Summer is arguably the best time of year. There's summer fashion, summer vacations, summer weather—and the guaranteed confidence-booster known as the summer romance, or fling if you will.
---
There is something about the warm weather, sunny skies, and picturesque sunsets that gets the romantic juices flowing, making a summer fling all the more appealing.
More than likely we've all had them, including me. I've had summer flings that lasted until the beginning of September and others that found their way into my life well past the holiday season. However, all of those summer flings helped me to not only embrace different sides of myself that I had long suppressed, but they also helped me to understand that just because someone is in your life for a short time, it doesn't make the experience any less meaningful.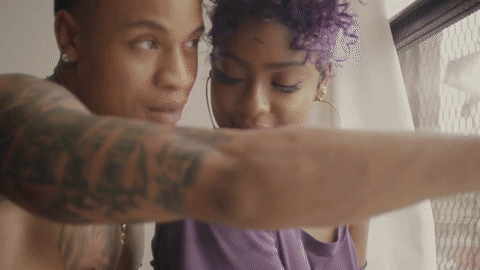 Whether you've been happily single for a while, just getting out of a relationship, or simply looking to spice up your love life, a summer fling can be just what you need to get your dating mojo back on track. Flings are only meant to last for a short, specific amount of time and the three-month duration of the summer season is the perfect opportunity to have some fun, make some memories, and throw your general dating rules out the window.
To make things easier and ensure that your summer is full of some enjoyable and beneficial playtime, here are a few reasons why deciding to embark on a short-term romance could be the best thing you've done for your love life in years:
1. Drama Is Out The Window
It's inevitable. At some point in every relationship a little drama is bound to occur—but a summer fling isn't a relationship, so your drama level is practically nonexistent. Since both parties are clear on where things stand (and where they will eventually end), there should be no jealousy, trust issues or lying to deal with because there is no commitment being made.
Want more stories like this? Check out these xoNecole related reads:
5 Love Lessons I've Learned From Being In A Situationship

Why I'm Okay When Certain Friendships In My Life End

5 Signs It's Time To End Your Friends With Benefits Relationship