I remember when, I remember when, I remember when I lost my mind as I was approaching 30. Entering into a new decade of life after my 20s terrified me because like most women, I was obsessing over all the things I hadn't accomplished instead of celebrating all the things I had. A month before I walked into 30, I did just that – I wrote down 30 things I had accomplished and it gave me all the conviction I needed to make the next decade the best decade. And the truth is, I love it here.
---
My 30s are proving to be the best years and I believe it's because I let go of what society defined as successful and started living the life I wanted and deserved. In your 30s, you find that it's all about stability and consistency. Those principals apply to every aspect of your life, including your style. When it comes to reliability, it's important to have fundamental items that lay the foundation for your trousseau.
We tapped Tenicka Boyd to talk more about why staples are important and which pieces are must-haves. "Staples are really what ground the outfit. These are the items that live beyond the trends, the cool aesthetics, and fast fashion. Staples are items that will last for years if you invest and take care of them," she explained. "Not just staple items but a staple silhouette are important."
"Staples are really what ground the outfit. These are the items that live beyond the trends, the cool aesthetics, and fast fashion."
The fashion storyteller resides in New York, NY, and wears all the hats, including National Organizing Director and Political Director at the ACLU. Her style and infectious personality displayed in her world-famous Instagram Reels made her the perfect woman to spill the tea on how to make the fashionable transition from your 20s to 30s.

Keep reading for this thirty-something's style gems.
The style staples every woman needs:
"I think every woman needs a good blazer, a great dress that instantly raises her mood, a good comfortable pair of heels, a great pair of trousers, and a beautiful bathing suit that allows her to feel confident."
The one style tip every twenty-something should keep in mind:
"Shop fast fashion in moderation. When I was in my twenties, that was really at the height of Forever 21, so we thought we would be 21 forever. And our style reflected that. I should have focused more on quality rather than quantity. So although I don't think I was in a financial situation to do that well, I wish I would have incorporated that way more."
Her style mantra to live by:
"God created black people, and Black people created style" — George C. Wolfe.

To help you add some of these staples to cart, we have rounded up some principal pieces from Black-owned brands!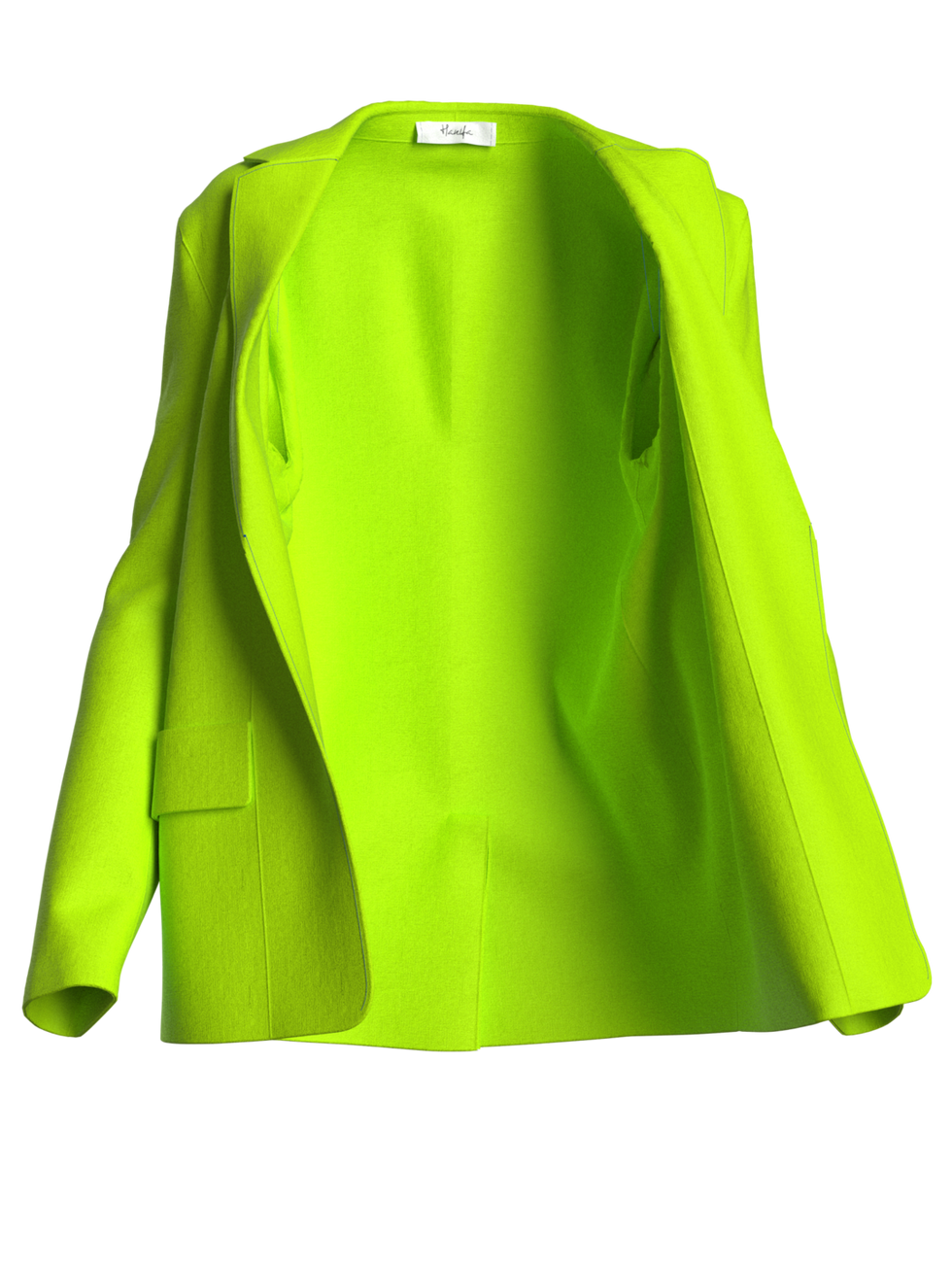 Hanifa
Blazers are quintessential for your wardrobe. It's definitely the versatility for us because you can style this bad boy with a midi dress or with a graphic tee and biker shorts or with matching flared pants. Either way, you'll be serving up a clean aesthetic that can be elevated on your terms.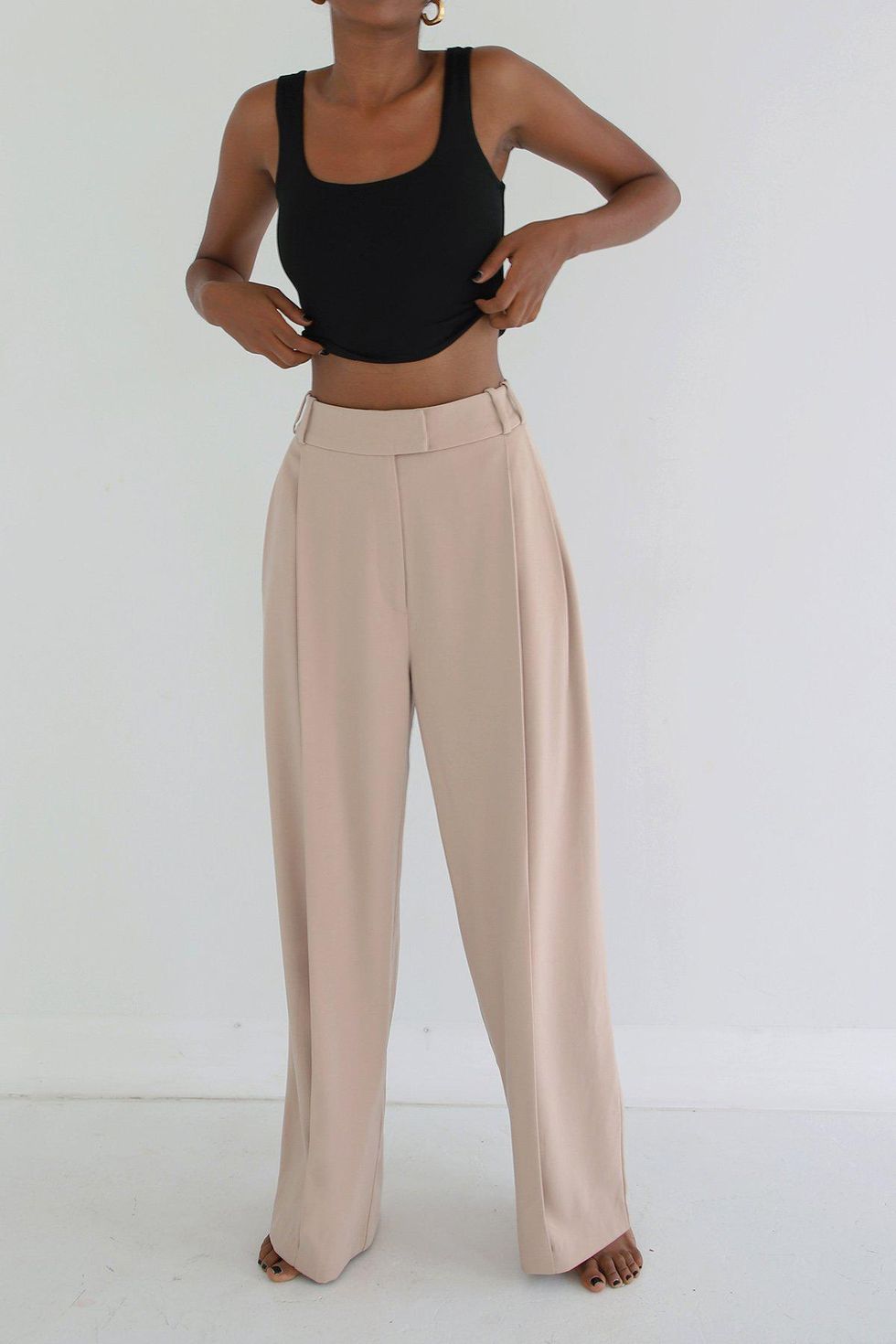 RE ONA
These trousers are an instant enhancement. The masculine, femininity in the construction is what sets these bottoms apart from others. We see you rocking these to an interview and to brunch because you can do both. The most important key in finding your perfect pair is to dress for your body shape.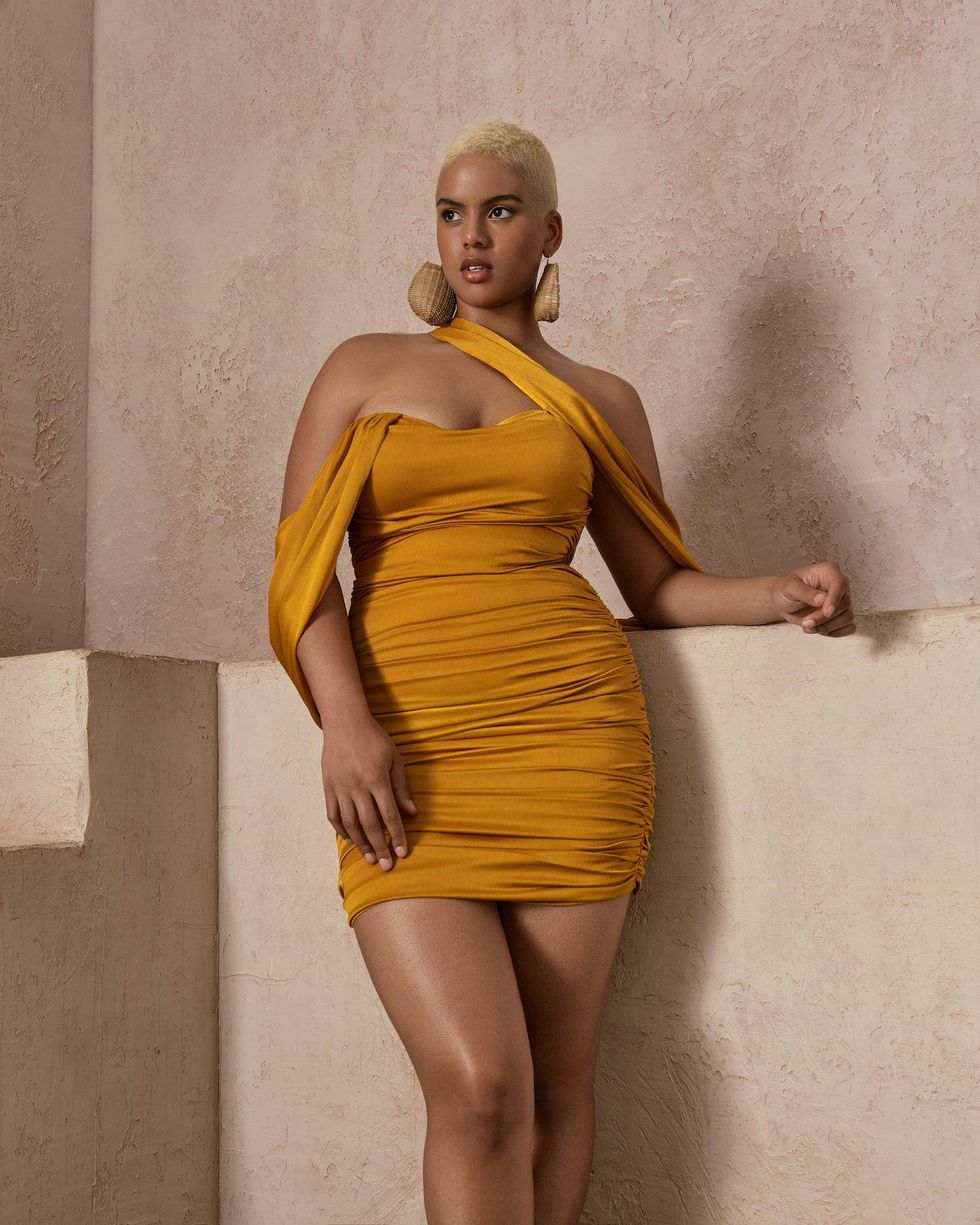 Andrea Iyamah
Every now and then you gotta go in the back of the closet and pull out that freakum dress. Don't even put it in the back anymore, sis. Keep it on ready because you need to be your own hypeman in a dress that makes you feel like Beyonce.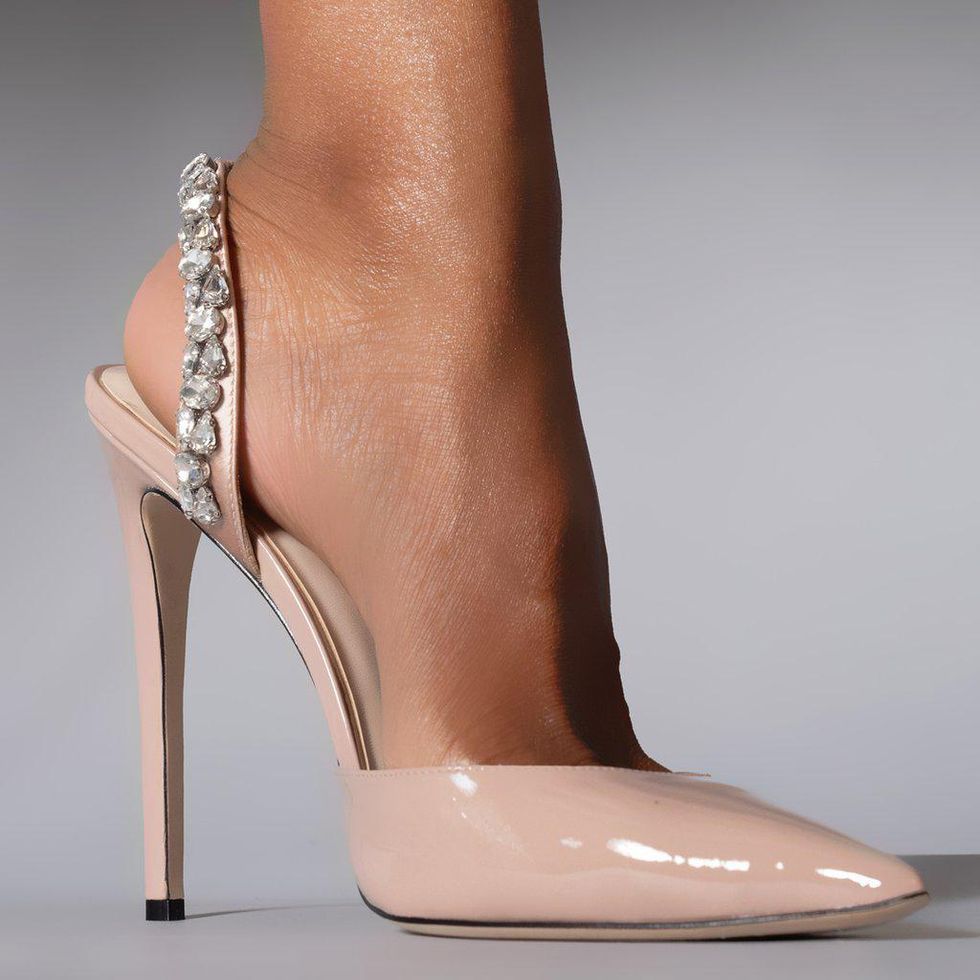 Aminah Abdul Jillil
High quality equals longevity. With this in mind, your heels will require more coins. Not every pair in your closet needs to be high-end but we want to encourage you to make some high and low purchases when your budget allows.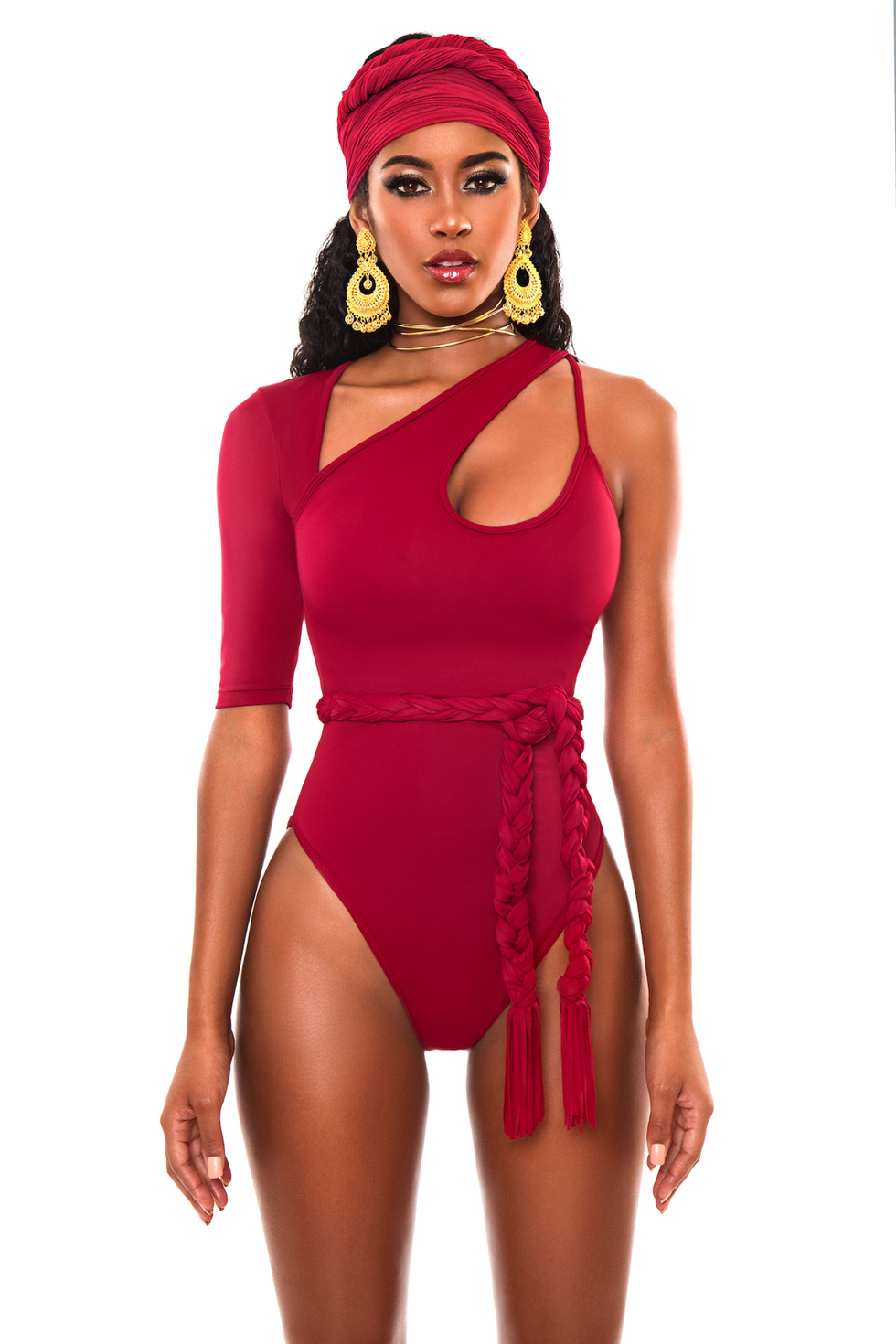 Bfyne
We love that Tenicka recommended investing in a swimsuit because we are manifesting luxurious vacations all year. Not to mention, you can also rock this badass bathing suit with some denim and give everything it's supposed to and more.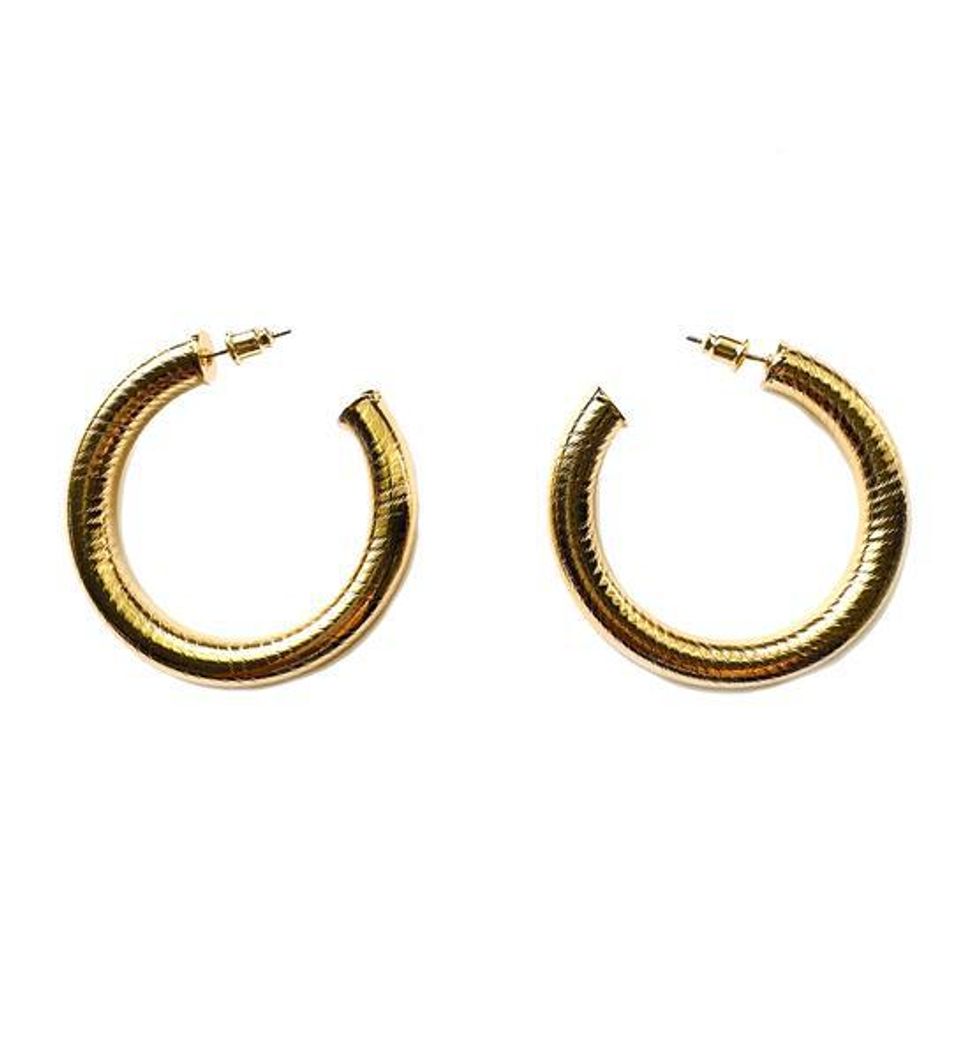 1929 Galore
There's nothing a Black woman can't do when she puts on a pair of gold earrings. Accessories are the glue that hold an outfit together and gold hoops exude the confidence you need to ask for a raise or shoot you shot with that special someone.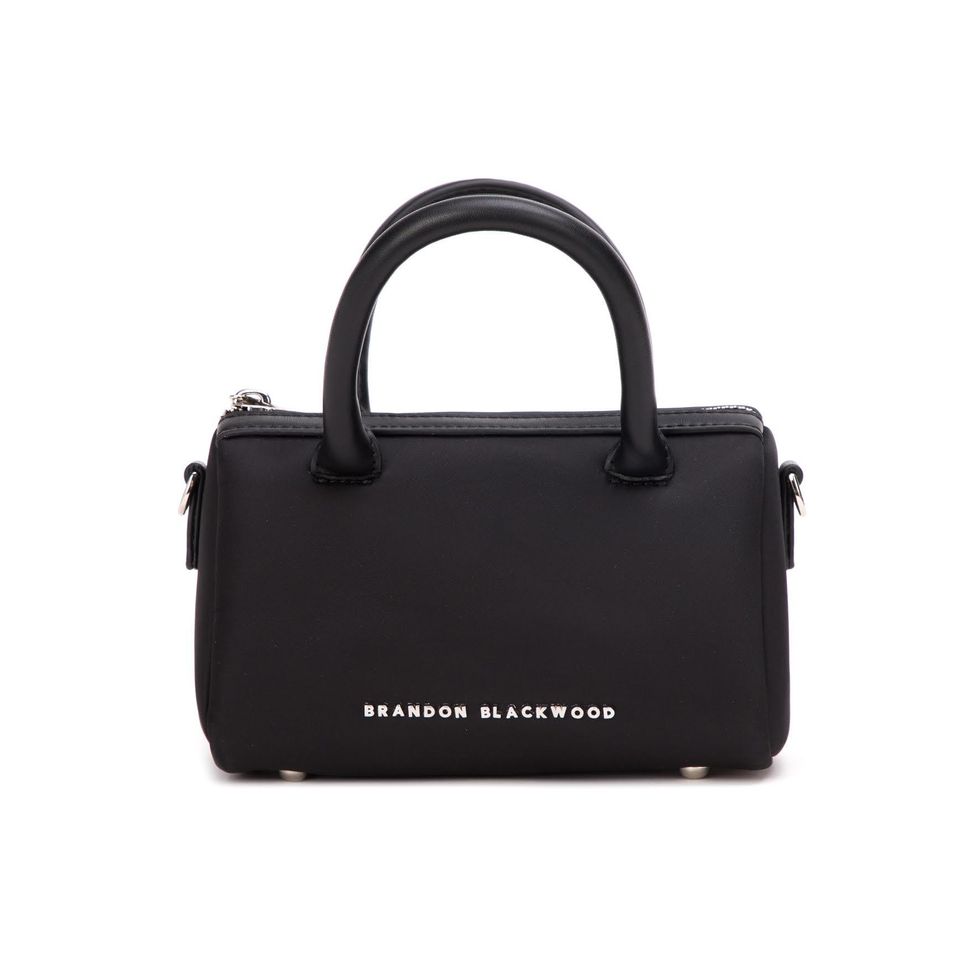 Brandon Blackwood
Handbags speak louder than words. One way to make sure you're speaking volumes, is to rock a leather tote. Every style decision you make is a statement and once you make it to the 30, you want to ensure your handbags say, "I have arrived." This bag by Brandon Blackwood will elevate you to that status.
Featured image courtesy of Tenicka Boyd