I'll admit it, politics was never a centerpiece of any of my conversations until I got older and realized how much my body as a woman was the center of attention for legislators. I've been all eyes and ears as a pro-choice woman on America's plans to impede on my basic human rights, following along since Mitt Romney and Paul Ryan's war on women and Ryan's take on banning all abortion, even in a sexual assault and incest case. Oh, and you can't forget Todd Akin's "legitimate rape" theory.
---
What a time to be conscious as a woman.
It's been a longstanding conversation, of course, popping back up this year with talks of defunding Planned Parenthood and Ben Carson and Mike Huckabee comparing abortions to slavery. This year...in 2015! For that alone, it's imperative that women continue to speak out on our reproductive rights and demand to be heard. So, in perfectly timed fashion, a video has surfaced of a woman here to check the politicians with "God complexes."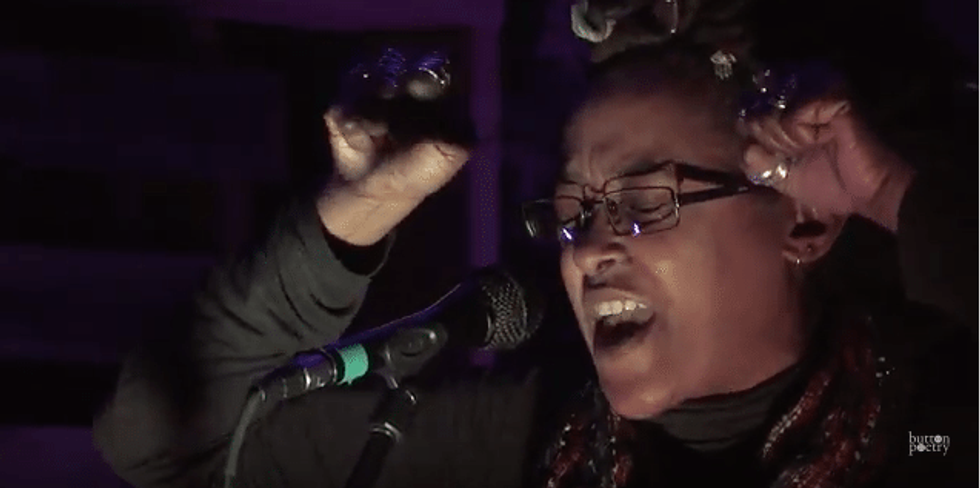 For the preliminary round of the 2015 Women of the World Poetry Slam back in March, spoken word artist, Theresa Davis, passionately vocalized her stance on the Republican Party's pro-life stand. Kicking in the door from the very beginning, Davis asks,  "What to do when a politician tries to fall into your vagina, feet first?" and follows up with an announcement declaring, "My body is not yours to pump, lobby, or legislate."
Tell it!
Related: Buzzfeed's 'What I Wish Someone Told Me About Having Sex' Is Powerful
In the three-minute spoken word piece, the artist pretty much goes HAM on politicians, dropping bombs of "you cannot dictate who lives in my womb," to demanding lawmakers to focus on other concerns like, equal pay for women, educational benefits, healthcare.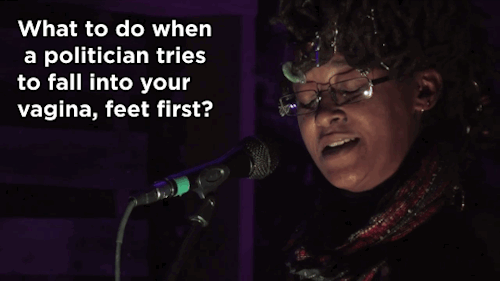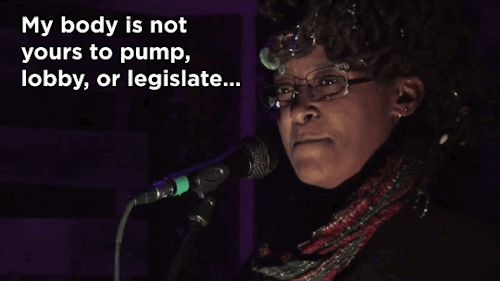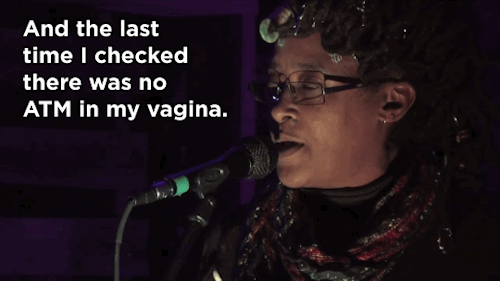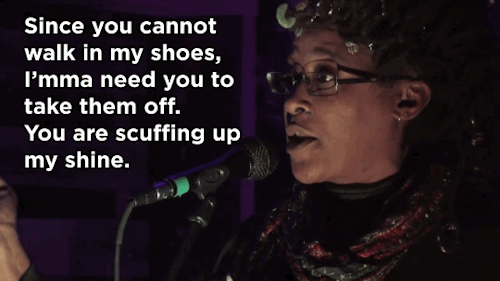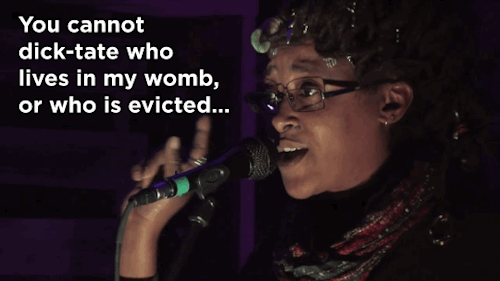 Davis also gives us a drop the mic moment when she left a message at the end.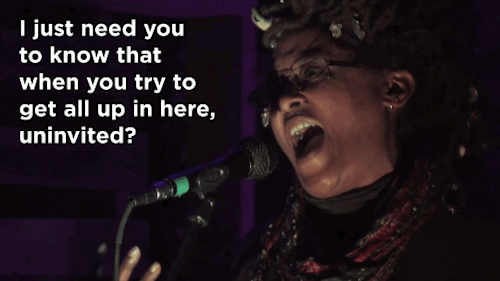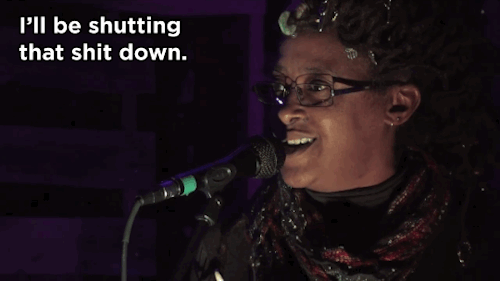 Check out Theresa Davis' vehement poem on her body and prepare to scream "Yaass!"