We all know that Solange Knowles was as artistic as they come, but she's also shown us that she IS art.
---
Not only is she a singer, a songwriter, and an artist (plus being Beyoncé's sister doesn't hurt), but Solange has consistently shown us through artistic expression why being a Black girl is so lit. From her hair, poses, color palettes, and more, Solange is so intentional about carrying herself as a true embodiment of art. Like, can we all just be your friend?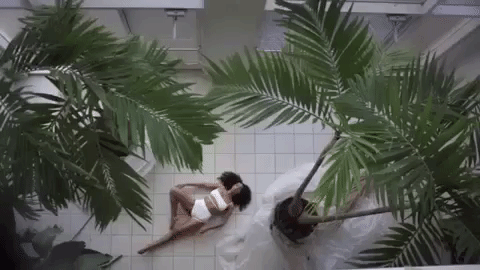 media.giphy.com
The soulful songstress, who literally led a revolution of #ReclaimingOurTime with A Seat At the Table, was recently named Harvard University's Artist of the Year, and will accept the honor on March 3. Yasss sis! Honestly, we couldn't think of a better recipient for such an award, as Solange has embodied the essence of black womanhood for so many. Last year, she was one of Glamour's Woman of the Year honorees, Billboard's Women in Music Impact recipient, as well as had an entire exhibit on black womanhood at London's renowned Tate Modern. So yes, Solange is literally #goals.
One thing we absolutely love about her is how she is just a carefree black girl empowering other carefree black girls through intention. And what better way to do that than through exemplifying the black woman as art? Here are 10 times Solange did just that.
1. Little Red Corvette
Solange covering Surface Magazine in patent red leather was nothing short of magical Black girl excellence.
What has been your favorite Solange moment?