Since "Pon De Replay", Rihanna has given us life in more ways than one, from ripping the runway and creating some of our favorite shade-inclusive beauty products, to topping the charts with some of our favorite sounds over the last decade, she's created a impenetrable lane for herself in the industry. Not only is she skilled in the art of giving life, but she's also made it her mission to give back. Among the many hats that the young entertainer wears, we can add philanthropist to the list.
---
She recently celebrated the fourth annual Diamond Ball, an event dedicated to raising money for her charity organization, The Clara Lionel Foundation. The gala was hosted by Issa Rae and Childish Gambino, and brought out some of the entertainment world's biggest stars to play for a good cause. Rih said:
"The lack of access to education for children around the world is a massive problem, but that doesn't mean we should just throw up our hands in despair and surrender."
For years, Rihanna hasn't give in - she goes hard, and Allure just teamed up with 5 fans, including Slick Woods and Ashley Ford, to show their undying appreciation for her slay. In 5 open letters, women shared how Rihanna helped them overcome heartbreak, discover their unique identities, and love themselves through her work in the entertainment industry and beyond.
Slick Woods, a model who later became the face of Fenty, went into labor during Rihanna's NYFW debut last week and had this to say to the ANTI singer: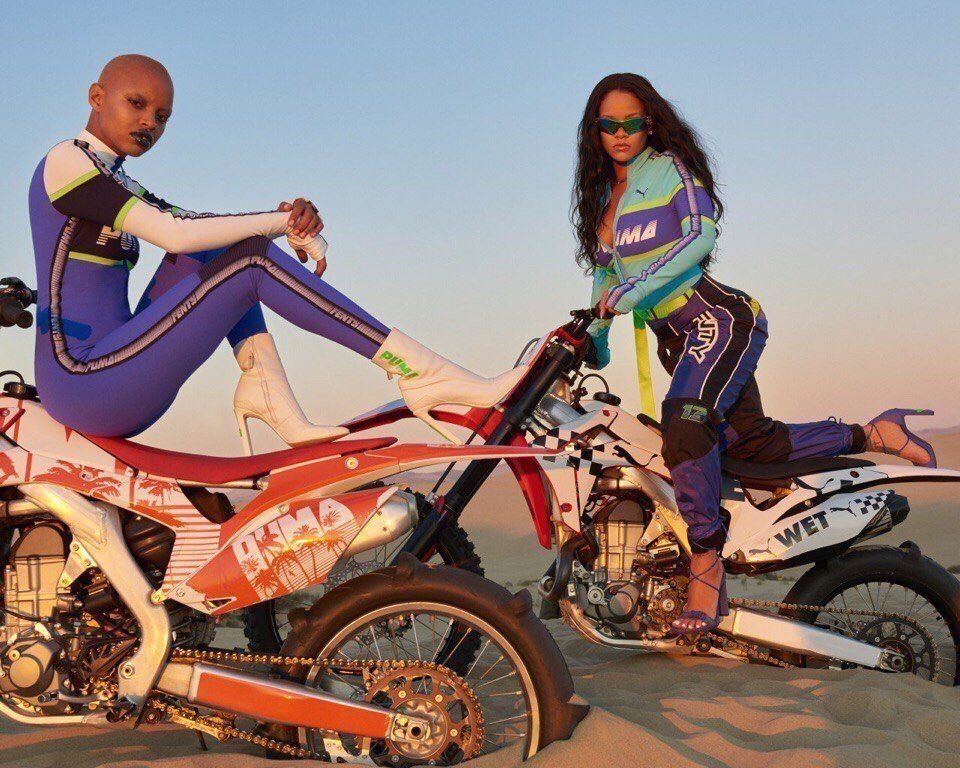 Rihanna/Instagram
"I met you during the Fenty Puma Season 2 show in Paris — it was my first time out of the country. I always thought your shit was made for me, and I wanted nothing more than to model for you, so hearing that I was cast in your show had me ecstatic. That you continued to use me was just surreal — business turned family real quick."
Slick continued:
"You introduced me to a more mainstream level of exposure. I was famous for all of the wrong reasons before. People loved the idea of Slick, but you gave me countless platforms to let people actually fall in love with who I am. You made inclusivity cool, and that's revolutionary."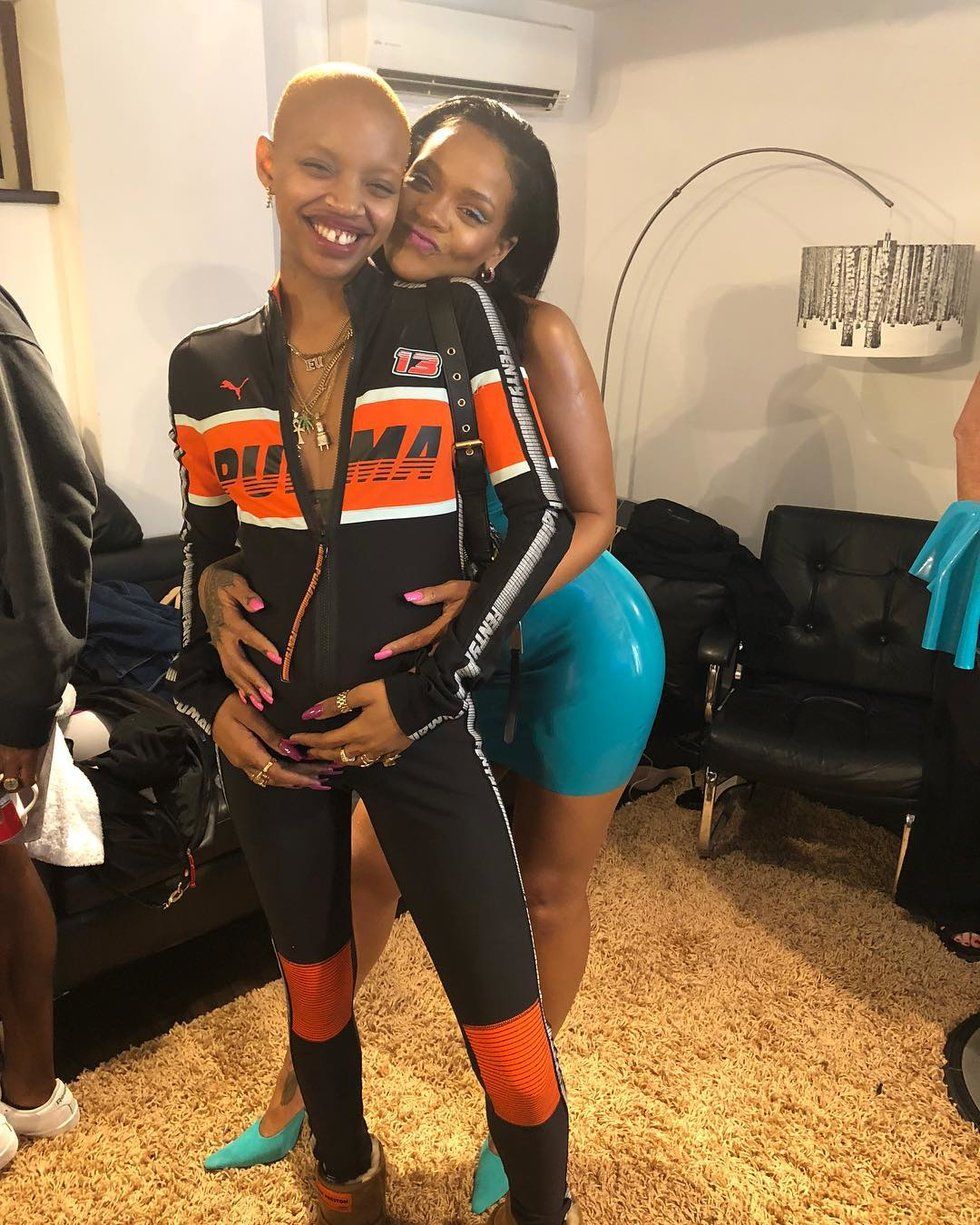 Slick Woods/Instagram
"Now people are putting money toward inclusion, rather than putting money toward a certain supremacy. It's a beautiful switch in pace. You have my loyalty until the end of time. My gratitude for the growth, love, and support you've put in my life will never subside. You are a true angel and the most multifaceted, immortal boss I've ever met. I'm so thankful for you. But you knew dat."
Allure contributor and talk-show host Ashley C. Ford also wrote a letter to Rih from her own inner bad girl:
"Can I tell you how fun it's been? Getting to know your work from my first viewing of "Pon de Replay" on Total Request Live to your more recent forays into the sister-worlds of beauty and fashion, and everything in between? I would not call myself a stan. I understand you are a human woman who I don't know in real life, and while I tend to enjoy the art and perspectives you choose to share with the rest of us, you do not belong to me. However, I would call myself an enthusiastic fan. Rest assured, it is earned enthusiasm. I can't tell you how badly I need more fun. This is a letter of appreciation."
She added:
"Because of you, I am no longer afraid to be hungry, and I am unashamed of what I hunger for. The work of accepting my freedom and my body has, at times, been overwhelmingly hard work. It shouldn't be, but I won't wallow. I'll remember who I belong to, even when it's hard. Still, thank you for making it fun."
Dear Rihanna: Thanks for doing it for the culture every damn time.
Featured image via Rihanna / Instagram