Heart disease is serious business. According to the American Heart Association, it's the number women killer in women, and what's sad is that African American women are less likely than Caucasian women to be aware of this silent killer.
That's why the American Heart Association teamed with Macy's for a New York Fashion Week runway show that merged fashion with heart disease awareness at Moynihan Station. Celebrities like Monica, Skylar Diggins, Empire actresses Ta'Rhonda Jones and Serayah McNeill, Misty Copeland, and Tamron Hall hit the runway rocking extravagant dresses by some of the worlds top designers, including Michael Costello and Marchesa.
To see top models flexing their runway skills was rather exciting, and the icing on the cake was the cause that it supported.
The excitement for the event was real. Even Ta'Rhonda Jones got into it while trying to striding down the catwalk to Beyonce's latest hit, Formation. Do it for the children, Rhonda!
The need for celebrity support addressing heart disease issues for women has always been important, and has given more impact to the subject. Singer Monica caught up with The Hollywood Reporter before the event, and said that even though she was excited about wearing her Dennis Basso dress down the catwalk, being part of the event was much greater than her strut down the runway.
 It is important to me to be a part of the awareness that's so needed in our communities about heart disease. Many of us silently suffer, but if we unite, teach and support one another this journey will be made much easier. ... There is no greater way to reach the many women like myself that are affected than to be a part of Go Red For Women.
For Skylar, being part of the show was huge for her. After tearing her ACL back in 2015, she had to rehab her injury, and learn how to walk all over again. Her opportunity to show the world that she was back and stronger than ever came as she walked down the runway for an important cause, which she said made her feel blessed. She posted on Instagram,
6 months ago, I had to learn how to walk again. Today, I got to walk in #NYFW for @american_heart! So many empowering women! Thanks so much to #reddresscollection, @lorilevineftv, @michaelcostello, @macys, and everyone who helped make tonight happen! #GoRed #blessed #S4TS
Unfortunately, the huge annual event, which has been active since 2004, is personal to a lot of women. According to the AHA,
The event reminds women that heart diseases and stroke cause 1 in 3 women's deaths each year, killing approximately one woman every 80 seconds. In fact, an estimated 44 million women in the U.S. are affected by cardiovascular diseases. The good news is 80 percent of cardiac and stroke events may be prevented with education and action. 
For African American women, the statistics are even worse. The AHA reports that cardiovascular disease kills nearly 50,000 African American women annually, 49 percent of African American women ages 20 and over have the illness, and only 1 in 5 are aware of the signs and symptoms of a heart attack.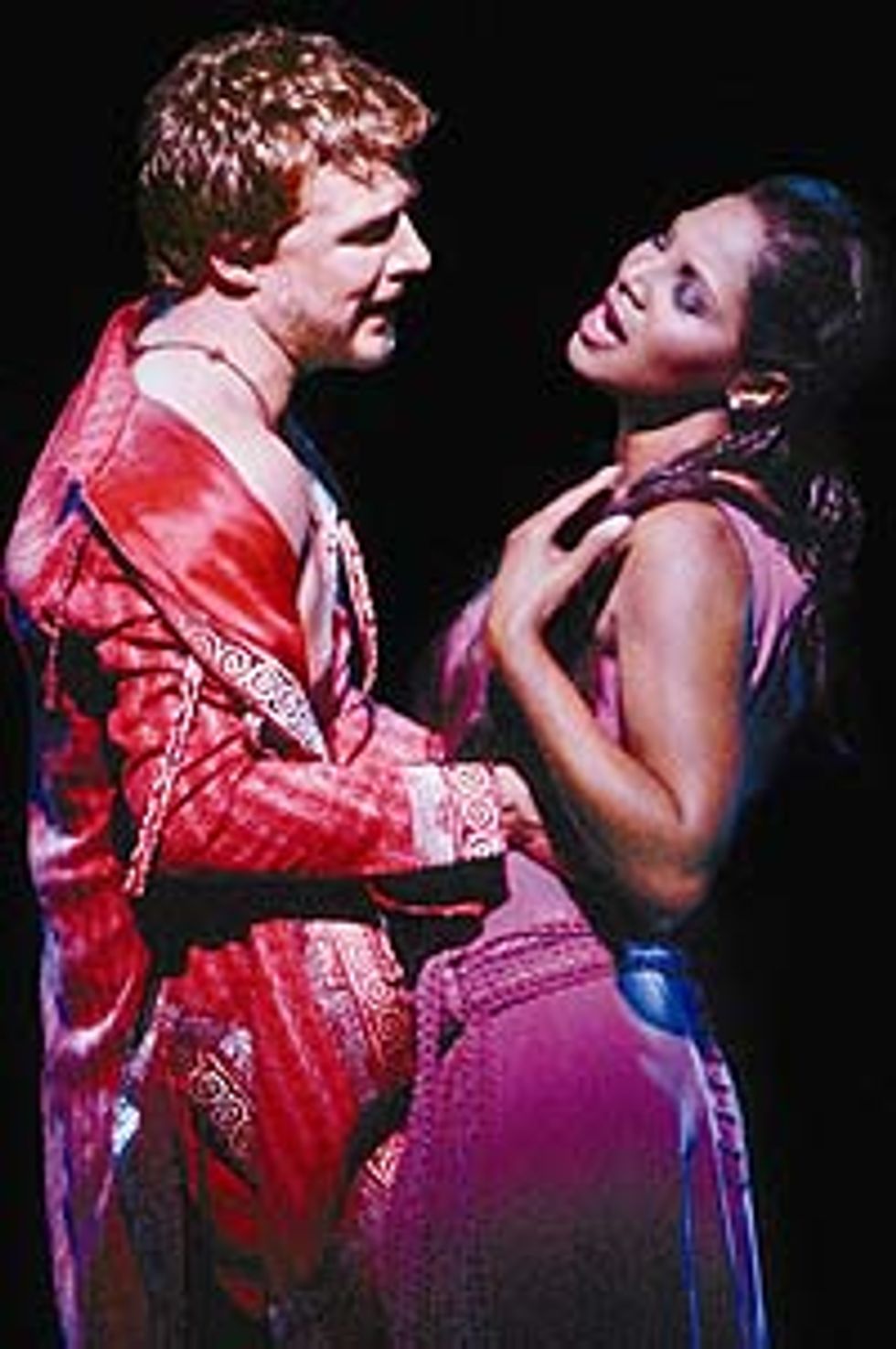 Playbillvault.com
The myth with a lot of women is that heart disease isn't that big of a deal for slim girls, but that couldn't be further from the truth. During her 2008 Aida Broadway residency, Toni Braxton collapsed from a backstage at her performance. After being rushed to the ER, Toni found out the not only did she have pericarditis, an inflammation of the lining of the heart, she later discovered that her blood pressure was a whopping 160/105. She told Newsweek,
"You think it's some older guy, retired [who gets heart disease]...You can be in your 30s, less than 115 pounds, exercise—and have heart disease."
Check out the celebrities that did their sexy turn on the catwalk in the photo gallery below.
---
Get the facts on heart disease, and how you can beat the silent killer before it knocks on your door at goredforwomen.org.