Is dating before marriage overrated? Ask Tweet, and it might be.
Then again, at 44, the singer and single mother (and) grand mom knows more than a few things about what is and isn't for her.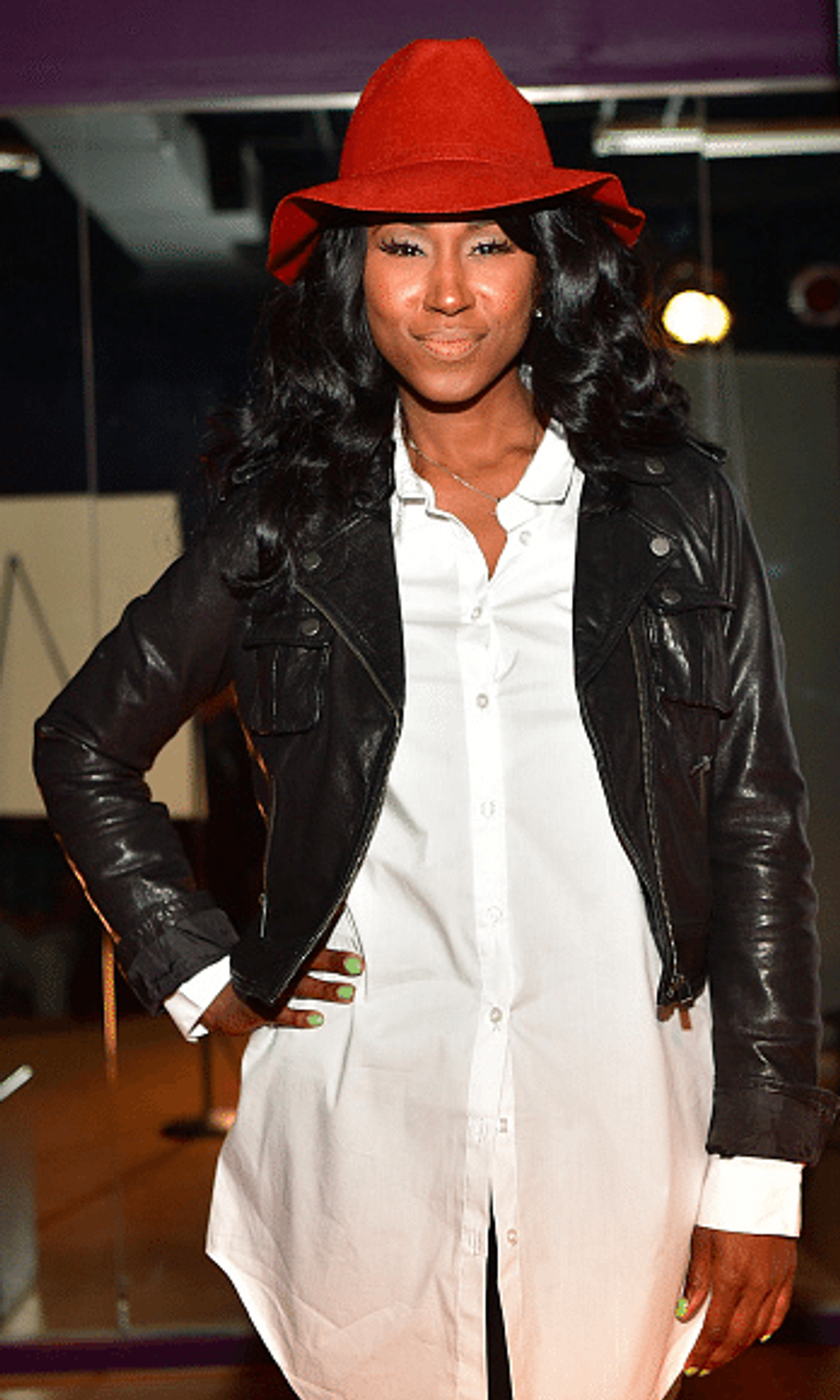 I first meet Tweet downstairs in the massive lobby of a posh Manhattan hotel, which, to our dismay, doesn't serve a lick of food but appears to have every drink on the menu. Unfortunately for the singer, she's more hungry than anything and she honestly hasn't had a cocktail since getting right with the Lord back in '05. This includes not only practicing sobriety, but also forgoing an intense three-pack-a-day cigarette addiction as well as practicing extensive celibacy.
---
Oddly enough, the bar does manage to carry 'Ting (a Caribbean-based soft drink) and the demure and petite Tweet is sure to order it. I stick to water. We clink our glasses and give a toast to our girl chat. Cheers!
However, our meeting isn't just about the men she's been swearing off or her new lifestyle, it's also about her upcoming project Charlene, which she's named after herself and will make its debut next month. If you may recall, the Southern Hummingbird songstress has been back on the scene since her return to music in 2013 following a solid six-year hiatus.
During that time, the singer peeled back from the industry in order to get her life together. The divorcee who's "never been on a date before" detoxed from it all these past 10 years: alcohol, a bad relationship and sex. Which is conveniently ironic considering that the singer is best known for her debut self-pleasuring anthem "Oops."
But now, Tweet is on to some new things! xoNecole sat down to chat with the songstress about how her time alone has helped her to mend broken relationships- especially the one she has with herself, figure out what she wants from love and life and of course, make a comeback (which may be a little tricky considering that since Tweet's return to the scene, her moniker has gone from being an R&B's singer's name to a worldwide social media app). My, how time flies!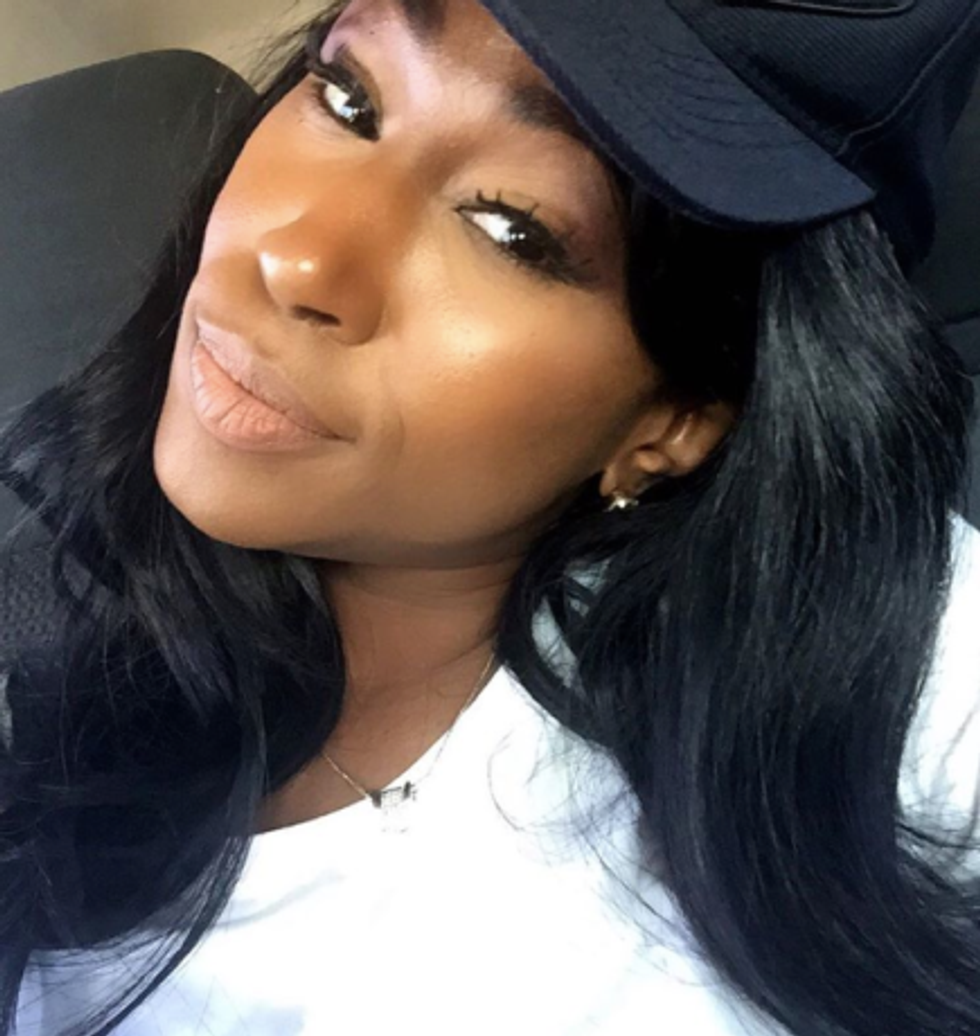 With social media, a lot of times people confuse "visibility," with actually doing work. It's like people have to see it in order to believe it. Could you walk us through what your time away from the media has looked like for you creatively and home life?
It's been good actually, because I've been able to isolate myself and get myself right spiritually and mentally and just give myself a break while allowing myself to get comfortable in being me. So the time away was pretty helpful for me without having to be in the spotlight [as much].
I'm pretty private. So I'm not really concerned about [all of that], but I know now I have to be more present in the image and being out there. But the isolation helped a lot with me getting to know who I was.
Is privacy something that is absolutely important to you? Do you feel your privacy is something that you need as far as dealing with anxiety, or more so something you prefer?
I need it and prefer it. I need privacy to keep my sanity. And to not fall into that whole world of I need to be accepted by what I post and my life. Because a lot of things people post don't reflect their real lives. It's not reality, it's perception. And then privacy is just important because you don't need to tell everybody, everything. It's about the music. And if I could present the music, that's pretty much it. So I love my privacy, but I'm not afraid to give you a little bit here and there.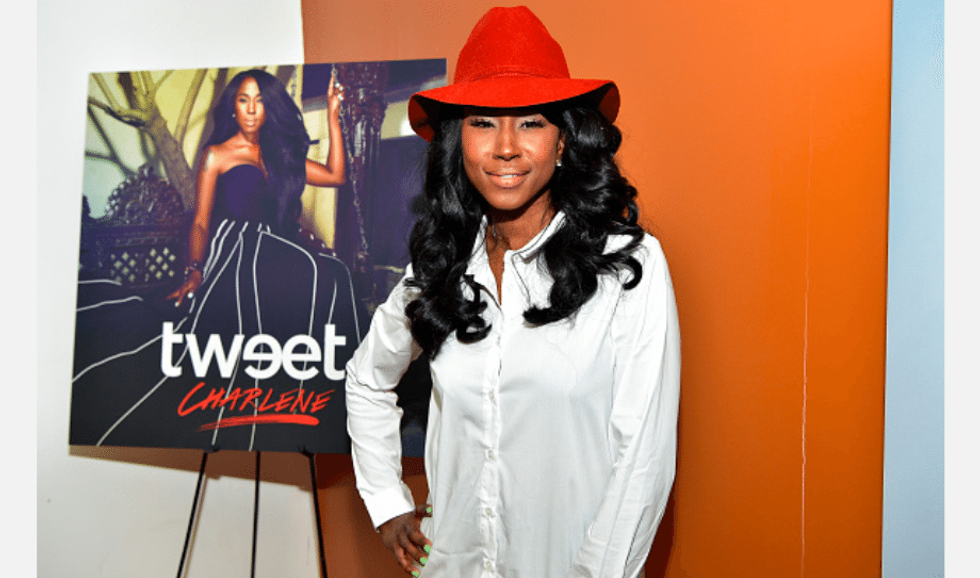 [Tweet "I need privacy for my sanity and to not fall into a world of needing to be accepted by what I post."]
Do you ever have any regrets sometimes with peeling back from the public or do you feel it has worked for you?
It's worked for me. I'm private, but I'm not afraid to be an open book. Even with my records, I could write about it or sing about it. So it's a balance. I don't mind, I'm "booked." Lol..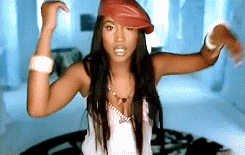 So of course we always have to ask-- Are you dating?
No, I'm not. (smiles). I haven't had a boyfriend since 2005. And I don't even know how to date. I don't know what that is. Because I've never dated; I've always been in committed relationships. So I don't know. I'm just- I'm ready for a husband. Skip all the dating, just give me a husband. That's what I want.
[Tweet "I haven't had a BF since 2005.  I don't even know how to date. I don't know what that is -#Tweet"]
It's crazy because Keyshia Cole once said the same thing to Necole during their interview, 'I don't know how to date!' but it's interesting because she was married. So it's like, wait a minute- you may need to date. It's tricky in this day and age, but it may be necessary to know who you're getting married to.
I have this idea that God will whisper or say 'Hey, that's your husband!' and that'll be that and I won't have to go through all of that [dating] and he'll just be perfectly made for me. And then all that dating will be out the way and I'll just know it's for sure. But that's in my perfect world, you know. (laughs)
But in the real world...
In the real world, I might have to date! I just don't want to! Even in my previous relationships, it was always when we met--we were together. So it was just that type of thing. So hopefully it'll happen again like that.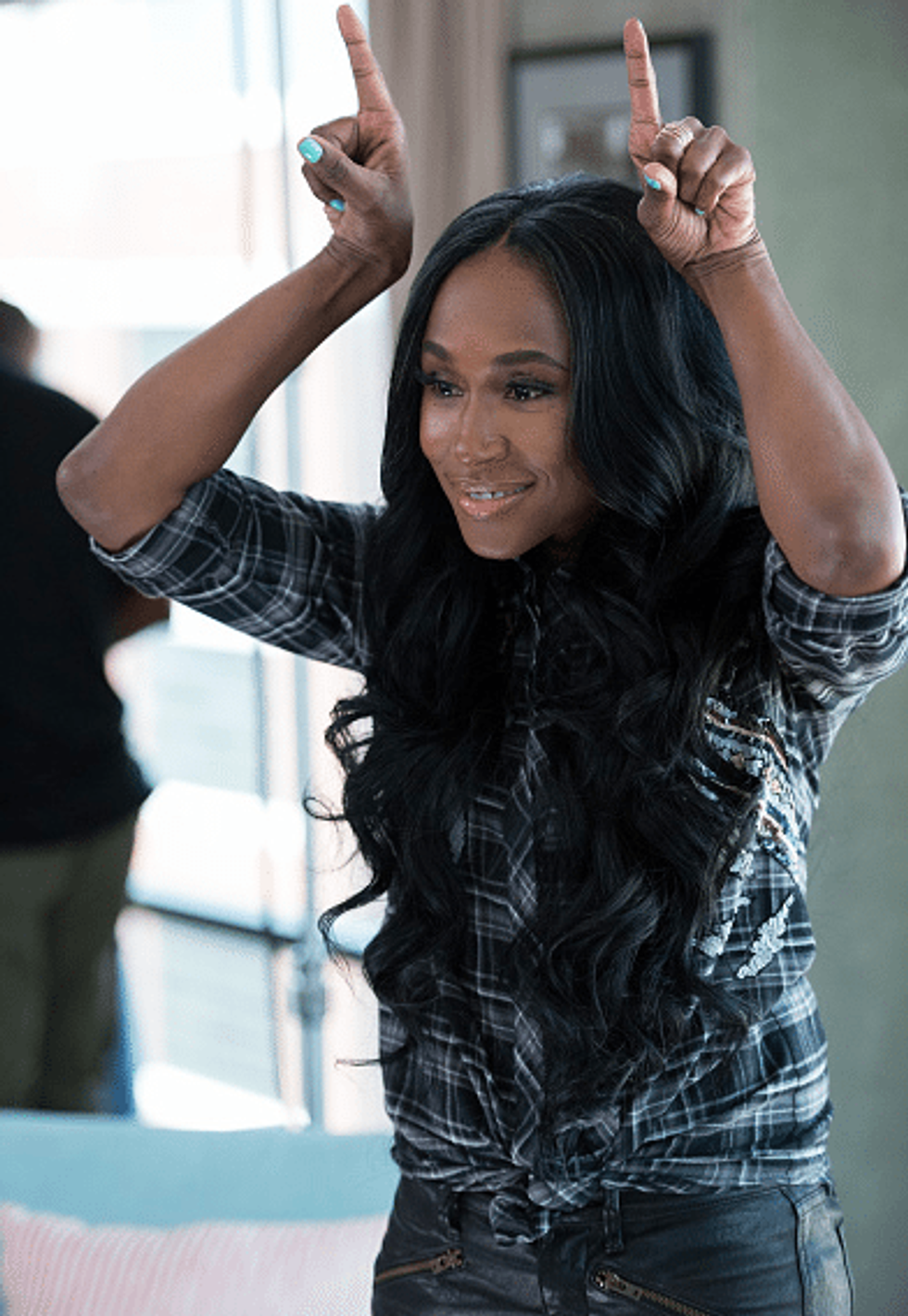 What is it about dating that makes you reluctant?
I just don't want- I feel like it's a waste of time sometimes. Because if it don't work out in that moment, after that first date, it's like, 'I could've been home watching Power.' You know what I mean? It's the whole process of dating and sitting down and getting to know somebody and if that don't work, you go to the next dude. It's like that- I don't have time for that. I just don't.
So what do you think you have time for?
My husband! Lol.. No, I have time- I can tell immediately if it's gonna be like- if somebody were to walk up, I can tell by his shoes, something about his aura, if it's not going to work. So it's not going to be "Mr. Perfect" because nobody is perfect but Mr. "For Me."
Do you ever feel lonely? Because there is a difference between being alone and lonely. I have felt "alone" in relationships. But do you ever feel lonely?
I did in the beginning; after the last breakup. But that time gave me a lot of insight on how to love myself first. Because you really can't be in a great relationship if you're not together. So I got a chance to be myself, but not lonely. I know who I am and I know what I want, and all that time you get to learn all of that. So I'm alone, but I'm not lonely.
Do you have any regrets on love or advice on love?
I do now. It doesn't come easy, I know that for sure. It's a process. And you have to love people for "where" they are and know that they will change. And love them regardless.And it just takes a strong person to be in love, really.
And to stay in love-
And to stay in love. You have to be strong. It takes a strong person [to stay] the right way.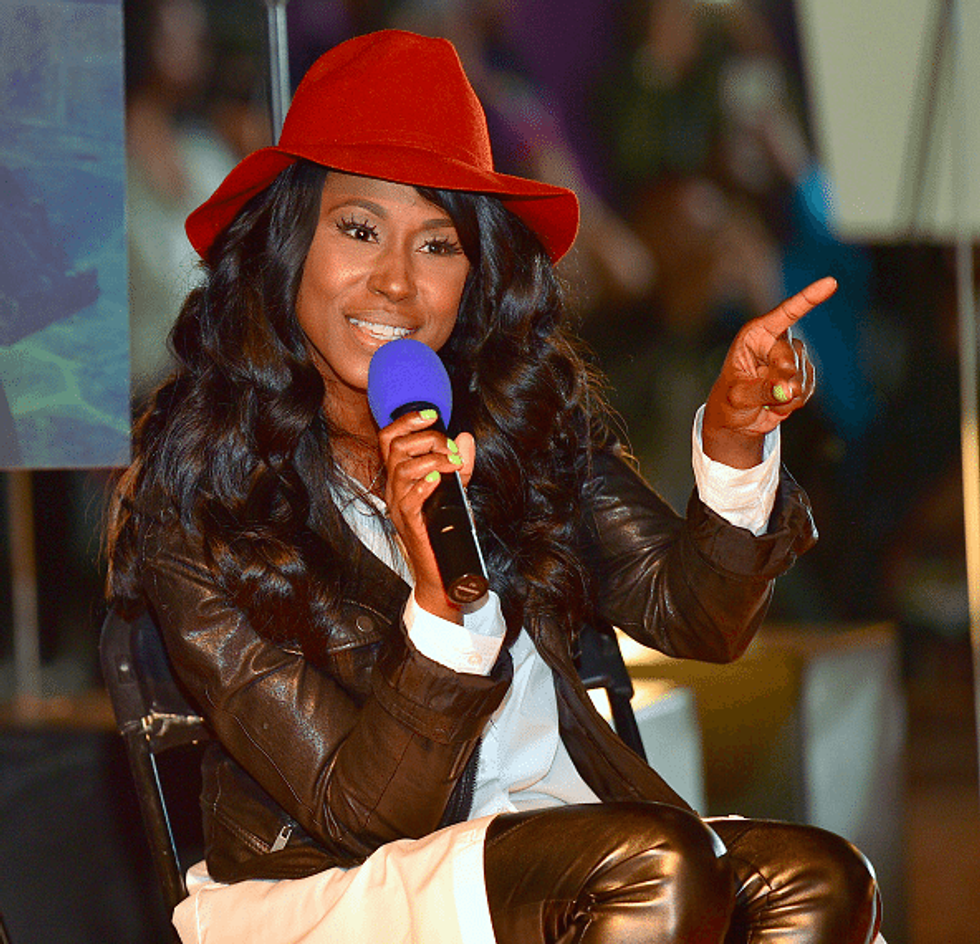 Do you feel music has changed and how so?
Yea, it has definitely changed. I feel we lost the soul. We lost the core of what it really is. I call it a one track mind- everything sounds the same. I don't really know what we're talking about [anymore]. If they are talking about anything, it's about sex and drugs and partying, and there are a whole lot of other things we can sing about.
Music takes people to different places, and if you only want to take it to the club or the bedroom, I'm not interested. And I think we've lost that. We lost the variety that music can have... We're calling rap "R&B" now. We need to go back to different genres and just call it what it is. And go back to real music, real singing and just get back to that. Meaning, R&B and soul used to mean something. Now all they're talking about is I'm going to pop bottles and I'm going to degrade women or I'm just going to take a molly. That's not what it is.
How important is it to you to make this comeback?
For me, I don't want to put any pressure on myself. Whatever happens, happens. I'm just letting God orchestrate it. And I just want to be able to have a spot in the music business where it's missing soul music and music that means something and timeless music. And putting it back on musicianship with real instruments and songs that mean something. That's just what I want to do.
And if I can do that, I've accomplished what I want.
Be sure to get Tweet's Charlene in stores now and check out her single "Won't Hurt Me," on iTunes!