It's my favorite time of the week, y'all! Time to loosen those purse strings and buy some black-owned goodiesss! #hellosomebody
And listen, I know it can be difficult at times to get out hands on those accessible to our day-to-day shopping, but fear not! I'm here to help a sista out with all this tea of where to find them. And what better way to help us all out than pointing us to major retailers? I mean, if you're already at Ulta Beauty, why not grab a few black-owned products while there, right? Right.
So, consider this list as a guide and a flex, because these business owners have worked hard out here, mkay?! Alexa, get in here and play "F.U.B.U." We're about to support some black-owned businesses today!
OK, you may not know this, but Ulta Beauty has recently unveiled a plan to double Black-owned brands on store shelves by the end of 2021. Additionally, they plan to invest in media campaigns that feature Black women and expand employee training to fight unconscious bias. In this plan, Ulta Beauty has pledged to spend $25 million on the initiative, including more than $4 million toward marketing that fuels growth of Black-owned brands. Also, Tracee Ellis Ross will become the company's diversity and inclusion advisor.
Currently, the beauty giant has 241 black-owned products in stores and online, including, Pattern, Juvia's Place, tgin, Mented Cosmetics, and Shark Tank alums, Kreyol Essence.
Shop online via this link, or head into their stores to get your hands on a few gems.
Much like Ulta Beauty, our forever bae, Target, has committed to supporting black-owned businesses--an initiative that they have supported for a very long time. They've recently added badges to its site and app that helps shoppers identify--and support--black-owned brands.
Additionally, one of the brands that they carry (and one of our favorites), The Lip Bar, has curated a full list of products sold in stores and online. Get into it!
Walmart has also swept in and answered the call of adding more black-owned beauty brands to their shelves, which they highlight on their website here.
OK, Wally World, I see you!
Sephora is the GOAT at this BO product game, as they have been inclusive to the culture for years. They've dedicated their website to much of the BO products they carry, and have it broken down by makeup, skincare, haircare, and more. Sephora also spotlights black-owned brands and is committed to taking part of the 15 Percent Pledge--where because Black people are 15 percent of the U.S. population, we'll have that much shelf space in their stores. Shout out to their very fierce (and black) Beauty Director, Myiesha Sewell.
Sidebar: this is a great time to pitch to them, sis! So stop waiting and get on it! Yes, YOU!
Not much more can be said about Amazon's support for BOB except that they are fckin ON it. Get on over there, ladies. They have a LOT to choose from.
Much like the other retailers, Nordstrom is stepping up to combat the issue of product disparity with Black_Space, a dedicated shop of Black-owned brands. Black_Space was created as part of Nordstrom's New Concepts pop-up initiative. Nordstrom tapped into a group of five Black creatives for this initiative: creative consultant Azza Yousif, stylist Marcus Paul, entrepreneur Beth Birkett, artist Harris Elliott, and stylist Matthew Henson, all of which have spearheaded and curated the shop's featured brands. What was born, was a large selection of menswear, womenswear, accessories, and beauty products from 28 Black-owned companies, 25 of which are new to Nordstrom.
Get those coins, y'all. Get all the coins.
Learn more, and shop more, here.
--
Featured image by Shutterstock
'Tis the season of gift giving and I can hardly believe we are at the end of 2020. Although the holidays are meant to be filled with joy, they can be a major headache when it comes to finding the perfect gifts for the most important people in my life. While I typically struggle with gift giving, I've always found it especially difficult selecting a practical yet clever gift particularly for the men in my life that fully expresses my love and admiration.

While men are known to be pretty straightforward when it comes to their needs, I turned to a close male friend for advice on the best gift ideas for men this year. As it goes, it's the thought that counts, however it's the obsessive control freak in me wanting to make sure no man is left behind during the holiday season. This list guarantees the men you love so dearly will be on the receiving end of a thoughtful gift they'll cherish from now through 2021.
Featured image by Shutterstock
OK so boom, I like to masturbate. Whether I'm single or not, I make masturbation a part of my sexual self-care routine. However, I know the topic of masturbating can still be uncomfortable for a lot of women. Aside from pleasure, masturbation is an enjoyable experience that any woman should take pride and confidence in with herself. It is a profound way to practice self-exploration and self-discovery. Masturbation gives you the keys to understanding what you like to do and what you like to be done to you.

If you find yourself intrigued by sex and masturbation, but don't know where to start, a dope resource is the Instagram account Sexual Essentials. On it, you can learn essential sex tips (including solo sex) and access classes that help you reach your climax like hands-on masturbation, squirting 101, foreplay, and vaginal orgasms, to name a few. For any woman looking for the best tips and toys to use for solo sex, the founder and sex educator behind Sexual Essentials, Samia Burton, is a vessel of knowledge.
"I realized the first time I had successful masturbation, I never had a real orgasm and I was disappointed," she revealed. "After I got into masturbation, I started playing with certain things and it was just easier. You can tell someone, 'Hey do this,' because you felt it before. That matters!"
For women who struggle with having orgasms during sex, indulging in solo sex can be a powerful tool in getting into the flow of sex and taking control of your vagina. The end result could make it easier to achieve orgasm through sex. Samia explained,
"A lot of people don't understand orgasms are like muscle memory, so the more you orgasm the easier it will be to have another one. Also, the more you orgasm, the more you will wake the vaginal area up. Masturbation bought my sex life back and I had stronger orgasms after, but it took work."
When it comes to the work Samia speaks of, the sex toy you use matters. You need the right toy to give you the feeling and the climax you want to reach. I would just pick up a vibrator and go because I know that as long as my clit was stimulated I was good, but Samia quickly let me know that the right toy makes a difference during your solo sex sessions. As we get through this list, remember to keep an open mind and eventually open legs…
With that being said, here are the best toys for solo sex.
Featured image by Shutterstock
If there's anything we've learned from 2020, it's that self-care isn't just a buzz word; it's a necessary aspect of living for mental, physical, and emotional wellness, especially during tough times. This year also taught us the importance of having a self-care practice that doesn't require leaving home, as many of our go-to self-care activities, like massages, facials, and even going to the gym became inaccessible among COVID lockdowns and stay-at-home orders.
As we look to a new year which nobody knows what it will bring, it's important to make sure our self-care arsenal is strong. While some forms of self-care require nothing but a clear mind and deep, conscious breathing, for those who like their self-care with a strong side of pampering and introspection, we recommend these items.
*Some links are affiliate links. If you make a purchase, xoNecole may earn a small commission.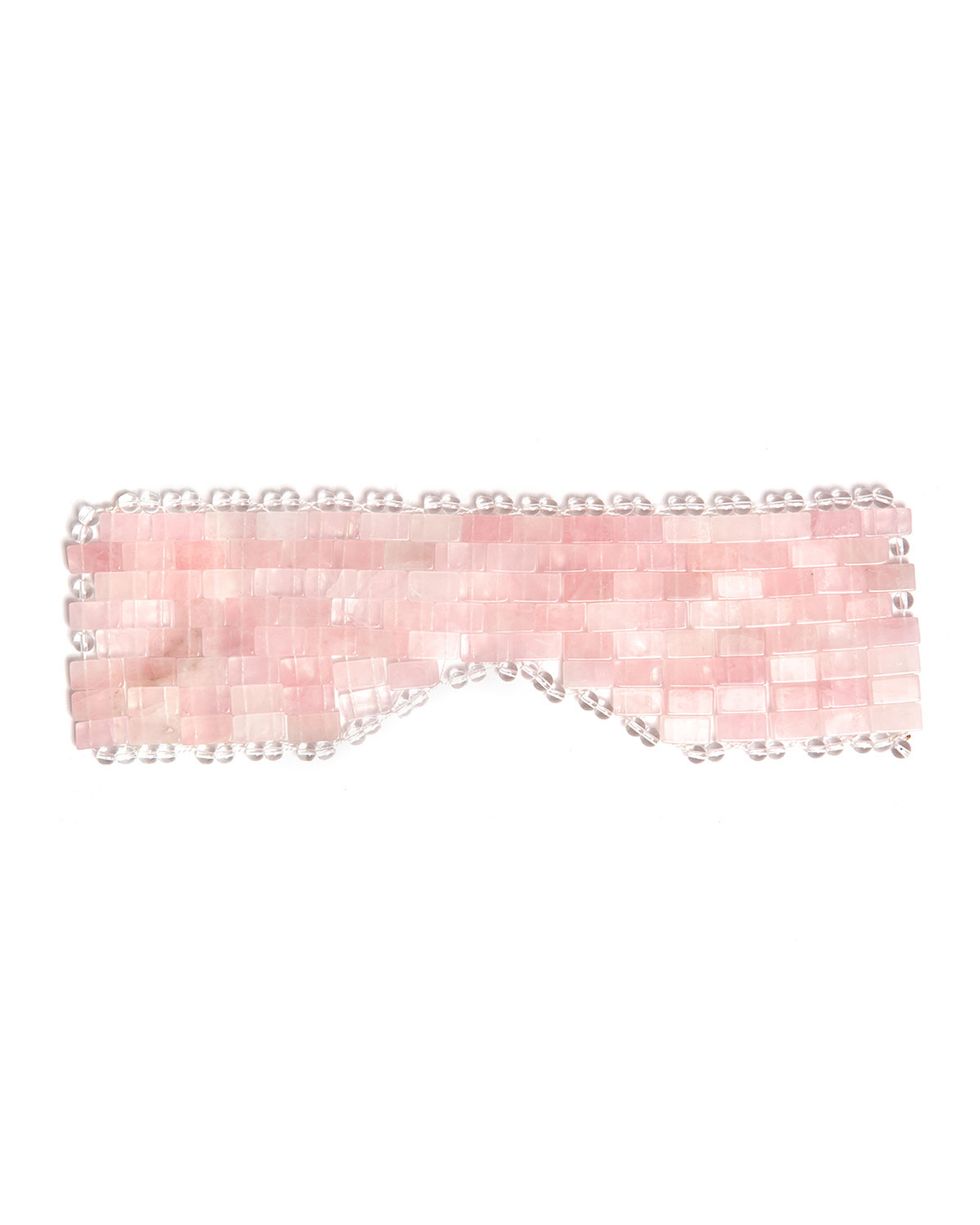 The name says it all when it comes to this eye mask made of rose quartz which promotes feelings of love and well-being. The multi-use mask can be used in meditation to promote relaxation while the coolness and heaviness of the crystal may also help relieve sinus issues, close pores, and reduce the appearance of fine lines, dark circles, and puffiness.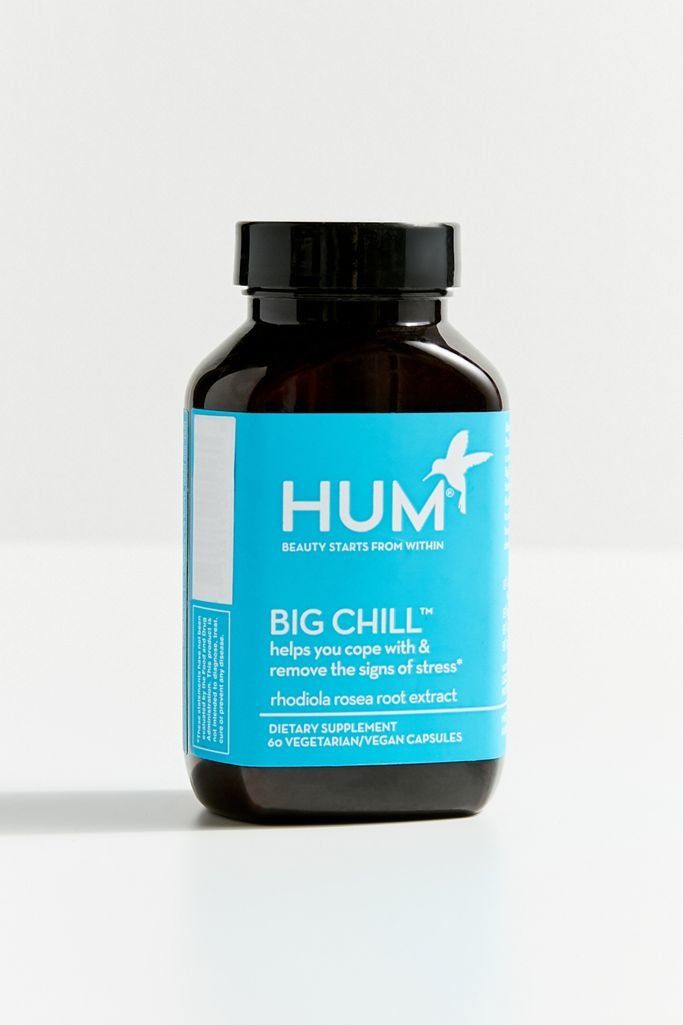 Reduce the signs of stress from the inside out with these "chill pills". Formulated with rhodiola root extract, these pills help calm your mind while reducing the physical signs of stress on your skin.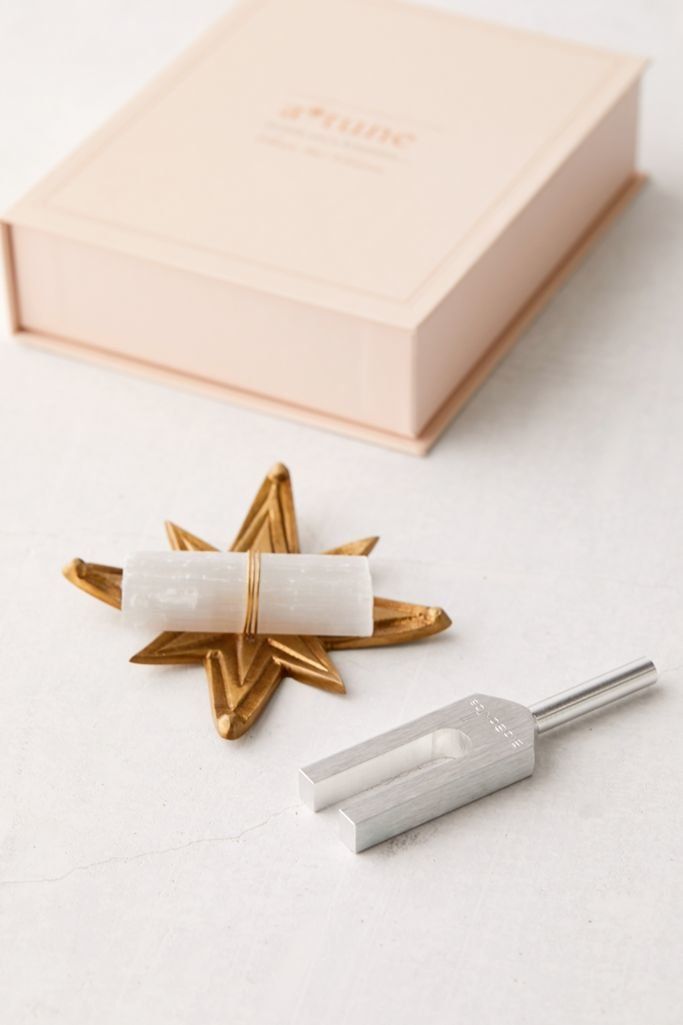 Tap into the power of sonic rituals with this kit featuring a BioSonics tuning fork and dish with a hand-wrapped crystal attached.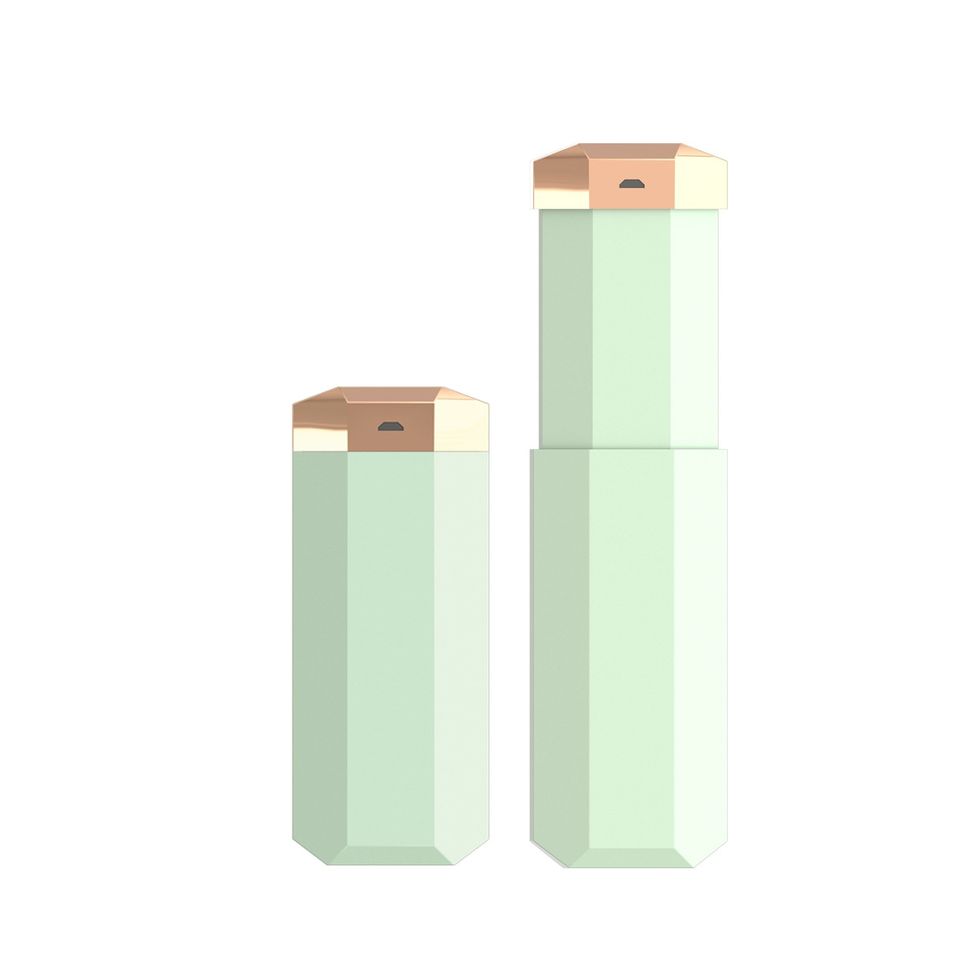 The peace of mind that comes with having a clean home has taken on a whole new meaning since the onset of the pandemic. This wand eliminates the need for harsh chemical-containing sprays and cleansers by naturally eliminating germs that cause colds, infections, asthma and allergic reactions by simply holding the wand approximately 1-2 inches from the surface of the item you want to sanitize and gradually move it over the area.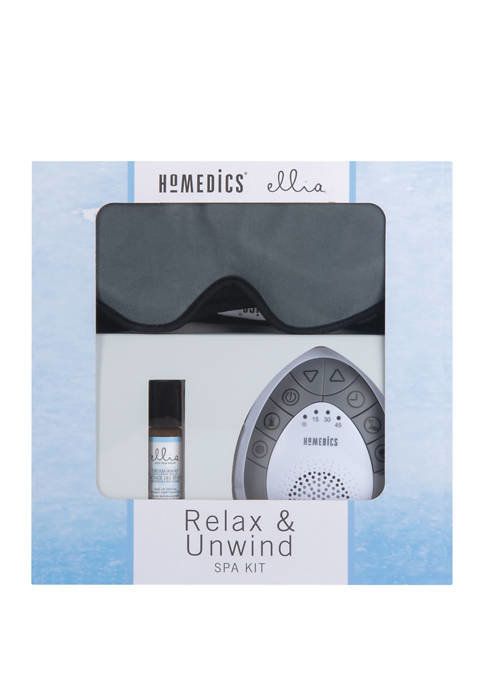 Reap the benefits of sound and aroma therapy with this wellness kit. It features a SoundSpa® Mini to help you decompress to the sounds of white noise, a summer night, ocean waves, and rain along with a Travel Eye Mask with Vibration Massage and Built-in Headphones. Top off the experience with the Ellia Dream Away Essential Oil Roll-On for ultimate relaxation.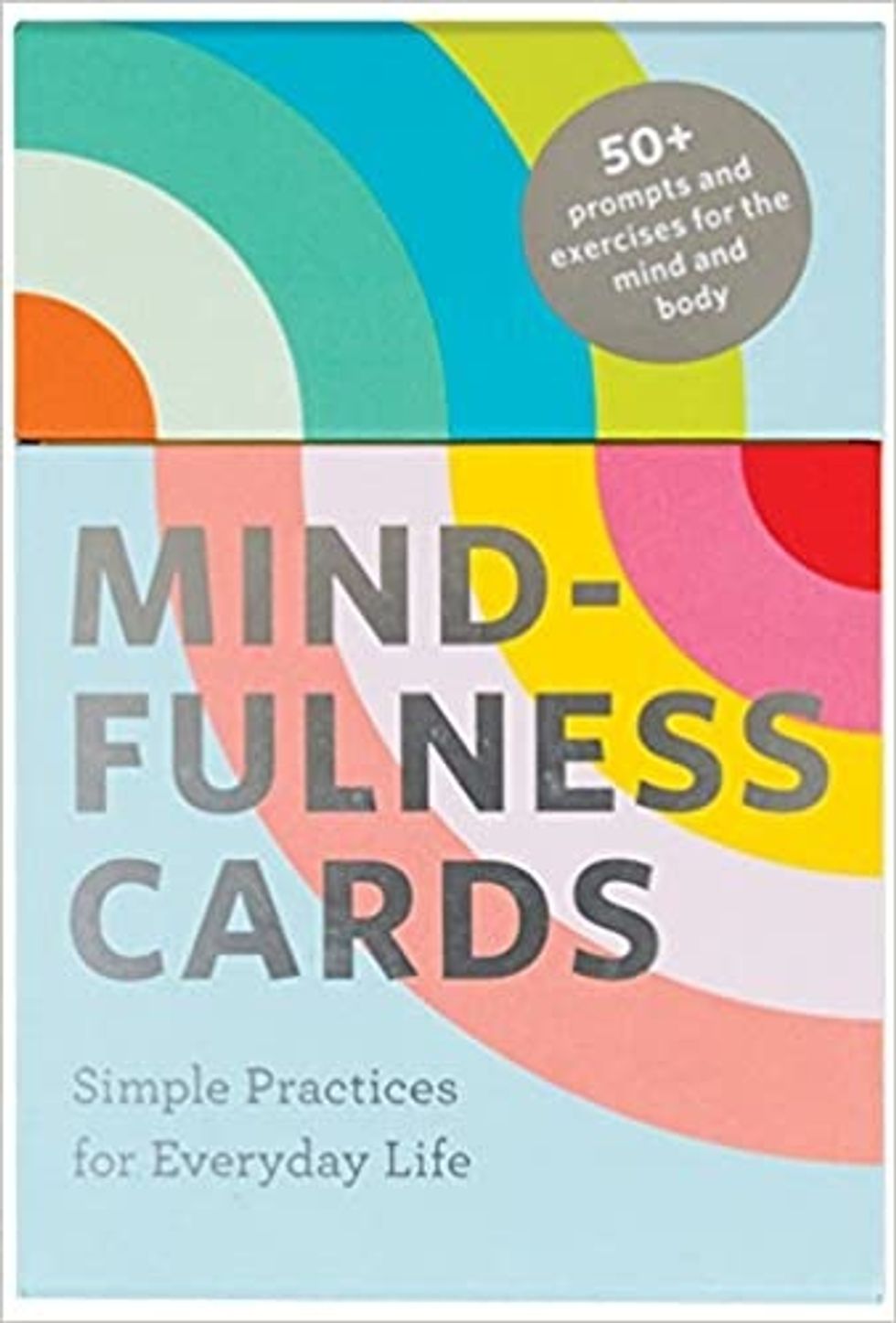 Mindful thinking takes practice and sometimes we need prompts. This pack of cards has more than 50 exercises to help users go deeper in five areas of mindfulness: Rest & Balance, Insight & Awareness, Curiosity & Joy, and Kindness.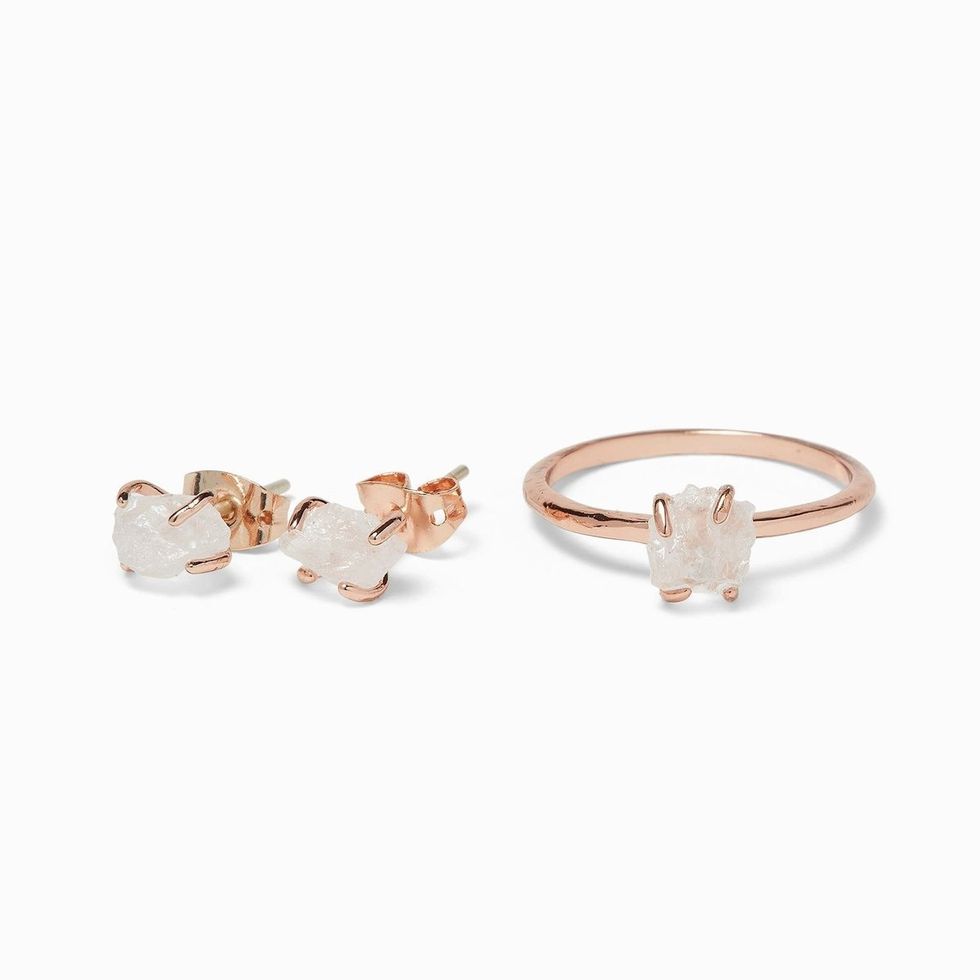 Many people who believe in the cleansing power of crystals like to wear their gems on their body. This earring and ring set from Pura Vida makes that easy to do. Raw Clear Quartz, aka the "Master Healer", which is known for its ability to balance and absorb energy, is the mineral used in this jewelry.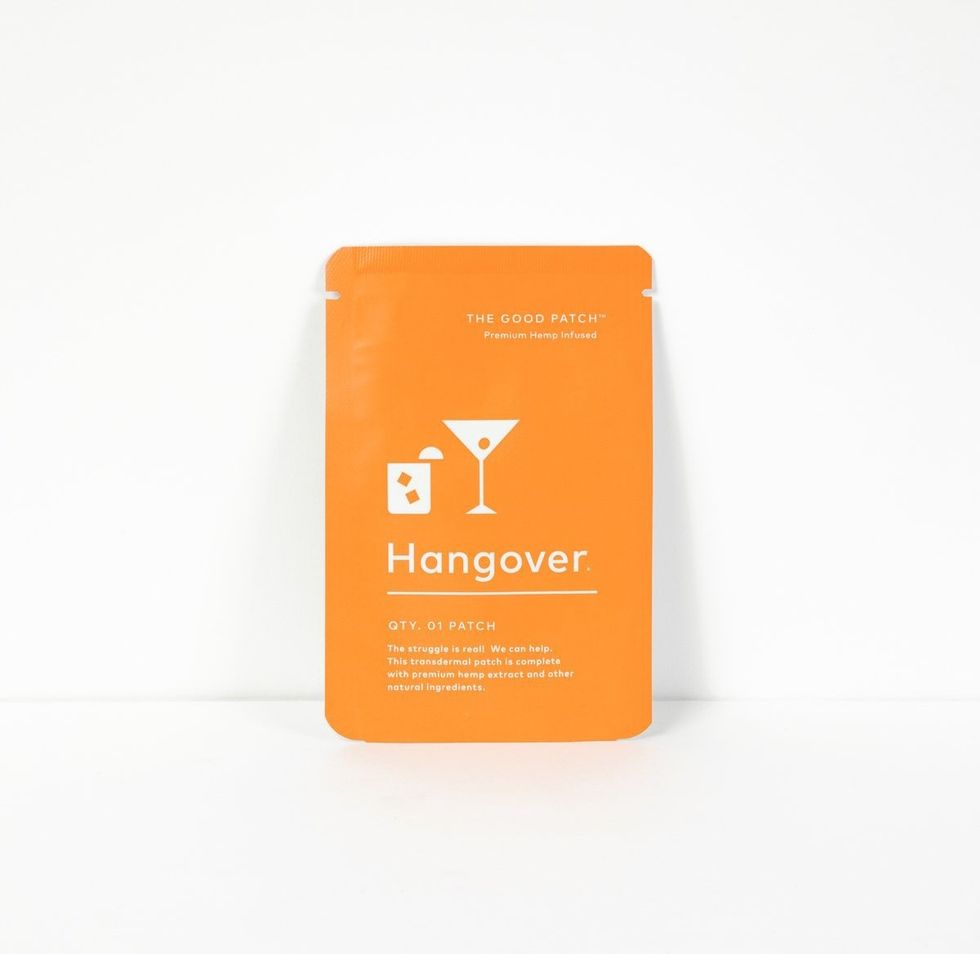 We've all made the mistake of having a few sips too many, but none of us has the luxury of losing a whole day behind it. Get on the mend sooner rather than later with this hemp-infused patch that helps replenish essential nutrients lost from a night of too much drinking.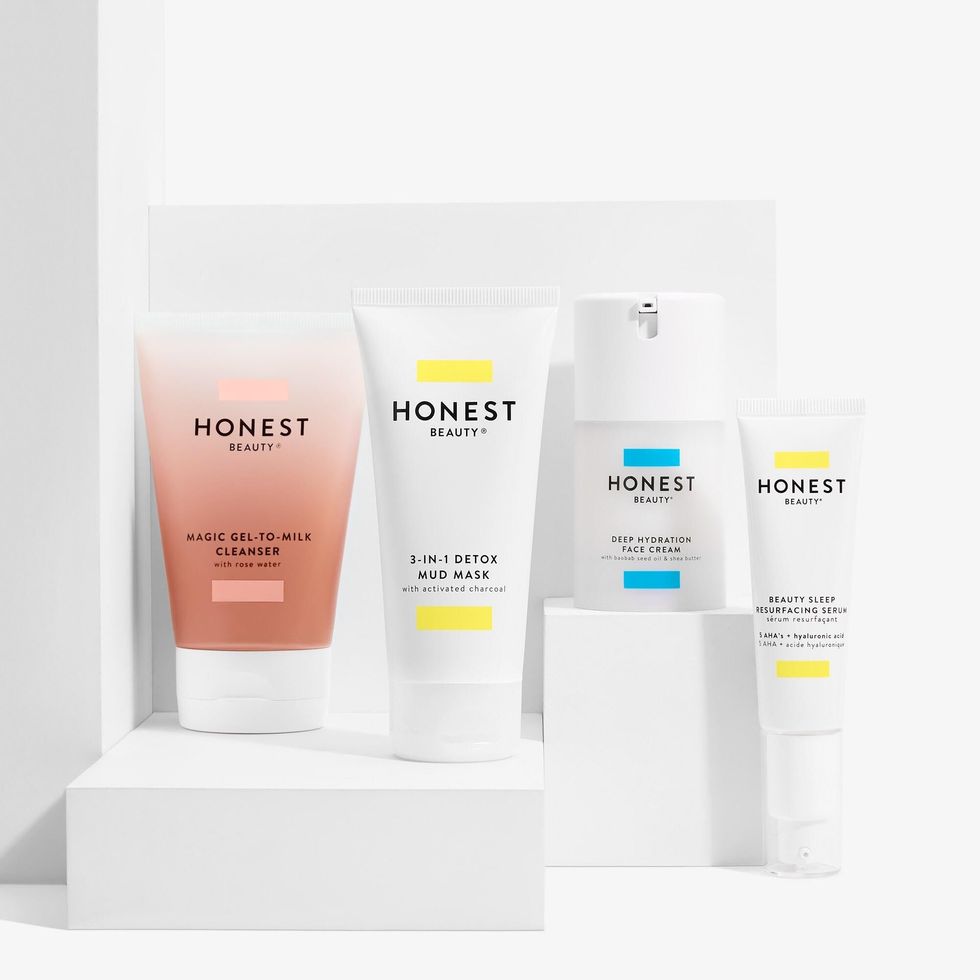 Self-care is skincare and this set makes it easy to refresh skin overnight. The four-piece kit includes the Magic Gel-to-Milk Cleanser, 3-in-1 Detox Mud Mask, Deep Hydration Face Cream, and Beauty Sleep Resurfacing Serum.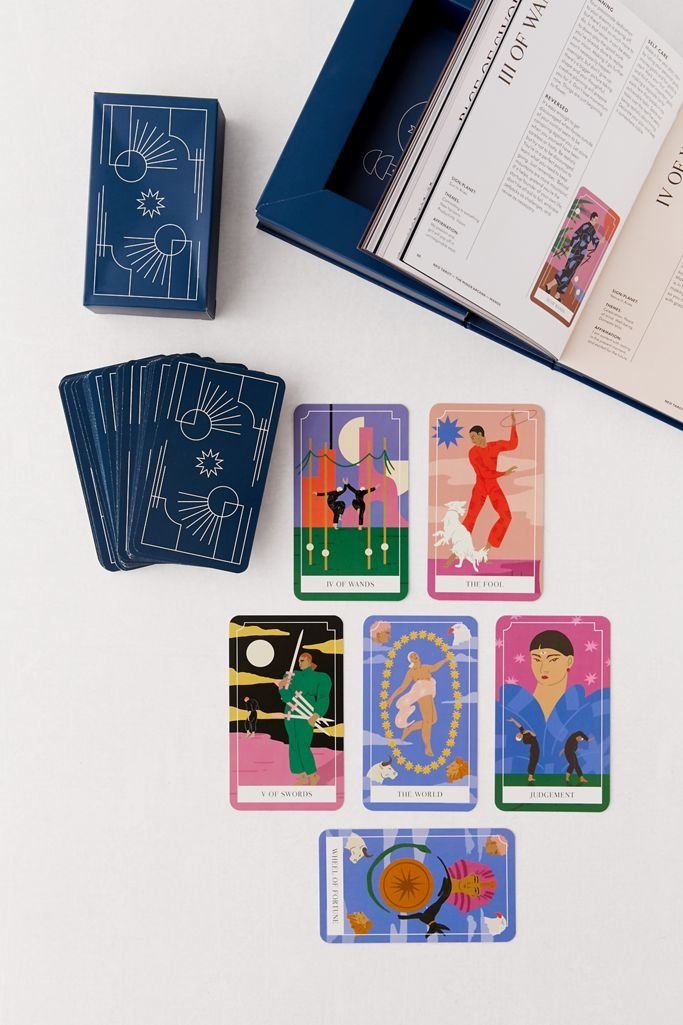 If you're into Tarot, take your practice to the next level with this guidebook that mixes explanations of the symbolism of the 78-card deck with practical wisdom and actionable exercises to increase self-love.
Featured image by Shutterstock

CBD and hemp have been infused into just about every body product you can imagine in recent years and for good reason. Hemp provides strong anti-aging and anti-inflammatory benefits, thanks to its rich Omega-3 and Omega-6 fatty acids profile. Similarly, CBD's properties makes it great for treating skin conditions like acne while also helping to relieve pain and reduce anxiety. Chances are, if there's an issue you're dealing with, be it as simple as dry, irritated skin, or as big as mental and physical stress, there's a CBD oil or hemp cream for it. Here are 13 hemp and CBD products that make great stocking stuffers this season.
*Some links are affiliate links. If you make a purchase, xoNecole may earn a small commission.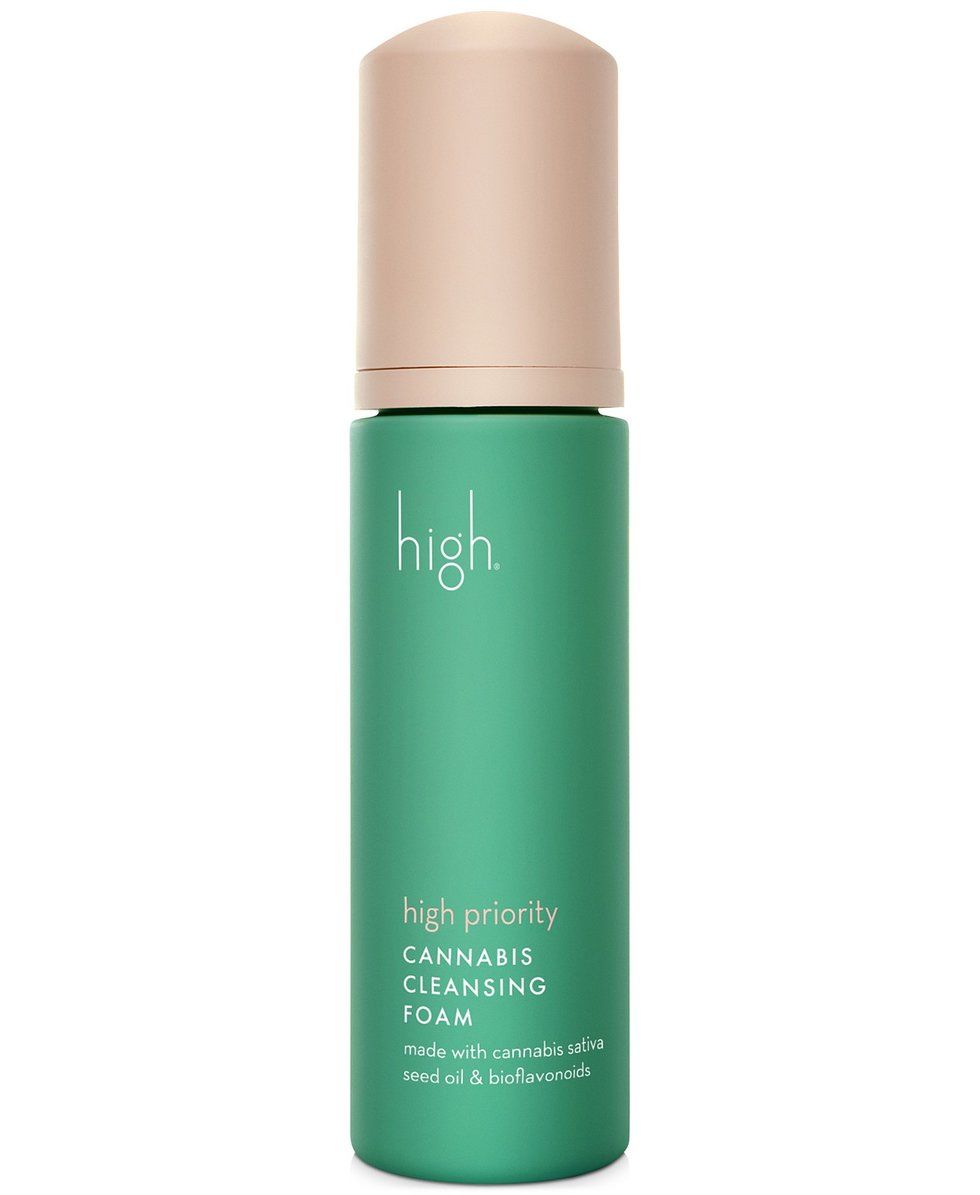 Macys
Cannabis sativa seed oil and bioflavonoids in this foam cleanser remove dirt, makeup, and other impurities, as they hydrate and refresh skin.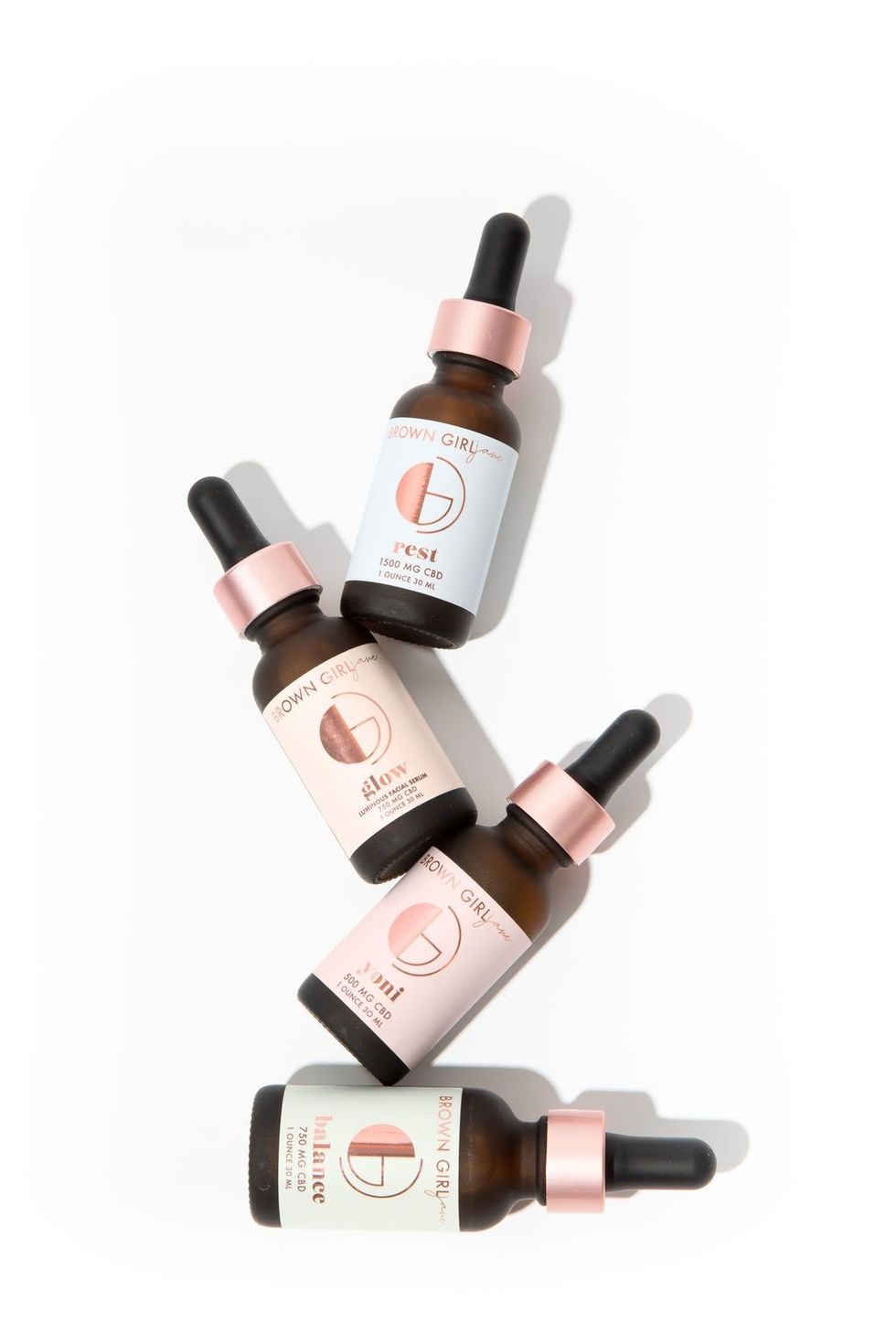 Brown Girl Jane
The founders of Brown Girl Jane launched their plant-based wellness company specifically to make the benefits of CBD more accessible to Black women. Earlier this year, the brand expanded into beauty with glow, a facial serum made with organic cannabis sativa seed oil and broad spectrum hemp oil to bring natural illumination to your complexion.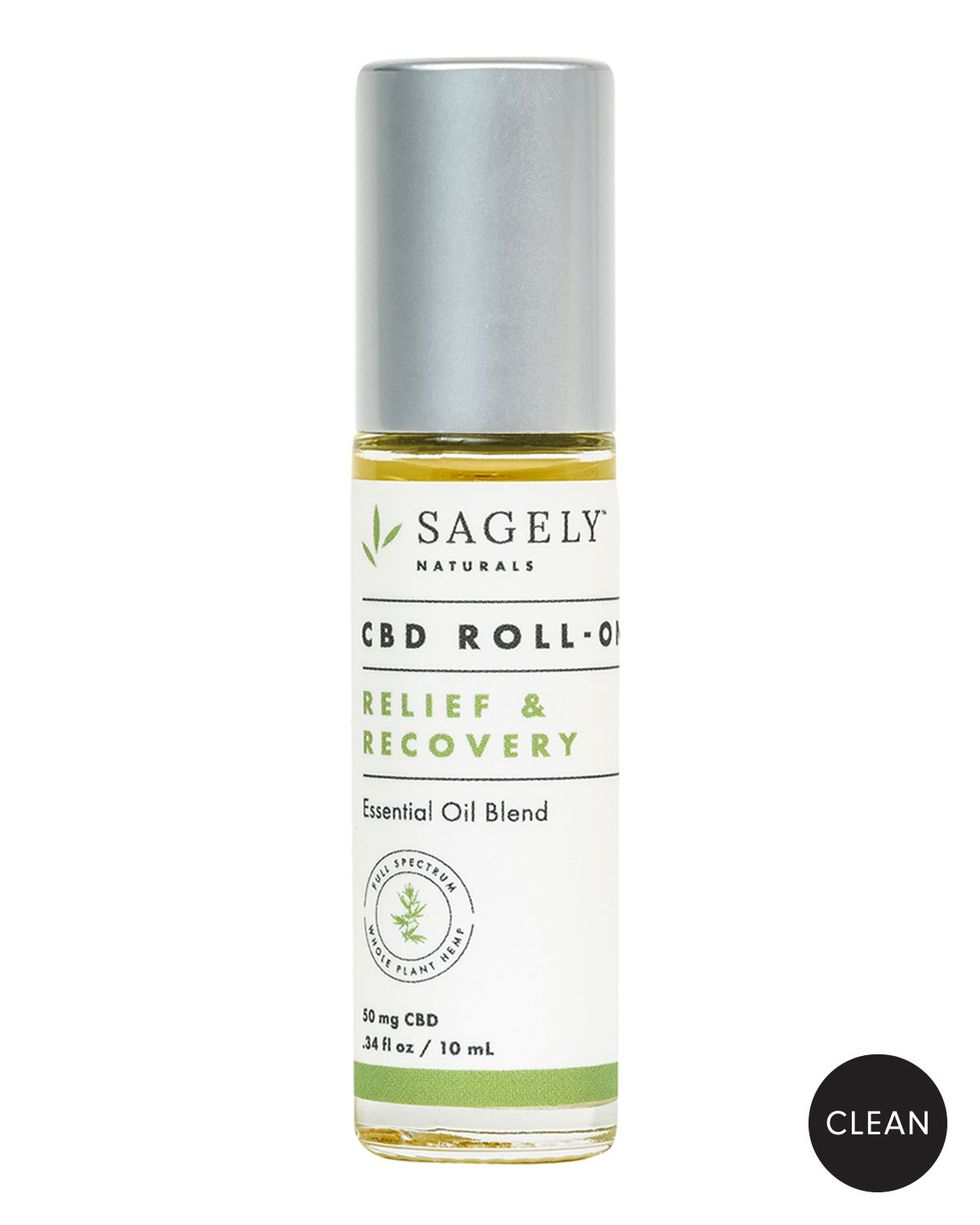 Neiman Marcus
Keep this roll-on in your purse for on-the-go pain relief and aromatherapy benefits thanks to its combo of CBD, cooling menthol, and an essential oil mix of peppermint, rosemary, and eucalyptus.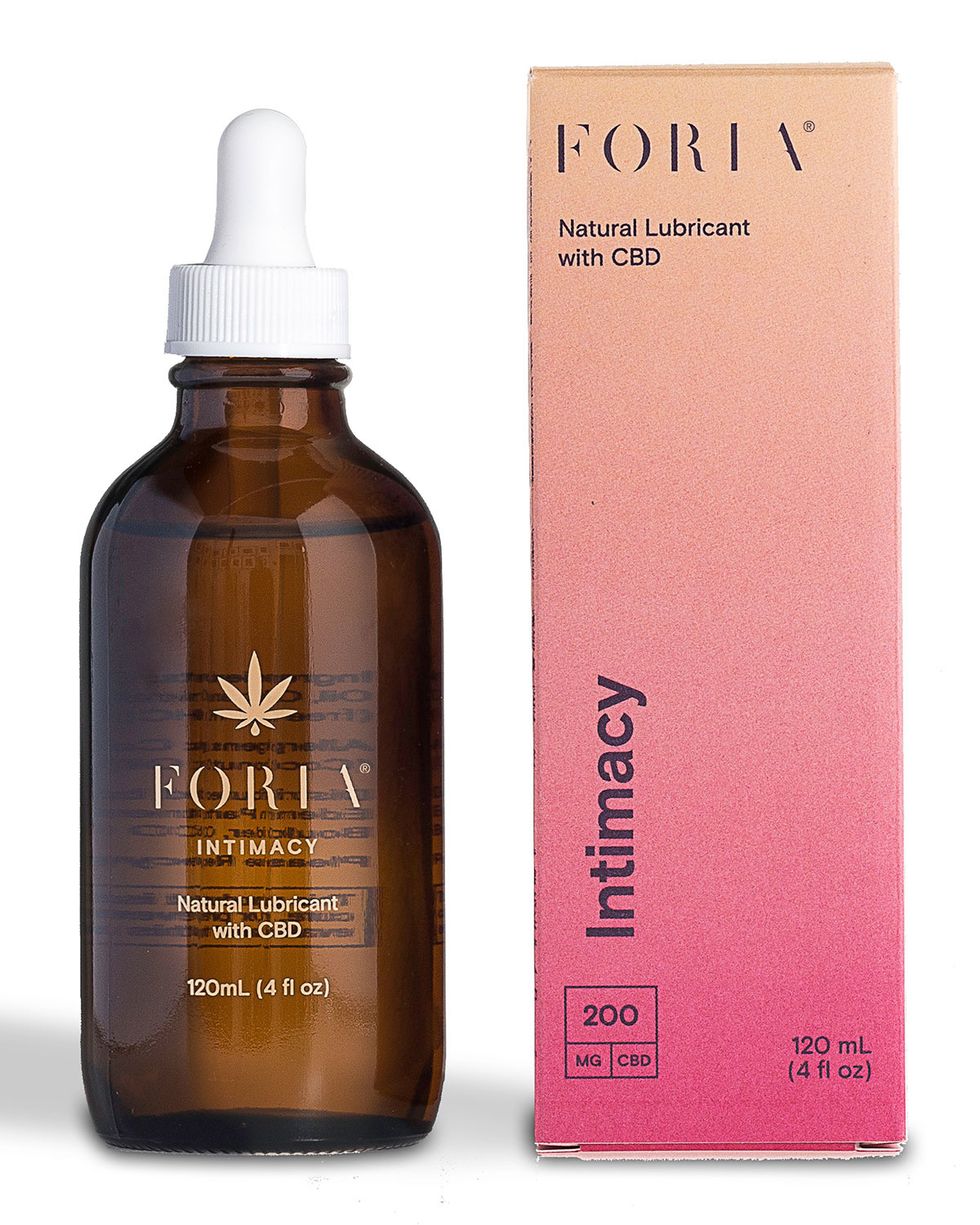 Foria
Enhance your sexual experiences with this lubricant made from Organic MCT coconut oil and 200mg of broad-spectrum CBD. The oil can also be used to relieve painful pelvic conditions and issues related to menopause.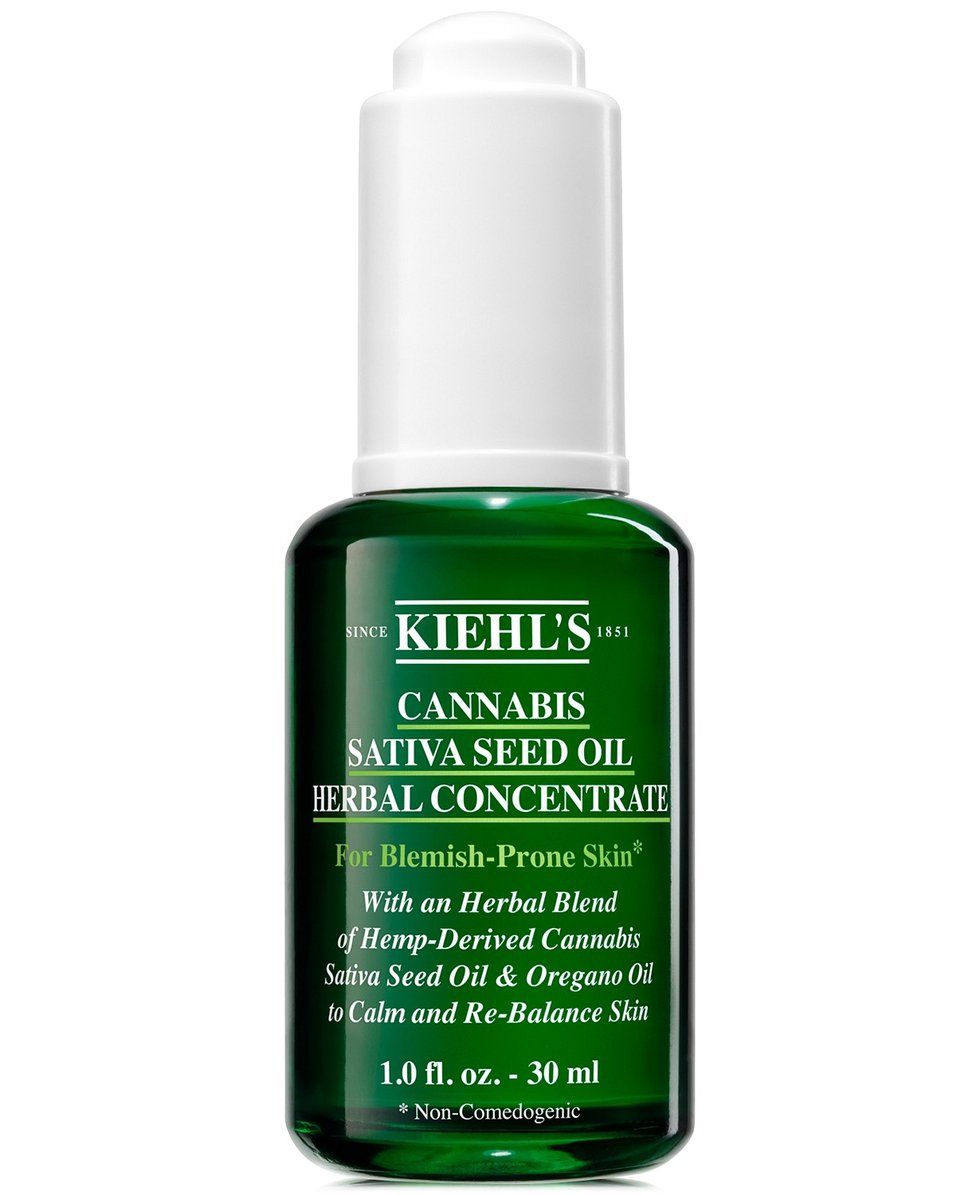 Macys
Formulated specifically for oily and blemish-prone skin, cold-pressed hemp seeds and oregano oil in this concentrate help improve the skin's barrier, reduce redness, relieve problem skin, and calm and soothe.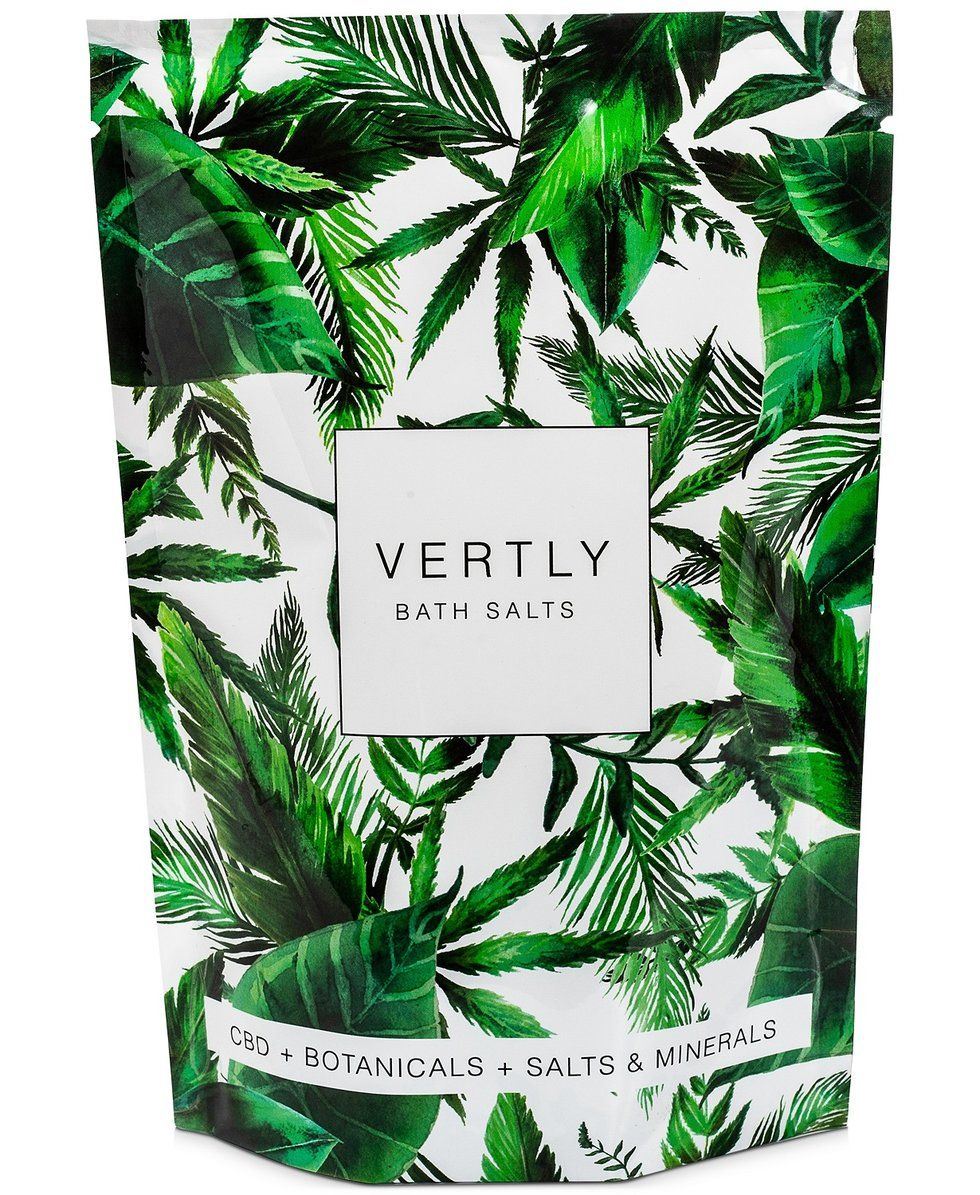 Macys
Take your soak to a new level with these salts formulated with CBD, healing salts, magnesium, MSM, and a blend of essential oils to completely relax a tired body.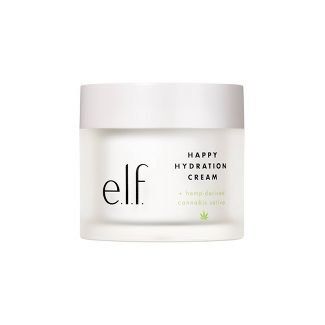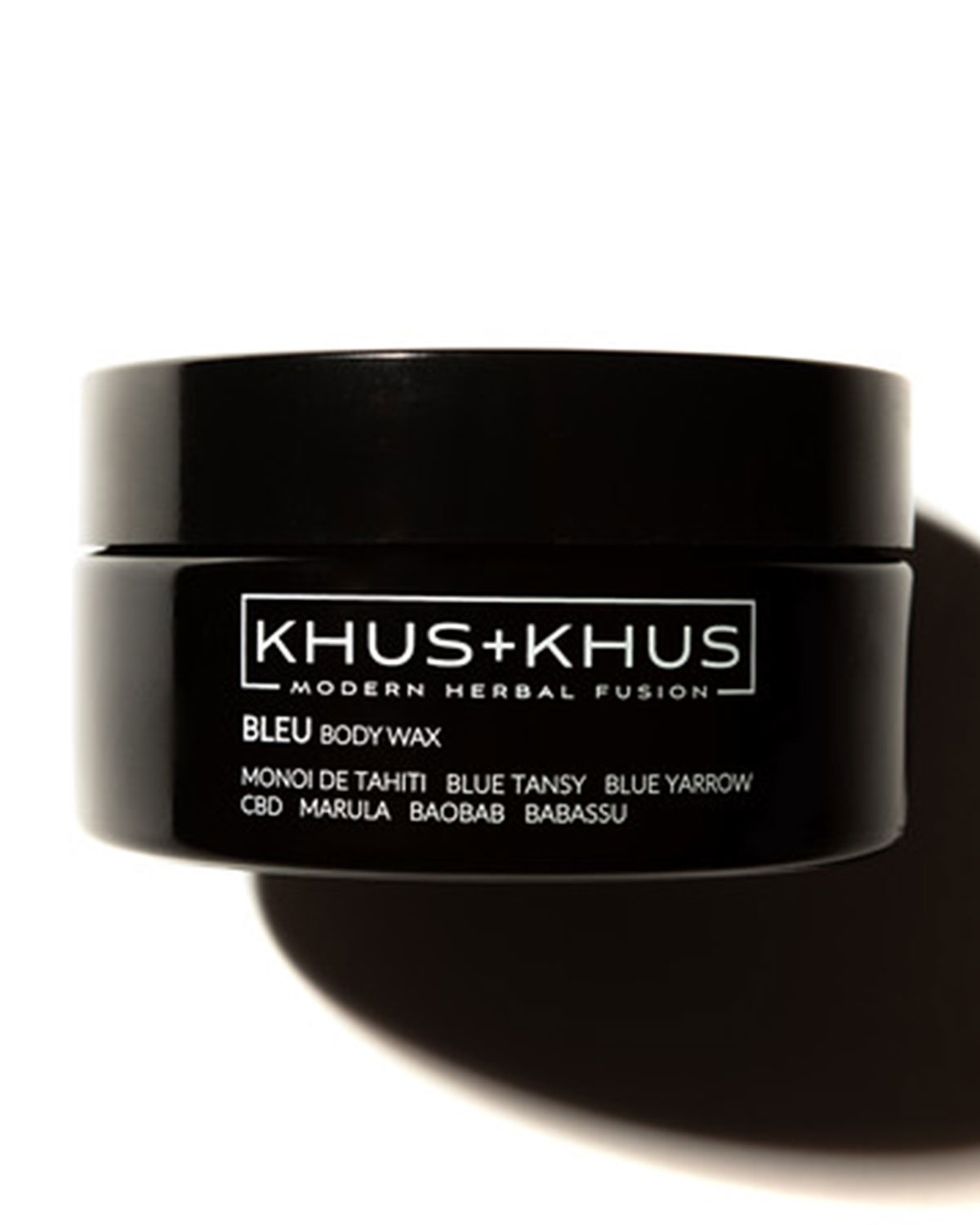 Neiman Marcus
Ideal for those with eczema, sensitivity, and other skin issues, this anti-inflammatory wax helps reduce pain and inflammation in the body. In addition to cannabinoid hemp extract, this herbal fusion is formulated with Blue Tansy, Blue Yarrow, Baobab, Babassu, and Marula Oil to moisturize, protect skin from free radicals, and soothe irritation.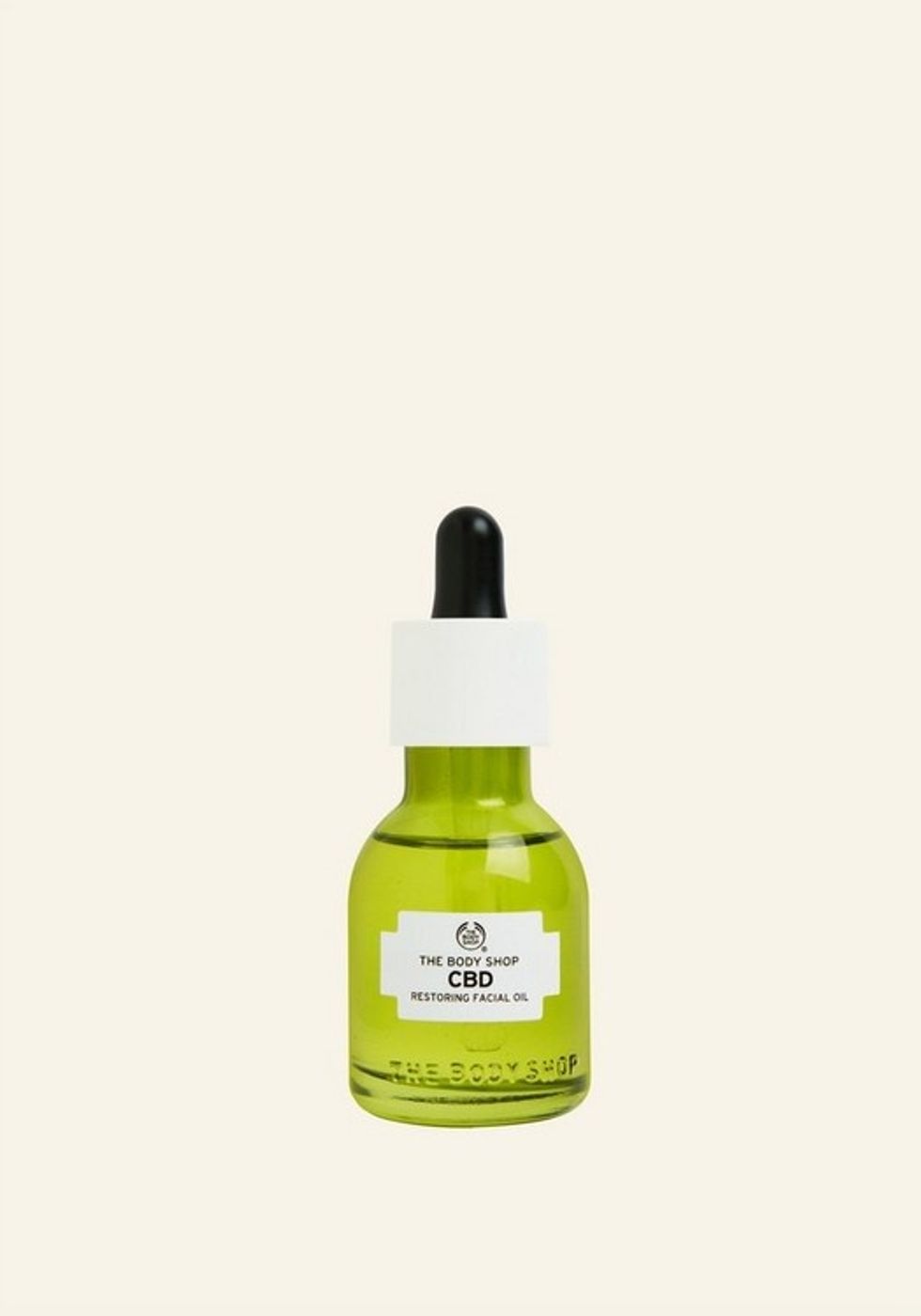 This oil was created specifically to restore stressed, dehydrated skin, which pretty much all of us have right now thanks to constantly wearing masks. With 99.9% ingredients of natural origin, including CBD and hemp seed oil, squalene and patchouli extract, this lightweight vegan oil soothes the discomfort of dry skin to leave your face smoother.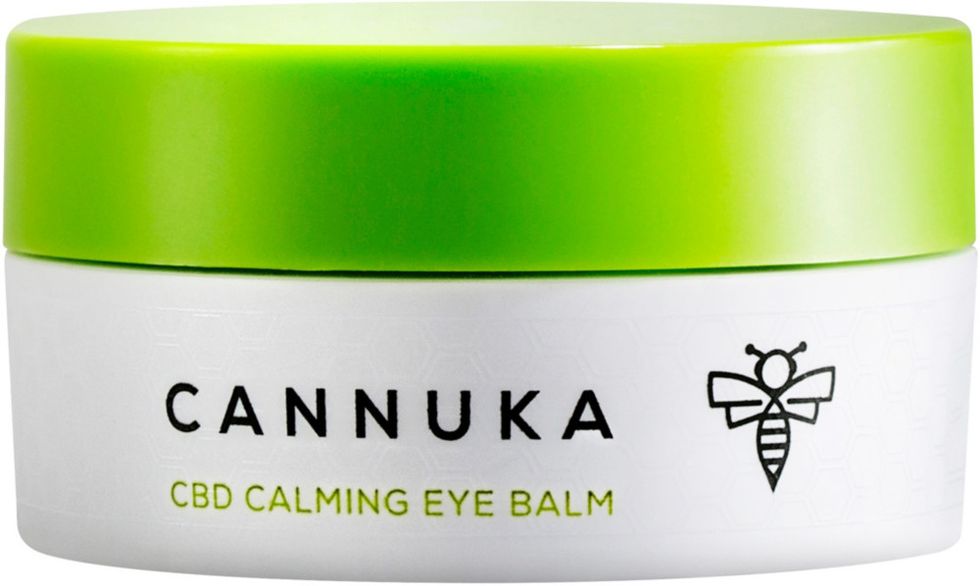 Cannuka
Beeswax, grapeseed oil, shea butter, hemp seed oil, orange peel butter, vitamin E, rose hip oil, coconut oil, grapefruit extract, and manuka honey are poured into this eye balm to help relieve dryness and bring a glow to the undereye area. The nourishing oils also soothe skin, combat free radicals, and regenerate new skin cells to keep your eyes looking refreshed.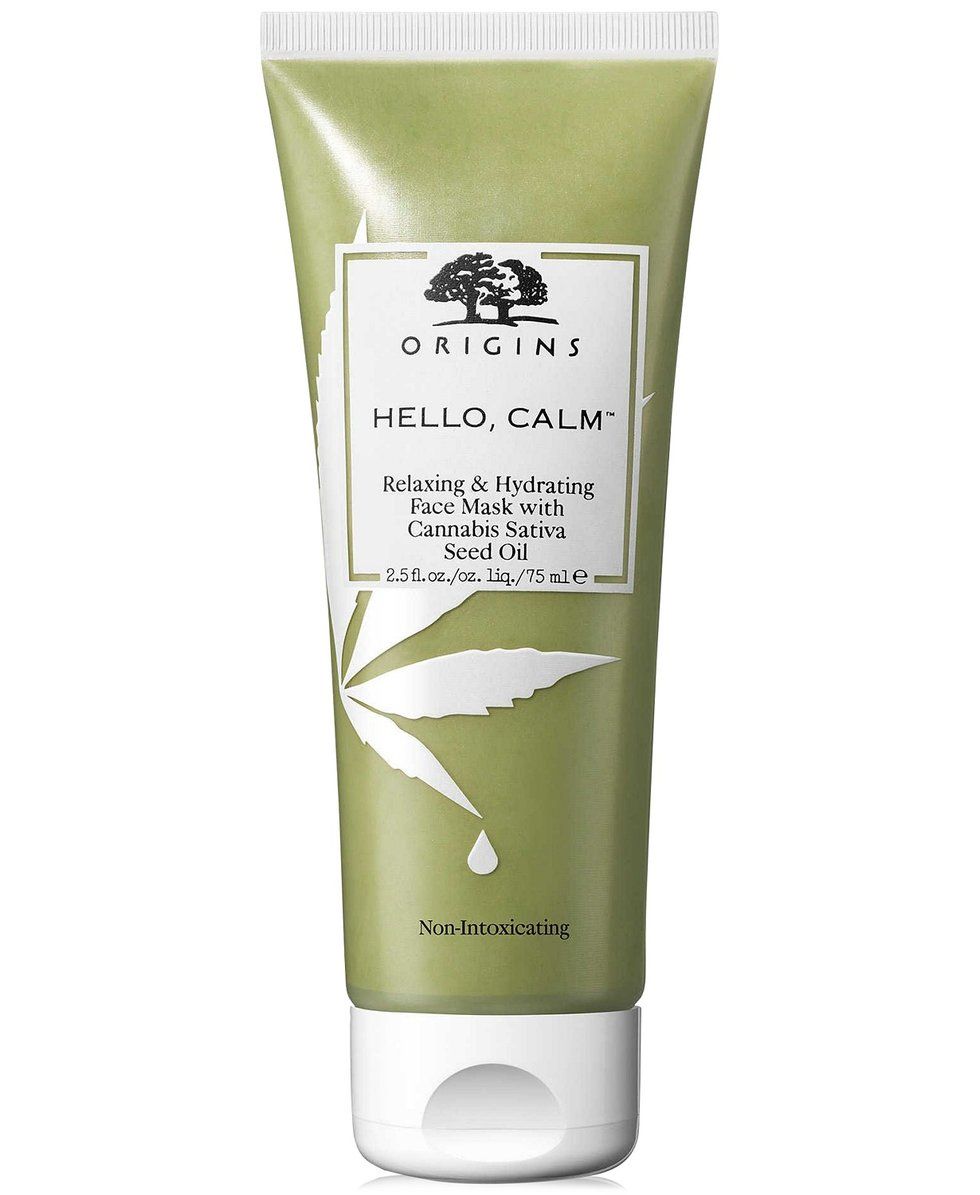 Macy's
Formulated with Cannabis Sativa Seed Oil, which is rich in Omega-6 and Omega-3, this masks helps hydrate and calm skin. A blend of essential oils also helps calm the senses during its use, making this the perfect at-home spa treatment.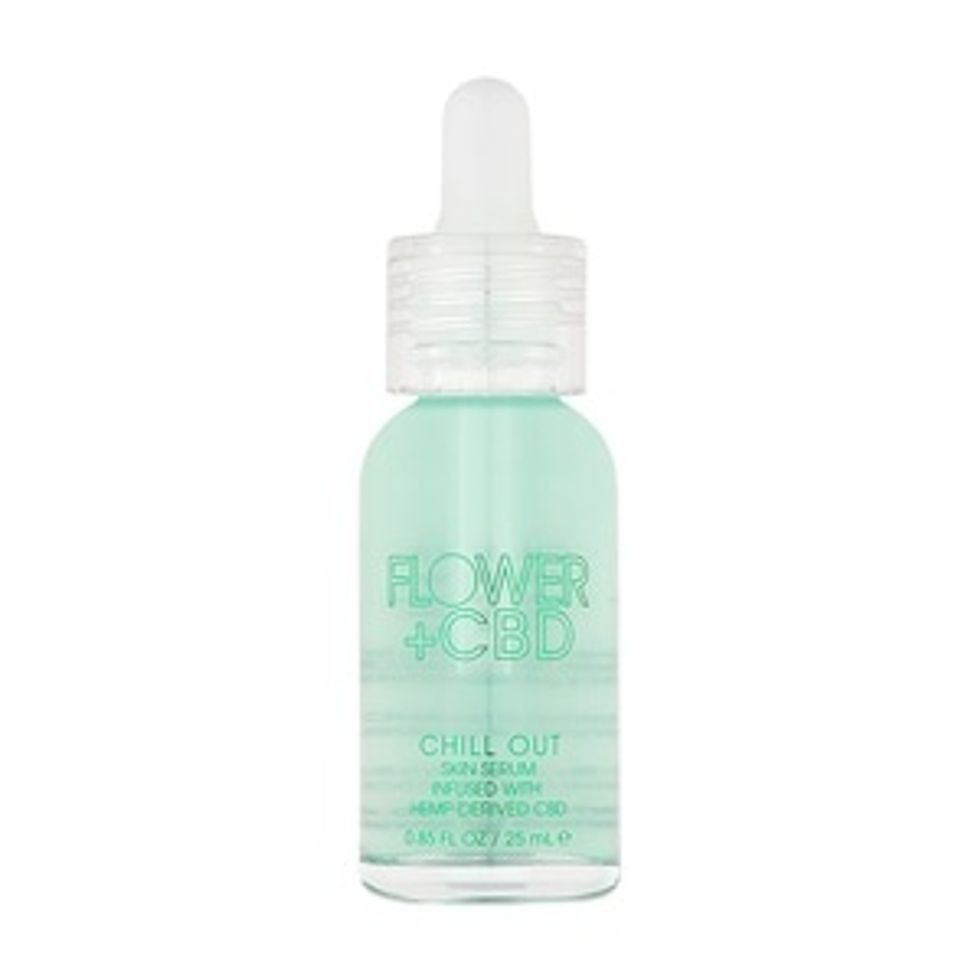 Calm irritated, unbalanced skin with this Chill Out Skin Serum that's infused with hemp-derived CBD to "rebalance skin to a zen state." The infusion of hyaluronic acid ensures skin stays moisturized as well.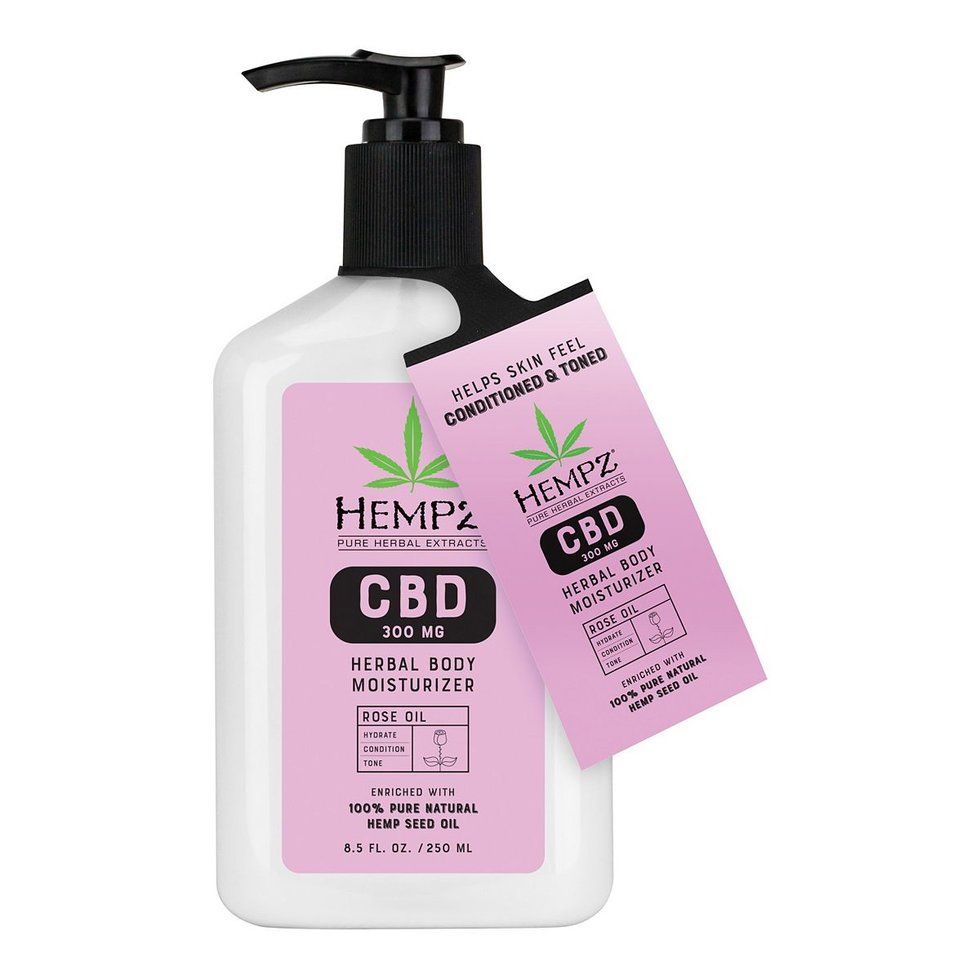 Kohl's
100% pure hemp seed oil and coconut oil help to moisturize skin while rose extract and vitamins A, C, and E in this lotion protect against free radicals while putting the mind at ease.
Featured image by Shutterstock
We don't have to tell you how neglected 4C hair is when it comes to the beauty industry. Even though brands routinely hit the market with new launches they say were formulated to work on all hair textures, it often doesn't take long for ladies with tighter textures to refute those claims and head back to the drawing board to replicate the concoctions they've crafted over the years to cleanse, hydrate, and define their curls and coils.
More power to the beauties who have time to put in that amount of work, but we think we speak for everyone when we say 4C ladies want to hit the aisles and pick up products that work for them straight off the shelves like everyone else -- as they should. To make it a bit easier to do that, we've put together a list of the best products for 4C hair so you can take the guessing game out of shopping and ship items perfectly suited for your strands right to your home this holiday season.
*Some links are affiliate links. If you make a purchase, xoNecole may earn a small commission.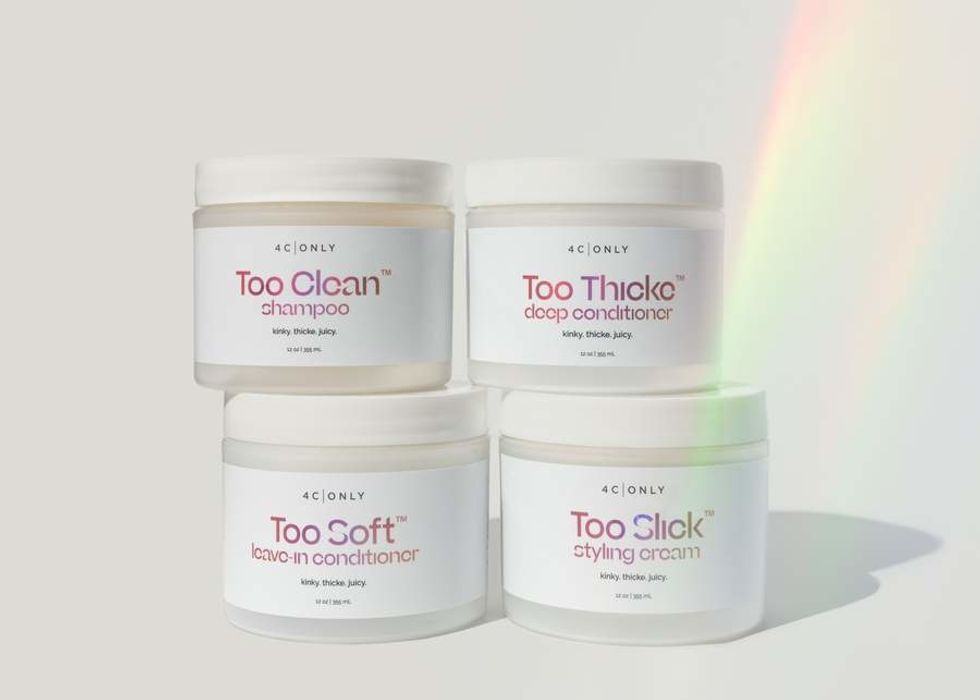 4C Only
The name says it all when it comes to this new brand dedicated solely to cleansing, conditioning, and styling 4C textures. The Too Easy Collection is a worthwhile collection as it contains a shampoo, deep conditioner, leave-in conditioner, and styling cream designed to cut your wash and style time down to 1-2 hours per week.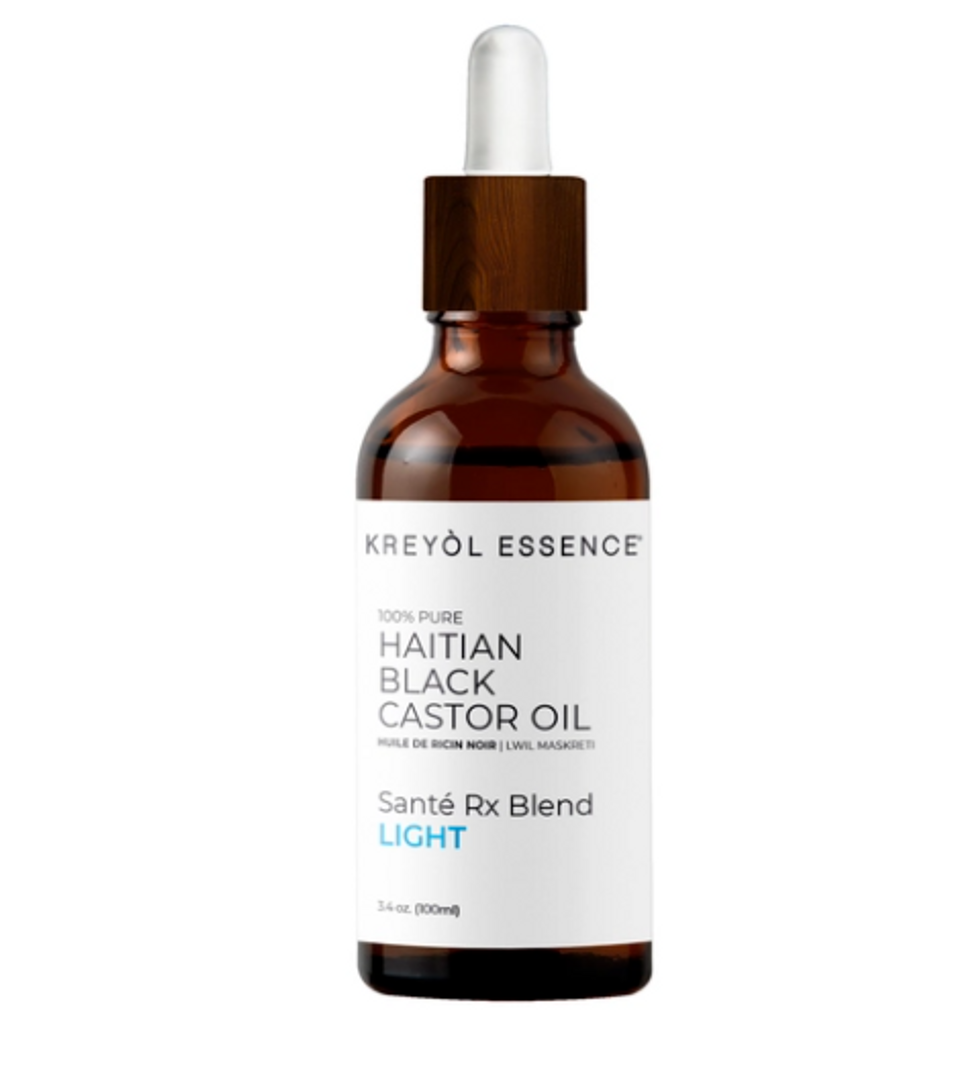 Reap all the moisturizing, hair-retaining, growth-promoting benefits of Jamaican Black Castor Oil but in a lighter, silkier, more absorbent form in this Kreyol Essence Black Castor Oil. Beyond the benefits to your hair, you'll also be supporting Black women in the U.S. and Haiti as the founder of Kreyol Essence is a Black woman who employs a 90 percent female staff in her native home.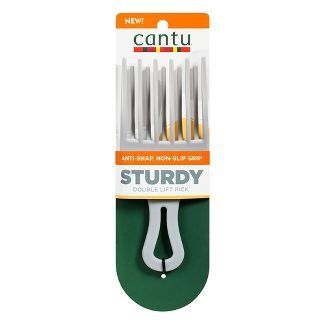 Everybody knows a twist out can't pop until you pick it out. Cantu's Sturdy Double Lift Pick helps lift curls without compromising definition. And like the name suggests, it's durable enough to withstand even the thickest hair.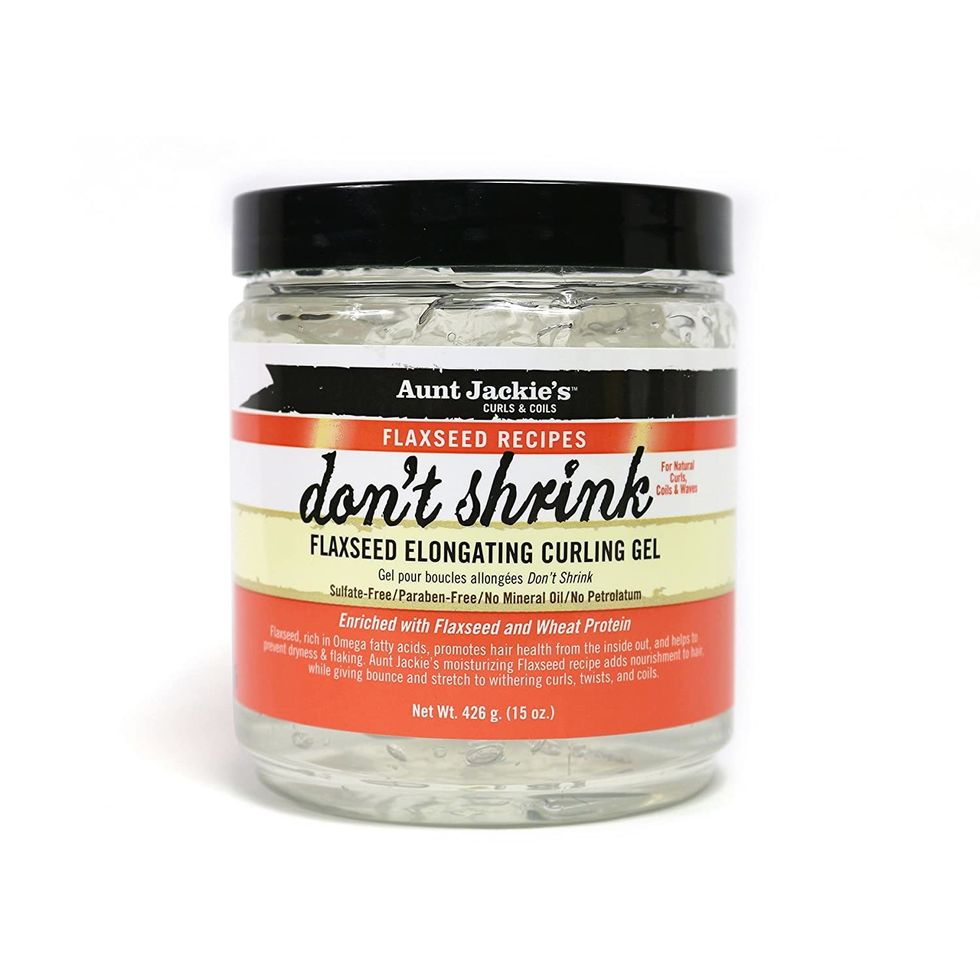 Aunt Jackie's
Fight shrinkage with this fan favorite that helps elongate curls while it promotes hair health with flaxseed and wheat protein.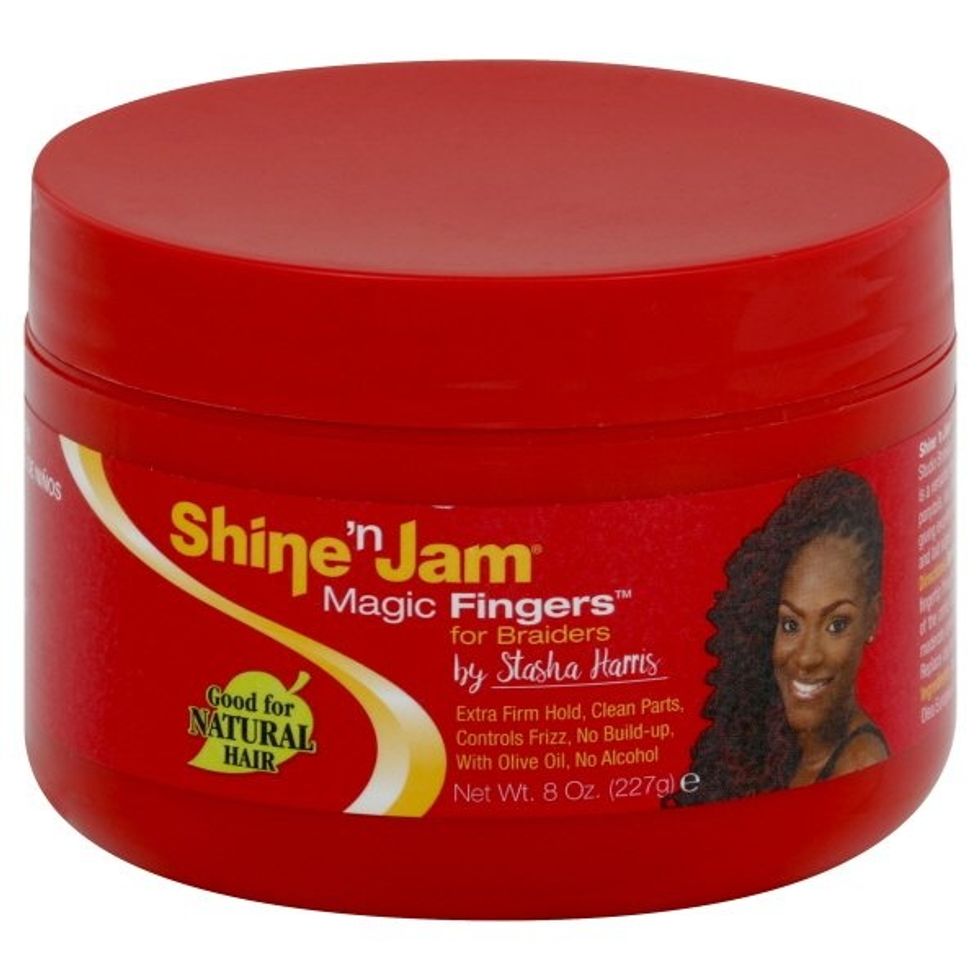 Walmart
If you became a pro at doing your own braids and twists during the pandemic, you know how crucial this jam is for controlling frizz without drying out hair or adding buildup.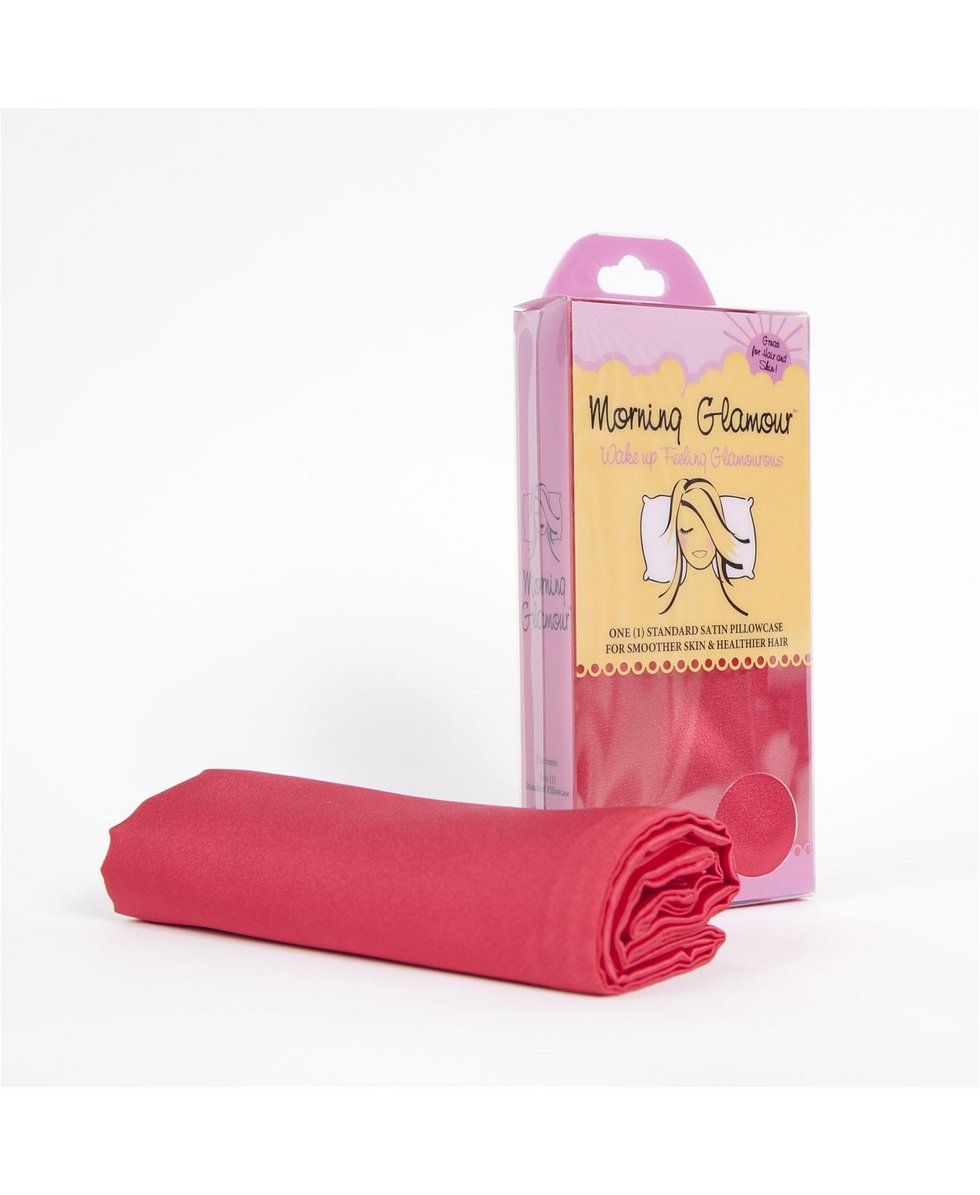 Macys
We don't have to tell you how crucial satin pillowcases are to hair health if you don't wear a bonnet at night. Jump on this holiday sale and score a couple to protect your hair from friction and breakage.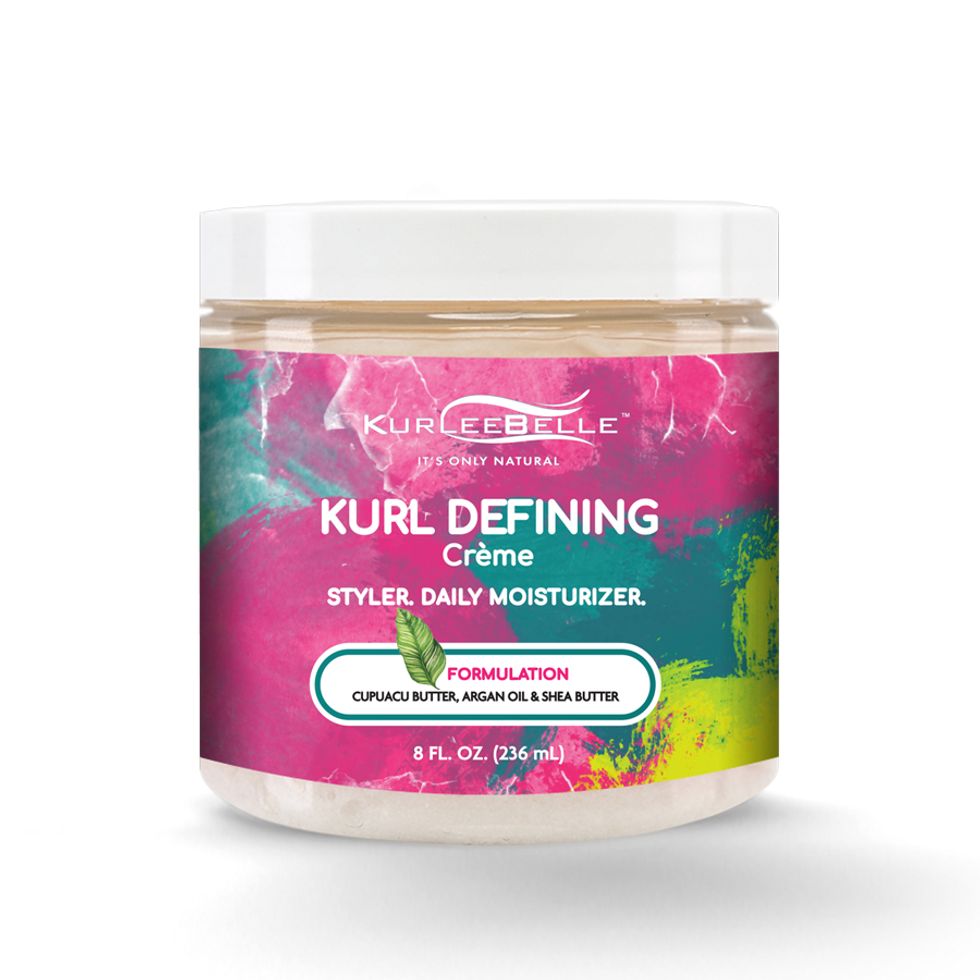 Kurlee Belle
"Twist Out Queen Approved," this creme is made from Cupuacu, Shea Butter and Argan Oil to "melt" into hair and produce smooth, hydrated defined curls.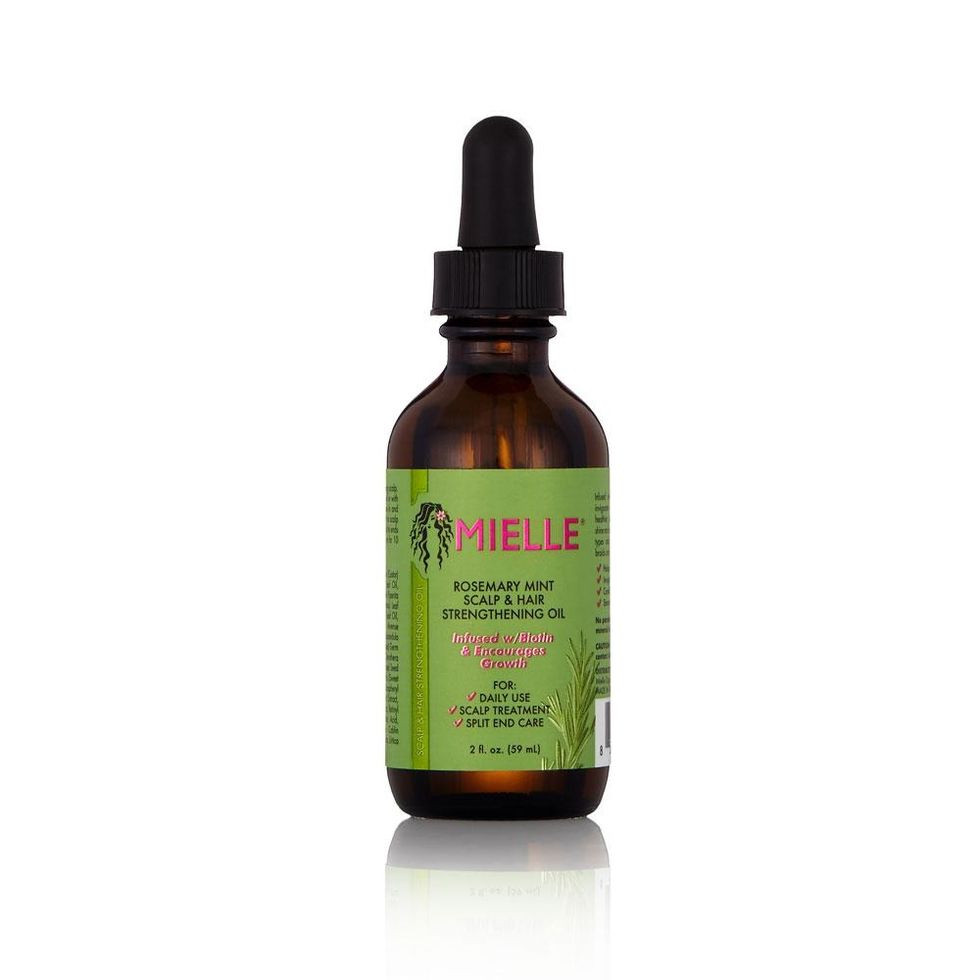 Mielle Organics
Healthy hair starts with a healthy scalp and that's true for all textures. This growth oil helps nourish hair follicles to promote growth and prevent dry scalp while also smoothing split ends with its formula that's a mix of natural ingredients and essential oils to retain length.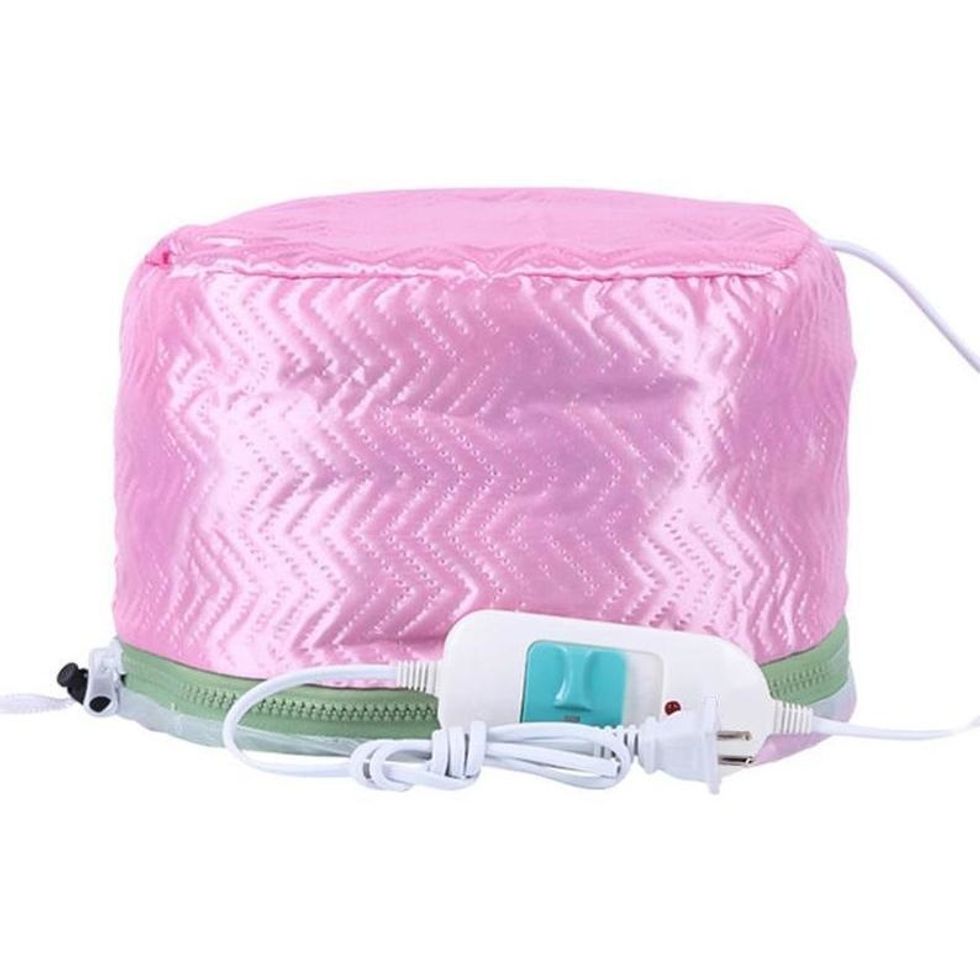 Dreadlock
A common complaint among loc wearers is that products don't penetrate their hair shaft. If that's your struggle, it's most likely time to take a step back and focus on treatment rather than touching up locs with a water, oil, or gel. This electric steamer cap, which works for all natural-haired ladies, loc'd or not, eliminates a lot of the mess that comes with other steamers while still allowing you to get a salon-level hydration treatment right from the comfort of your home.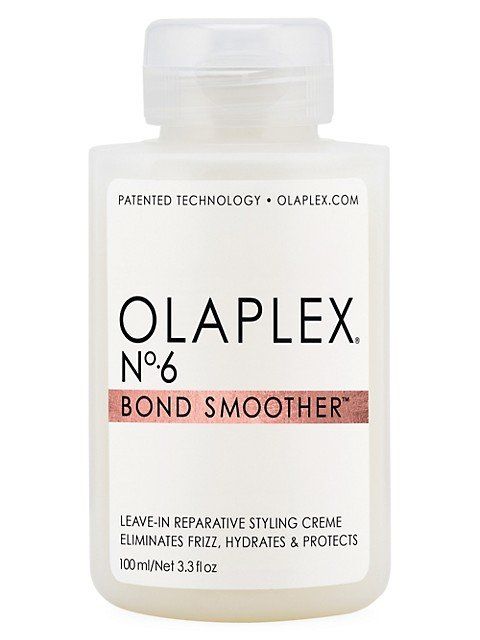 Olaplex
Color-treated hair requires extra TLC and Olaplex's bond smoother is many natural's go-to for hydrating and protecting hair from the damage chemicals can ravage on strands.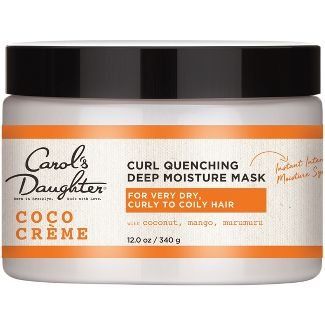 Carol's Daughter's Coco Crème collection was created specifically with coarser textures in mind. The Curl Quenching Deep Moisture Mask is formulated with coconut oil, coconut milk, mango butter and murumuru butter to help hydrate extremely dry textures
Featured image by Shutterstock