Public Cervix Announcement: sexy has no age, size or shape. The skin you're in is all the validation you need.

---
But sometimes we need that extra "oomph" to make us feel like Beyoncé – lingerie can be the fix. Whether it's Valentine's Day or any other day, you deserve to be clothed in some sexy hardware. What you wear takes a huge toll on how you view yourself. Now's the time to understand your feminine power because it is boundless.
We have gathered some diverse and versatile pieces certain to make you feel like a dangerous woman:
SAVAGE X FENTY Hearts Halter Teddy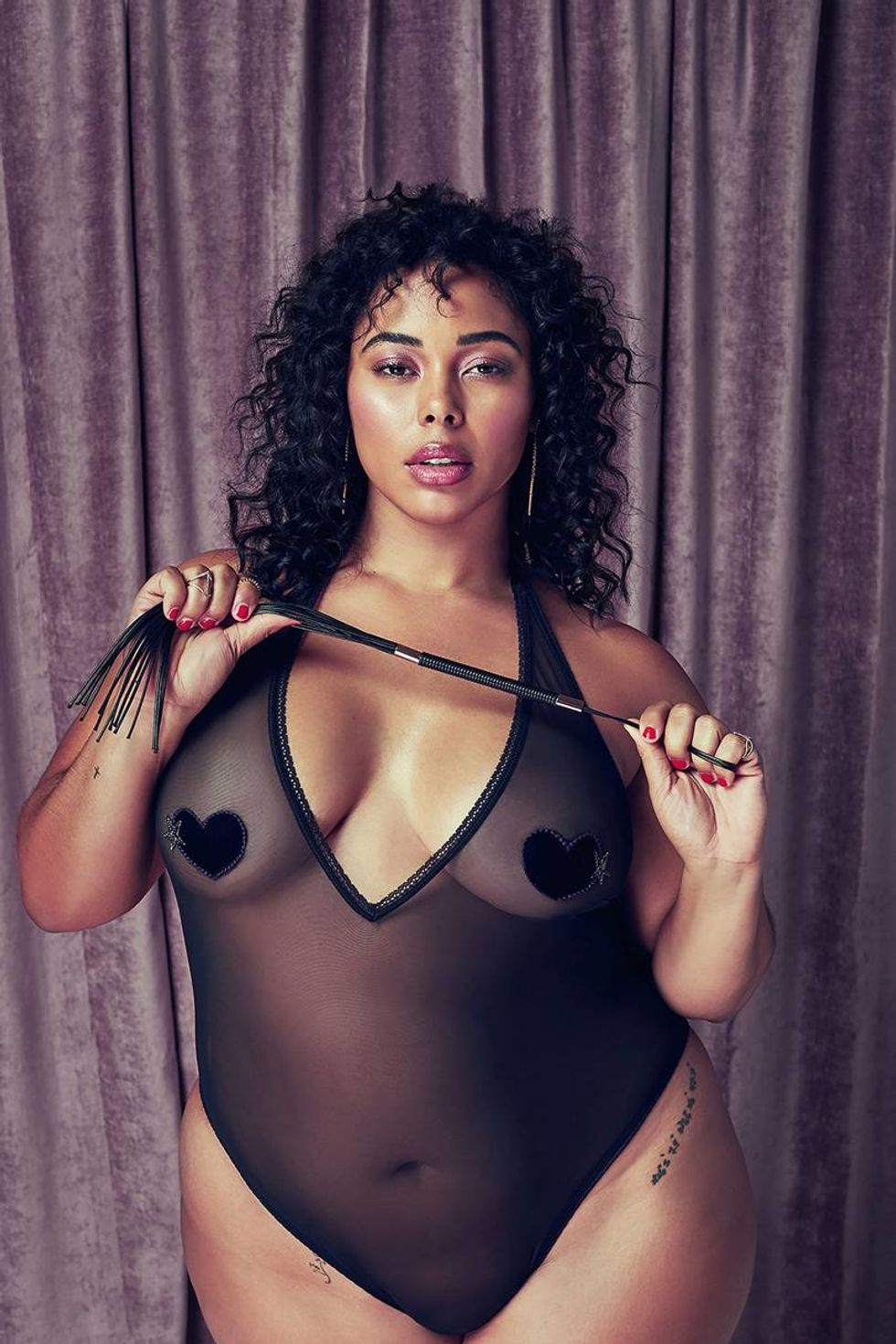 I hope the mini-whip comes with this number because this beauty is rocking this teddy like no other. She makes me feel like I can throw this on for myself or bae and fully enjoy myself. We are in love with Savage x Fenty's take on a one hitta quitta, especially the strategically placed hearts.
As You Are Intimates Velvet Crush Set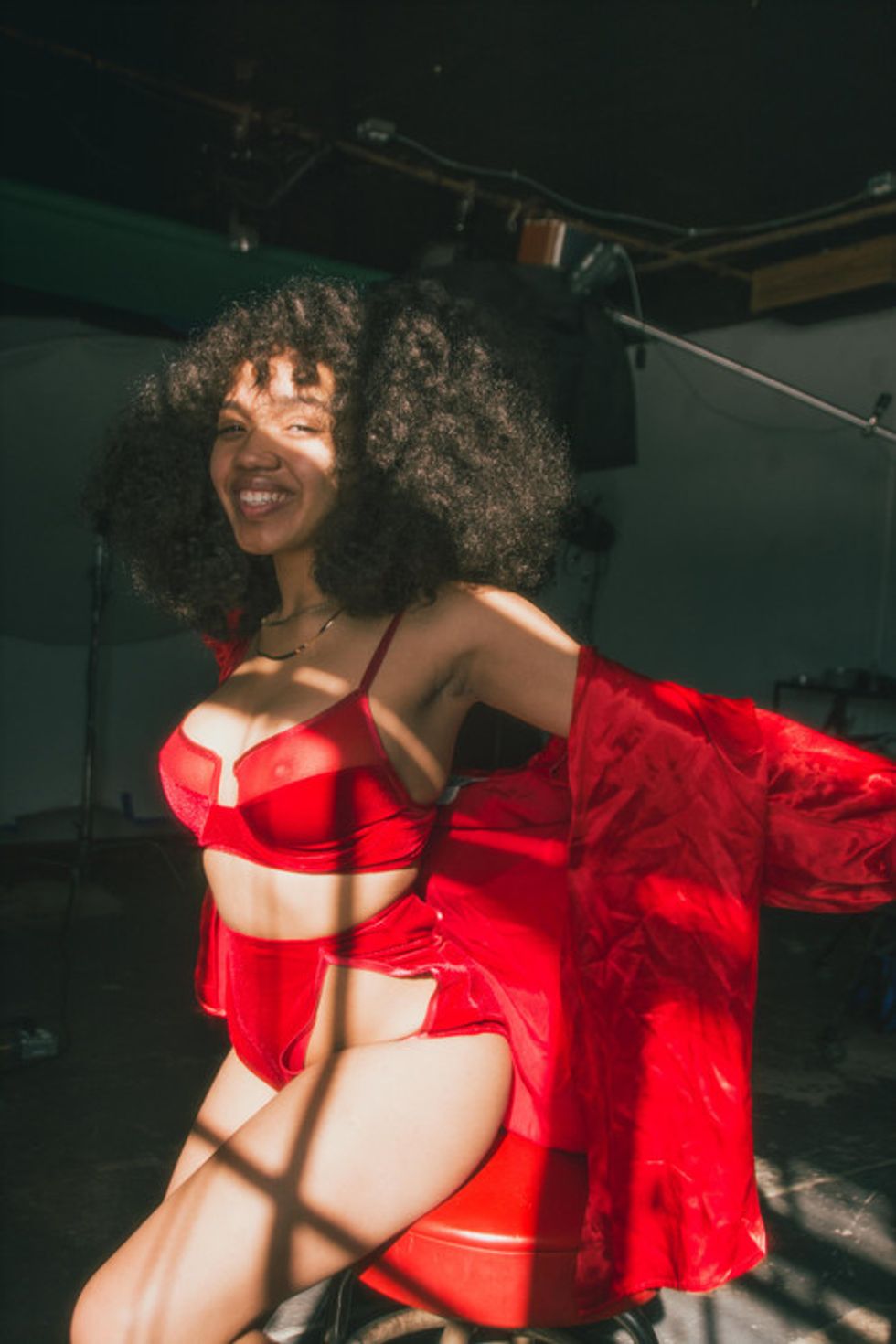 As You Are Intimates
We can't help but appreciate how comfortable this set looks. Lingerie doesn't always have to make you feel like you're tied up in a bunch of strings...unless that's your thing. AYA did their thing with the high waist bottom because we all love how they accentuate your curves and booty.
ASOS DESIGN Curve Basic Microfiber Triangle Bra And Thong In Tonal Golden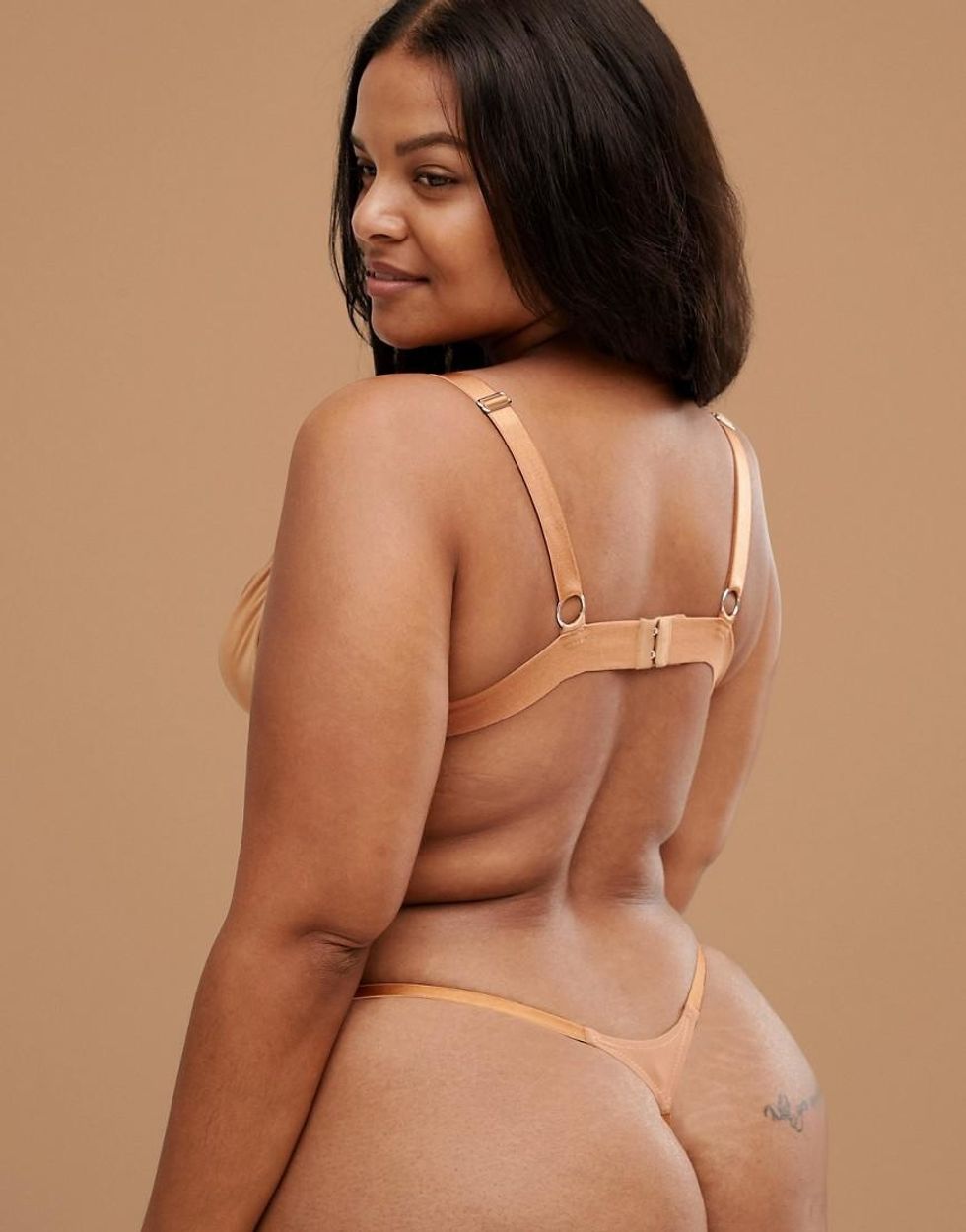 ASOS
There's nothing like a perfect nude. When I first saw this set, I immediately heard Beyoncé's "Dance For You." If you choose this option, I would definitely pair it with a sexy red lippie and get ready to swirl it on my babe.
SAVAGE X FENTY Shimmering Hearts Teddy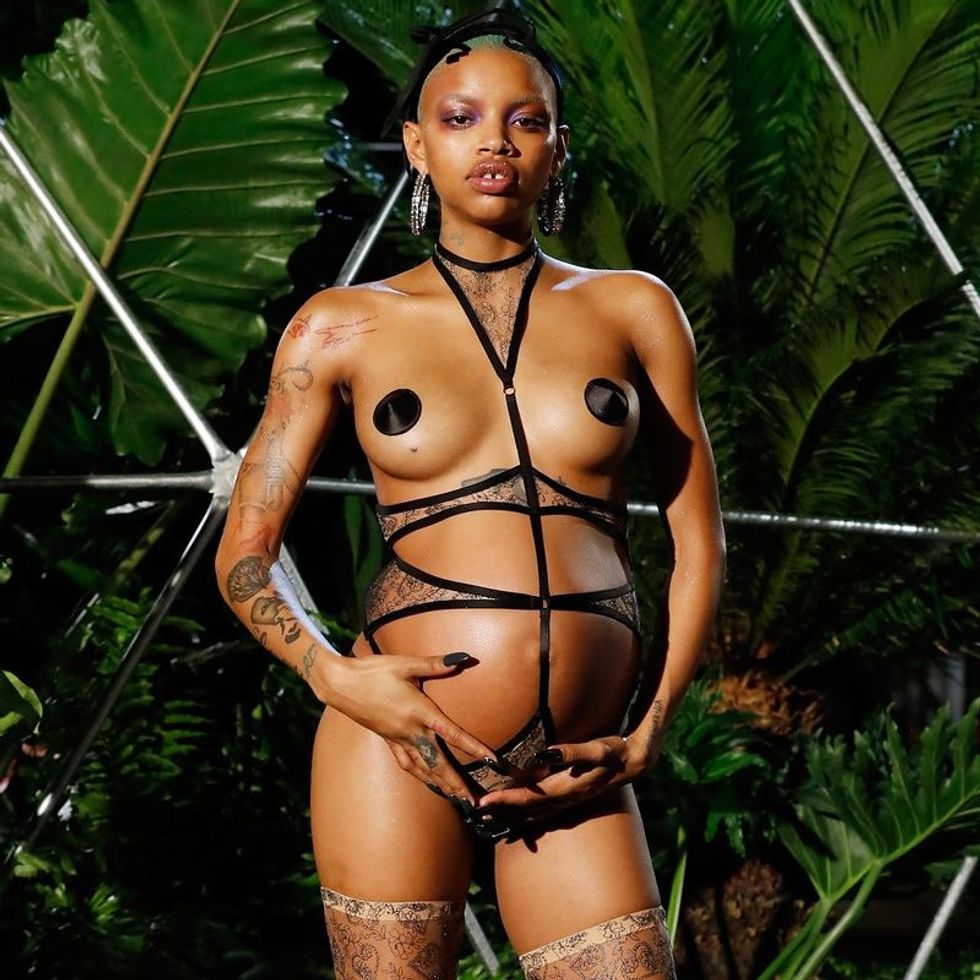 SAVAGE x Fenty
Sometimes you just gotta leave nothing to the imagination and bare it all. Leave it to RiRI and Slick Woods to teach us how to sex it up (even while pregnant)!
ASOS DESIGN Yasmin Geo Lace & Trim Underwire Bra, Thong and Suspender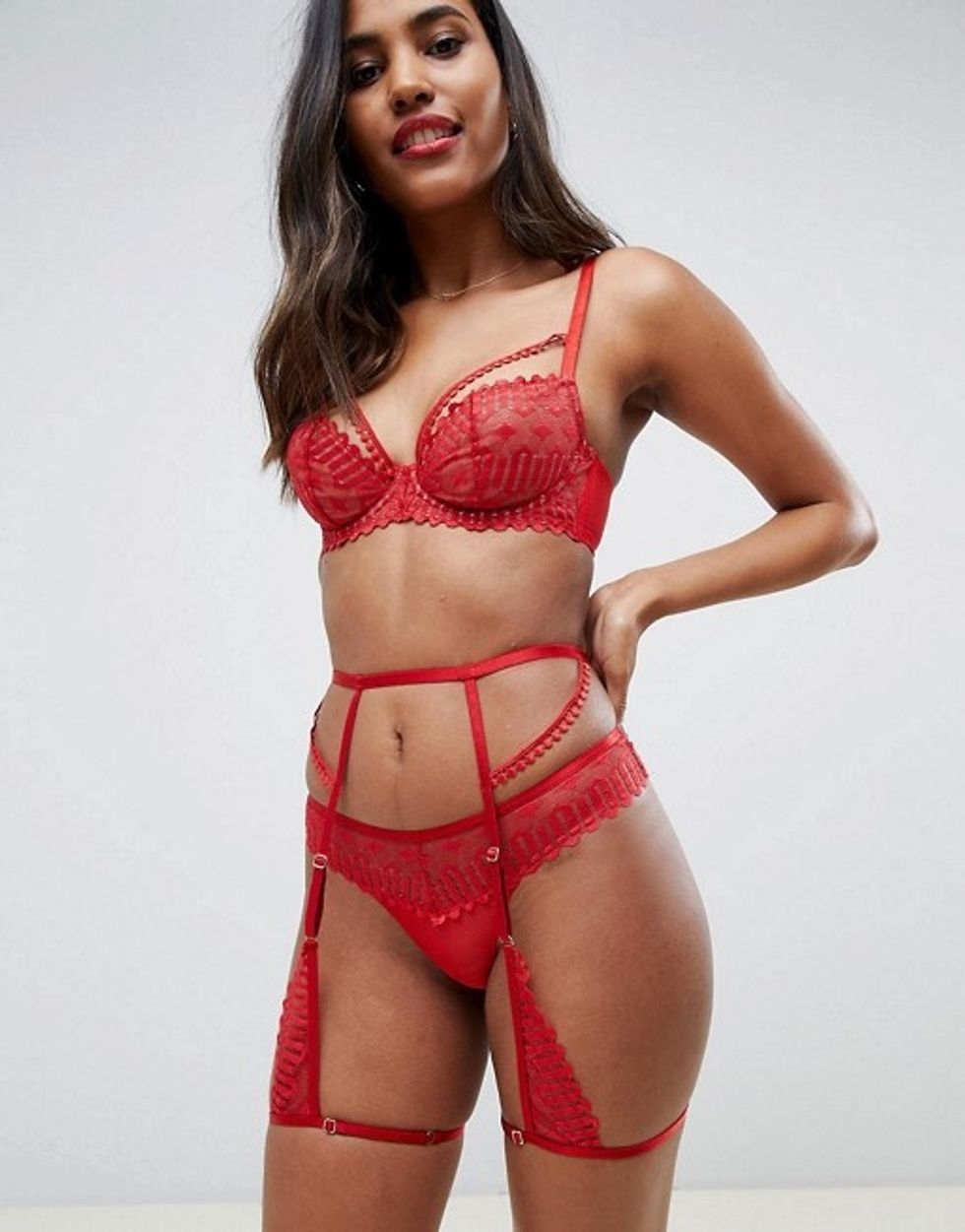 ASOS
Add even more sizzle to your bounce with the help of this set by ASOS. The suspenders add an extra touch of sexiness to the lingerie set.
As You Are Intimates Forget-Me-Not Set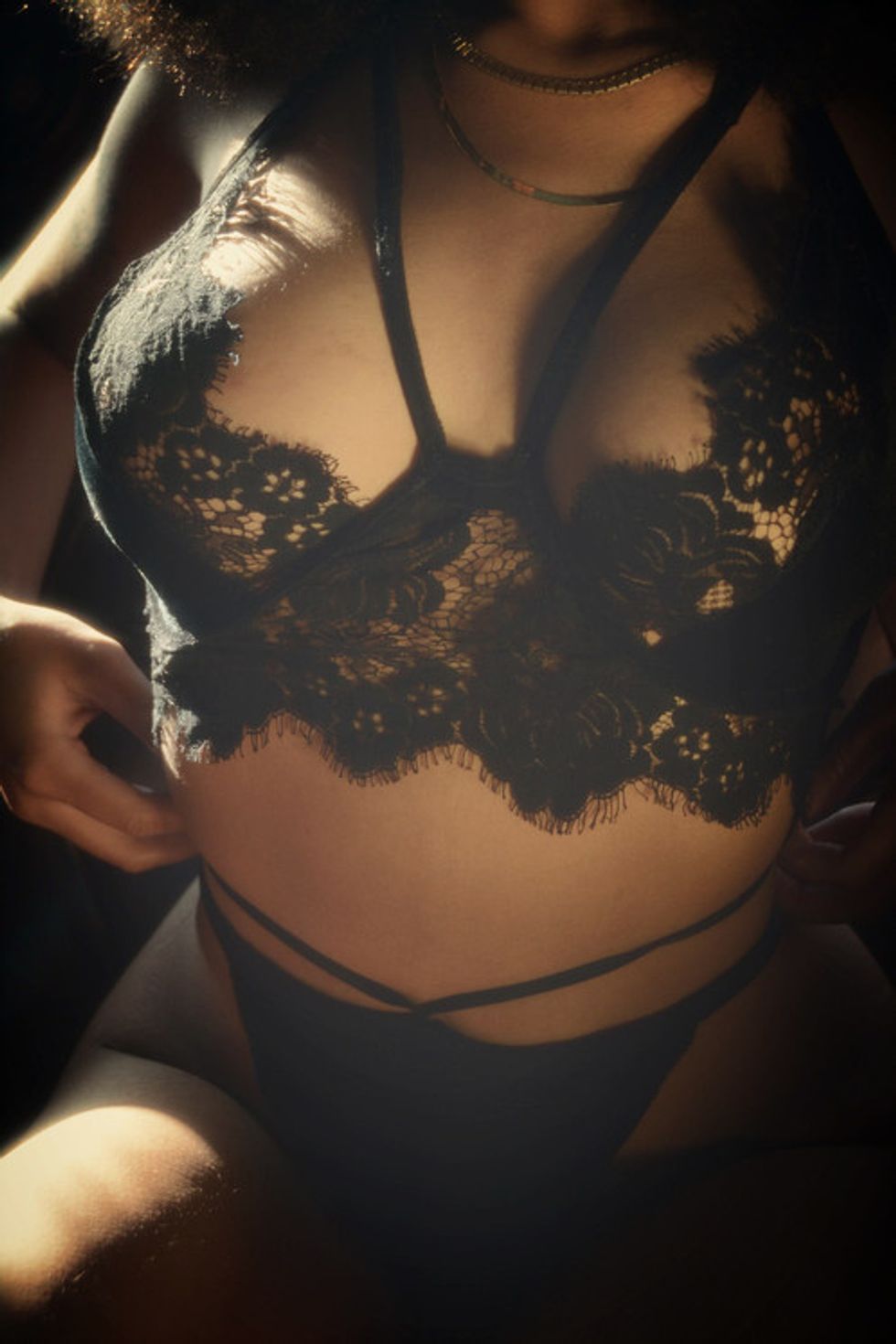 As You Are Intimates
Those girls are SIT-TING and mama is looking like a whole entrée.
Are you ready to feel sexy in one of these getups? Let us know which one was your favorite!
Featured image by SAVAGE X Fenty