To me, wearing a loosely draped dress comes with some great perks. One of them being when the wind blows in the right direction on a warm summer day, because it feels like an air conditioner is fanning the sweaty parts of your genitals, and that's very refreshing on days when the temperatures feel like hell.
---
This is what I thought of when I saw Jaden Smith wear a fringed top, moto jacket, and a dress for Louis Vuitton's Spring/Summer 2016 ad campaign on Instagram. Heck, I was excited for him for several reasons. One, because another black man has snagged a huge luxury campaign. Back in the day, this wouldn't have even been a possibility.
The other is the very blatant fact that he was defying gender norms. So can we at least be happy for the young brother?
Apparently, the answer is "not really," because the ad left some viewers confused. As one Bossip writer said,
It's cool to express yourself and whatnot, and having a Louis Vuitton contract is a big deal we suppose. But what exactly are you expressing when you don women's clothing?
The answer to this question is that Jaden is expressing his right to dress how he feels.
But what he's also expressing is his right to not be put in a box, and I think that maybe we should all take a page from Jaden Smith's book when it comes to staying true to ourselves. Most of us would explore different style and hair options if it wasn't for fear of judgement, so we do what's deemed normal by society versus self-expression.
It's not like Jaden hasn't addressed is choices in fashion either. He's said before that his attire expresses his feelings. In an interview with GQ, he revealed:
I'm just expressing how I feel inside, which is really no particular way because everyday it changes how I feel about the world and myself, but I like wearing super drapey things so I can feel as though I'm a super hero, but don't have to necessarily wear super hero costumes everyday.
He also told Billboard that he wasn't interested in "fitting the mold" when it comes to fashion, just because of his famous folks.
"People have ideals and they have a certain thing that they expect because of growing up in a certain society and I'm just trying to break those ideals." 
What's great is that some people are here for Jaden's new ad campaign.
her name is caitlyn jenner and jaden smith been breaking gender roles from time g. https://t.co/uBuQsIpdkJ

— baby bismuth (@baby bismuth)1451943964.0
Laverne Cox even threw in her two cents, and reposted the Jaden's new photo on Instagram, where she said:
"@christiaingrey is giving me full life in this new @louisvuitton women's ad campaign. #Genderfluidity #TransIsBeautiful #nonbinary #highfashion."
And of course Willow (who is a trendsetter of her own) came to her big bro's defense:
"Males and females are put into boxes of expectation when we are born. As we grow we start to realize the damages that those expectations cause to our spiritual and emotional understanding of ourselves and life. The more we start to realize that we are all the same and infinitely different at the same time, the more we begin to shed those expectations and live free to continue to uplift the essence of Earth.>"
Jaden's ad didn't come without its share of hate, and it's pretty vile and disgusting to post, so I won't go there. But I will say is this: Some kid who is reading this editorial, yet judging Jaden, probably aren't even aware that their daddy would roll up in the club like this back in the 80s when androgyny was the "in" thing.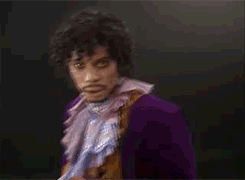 So if you're one of those people hating on Jaden's awesome choice for automatic air conditioning under his frock in a luxury advertising campaign, please stop. You really don't know what's hiding in the back of your dad's closet right now. Just saying.
The young Smith kid said it best during an interview with Gulf News Dubai:
"Nobody ever thinks, 'Yo who made all these rules? Who was here and made all these rules?' Because, I'm equally as smart as them, and I don't necessarily agree with all the rules that they established before I came into the picture! We think that these rules are done deal things that are set in stone... But you decide your own path, you decide your own rules"
Whose approval are we seeking anyway?