---
OK, so I have to be honest: When 'everybody' is talking about something or something's labeled 'buzzworthy', I typically stay away from it. I'm often a skeptic and rebel who prefers to let hype die down before I even consider paying anything any mind. (Some journalists and everyday citizens are cringing about this but, trust me, if you've ever worked in media and experienced pop-culture saturation, traffic chasing, and bad news burnout, you feel me.)
So when there's lots of talk about a new film or TV show streaming on the Web, my first reaction is a shrug. I've been mad at Netflix as of late anyway. I'm a consumer who can have an insatiable appetite for newness, and after I've spent just a week binge-watching all the shows I love (i.e. music and pop culture documentaries, true crime investigations, historical films, comedic and crime dramas, and Nollywood flicks), I tend to get bored.
I want to see something new, entertaining, intriguing, and intelligently executed almost daily, but streaming platforms simply don't work that way.
With Netflix, once you've picked three limited "preferences" you're stuck with the same titles for weeks on end, and they're recycled over and over. Let's just say I've been hungry for that new-new.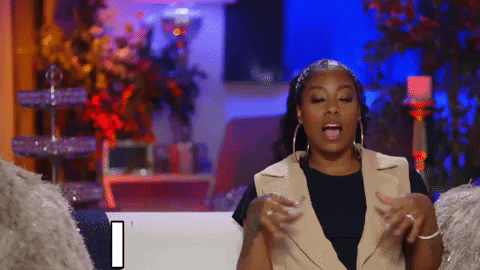 Image by Giphy
Toward the end of last year, I noticed that several of my media and fashion-industry peers were posting on social about a new documentary that celebrated black women entrepreneurs. They'd all been witnesses to the producer's latest venture via screening events and were able to enjoy the moment with her. (I actually felt a bit out of the loop and left out. See, that's what I get for being an introverted skeptic.)

The name of the person behind the film was not new to me. I'd been a fan of "In Her Shoes" blog and its founder, Renae Bluitt, for years and had met her in passing at several events in New York. I also worked for a publication that had featured her glow up, and I loved what she and her brand represented.
When Bluitt's documentary, She Did That., finally made it to Netflix this month, I was super-geeked to check it out and finally share in the moment as my peers had. The project went well beyond hype. It was something new, intriguing, and well, very intelligently executed.
Here are 3 good reasons you need to go ahead and log in to Netflix---or even renew a once-forgotten subscription---and add this to your starving watch list:
You'll Have No Choice BUT To Be Inspired To DO Something Great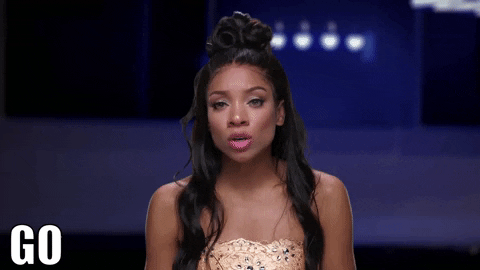 Image by Giphy
Bluitt's doc features phenomenal entrepreneurs I've always admired including Lisa Price, who sold her multi-million-dollar natural haircare brand, Carol's Daughter, to L'Oreal in a landmark deal, Luvvie Ajayi, who turned a layoff into an opportunity to became a best-selling author and sought-after speaker, and Tonya Rapley, founder of My Fab Finance who has helped thousands find freedom from debt and reach their money goals.
I loved that Bluitt's doc didn't sugarcoat things, wasn't some fairytale---or cautionary tale---about black women in business, and provided authentic insight from entrepreneurs who've actually seen scalable success and have receipts.
(Rapley in particular shared a very candid story about her own financial struggles and enlightened me on something I think many women overlook--financial abuse at the hands of a bae. I've followed her career as well and never heard this story so transparently before.) The keep-it-real conversations about starting from scratch should put a fire under anybody's butt to get out there and, well, do the damn thing---whatever that thing is.
You'll Actually See Black Women--And Their Men---Empowering Each Other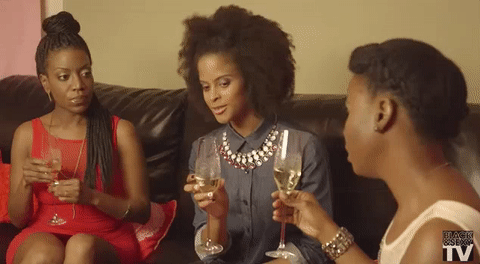 Image by Giphy
The film also featured everyday women who may not be in the forefront of news headlines but had great insights to contribute about the power of entrepreneurial sisterhood and female partnership. A major theme in the film was that black women indeed support one another, and that we're not all at one another's throats to get to the bag. It's the community of sisterly unity in the space that keeps many women motivated, supported and thriving, whether it's spiritual, financial or infrastructural. Also, the inclusion of men was refreshing. Unlike some female-focused or "feminist" docs I've seen, this one shed light on husbands and baes who were supportive and detailed how they played essential roles in the success of the women featured.
It's All the More Reason For Netflix to Celebrate the Black Female Experience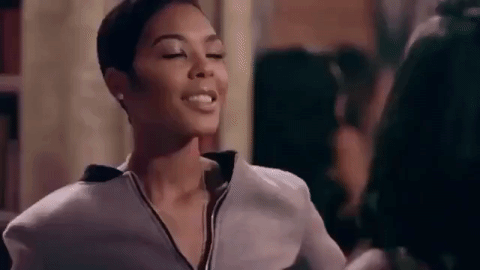 Image by Giphy
We all know how media works: What's popularly "liked" will be duplicated or offered more. For films, it's box-office numbers. For Web stories, it's pageviews and shares. In this case, what you view and like makes a world of difference in terms of what will be offered in the future. Netflix will "forgo or choose not to renew some titles that aren't watched enough relative to their cost." (It even mentions on its site that when you rate content, "you're helping us filter through the thousands of selections to get a better idea of what you'd like to watch." It also explains that its algorithm takes factors into consideration including "the combined ratings of all Netflix members who have similar tastes to you." The more we see diverse depictions of the female voice and experience, the better. We need more black women to be empowered to build foundations for the next generation, and other cultures and communities must take notice of our impact in order to invest and partner for enriching all communities.
Check out the trailer for She Did That., below and watch in full on Netflix. You can also follow In Her Shoes blog for more entrepreneurial and life inspiration.
Featured Image via In Her Shoes