Serena Williams just dropped her nighttime beauty routine and it's safe to say that she can add beauty maven to her long list of accolades. While most of her time is spent slaying tennis courts around the world, the rest is spent being fabulous AF alongside her husband and adorable daughter, Olympia.
---
In Harper's Bazaar's latest episode of Go To Bed With Me, Serena shared that one of the ways she gets the most out of her time off is bonding with her baby girl while doing their nighttime beauty routine. Featuring high-end and budget-friendly products alike, Serena gave us the tea on how she keeps her and baby Olympia's melanin poppin' both on and off the court.
After crunching the numbers on Serena's skin-clearing beauty routine, I realized that I'm not fit. Although I would love to invest in a $300 vitamin C eye serum, the way my bank account is set up, I'm going to have to give it a hard "nah". While we may not all be venture capitalist/world-class athletes/Forbes-list level millionaires (yet), Serena says the most important key to developing an effective skincare routine is finding what works best for you. She explained:

"It is so important to make your beauty routine your own and just own it."
Get a few steps ahead of the competition by creating your own version of Serena's 7-step skincare routine: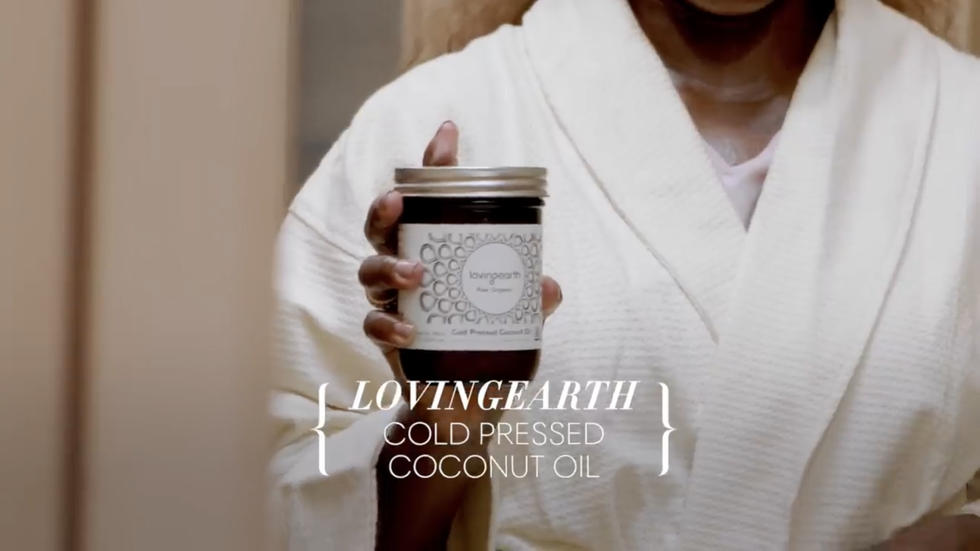 Harper's Bazaar/YouTube
According to Serena, there's nothing a lil' coconut oil can't fix, and when she says she uses it for everything, she means everything. Serena told Harper's Bazaar:
"The first step in my routine, when I'm taking off my makeup and coming undone, I actually do something completely different. I use coconut oil because it's amazing. I use it for everything you can think of. When I heard that oil washes were good, I'm like I've been doing that for years."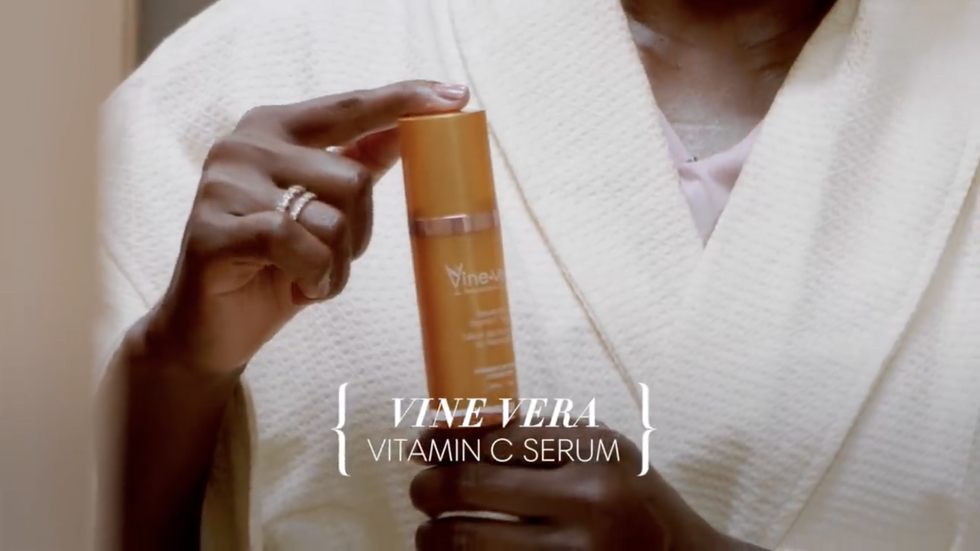 Harper's Bazaar/YouTube
Along with reducing the appearance of fine lines and wrinkles, vitamin C can help fight the effects of UV damage and can offer an anti-aging effect, and you better believe it's a part of Serena's skincare arsenal.
"I ran across this product from Vine and Vera on a babymoon in Mexico and became instantly obsessed with it. I just do a couple of dabs on my face and I always give Olympia some dabs."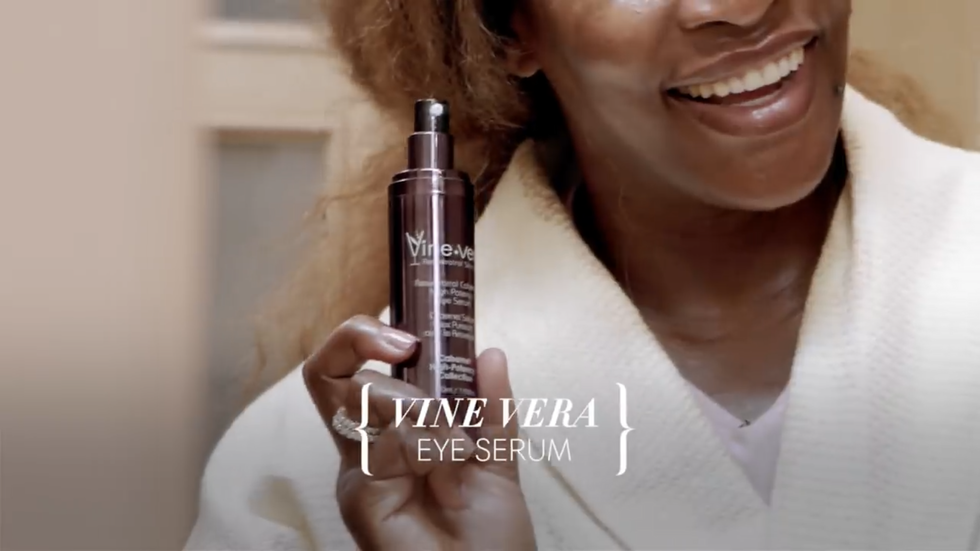 Harper's Bazaar/YouTube
Although Vine Vera may be on the pricier side, their reviews don't lie, sis. Serena says that her Vine Vera eye serum is one of the few products that she uses to get discoloration all the way together. The 37-year-old athlete admitted that like most women, she notices more hair above her lip and under her chin, so she also uses this serum on areas of the face that she hopes to lighten.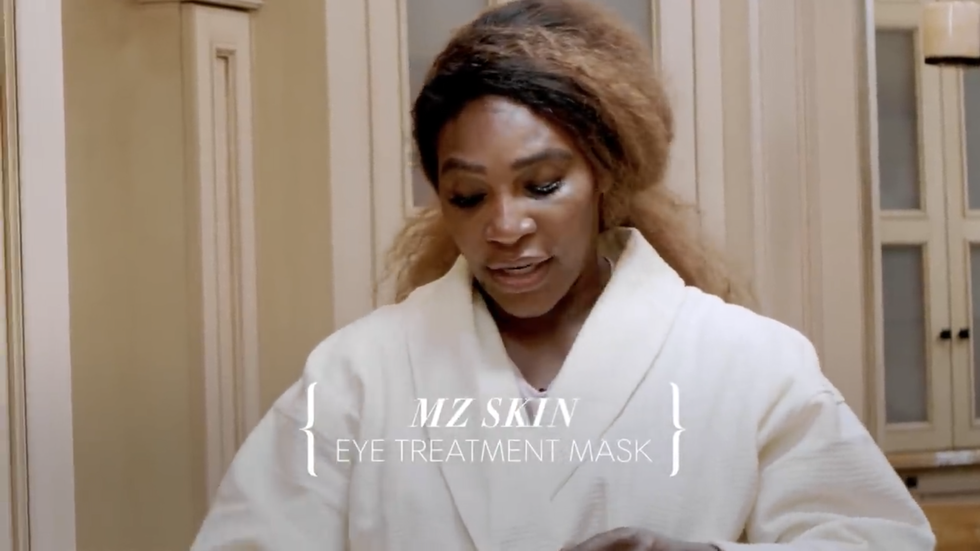 Harper's Bazaar/YouTube
If there's one thing this superstar athlete takes seriously, it's dark circles, and Serena explained that she found this effective midrange product by surprise:
"I thought it must be amazing if it's pink and gold [my favorite colors], and it actually is. I usually like to sit down in my room with Olympia and watch 'Finding Nemo' because she watches it like a million times."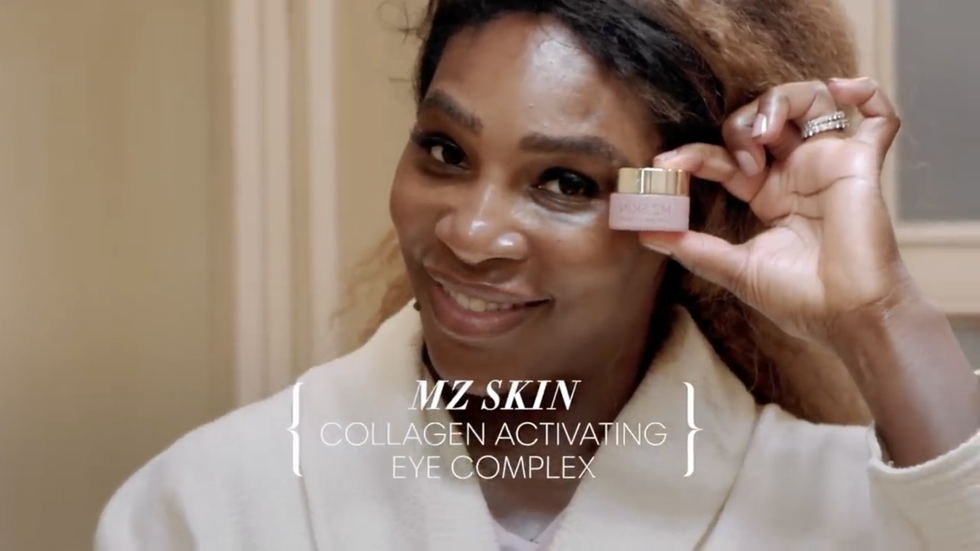 Harper's Bazaar/YouTube
Next, she uses this collagen eye complex to hydrate. Since Serena has combination/dry skin, she says that staying moisturized is key:
"Sometimes when I'm traveling, I'll put this on my whole face because I feel like whatever you're using under your eyes is super moisturizing and could work for the whole face."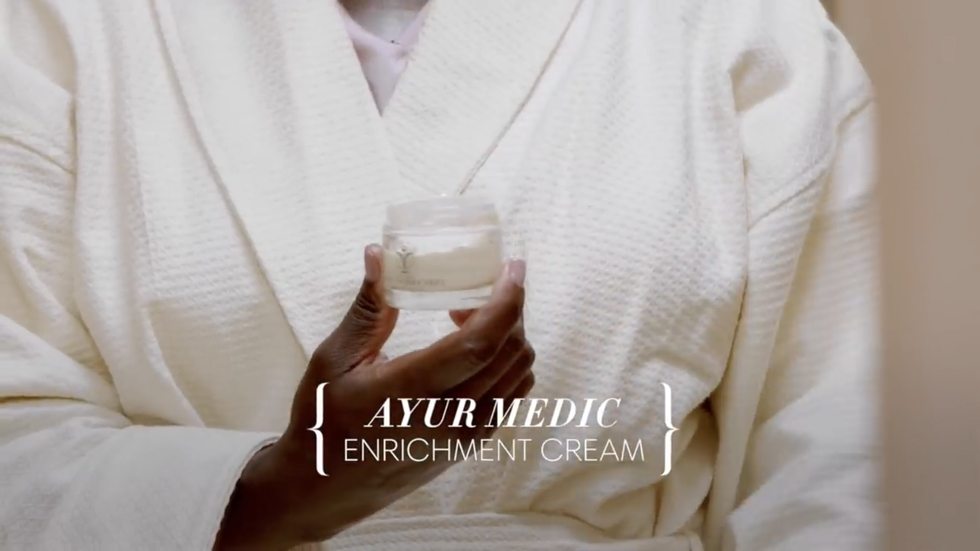 Harper's Bazaar/YouTube
For ample moisture, Serena applies Ayur Medic's Enrichment Cream all over her face and neck.
Last but not least, she seals off her hard work with a cult favorite brand of Rose water. Serena said that after being put on by a friend, she can't stay away from her Mario Badescu Facial Spray, and even uses it as a setting spray when she wears makeup.
Check out Serena's full routine below!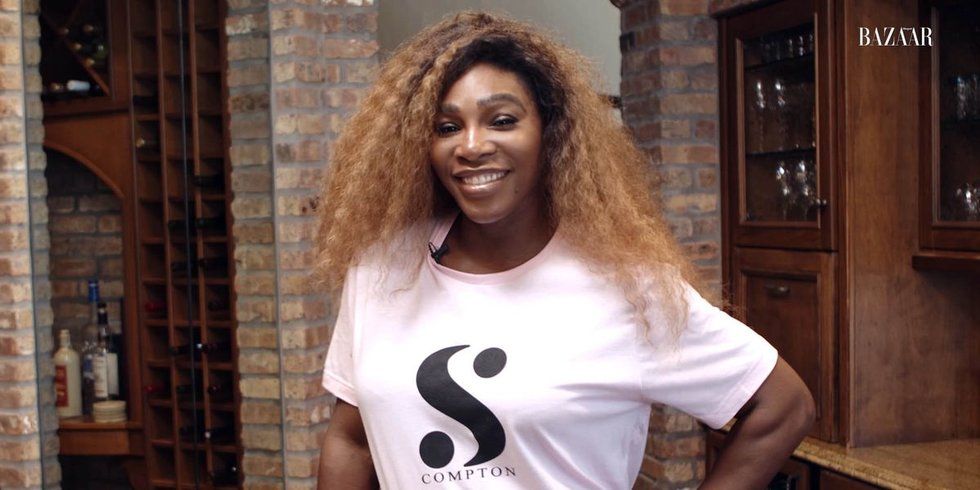 Watch Serena Williams Walk Through Her Nightly Skin Routinewww.harpersbazaar.com
Featured image by Jim Spellman/Getty Images