My daughter was no more than six months before friends and family began to ask about siblings.
In fact, it was the second most annoying question I was getting at the time besides, "So how does it feel to be a married woman?" I'm only ten months into motherhood, and couldn't imagine being pregnant or having a newborn all over again at this point. My husband and I have just gotten to the point where we are getting a full night's sleep on the regular and can tell the difference between a "hungry" cry and an "overtired" cry.
A friend of mine recently gave birth to her second boy, so I figured if anyone could give me insight on Parenthood: Part Two, it would be her. Her second pregnancy wasn't planned and she was at a point in her life where she was just starting to let go of mommy guilt for going out of town with the girls for a week or going to happy hour. Her eight-year-old son was too busy with his own friends.
When she found out she was expecting last summer, she had a bit of anxiety as she confided in me, "What am I supposed to do with a newborn? I haven't had a baby in almost a decade. I'm not hip to this new school parenting with formula makers and jogging strollers!"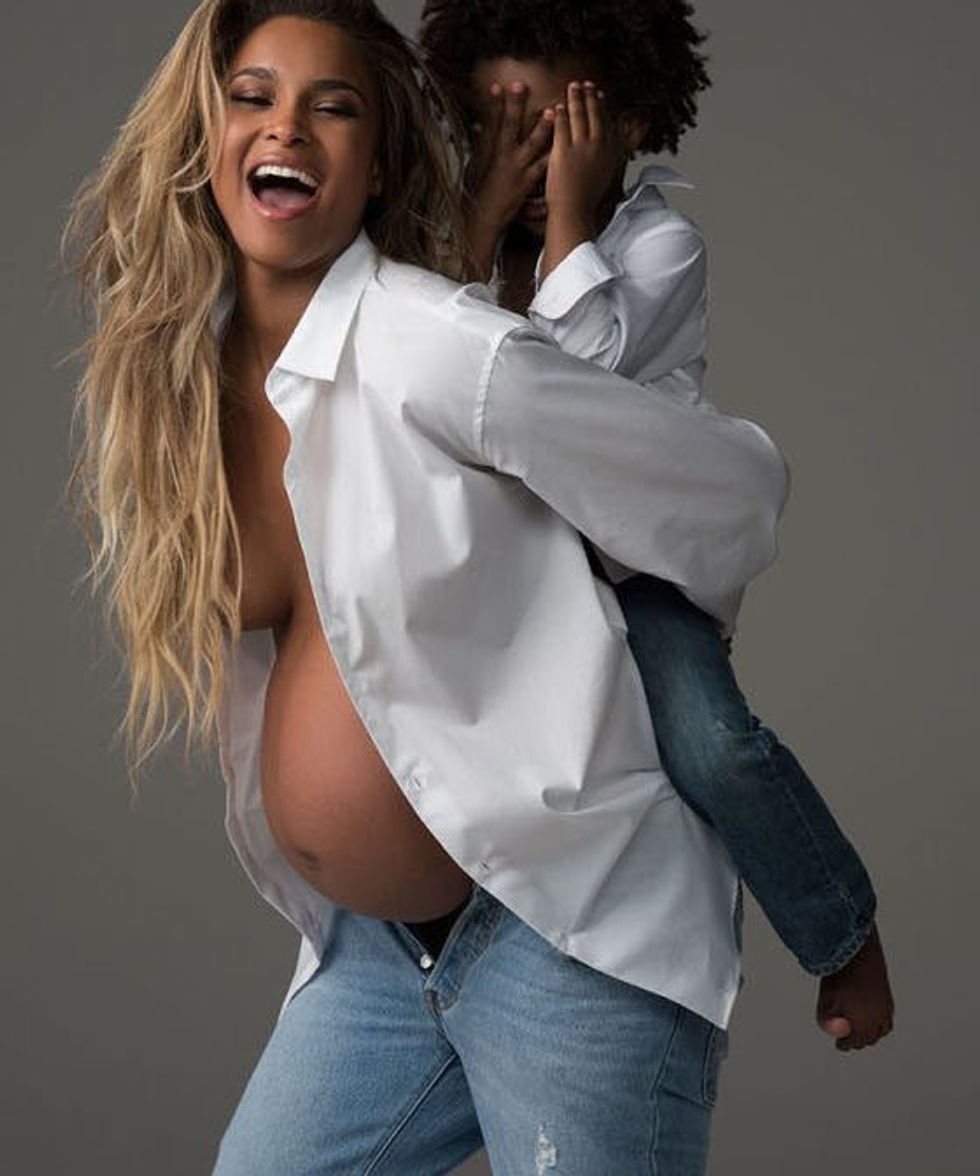 I still think I'm too fresh in this parenting game to be catching baby fever any time soon, but there are mothers out there inspiring me.
Ciara who is due any day now recently expressed just how much she and her son, Baby
Future, are looking forward to the newest addition to their family:
"[Baby Future] will randomly pull my shirt up and be like, 'I want to see the baby'. 'Hello, baby. How you doing, baby? I love you, baby. Okay, talk to you later, baby. Bye, bye.' Then he'll kiss me on my belly and put my shirt back down."
How adorable is he?!
Hitting a recent career high as a co-host on The Real, I naturally assumed Tamera Mowry-Housley would have decided to wait much longer before giving her firstborn son Aden a sibling, however, the mother of two has always been adamant about keeping family first and it looks as though she's balancing work, husband, Aden, and little Ariah Taleah very beautifully.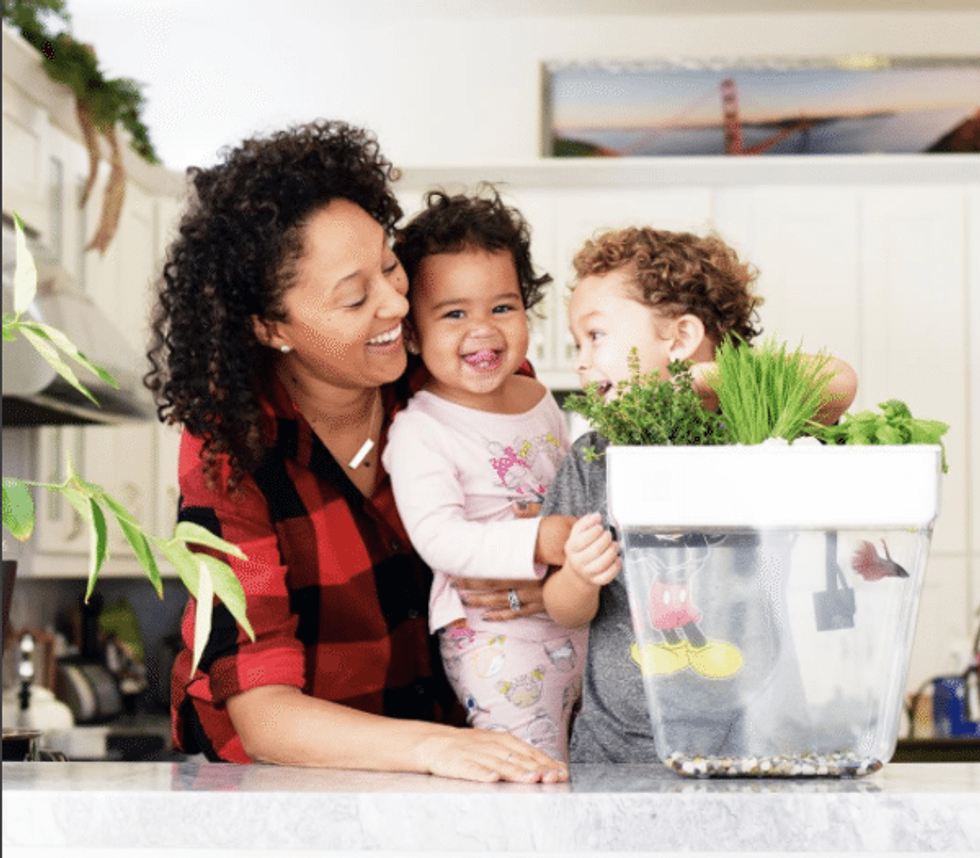 Steph Curry's wife Ayesha also gave birth to her second child, just a week shy of Riley Curry's third birthday, which made me wonder if it's a lot easier to raise kids closer in age, than it is having them further apart.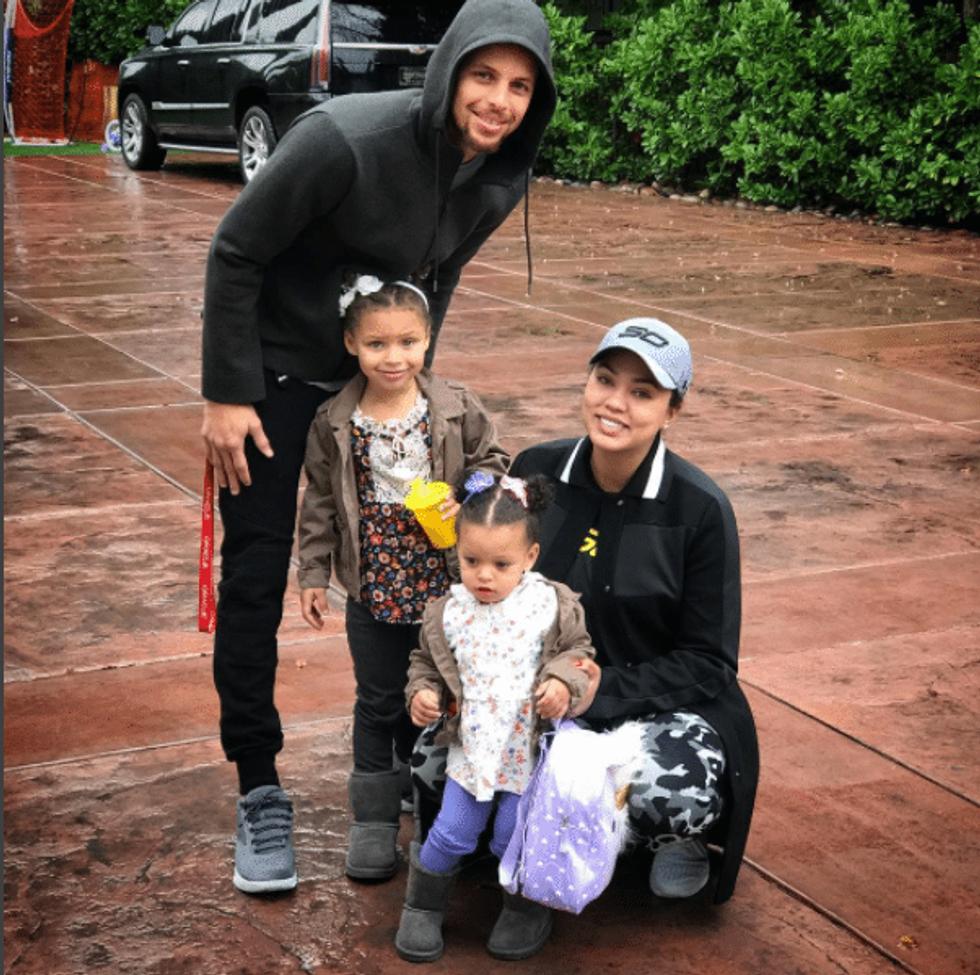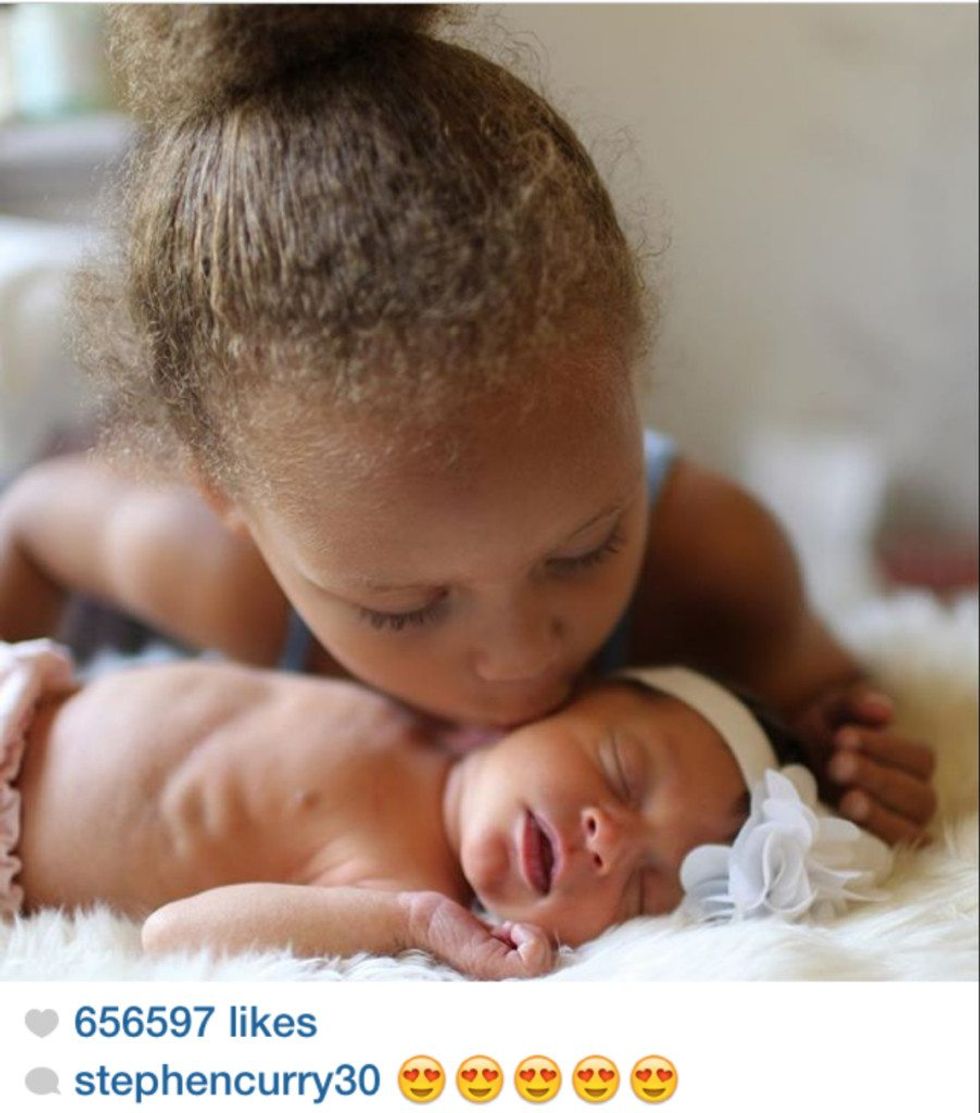 And of course, recently Beyonce announced her second pregnancy and that she would be welcoming twins. Five-year-old Blue Ivy will have two new siblings in just a few short months.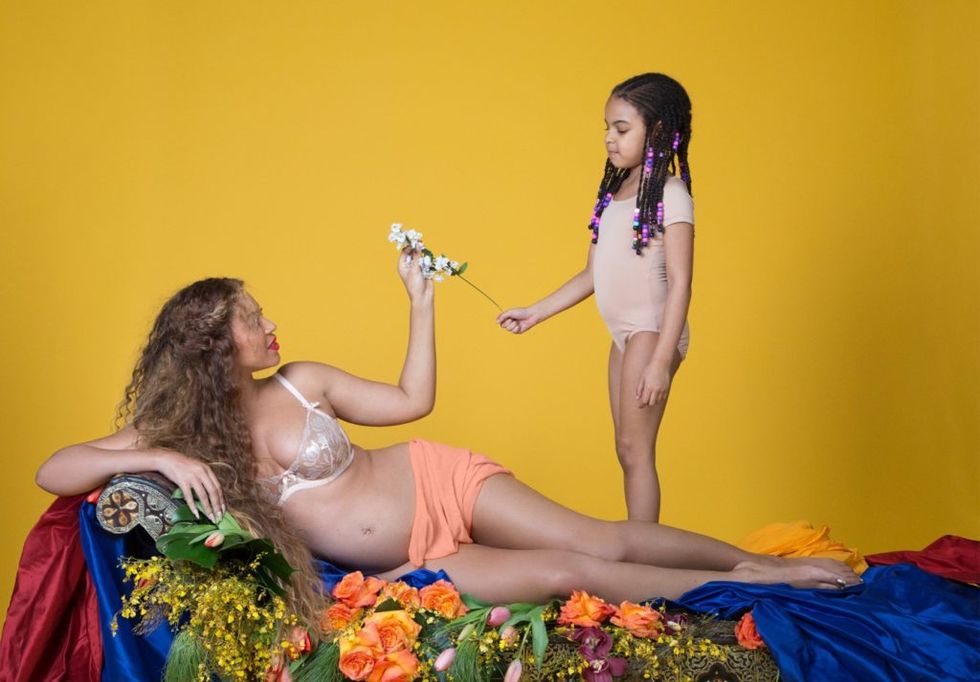 There's a lot to factor into the decision to have a second pregnancy. How many times are you willing to try for a boy/girl? I know plenty of people who have ended up with a mini football team hoping they would get to shop at least once for bows instead of bow ties.
Age is also a big factor when it comes to fertility.
I had a pretty uncomplicated pregnancy at 29, but every pregnancy is different, and if I wait too long to give my daughter a sibling, it may not go as smoothly the second time around.
Career plays a huge part too.
Last year, Marisa Mayer, CEO of Yahoo!, experienced a huge backlash when she announced she wouldn't be taking a long leave for her pregnancy. It's a decision many working moms have to carefully consider. Pregnancies and promotions don't always go hand-in-hand.
[Tweet "What I am looking forward to when I decide to have another child is the confidence of knowing I survived my first one."]
When I was pregnant with my daughter, I worried about everything from eating lunchmeat to taking asthma meds. The second time around, I'll know the odds are slim that my baby will be born with 11 toes from eating some turkey pastrami. What I think I will miss is the excitement of it all. Every baby is special, but most of the second time mamas I talked to mentioned that after having their first baby, they weren't as eager about baby showers or decorating the nursery. Oh, and the gender reveal party? Just don't. Get pink or blue invitations for the actual shower or get comfortable with the color yellow.
So what else changes with baby number two? Tamera's friends and family seemed equally excited about baby Ariah as they did Aden, at least according to social media. But a few of my real life friends didn't have quite the same experience.
Here are a some responses from a few mothers-of-two about what changed the second time around:
"People said 'Congratulations' differently the second time around. With my first son they sounded excited, with this one they were just kind of like 'Ohhhh…again?" K.B.

---

 

"Not as much help from family this time, but more presents." L.W.

---

 

"Two words for pregnancy number two: Lazy and frustrated. I didn't do a baby book or take birthing classes. When you have kids closer together, especially if they're the same gender, you kind of feel like, 'Been there, done that.'" K.L.

---

 

"I felt like this time the baby was going to drop out of me (the uterus is wearing down). I had more responsibilities this time like working and living on my own." Anonymous

---

 

"I thought by spacing them out, I'd have more help, but I'm quickly learning that isn't guaranteed. The older kid whines about helping and now I feel like I just have two babies." L.W.

---

 

"Those cute maternity pictures I almost risked breaking my water in the middle of a forest to get? A complete waste. Nothing your iPhone and some Instagram filters can't accomplish." E.M.

---

 

"For my first pregnancy, I went completely Pinterest on a nursery the baby never slept in. I realized all of the cute clothes I bought, custom-made birthday party cakes, and even expensive toys just made me feel better as a mom. The baby was just happy to have a bottle and me doing raspberries on her stomach. I'm still getting my Pinterest on for my second pregnancy, but I realize, all that matters is that I'm a good mom. Love is really all babies need...and the paci. Get plenty of those things." N.W.
How did things change for you with baby number two?