SPOILER ALERT: If you have not watched the fourth season of Orange Is The New Black, then please look away now.
---
The new full trailer for season 5 of OITNB was just released and if you've binged watched every season like I have then you might feel bittersweet watching the new full season 5 trailer. If you recall, last season OINTB actress Samira Wiley's character had a shocking twist that left us all laid out and crying. For season 5, the show picks up where we left off with a riot.
Before we get to the trailer, let's recap what happened with Samira last season.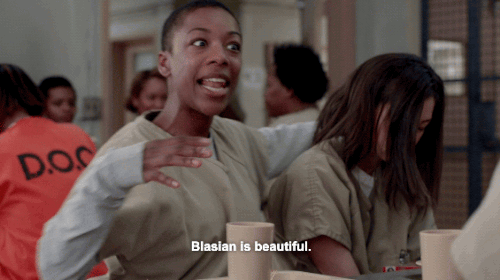 Samira, who portrays Poussey Washington - a queer girl who is looking forward to building a life with her incarcerated partner Brook Soso (Kimiko Glenn) - remained hopeful throughout the season.
We also saw how she mustered the courage to ask her favorite famous television chef, Judy King (Blair Brown), who was incarcerated with her as well, for a job after she left prison.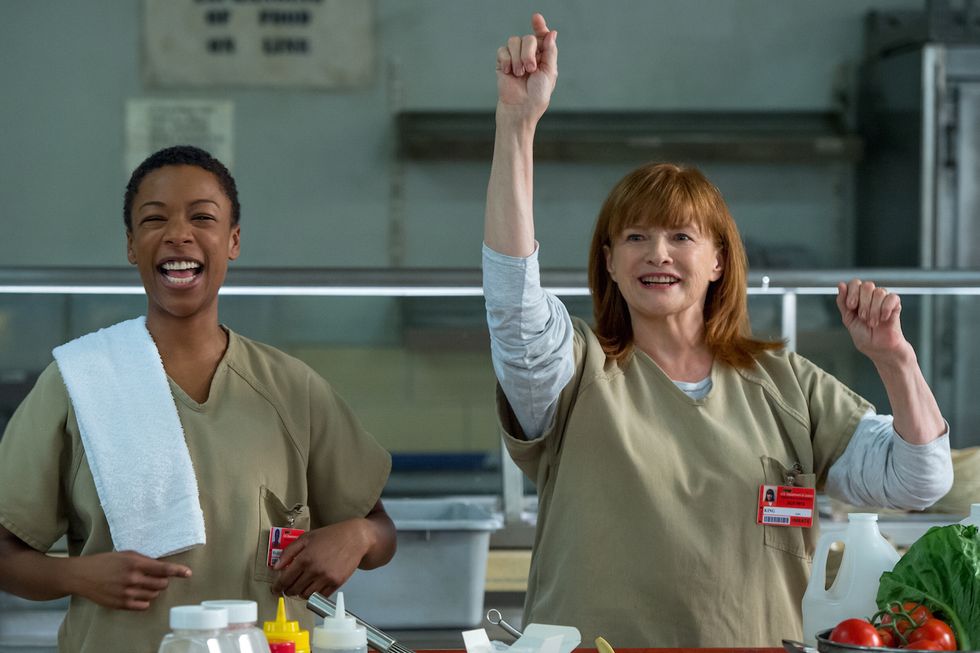 Poussey (Samira Wiley) and Judy King (Blair Brown). Image Source: Wet Paint
Unfortunately, all of Poussey's plans came to an end when she died in the commotion of a prison protest gone wrong, which was met with mixed reactions from audiences.
Yes, most people are really upset that Samira's character died, and to be honest, she feels the same.
The actress shared her sentiments on her character's death with E! News, and she is okay with how audiences received Poussey's final scene. This is what Samira had to say about her character's death:
*Warning: You're going to need tissues.
ON TALKING WITH THE SHOW'S CREATOR ABOUT POUSSEY'S UNTIMELY FATE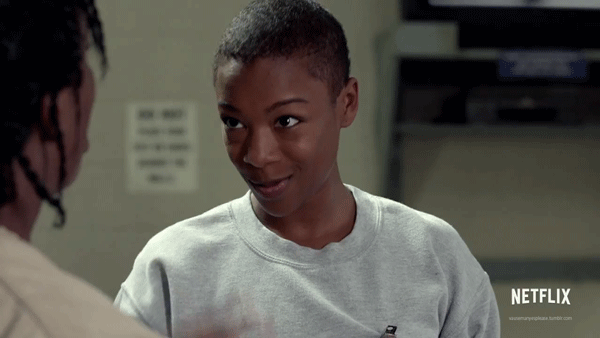 "Actually, we had a conversation about like that. They felt like they couldn't really tell the story with a character that didn't have such a strong moral compass, like Poussey did, and such a bright future ahead of her. You could imagine Poussey's life outside prison, you could imagine her succeeding and to have that cut short, it wouldn't have the same impact if there was a character whose future wasn't as bright as Poussey's. They wanted it to hurt. And it hurt. [Laughs.]"
ON HER LAST DAY FILMING AS POUSSEY
"Oh gosh, oh man. It was—my last actual day on set, I must say, wasn't as emotional as my last day on—because my last day on set was away from the actual prison set with my backstory. We were out somewhere else. It didn't necessarily feel like it was my last day on Orange. I remember the last day I did on episode 12, though, was my last day on the prison set and that, that really felt like there was some finality afterward. I remember taking some things, they let me take some things from set like my costume. Oh god, I'm going to cry right now thinking about it. It was pretty emotional having that day."
ON THE EMOTIONS OF HER FINAL SCENE AND CHEMISTRY WITH DANIELLE BROOKS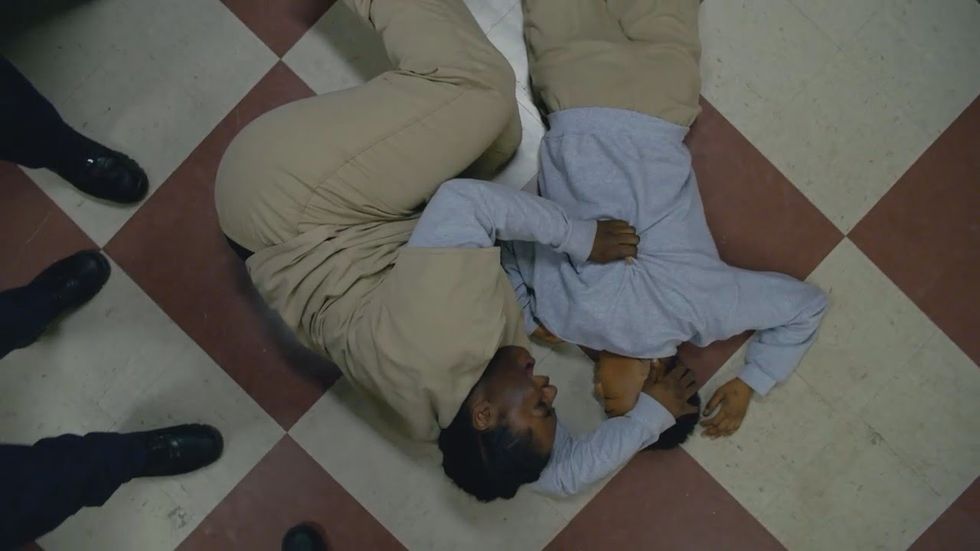 "Danielle [Brooks] is such an amazing actress and I think there are so many parallels in that scene of our journey together and our life. When I first told her about it, she was shocked and we cried together first before we did the scene, we cried together afterwards, and we cried through it. I haven't really experienced anything like the chemistry Danielle and I have on screen and the journey we've been able to take together. It's something really, really special."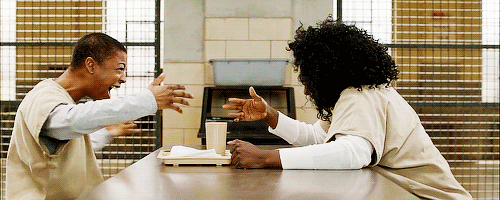 [Tweet ""I haven't really experienced anything like the chemistry Danielle and I have on screen and the journey we've been able to take together." - @samirawiley"]
ON THE MIXED REACTIONS TO POUSSEY'S DEATH
"Well, No. 1 I think it says that people are often unaware of what's going on right under their noses. They're so upset, which is great. People are so upset, but at the end of the day it is a TV show. It's fiction, but we are trying our best to reflect what happens in the world every day and the fact that people are up in arms is great. I hope it can translate to them being up in arms about what's going on in the real world."
Rest in peace, young one.
Head over to E! News to read how hard it was for her to keep this secrets from her friends. Then watch the new season 5 trailer below!
Did you watch Season 4 of OINTB? Are you excited about season 5? Let us know your thoughts.