It wasn't too long ago when I was writing about the #RelationshipGoals of singer Jordin Sparks and rapper boyfriend Sage The Gemini.
---
Sage stood apart from other celebs (specifically rappers) who are often top secret when it comes to the fact that they are in committed relationships or married. Some may say it's to keep their personal lives private and free from drama, but Jordin and Sage struck a balance by sharing their affection for each other with fans without disrespecting one another by blowing up our timelines with blunt details about what goes down behind closed doors. I loved the occasional pics they'd drop of them just being a regular couple whether they were sneaking a kiss on an elevator or snuggling up in Coach on a red eye flight. Most importantly, Sage showed us that when a man loves a woman, he wants the whole world to know.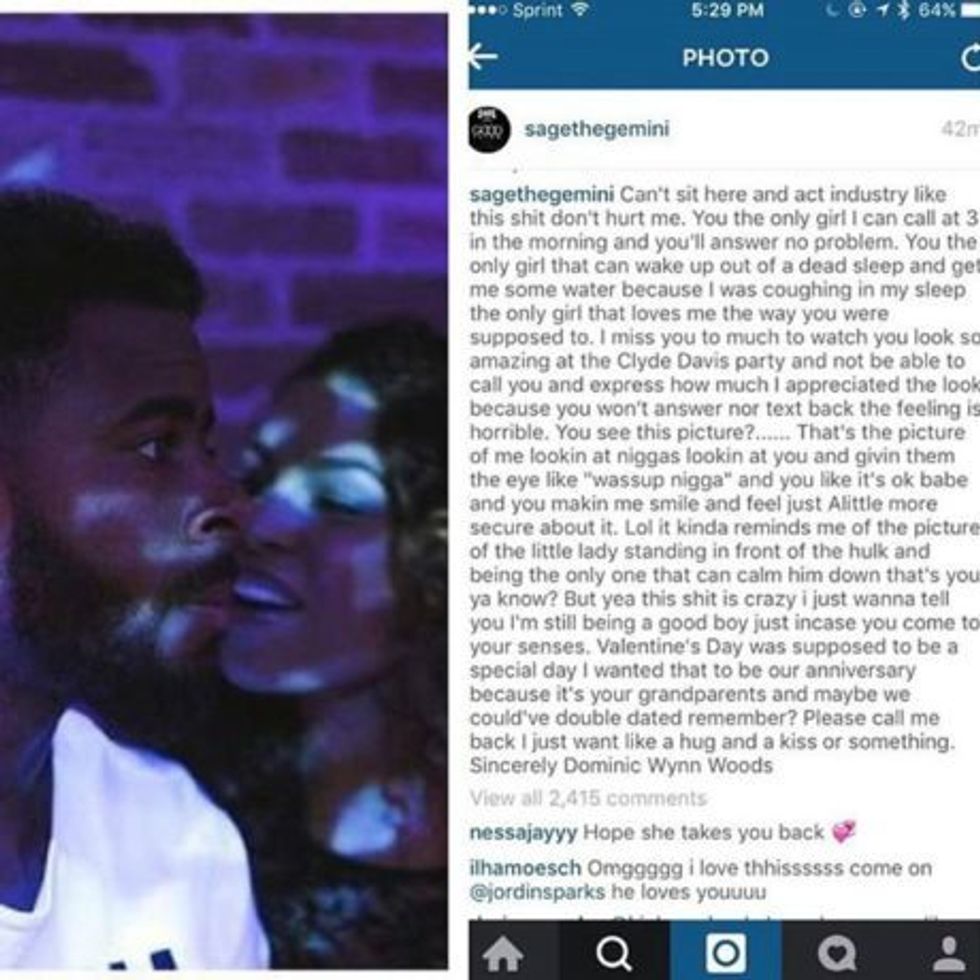 So of course it hurt my heart when the rumor mill began to buzz a few weeks ago after the "Battlefield" singer removed pics from her Instagram of the couple which is basically the universal symbol for letting everyone know there's trouble in paradise. Further confirming the suspicions, Sage has been going in on his own Instagram over the past few days with declarations of devotion and literally "beggin' and pleadin'" to get his baby back:
"Can't sit here and act industry like this s–t don't hurt me."

"You the only girl I can call at 3 in the morning and you'll answer no problem. You the only girl that can wake up out of a dead sleep and get me some water because I was coughing in my sleep the only girl that loves me the way you were supposed to. I miss you [too] much to watch you look so amazing at the [Clive] Davis party and not be able to call you and express how much I appreciated the look because you won't answer nor text back. The feeling is horrible.
He ended the open letter with:
I just wanna tell you I'm still being a good boy just in case you come to your senses. Valentine's Day was supposed to be a special day. I wanted that to be our anniversary because it's your grandparents and maybe we could've double dated remember? Please call me back. I just want like a hug and a kiss or something.
I really wanted these two to make it, I'd by lying if said witnessing this man unraveling isn't hitting me right in the feels. It's humbling see a man put himself out there so publicly and being honest about his pain. Especially in a Petty Pendergrass kind of world where rappers can't wait to take to social media to remind everyone they're not hurting after a break up, because if they were they wouldn't be having this random in the club half naked in their bed for the world to see. Or let's not forget the rappers who use every opportunity to slander their ex's stripper pasts even though the breakup happened over 5 years ago. When it comes to the clichéd ideas of how men handle heartbreak I've talked about in the past, Sage is clearly the exception.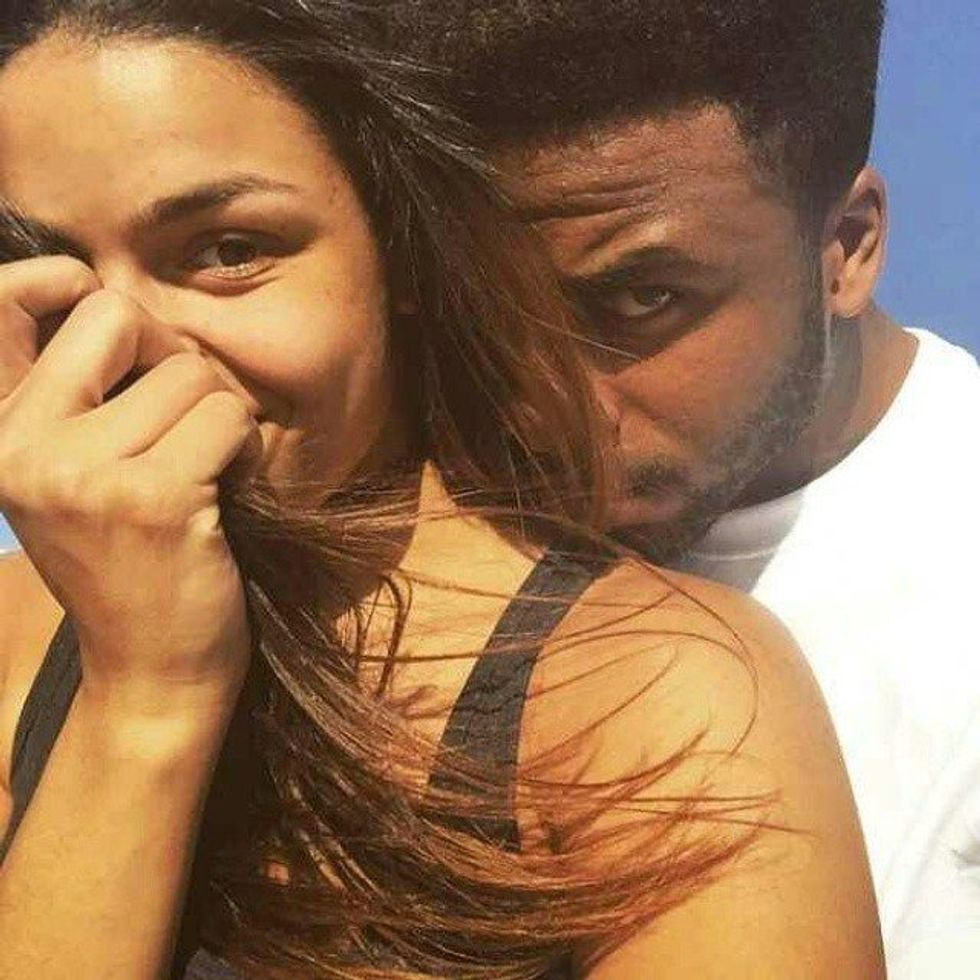 Jordin has yet to respond to her ex-boyfriend's pleas, and no clear reason has been established as to the reason behind the breakup after dating for 10 months:
Sage first hinted at some issues in December 2015 Instagram post which read:
"Mentally and physically I am weak."

"My imagination is a horrible place that I battle with in my relationship (being jealous) etc. I say to myself maybe I should work out till I push evil thoughts out of me and ask God to shine light in the dark."
It seems as if Sage is hinting at jealousy and possibly a bad temper on his part playing a part in the split:
"That's the picture of me lookin at n-ggas lookin at you and givin them the eye like 'wassup n-gga' and you like it's ok babe and you makin me smile and feel just A little more secure about it. Lol it kinda reminds me of the picture of the little lady standing in front of the hulk and being the only one that can calm him down that's you ya know?"
If anything is clear, it's that Jordin Sparks' silent treatment game is strong as Sage expresses that she has yet to return any of his calls or texts.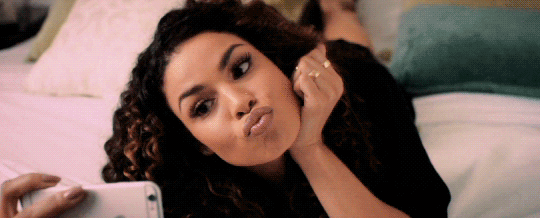 It's bittersweet since I recently caught an episode of the OWN show It's Not You, It's Men in which she referred to Sage as her "bae" and positively glowed when opening up about her opinions on sex, love and literally keeping the "spark" alive in relationships while also revealing that she's no longer a virgin.
Without any further details I can't even begin to try and plead Sage's case because, who knows? This break might just be for the best. Jordin has been through a lot after a bitter break-up with Jason Derulo not too long ago. I must admit though, I have a certain weakness for man who wears his heart on his sleeve and is willing to fight so publicly and poetically for what he wants. I once discovered an ex-boyfriend was cheating via a sex tape he made with co-ed that he had the nerve to leave just lying around his apartment thinking that the label "Anime" would throw me off.  I got roses, I got gifts, but the one thing I never got was detailed explanation of the errors of his ways. Maybe, I'm a hopeless romantic, but to me, that means something.
[Tweet "I have a certain weakness for men who wear their heart on their sleeves and are willing to fight for what they want"]
While most fans have been supportive in the "Bachelor Party" rapper's public fight to get his girl back, his latest Instagram love letter which has received over 10,000 likes also received its fair share of criticism with others labeling him as "thirsty" or "soft". Which makes wonder:
Have we become so desensitized to intimacy that we label anything that doesn't have the slightest tone of disrespect as weakness?
If getting in your feelings on the 'Gram doesn't take a certain level of courage in a "fighting in the comments section" kind of world, I don't know what does.
It appears that Sage does what he does best and put his feelings on wax, dropping the song "I'll Keep Loving You" on SoundCloud last night in which he doesn't mention Sparks by name, but c'mon, we all know what's up. Hang in there, Sage. Like the saying goes: "What is meant to be, will be."
Right now, Jordin is giving him a taste of Usher's 'Burn.'
Take a listen to Sage beg Jordin for one more chance below: