This week, the Winter Olympics will kick off in Pyeongchang County, South Korea.
---
It is an incredibly inspiring time as we watch teams fight for the chance to take home the medals for athletic excellence. This year is especially interesting because of the increase in women athletes. As the official Olympics website states, "the number of women athletes at the Olympic Games is approaching 50%."
I remember watching the Olympics as a young girl and counting the number of athletes that looked like me – donning brown skin and kinky hair. I can only imagine that back then, black women in the Winter Olympics were even more scarce. At that age, I had no idea what representation meant and how important it was for my growth and self-empowerment.
The women who are participating in the Winter Olympics this year show that there is much-needed change underway in terms of diversity in the Winter Olympics. From bobsledding to speed skating, there is a magical amount of black women repping for the states and I could not be more ecstatic. In the words of Bishop Issa Rae, "I'm rooting for everybody black!"
Take a look at this list of melanin beings that deserve your support during the XXIII Olympic Winter Games.
​Seun Adigun, Ngozi Onwumere and Akuoma Omeoga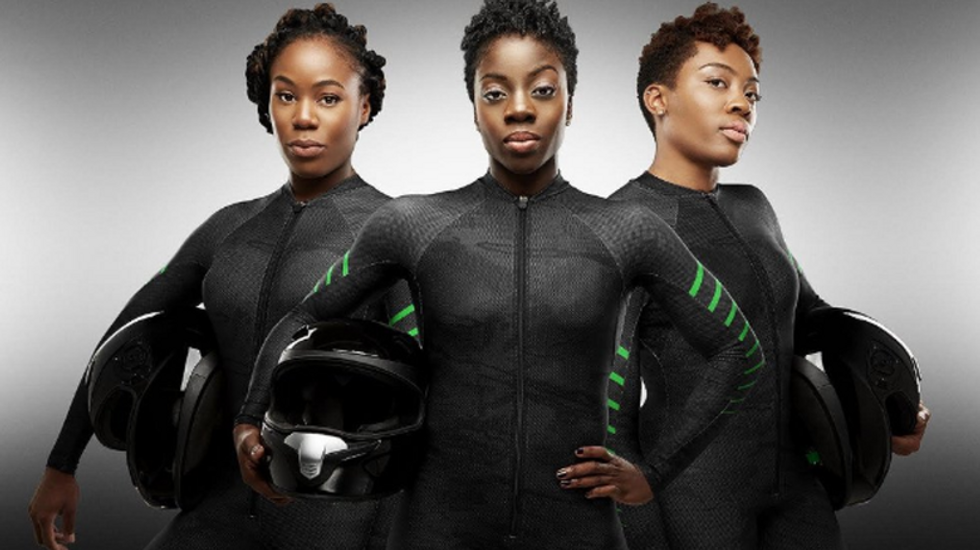 Obi Grant/GoFundMe
The Nigerian Bobsled Team

These beautiful ladies are the first ever African bobsled team, which means they have already made history. Adigun was determined to make it to the Olympics this year so she handmade a wooden sled, started a GoFundMe in 2016, and sacrificed her entire savings. Their hard work has already opened doors for them with sponsorships with Beats by Dre, Visa, and Under Armour.
​Simidele Adeagbo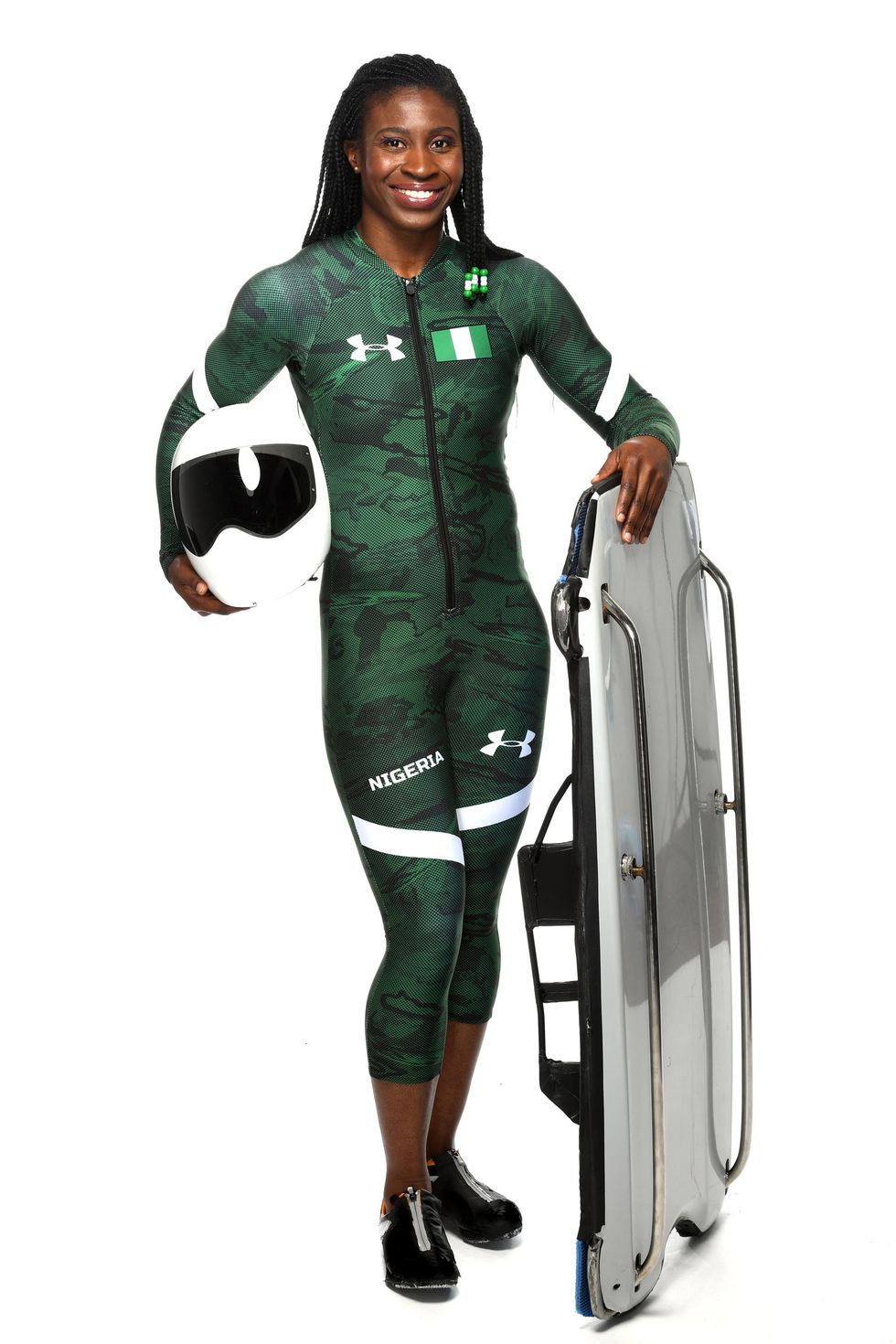 Women's Skeleton

Adeagbo will be the first Black female athlete to compete in the Skeleton in the Winter Olympics. Skeleton is a winter sport featured in the Winter Olympics where the competitor rides head-first on a flat sled. She was introduced to the sport in September of 2017 and she is already a beast. This black goddess is no stranger to winning with her history as a four-time NCAA All-American and triple jump school record holder at the University of Kentucky.
​Erin Jackson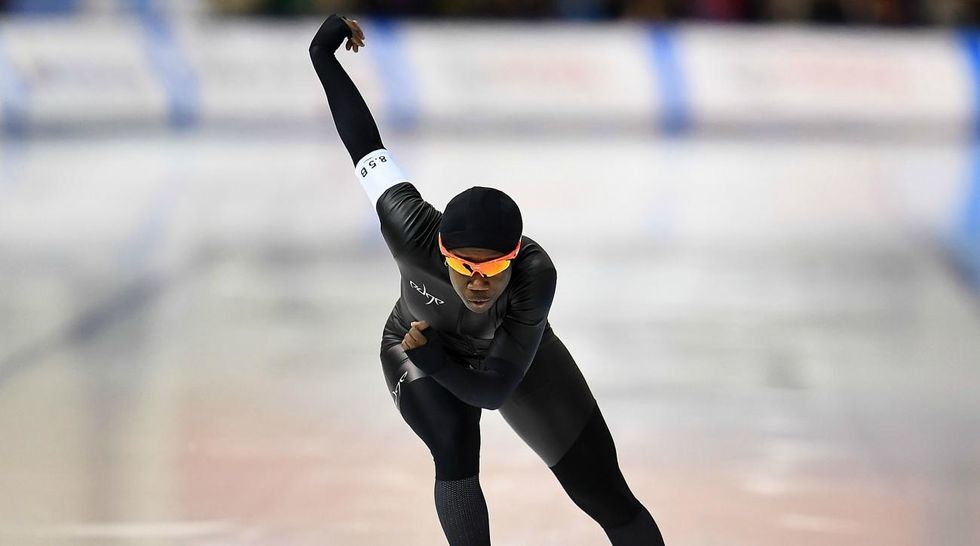 Getty
Long-track Speed Skater

Just last week, Jackson became the first black woman to qualify for the U.S. Olympic long-track speedskating team. The fact that she has been a speed skater for four months is mind blowing. Her hidden talent began with an invite to a speed skating training camp. "People gravitate toward people who look like them, and I guess there aren't a lot of people who look like me in this sport. So now when others see me they might think, 'Oh, I can do this too.' I'm definitely embracing it," Jackson said to NBC Olympic Research.
​Maame Biney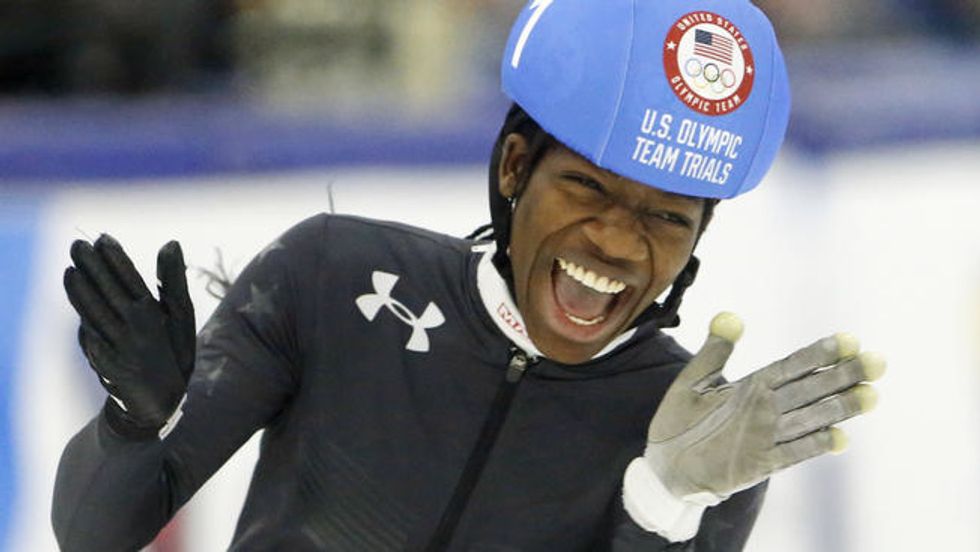 Getty
Short-track Speed Skater

This 18-year-old heroine is determined to win the gold medal and she is the United States' best hope in the 500 meter race. Even as a youngin, her coach, Anthony Barthell, deemed her a "powerful little girl" because of her unmeasurable natural talent. Her teammates love her beautiful smile and positivity because it can be seen beaming across the ice. Biney's biggest fan has to be her single father, Kwek; he could not be more proud of his baby girl breaking records and making a name for herself. She is officially the first African-American woman to qualify for a U.S. speedskating Olympic team.
​Elana Meyers Taylor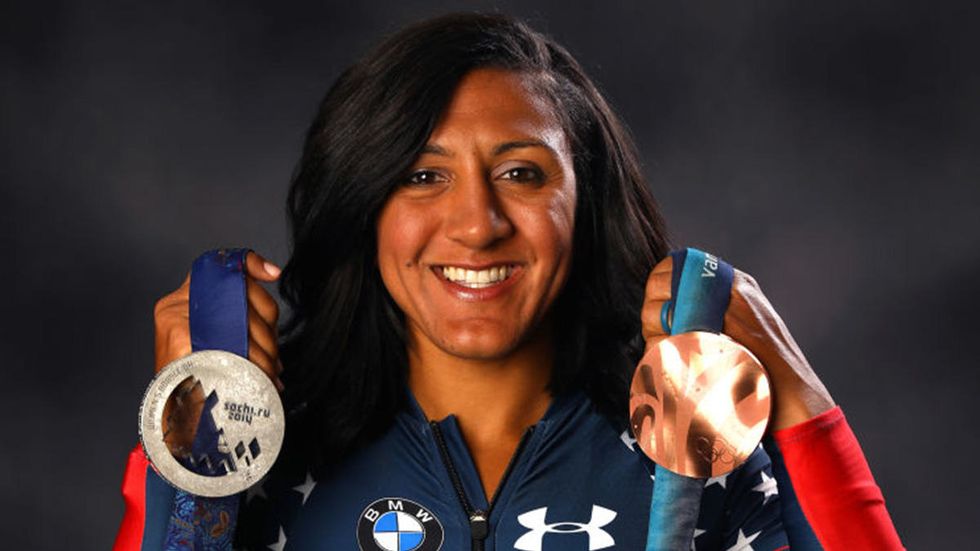 Getty
Bobsledder

Talk about an all-around athlete, Taylor was offered college scholarships for basketball, track and field, softball and soccer. Now she is headed to the 2018 Pyeongchang Games with her heart set on the gold. In 2014, she won the silver medal and won the bronze medal in 2010. Fun fact: Elana has vowed to donate her brain to the Concussion Legacy Foundation, which studies brain trauma in athletes. To her knowledge, she has had four concussions. What a way to evoke change!
​Aja Evans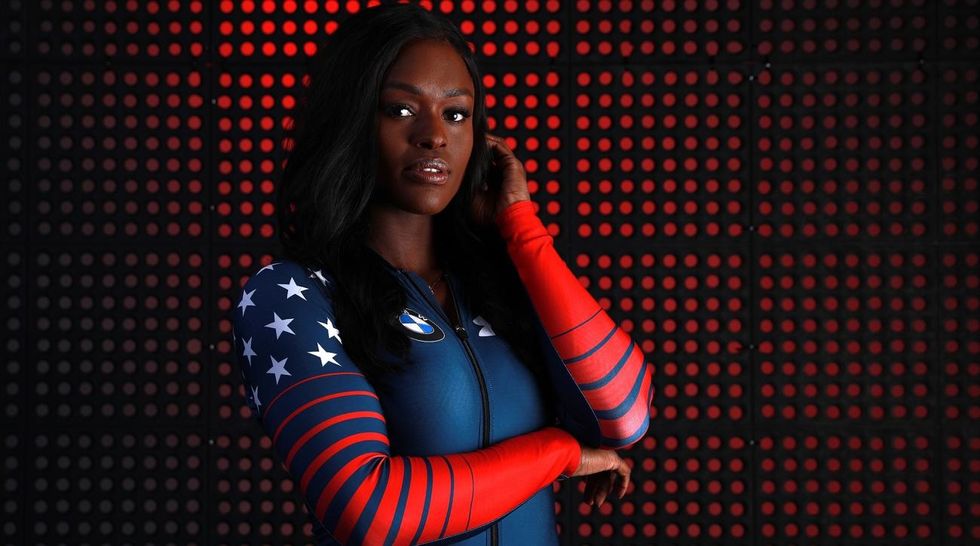 Getty
Bobsledder

The Chicago native is adamant about galvanizing the black community in her hometown to get involved in bobsledding. She also has a bomb beauty routine. She told
Fashionista
, "Being an Olympic winter athlete, keeping my skin hydrated and moisturized is very important. After a cold day outside training or competing, all I want to do is shower and use the Olay Cleansing Infusion Body Wash — it's amazing. [Evans is a spokesperson for the brand.] My skin-care routine has evolved because I want to take better care of my skin. Above all, she is most proud of the bronze medal she won during the 2014 Winter Olympic Games.
​Lauren Gibbs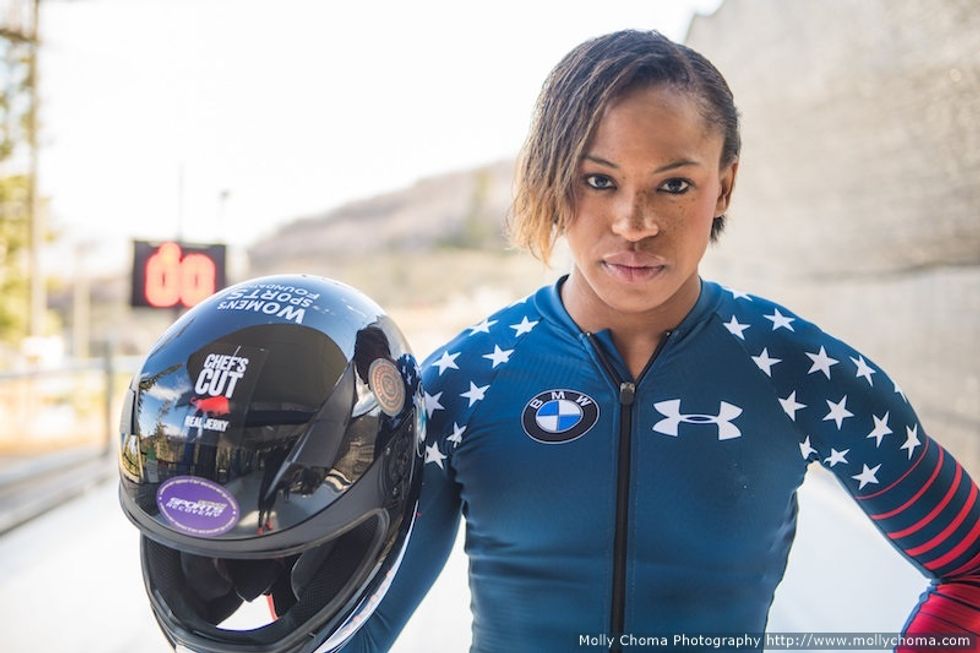 Bobsledder

Gibbs is pairing with Elana Meyers Taylor to make their Olympic debut as a team this year. Gibbs will be the brakeman while Taylor pilots the sled. Most people don't know that the olympian has an MBA from Pepperdine University. She opted for chasing a bobsled over working in a corporate office. During an interview with
LA Times
she said, "I had a corporate job and wore a suit to work every day, and I just kind of felt like I wasn't living my authentic self or doing what I was passionate about."
Who are you rooting for this Winter Olympics?