The future in Fenty fashion is now...
and not so surprisingly, it looks a lot like the 90's. Woop woop!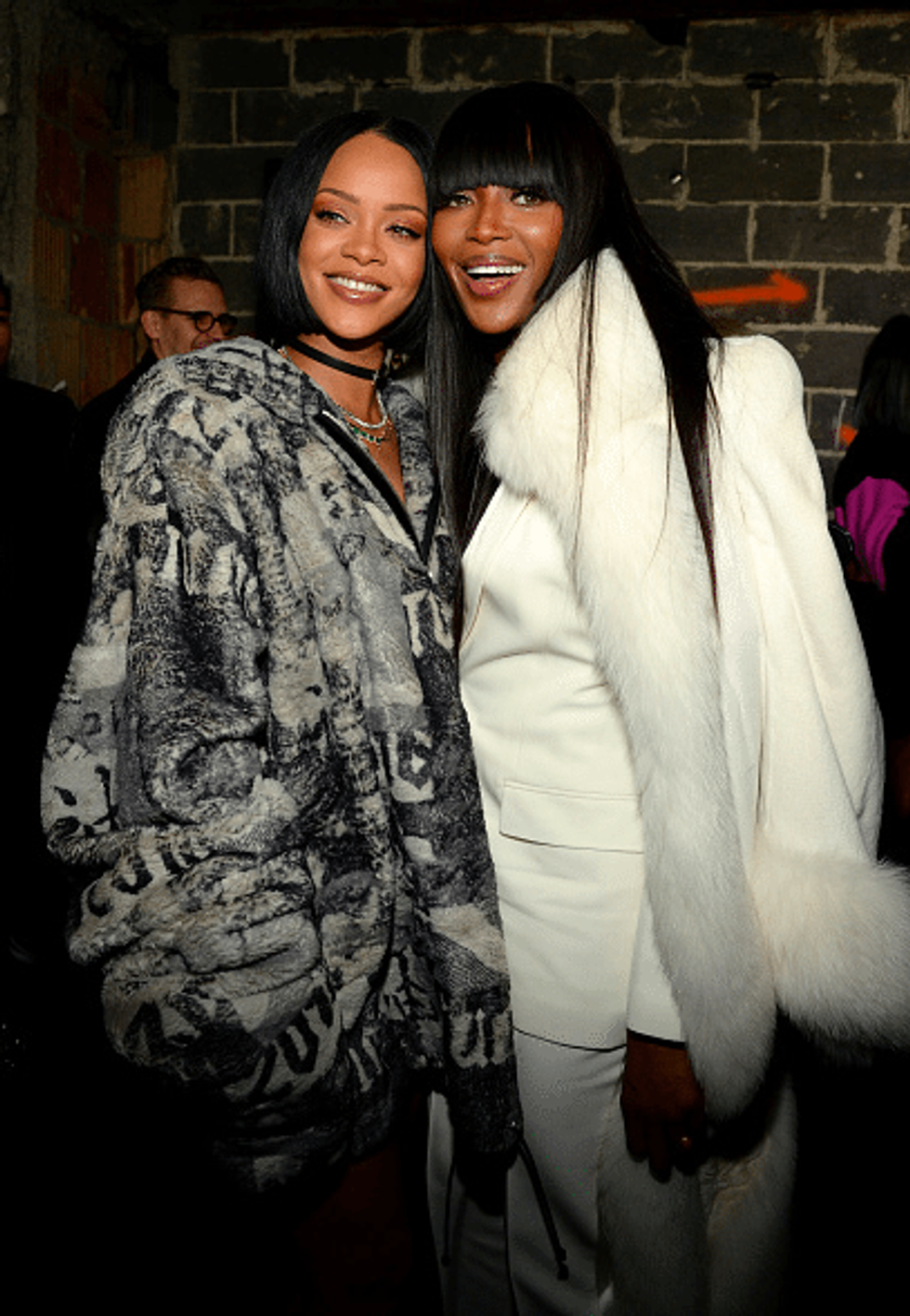 Rihanna and Naomi backstage at the Fenty x Puma show
---
While Rihanna is no stranger to the front row, VIP access for some of the top designer shows in New York Fashion Week, yesterday was all about Rih owning the runway instead!
On Friday, Rihanna debuted her full 2016 Fall/Winter line with Puma during NYFW and it was pretty dope. From the looks of it, the 40+ piece collection was heavily inspired by a long lost, forever loved decade in style aka the 1990's. From the clear PVC rain jackets to the wide cut tearaway pants and the jersey style long dresses (and don't forget the Spice Girls' high platform shoes and thigh high boots), Rih made sure to debut the best and the not-so-best of an era, while still making most of her pieces slay in a fresh way.
Models at last night's show were sure to channel their inner gothic-glam with a very apparent black and stark white theme. Many of the industry's models, including model Maria Borges, Imaan Hammam, Stella Maxwell and many more, rocked frost white hair and black lips à la Bride of Frakenstein. Of course the belle of the ball, Rihanna herself, also served on the runway too: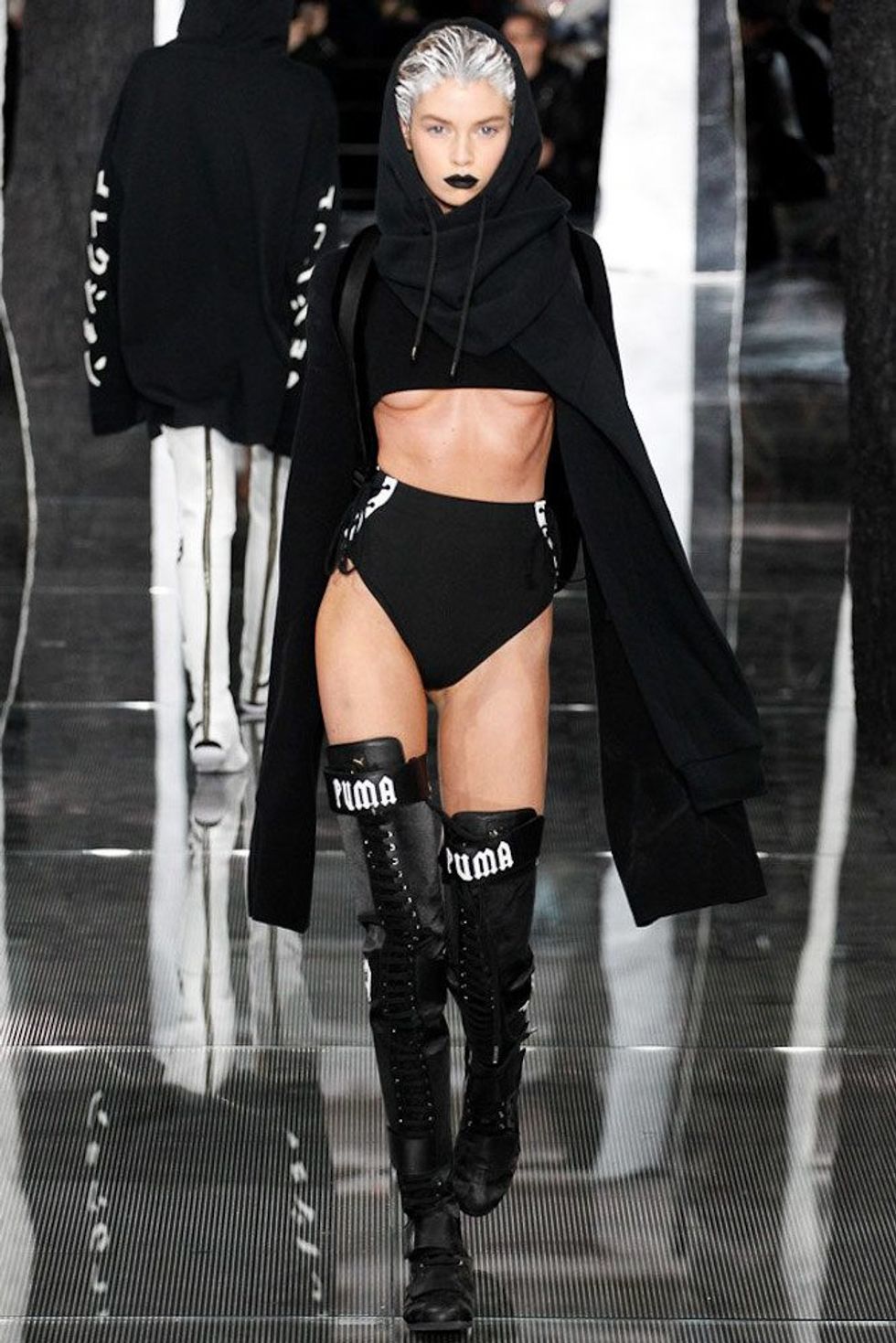 Those knee high, lace boots look cute!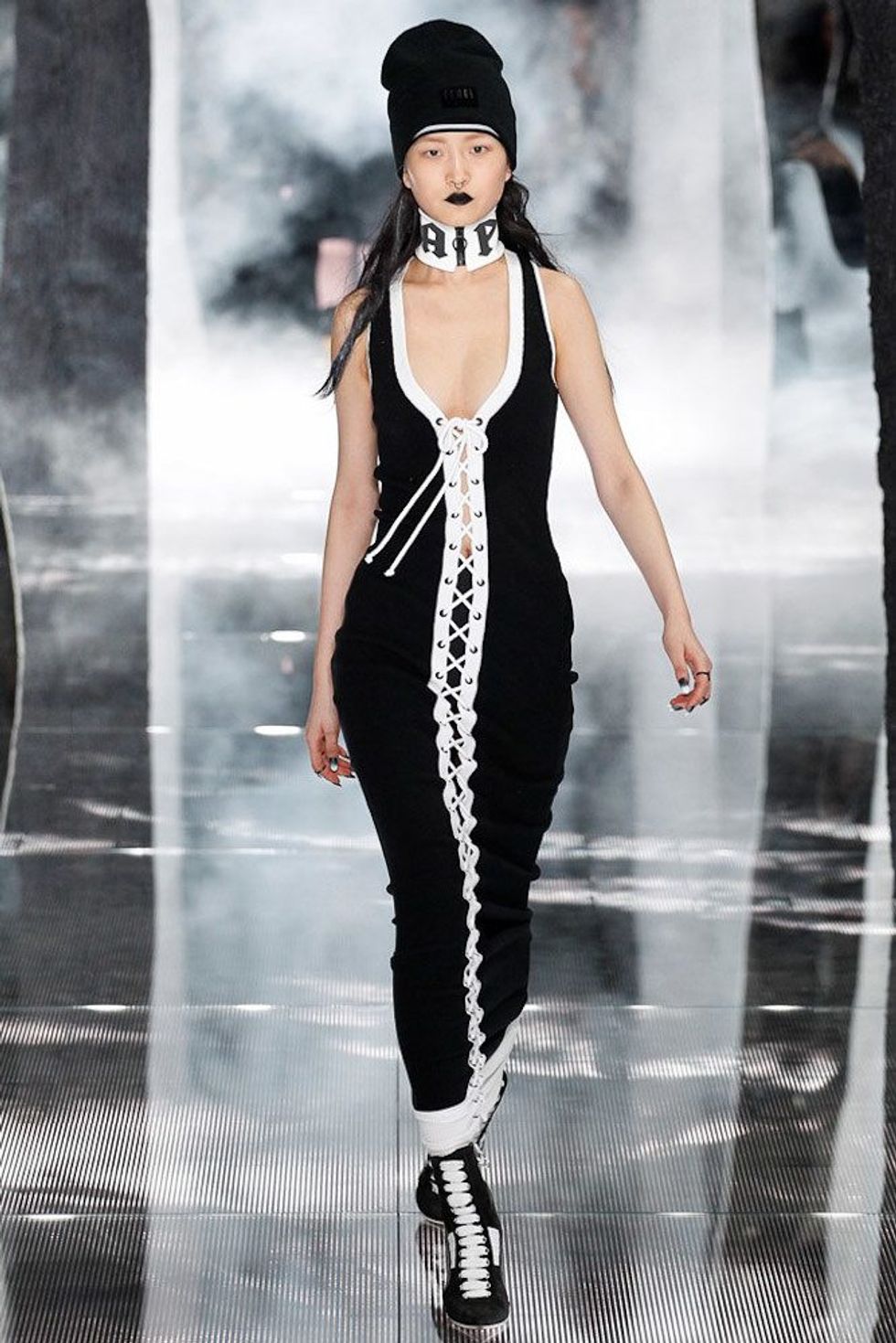 Jersey style dresses with beanie hats for the win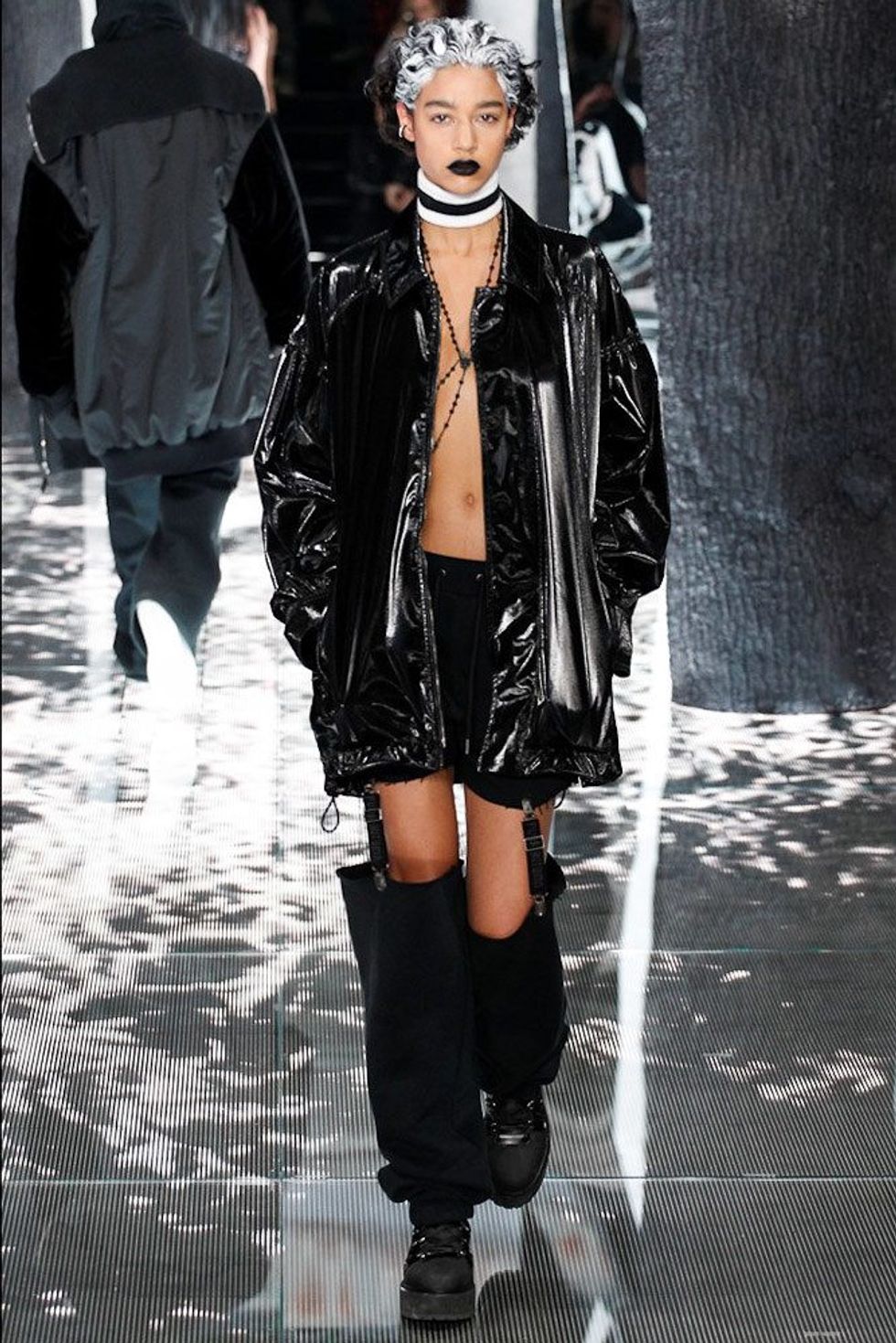 "I can't stand the rain"-jackets.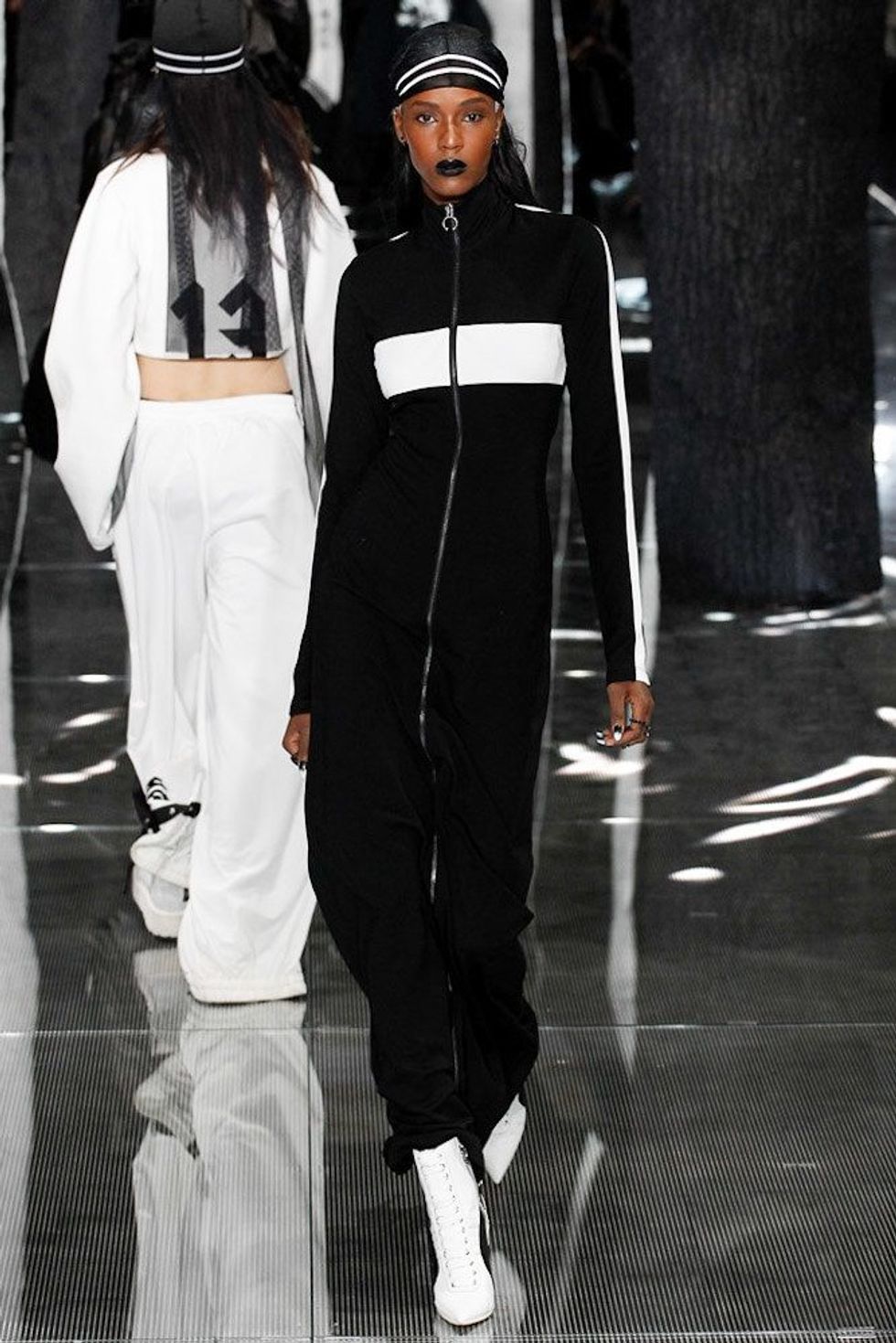 Do you in your du-rag, boo boo!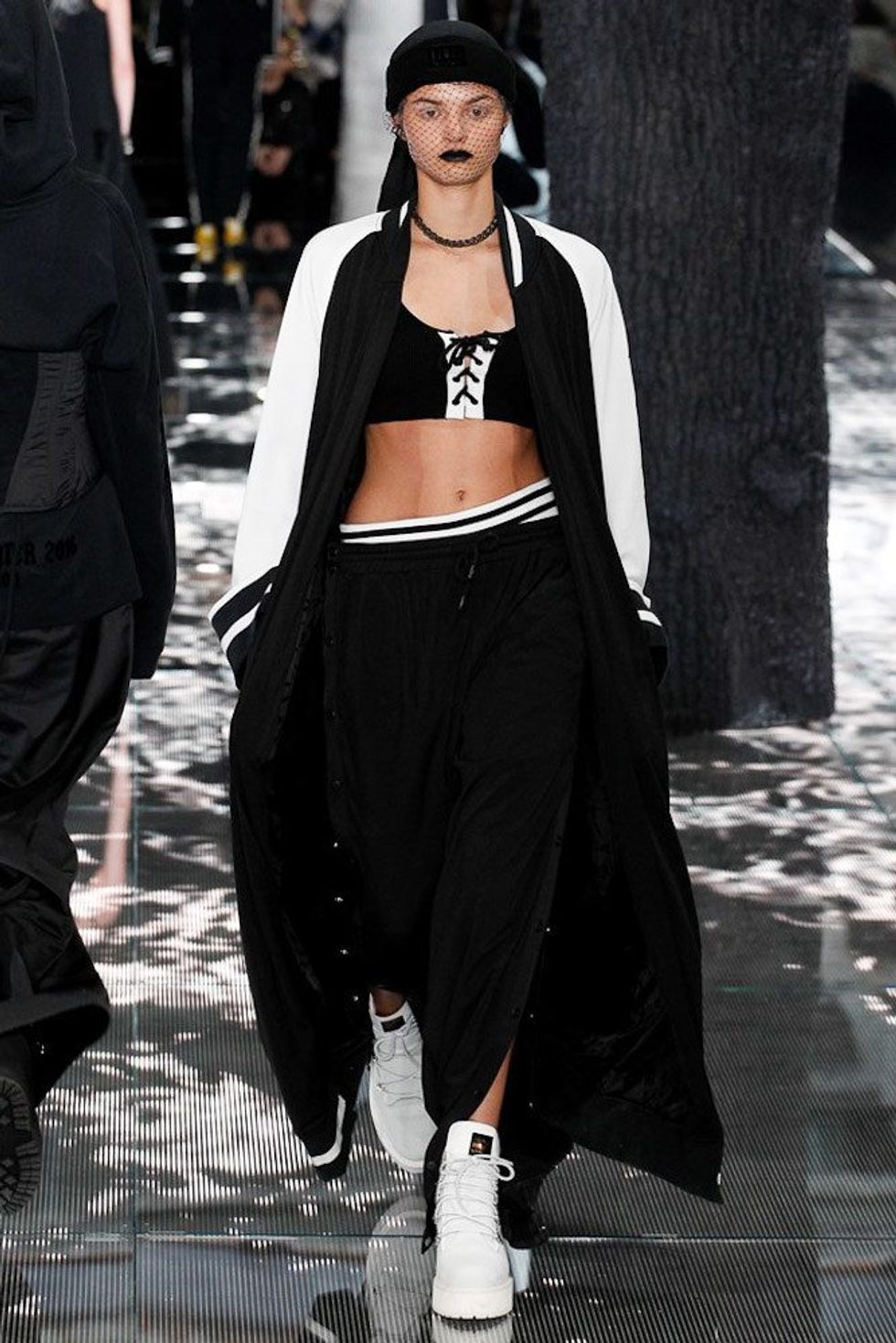 Baggy trousers with the buttons on the side-- you ready?
And for those fellas wondering, Rihanna has you covered this year too: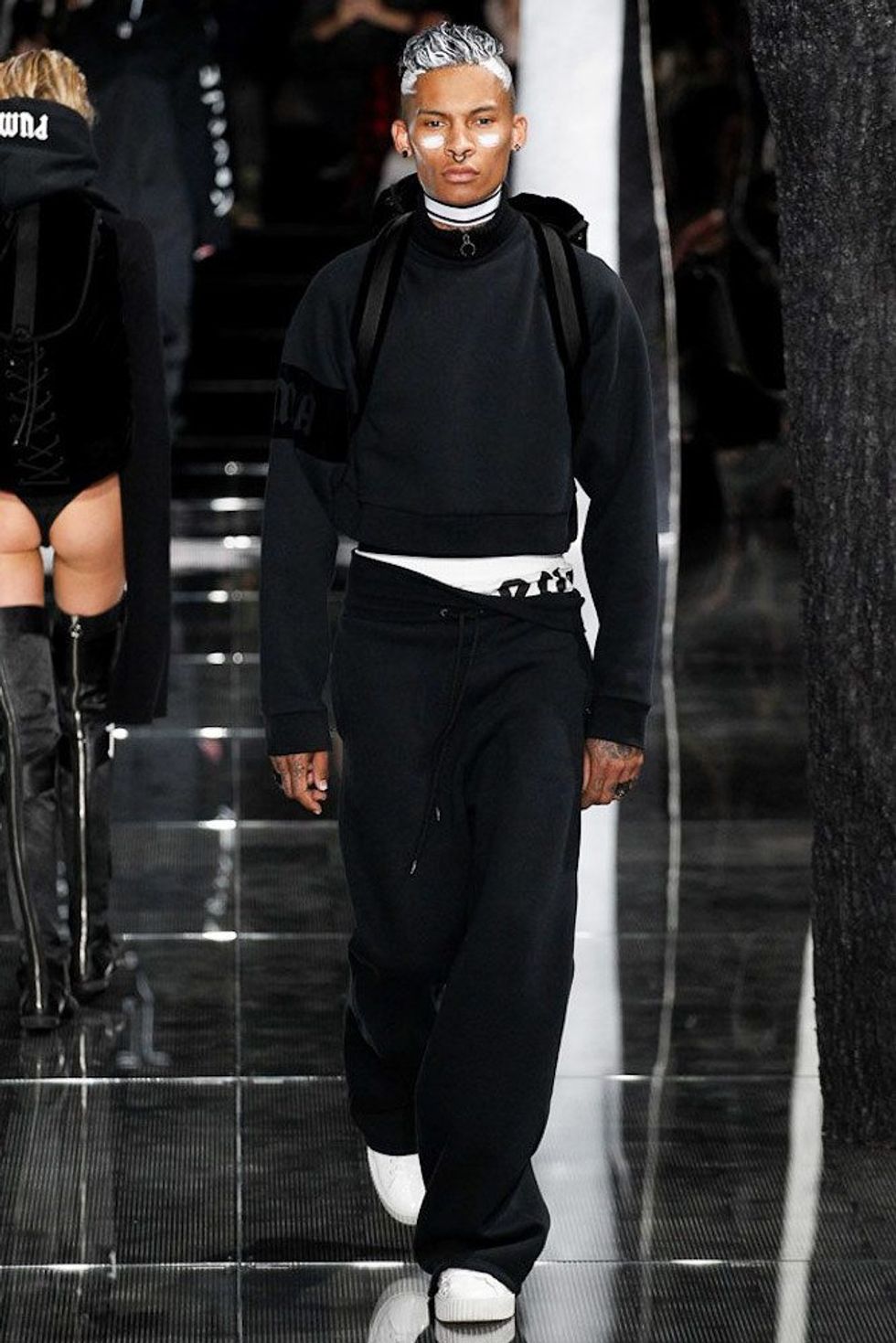 Sagging sweat suits (and are we also bringing back the Nelly "baseball" stripe paint under the eyes?)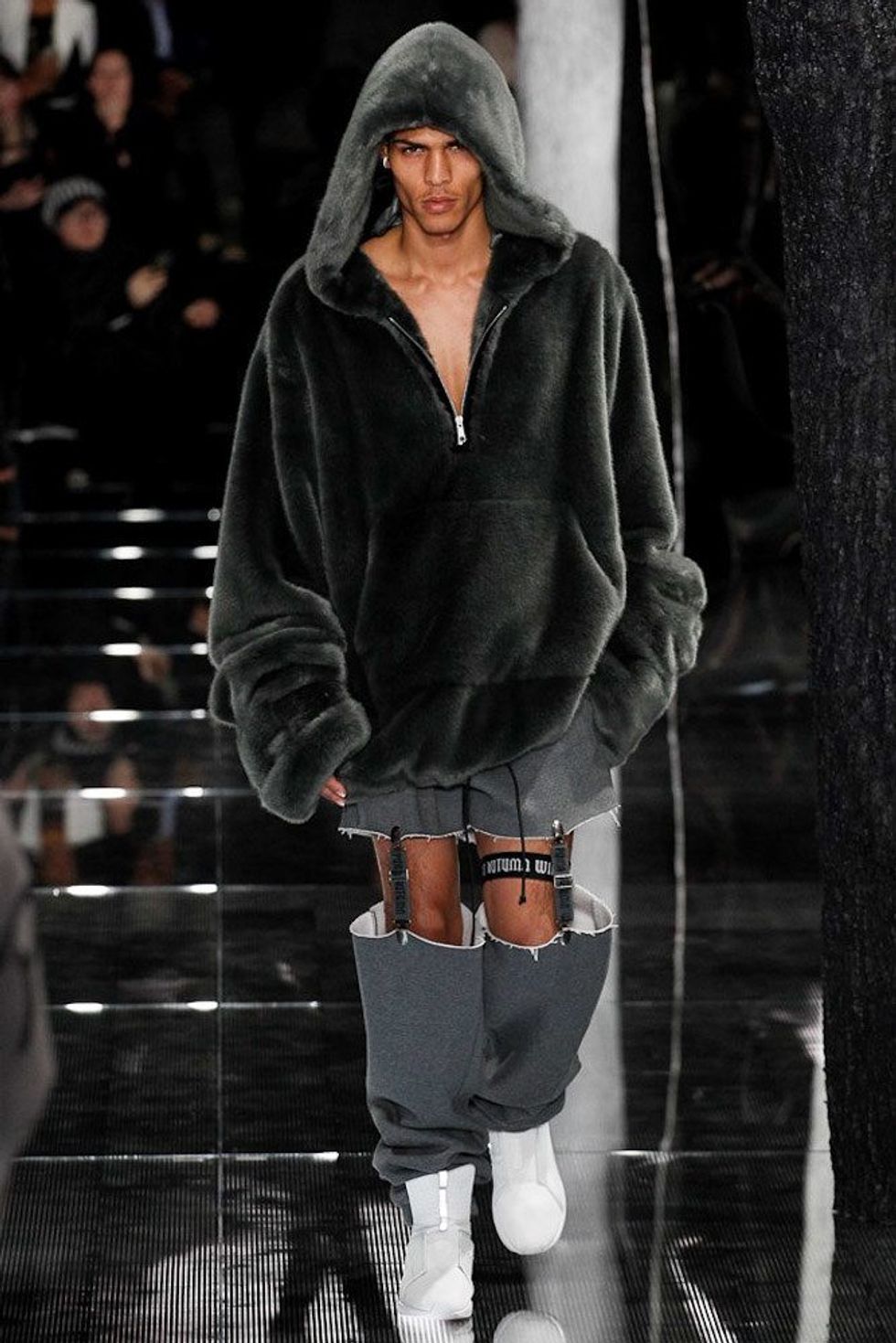 Suspenders are so 90's... but suspenders in sweats. That's that new-new.
Celebrity guests in attendance included the likes of Naomi Cambell, Chris Rock, Anna Wintour, Wale and designer Jeremy Scott, all in support of Rih.
Fans of Rih most likely know that the 27-year-old singer has been pretty nostalgic in her own style choices this year, including her love for chokers, fuzzy slippers, and the debut of her vaguely familiar, vintage looking Puma Creepers that were pretty much one of 2015's biggest sneakers. So all of this 90's influence should hardly be a surprise in her line, but it was still nice to see it hit the runway!
Check out plenty more Fenty from lastnight's "Fenty x Puma" fashion show in the gallery below!