---
If you've moved at any point in your life from one part of your city to another, you know that the experience can be just as stressful as it is rewarding. It's not just a change in living space – it's a new route and schedule for work, the need for a new stylist, nail tech, church and neighborhood happy place. Now imagine the complexity of moving to a new city for a new job?
If you're thinking of spreading your wings to fly to a new city, take a look at some helpful tips from some boss women who've made the move.
Skyra Thomas, Founder of Flip The Zip/Director of Operations and Support Services
Skyra Thomas, a Brooklyn native relocated to Houston in 2016 and was enticed by the city's weather, climate, lifestyle, entrepreneurship opportunities and culture for black women. But amidst her moving, she realized there simply were not a lot of resources for black women moving. This probed her to create Flip The Zip, an online platform that provides resources, empowerment guidance and support to those in various stages of relocate.
Take Advantage of Your Circle
"Unless you're moving to Timbuktu, it's very likely that someone in your network knows someone where you're going… All that you need is probably in your circle. You just have to be intentional with stating what you need and making that clear and a little more frequent because people forget."
Prior to moving, a fellow colleague at her job at the time recommended her to an older couple in Houston who ultimately helped her transition with housing for six weeks while she job hunted and solidified a place to stay.
Plan Ahead for Your Move
Skyra began packing and adjusting her lifestyle four months ahead of her actual move. She cut back on cable and moved in with her best friend the last few weeks, and went roughly three months without paying rent, lived off of her last month's rent, and then lived off her security deposit and last month's rent prior to her move. She also got rid of boxes of items she did not need and bedroom furniture. In addition, she had $20,000 saved prior to her move. "I know that moving is such a hassle and I wanted to scale back as much as possible."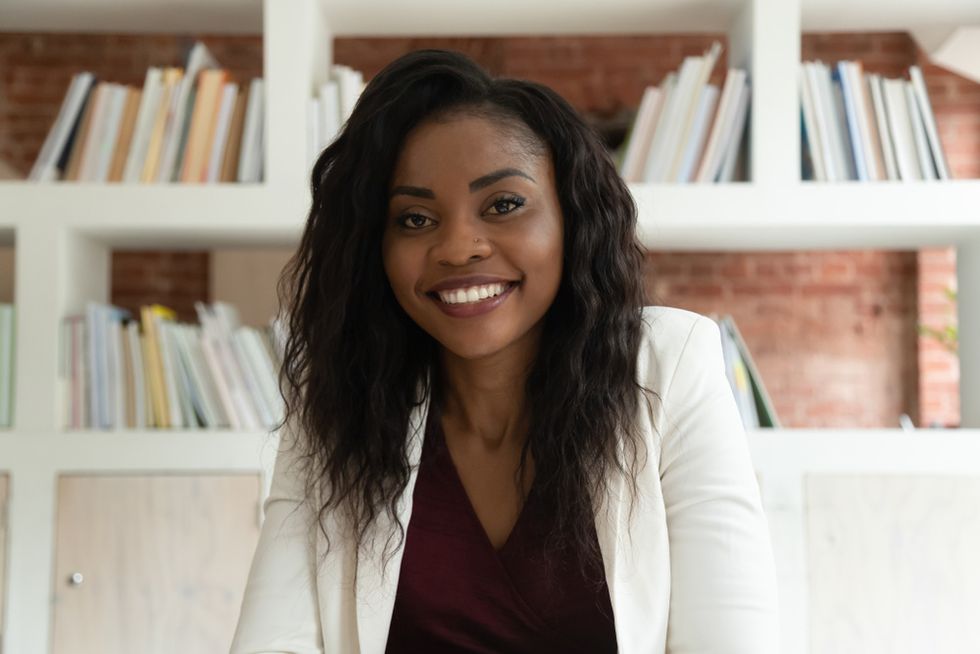 Shutterstock
Kamali Burke, Account Director/Communications Strategist
Kamali Burke is an Orlando native, but began her move for work between Miami and New York City in 2013. Her first move was from her job with a lifestyle PR agency in Miami to New York City to run a one-man show at the firm's satellite office. Since then, she has worked with three different companies between the two cities.
Ask About Relocation Benefits
"I would highly recommend if any company is asking you to move, that you're negotiating that as part of your benefits package, like asking them if they'd be willing to offset those costs. Or use it as an opportunity to negotiate an increased salary. More times than not, they have something in their budget or they'd be willing to offer you some other benefits for your transition."
Other benefits can include your work schedule flexibility, vacation and sick days. "Asking for that as part of your package is also highly recommended so that they're giving you the availability that you need or letting you work from home or letting you feel as if you can take the time that you need to get settled."
There May Not Be Time to Prepare
Remember that time you went out for a job and said you'd be ready to leave your current job as soon as possible for their offer? If there's a job vacancy that impacts a company's operations and that vacancy becomes filled, you better believe their concern is about filling that gap as soon as possible. Kamali found this to be true when she moved from New York to Miami with a short turnaround time.
"They wanted me to start right after the new year in January, and I had already booked a flight home for the holidays for Christmas. But I just decided there's no point in coming back, they want me to start this job so it was days before. I wasn't prepared," said Kamali.
Save, Save, Save!
It's better to be over-prepared than under-prepared. "There's things you take for granted like how much a mover is going to be, packing supplies, finding boxes, if you have to get storage temporarily, flights for you, extra charges for bringing a few more suitcases and things you'd like to ship. I'd definitely recommend saving a couple thousand dollars if you can."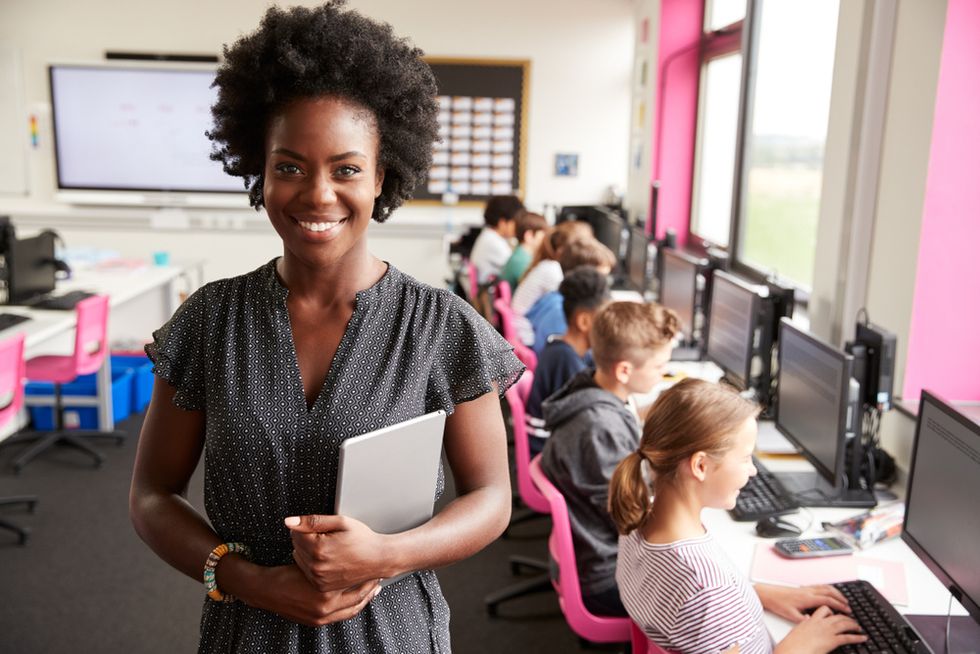 Shutterstock
Maria Hurley, Educator
Maria Hurley made a major coastal move to follow her dream of living a different coastal experience from New York City to sunny California.
Cultural Clashes May Exist
Be prepared for a potential culture shift if it's contrary from where you're coming from. "I found that people talk about race more openly in California than in New York City. People are also much kinder, so it was a shift where if I didn't talk to someone, it came off as rude. But being from New York City, it's what I'm used to."
Be Prepared for Unexpected Air and Travel Cost
If you have a pet, make sure you know how they will get to your destination. "Some airports have specifications on pets and don't allow certain breeds to fly. "
Vehicles can be costly as well. "If you have a car and bring it, make sure you have a plan for getting your vehicle registered, because when that registration goes up in the state you're in and you have to register in that state, then that's an expense you have to be prepared for."
*Some responses have been edited and condensed for clarity.
Want more stories like this? Sign up for our newsletter here and check out the related reads below:
How I Quit A Job I Hated, Packed Up Everything, And Moved Abroad In 7 Steps
My Husband & I Are Relocating Halfway Across The Country
Relocating & Dating In A Non-Diverse City Has Me Feeling Like Beyonce
8 Things I Wish I Knew Before Moving Abroad
Featured image by Shutterstock