Good things come to those who wait.
---
Unless it's a man. That might actually take a little work ladies--and we're not talking about your career here.
Recently rapper "The Game" stopped by "The Breakfast Club" morning show and gave a pretty interesting perspective on love and dating. The 35-year-old single father and bachelor, who is currently pursuing love on his new dating show, She's Got Game, opened up about wanting a good woman, but there's only one problem- all the "real women" are too busy being on their job!
Now before you go thinking that the hip hop entertainer was taking a misogynistic approach to knocking the hustle of the modern day career girl, he wasn't. He was simply pointing out that the working woman is often inaccessible due to the confines of her office and daily grind and that as a result,  he settles for "another type of woman" to pass time. He says:
"I think as far as women go, you have to be pretty amazing for me to take you seriously. Most of the women these days that I come across in the "hip hop" industry, they are not really worth the time. All the real women are pretty much in the work place, but you can't walk up in the building like, "Yeah, it's you!" So you gotta wait until you end up meeting somebody by chance but that gets old."
When Angela Yee asked if he liked his women to be aggressive and do things like sit on his lap and approach him, he responded:
"I'm cool. I don't like all that. I like for a woman to be a woman and stay at her distance so I can sit back and really appreciate her and we can get close when it's time to get close."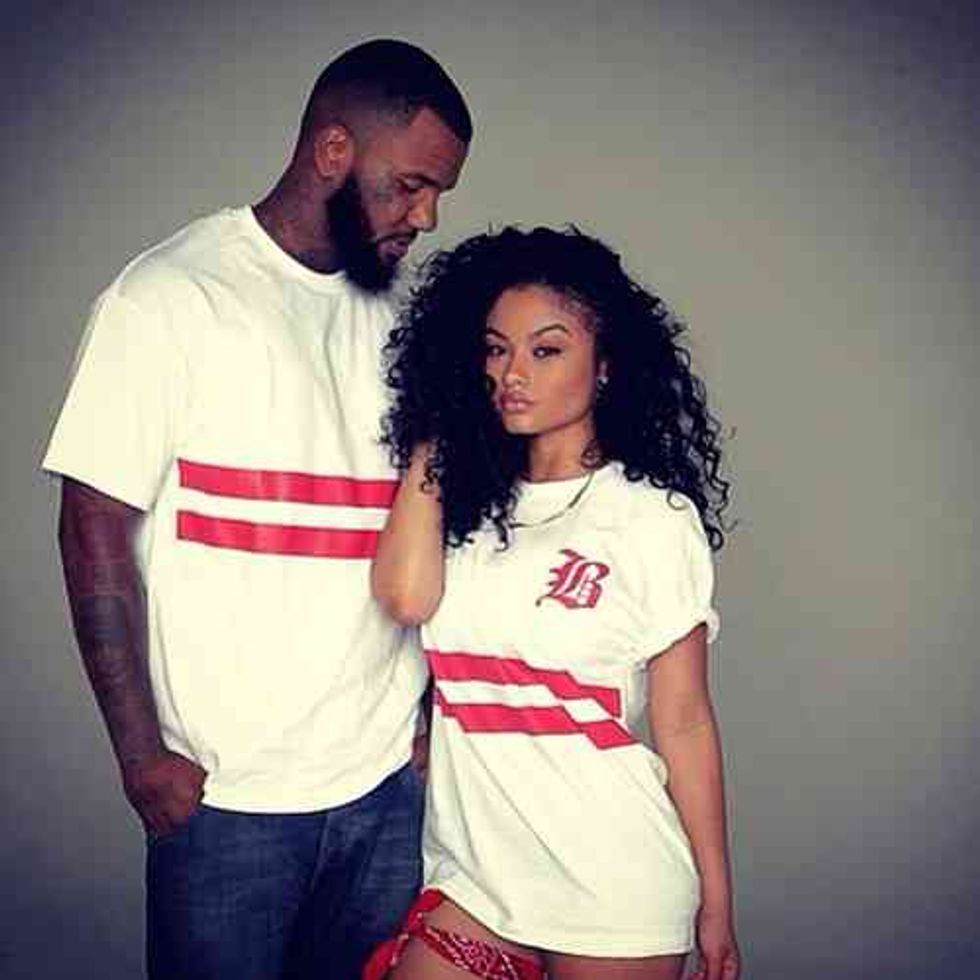 The Game, who just got out of a relationship with 19-year-old ex-girlfriend India Love earlier this year, went on further to admit that industry-type women who actively pursue entertainers have all approached him, be it via parties or messaging him on social media. This included India. We're sure the convenience of a woman in pursuit makes it difficult for a man to not turn one down once in a while, especially a single, multi-millionaire with his own busy schedule.
What's interesting to me about what The Game had to say, especially in 2015, is that it somewhat debunks the myth that men are chasing a certain type of woman. If you go to any entertainment blog or social media account that posts a rapper, athlete or wealthy man with his new scantily-clad Instafamous girlfriend, the comments are filled with women saying things like, "H-es be winning! Why am I in school getting a degree again?" It's an all too common dialogue.
These days, so many working college and career women have expressed that they often feel overlooked by successful men, especially when social media conveys the girlfriends of hip hop stars as half-naked women being gifted with enough shoes and bags in a month to pay your annual rent or tuition for the year.
However, if there is one thing The Game (who also further went on to say that he prefers more natural women due to his distaste for "fake basketball booties") has made clear, at least for himself, is that dating those women and pampering them with lavish gifts, are temporary.
And although he'll invest a bit of his time in them, he has no plans to invest spending his life with them. Interestingly enough, although The Game has a dating show, (which he adamantly reminds us that he gets paid $3 million to shoot), he still remains single! [Note: Game was in a relationship for a very long time with his ex-fiancee Tiffany Cambridge who was a teacher at an elementary school. He actually proposed to her while she was at work. )
But  could it be possible that professional, career-oriented women are "too busy" for their own good (man)?
Possibly.
Relationship expert Bethany Marshall Ph.D. and author of Deal Breakers, says that staying busy often get in the way of love, even indirectly sending the wrong message:
"It's easier to meet men when you're out trying new things... if you don't slow down, you may not even notice when a man is interested in you, or you might convey that your life is full enough as is."
So what does it all mean? Well for one, for the lady that works a 9-to-5,  it may be time to look into getting a 5-to-9, too, aka an actual social life outside of the work place. Like The Game says, men can't "walk into the building" of our jobs, but they can walk into a lounge or any other place besides your home that you place yourself in once you've clocked out. And now days with the Internet, dating is as easy as "swiping" left or right--so online dating is a good thing to consider too!
Effort is not such a bad thing, and perhaps it's time to start finding the medium between being "easily accessible" and being available. After all, we make time for money, but what about love?
What are your thoughts on what The Game had to say?
Watch the full interview over at The Breakfast Club