Datari Turner has lived many lives.
Even if you think you haven't heard of Turner, I can assure you that you are familiar with his work. The model-turned-producer is the name behind a lot of projects on the small and big screen alike. His career in television has included producing original programming for BET, Starz, WE tv, TV One, Oxygen, as well as other networks. Most recently, he has been the producer for the WE tv reality shows Growing Up Hip Hop and Love Thy Sister. The former of which, he also had a hand in creating. On the big screen, he produced Salvation Boulevard, Ten Thousand Saints, Another Happy Day, and one of my personal favorites, LUV, which starred Common, Michael Rainey Jr., Danny Glover, and Meagan Good.
---
This past fall, Turner and his production company, Datari Turner Productions, inked a deal with Entertainment One to further build and expand on the business relationship they established while working on Growing Up Hip Hop together (a show he created and acts as executive producer to).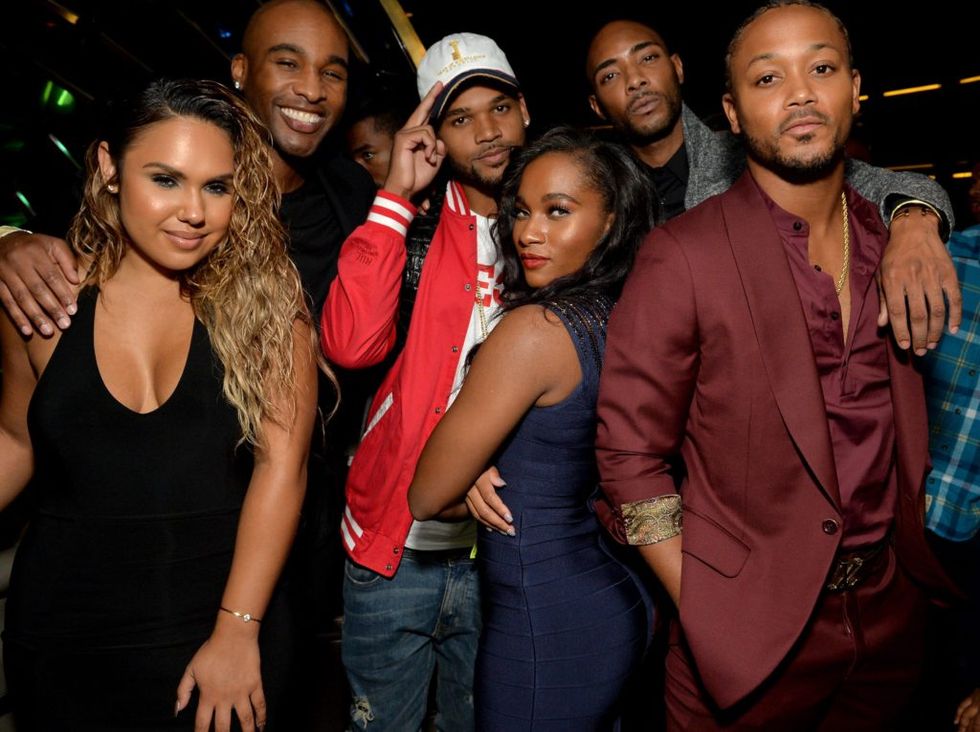 Turner with the cast of Growing Up Hip Hop
But the road to success wasn't as glittered and gilded as it seems.
Recently, Turner shared on social media about the rough patch his career consisted of and proved once again that social media only tells part of the story, "2003 I was dead broke. Just the year before, in 2002, I lived in a 5K a month doorman building in NYC, had a new Range Rover on dub 1's, and 3 huge billboards in NYC and LA: Sean John, Hilfiger, and Banana Republic. A year later, I was broke."
"I overextended myself. Too many bottles, bad money manger who stole 100K from me and put another 200K in risky investments… When you come from humble beginnings, everybody wants to be rich, but don't even know how to handle money once they get it… I was embarrassed because all my friends thought I had money, but I didn't. I lost friends... I don't think I even left the house for months. I stayed up all night writing the movie Video Girl in 2003, which took me 7 years to get made, and two other scripts I have in a safe that I want to direct one day. What happened to me had to happen, or I would not be here today…"
Don't be fooled by the highlight reel. It takes hard work and is often painful to grow and become the person you're meant to be in life. And though his resume boasts of many accomplishments, Turner has been vocal about his very humble beginnings and wouldn't be the man he is today without the trials he encountered along the way.
Datari Turner recently sat down with Zon D'amour of xoNecole about the many lives he's lived and how there are rewards when you take risks.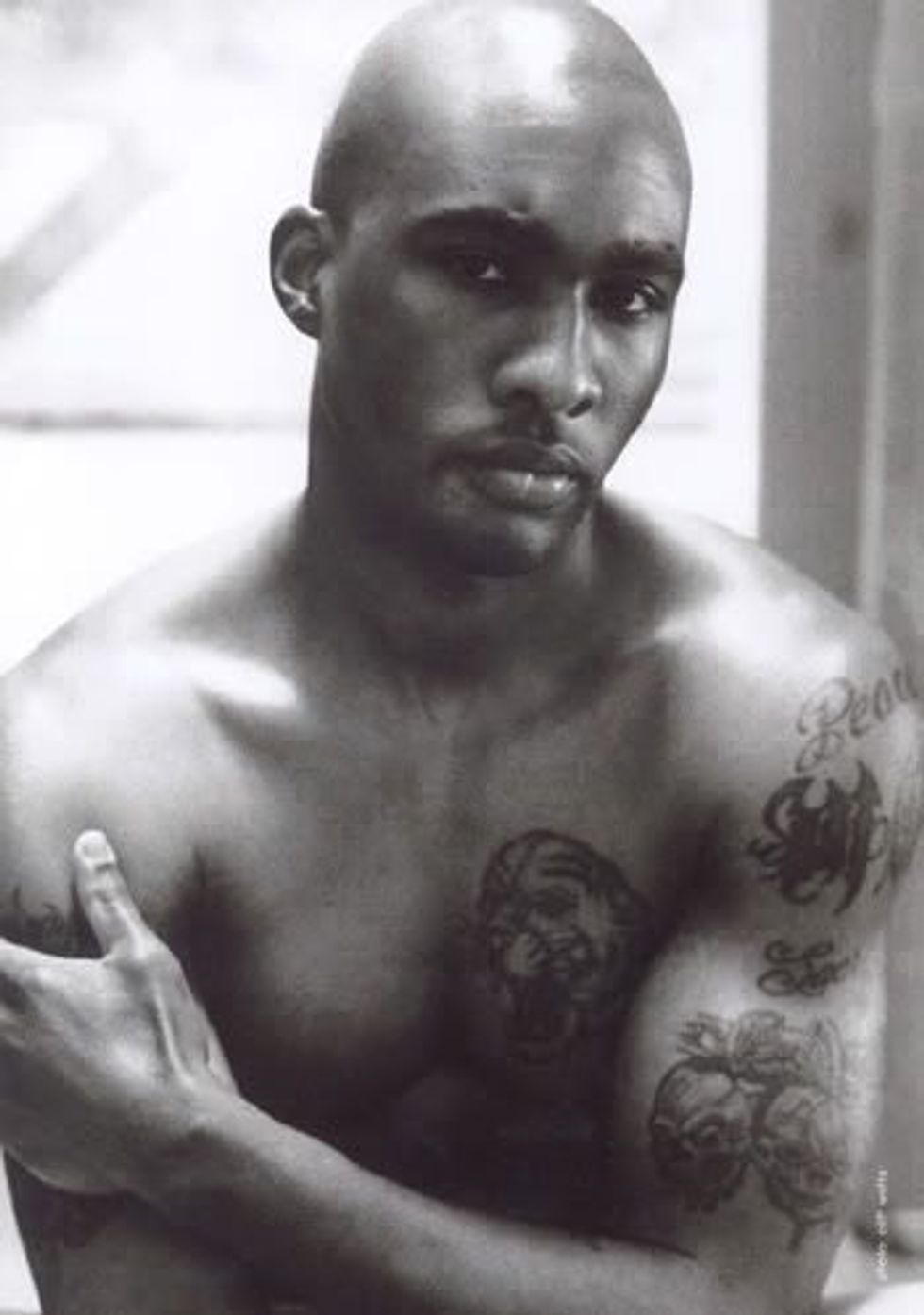 How did you descend the mountain after being at the height of your career as a model?
When I was young, I knew we didn't have a lot of money, but I never thought we were poor because a lot of my friends lived in apartments, not houses or their fathers weren't around, their moms were on drugs, and grandparents raised them. So I was one of the only people out of my friends with both parents in a house. I say that because when you start making money, if your parents have never had money, they can't advise you on how to manage your finances.
I signed an exclusive contract with Sean "P. Diddy" Combs and I was the face of Sean John for several years. Things were great, I was also modeling for Tommy Hilfiger with Joy Bryant and I had a lot of major ad campaigns, but I just made a lot of bad investments. I trusted a guy who was managing my money who had me invest in some risky ventures that didn't pan out. I was looking to make a couple million and not have to model anymore but what ended up happening was I lost everything.
It was during a point where I was questioning whether or not I wanted to continue modeling because I felt like at that time, as a black man in the fashion industry, it's a woman dominated industry, so women make 10 times more than guys. Even if you're a male supermodel, you're probably making only 500K a year. I know women who aren't even considered supermodels making millions of dollars a year because they work everyday around the world. I was already questioning my next step.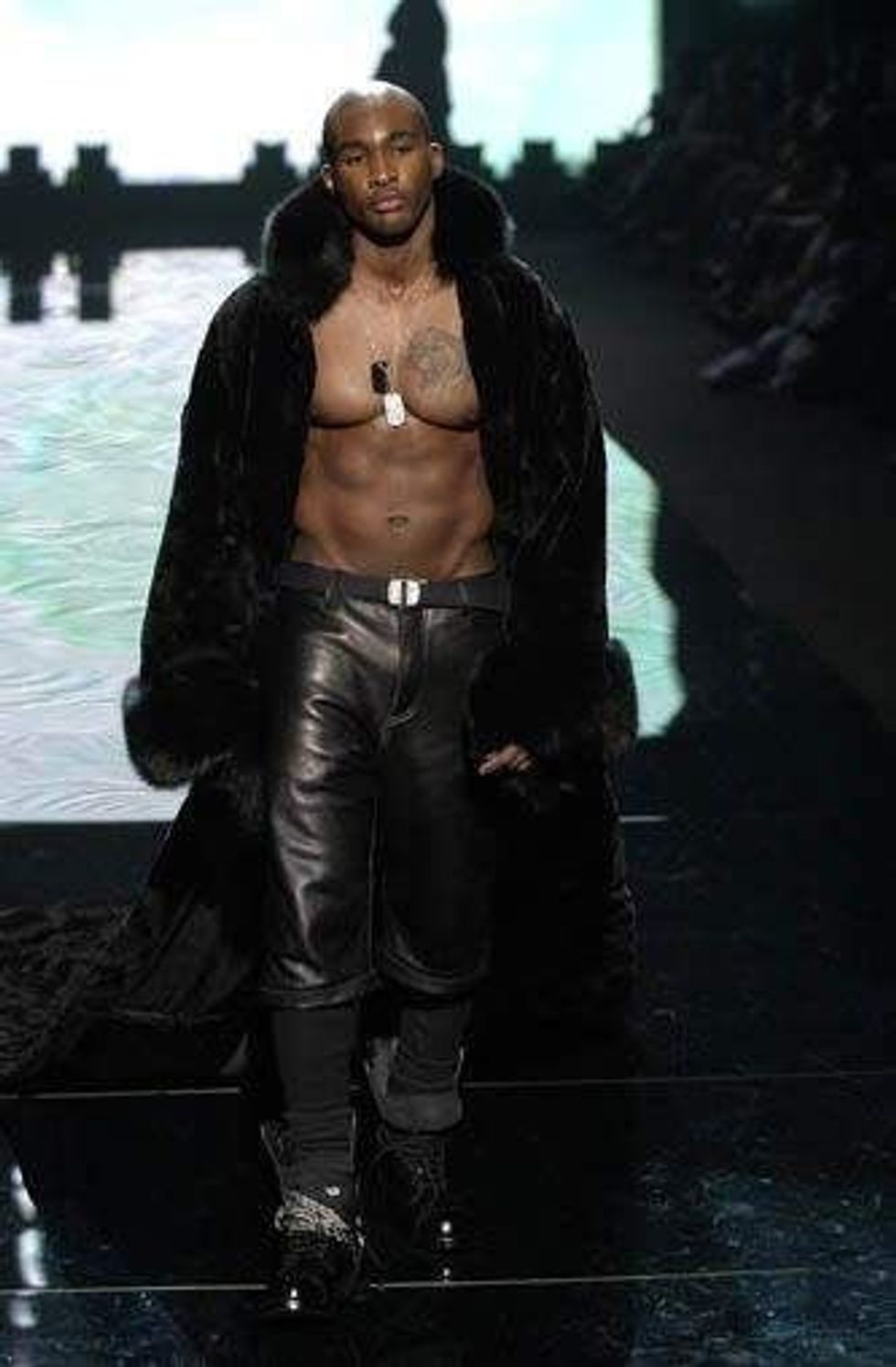 That's when I started thinking about what else I loved as a kid outside of sports and that was film. I started reading books on screenwriting. That's when I came up with the concept for the film, Video Girl. I told my agency in NYC that I was going to move to LA to pursue a career as a writer/producer and my agents laughed at me. Then a lot of things started unraveling. I thought I had a nest egg with my investments, come to find out, I didn't. So when I moved back to LA, everyone thought I had money because when I lived in NYC I was on billboards, I lived in an apartment that cost 5K a month in Manhattan on W. 42nd St. I was doing very well for myself, then having to move back to CA where all of my family lives, without anything to show for it was depressing.
In 2003, I was 24-years-old at this point. I felt like I was going through a mid-life crisis because it was a tough transition period for me. I had a lot of relationships from the fashion business from P. Diddy to well-known directors that I did videos for, but when I found myself calling and reaching out to people for insight into the film and TV industry, I didn't get as much help as I thought I would. When I was a fashion model, I was cool and people wanted to hang out, I was in their inner circle, but when I wanted to step out and do something else, people had placed me in a box as a model.
Oftentimes people assume when you're successful in one part of the entertainment business that when you want to make a transition, that success and those relationships will transfer over and that's not always the case. Sometimes it can actually be harder for people to see you as something else.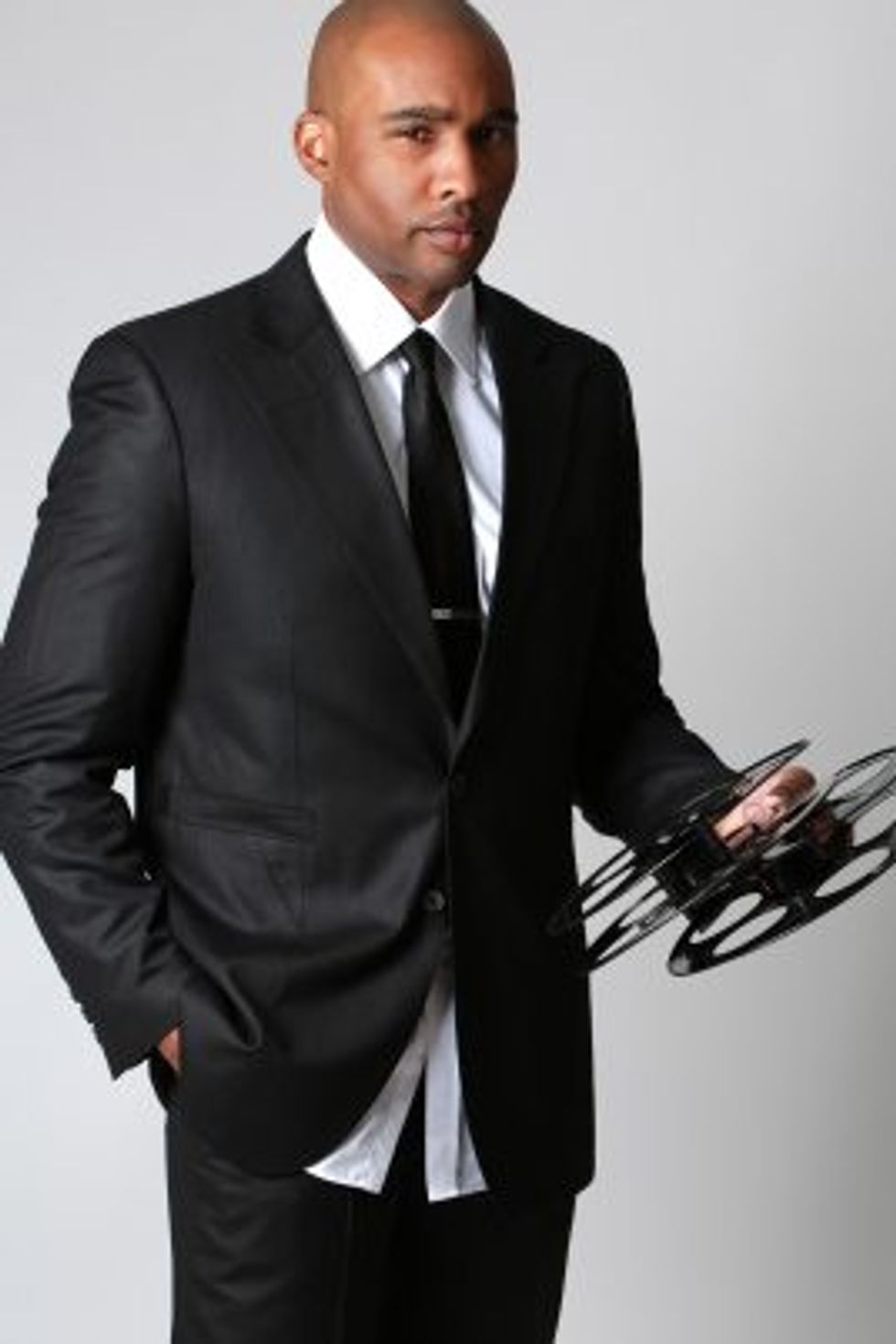 I asked God to give me a sign. I've always been very spiritual, my faith is very important to me because we can create a plan for our lives but God has different plans for us. I spent my whole life in sports then ended up as a fashion model, who would have thought?
When I moved backed to CA, I got a studio apartment, which was a huge downgrade from living lavishly in NYC. I had a table, the area where I slept, and my laptop—and I just wrote all day and read books on screenwriting and I wrote Video Girl. I was able to get an executive named Mark (Talladega Nights, The Dark Knight). He had a deal at HBO where he wanted to get into producing urban films. They optioned Video Girl and I was told "We gotta get through this Outkast film, Idlewild, then your film will be next."
I was excited, I thought, Maybe this won't be as hard as I thought, I've got a producer interested in my script. I assumed my movie was going to get made immediately, but after the Outkast film underperformed, they didn't want to do black movies anymore so I was back at square one.
Within the 7-year process of completing Video Girl, why was it important for you to tell this particular story?
I really had a mid-life crisis at 24-years-old – that was one of the roughest years of my life. I had escaped a lot of things growing up in the inner city which taught me how to deal with adversity, having friends die and go to jail. At 24, I had to think about where I saw myself at age 30, 40, and beyond. The thing about success that I've learned, when you're younger, you think success is having your job, your own place, a car, and people around you who are able to see that you have money and you can take care of yourself. But it's a little deeper than that because once you get those things, then what?
I think the most successful people are those who can wake up and decide exactly how they want to spend their day doing exactly what they feel like they were put on earth to do.
When I left the fashion industry, I had to do a lot of soul searching. I had to rework my life because I had a great life in NYC. I had all of the trappings of what young people consider to be successful. So when I was going through my transition, once I decided that, there was no backup plan, I was okay with being a starving artist and that's what I was for a few years until I sold Ultimate Hustler with Damon Dash, then I signed a deal with TV One, and I was able to create a string of shows that did well for the network like, I Married A Baller and Lisa Raye: The Real McCoy, I also produced a special called, Famous People with SWV.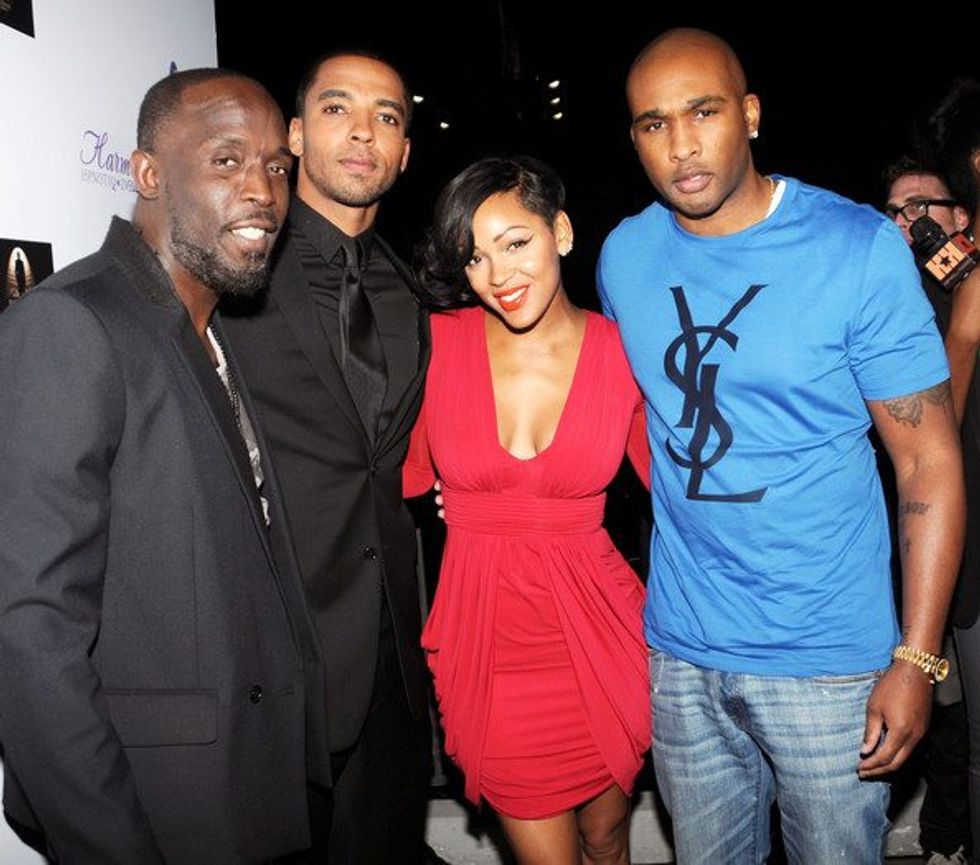 I was selling and creating projects in the reality space while I was still waiting to get my passion project, which was Video Girl, made. It was about deciding that I was going to be okay with being a starving artist for as long as it took to pursue my dream.
I thank God that I played sports because it teaches you to have a strong work ethic and be disciplined. It teaches you how to be a team player and work with people, which are some of the most important skillsets that you have to have in order to be successful producer. You have to learn how to manage egos. It takes a village to make a movie or TV show and you have to know how to make all of the pieces of a puzzle buy into the vision.
[Tweet "The most successful people spend their day doing exactly what they were put here to do."]
How do you go about making time for love and relationships? How did your hustle to become something affect your relationships with women?
I believe when coming to a city like LA, you have to be grounded and be able to look in the mirror and know who you are. With men in our 20s, it's tough because we live in a very materialistic society, with social media, everyone is looking at what type of clothes, shoes, jewelry, and car you have. If you're a woman in her 20s, trying to date a guy in his 20s, it's going to be hard because at that age, men are still trying to become mature and chase their careers.
Guys want to be established before they start a relationship. Society puts a lot of pressure on men to "have their shit together" before they fully commit to a relationship.
My parents have been married 40 years. When my mom met my dad, neither of them had anything. He told her the man that he wanted to be, he had goals for his life, and she believed that he would become the man that he said he would be and he became that man. In today's era, it doesn't always go like that --especially if you're in this business and live in places like Hollywood or New York – we get motivated by the wrong things.
You want a man to have all of these things: house, good credit, cars, money, etc. if he's already super successful, why is he going to be with you?
To my guy friends that want a woman like Beyonce—women who are beautiful and successful, why would they mess with you? I think that we have to have realistic expectations. In your mid-20s, that's an age when people are going after their goals. At the age I am now, my focus is on my career, my faith, and my family. I feel like God will send me someone when it's time but I can't chase it. I feel like when you chase things, you end up with someone you're not supposed to be with.
[Tweet "When you chase things, you end up with someone you're not supposed to be with."]
That's interesting, so you don't believe men should pursue women?
If you meet someone and you have likeminded interests and goals, you definitely have to be a gentleman and lead if you feel like that's the person you're supposed to be. But let it come to you, you'll know. A lot of time people rush into relationships without really getting to know someone.
Be friends with that person because to make any relationship last a long time, you have to be friends first and foremost.
My parents are friends and they still look at each other like they're madly in love with each other. They like the same things. Everyday isn't easy, there are going to be things that you have differences about but ultimately if someone is your best friend first and foremost, you don't want to hurt them. I think it's interesting that women will say "these are my ride or die friends" and men will say, "loyalty over everything" but somehow when you get into a relationship with the person you're dating, you forget some of those fundamentals that you have with your best friend. People should take time to get to know each other better.
How do you build professional relationships?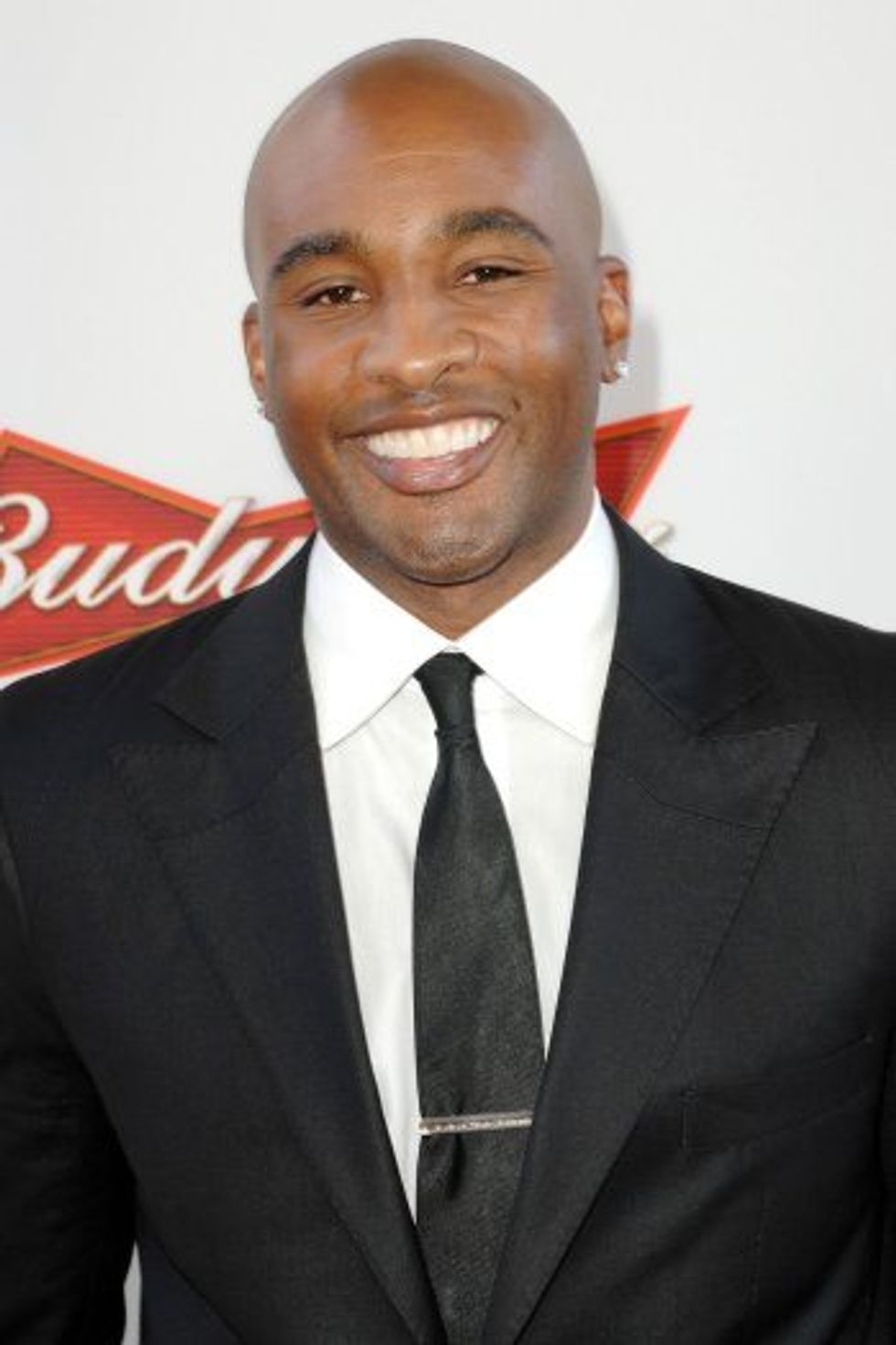 I've never been a really great networker. The relationships I've built with people have been based on being authentic, being who I am. Everything is about building trust; people want to trust that if they sign on to do a project with you it's going to be done well with the utmost integrity whether it's a studio film or an independent film. Realize that everyone has been where you've been, whether it's Brad Pitt, Denzel Washington, or Will Smith. More often than not, people have gone through what I went through, they're just afraid to share it.
The key to networking is always remembering that everyone you see in the club, at an event, or an awards show, everyone's had to go through humbling experiences.
When you become an athlete after college and you're in the NBA, you're in the pros. Similarly, if you come to Hollywood to act, write or produce and you want someone to pay you for it, you're in the pros now. Hollywood is like the NBA. If you want to make it professionally, you need to work on your craft every single day to be great at it. Because there are millions of people that come from all over the world who are trying to do the same thing so it's very important to know the back story of some of the people who you aspire to be like because that'll make it a little easier for you to approach people when you see them in public, you know that they went through the same thing that you're now going through and it'll take the edge off when you go to introduce yourself and ask for a job opportunity or ask for an email where you can submit your work.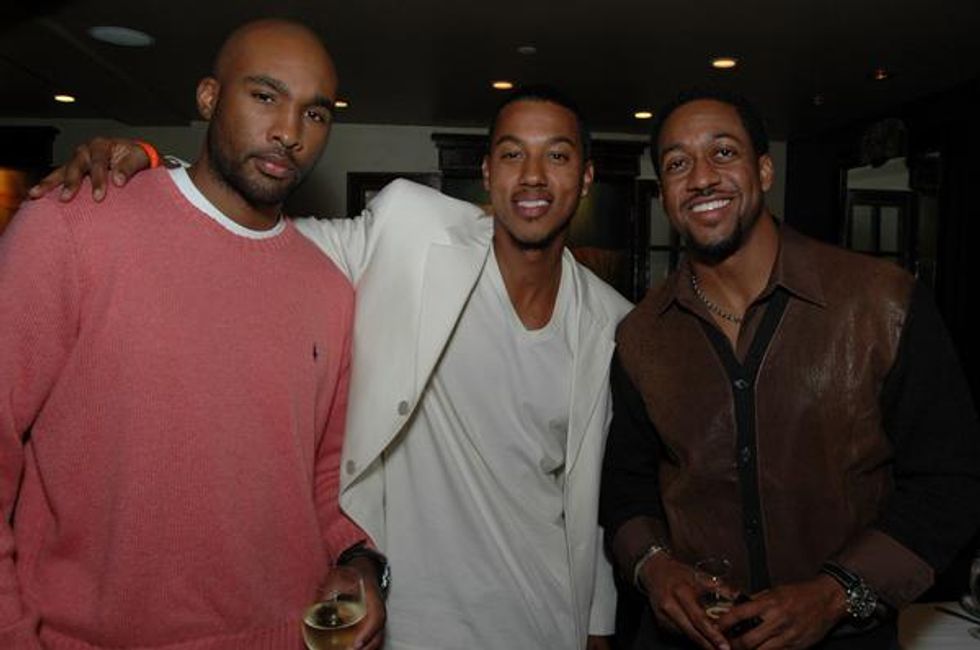 A lot of people come out here and get discouraged after someone tells them 'No' a couple times—this town is designed to tell you 'no', people have to be able to weed out who's actually here to do this. If you get discouraged because you've been told 'no' 10 times, then how bad do you really want this?
If you want to be successful in this business, I'm a true believer of not having a backup plan, if you believer you're born to do this and you can't see yourself doing anything else for the rest of your life, then you need to pursue this until you break through. Now you may have to get jobs on the side to help support you until you break through but you have to keep your eyes on the prize and be relentless.
If it's something you really want to do and you're talented, a couple no's aren't going to stop you. There's going to be major obstacles on the journey to greatness. When you're out, not being focused and not being productive, there's someone outworking you.
You still have to have patience, because nothing in life is overnight. You can't come to Hollywood and be in the professional league and think someone is gonna just open doors for you because you've been here two months. There are lot of steps you have to go through to be a doctor, lawyer, professional athlete, it's the same thing in this business, if someone is going to pay you to do this, that's the major leagues but you have to be a pro to do it.
What is the most profound advice you've ever received?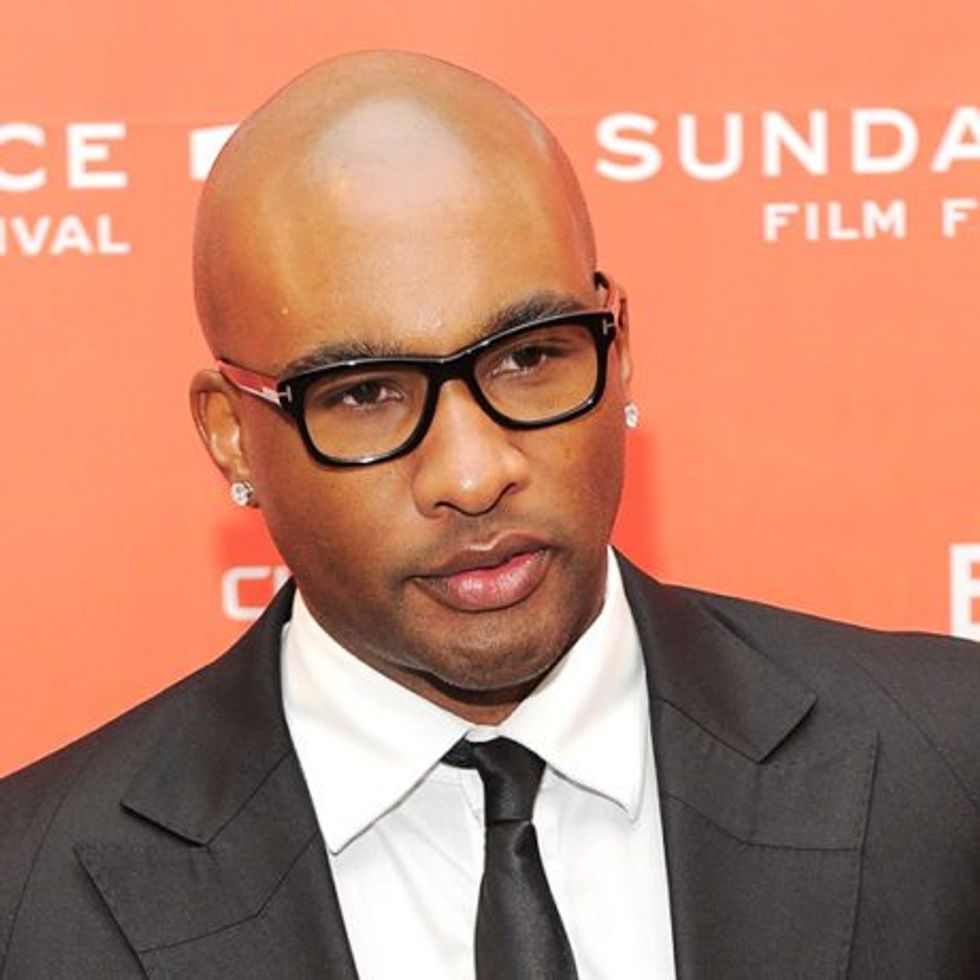 I had a film that got into the Tribecca Film Festival, which was cofounded by Robert DeNiro. I remember hearing him say, "Make a list of everything you want in your life and spend the next twenty years trying to get it piece by piece." I thought that was pretty profound because when I read Think And Grow Rich, the book was written during The Great Depression Era and it talked about how a man's primary earning years are after 40-years-old.
We don't look at it that way because so much of our society is based on millennials being young and rich and having millions of dollars under 30 or under 40, but when I started researching people's career's that I wanted to have - Jerry Bruckheimer, Steven Spielberg, Brian Grazer are all over 60.
Bruckheimer became a billionaire between the ages of 60-70 by creating the CSI franchise and Pirates of the Caribbean. We have to give ourselves time. You can't get caught up in trying to be a millionaire in your 20s because oftentimes the people that are millionaires at 22 might be broke at 30. So it's really just about running a marathon. Continue to put points on the board. When you step up to the plate you don't have to get a homerun or a grand slam every time, just keep getting base hits, which means keep making progress.
What has been your most profound life lesson?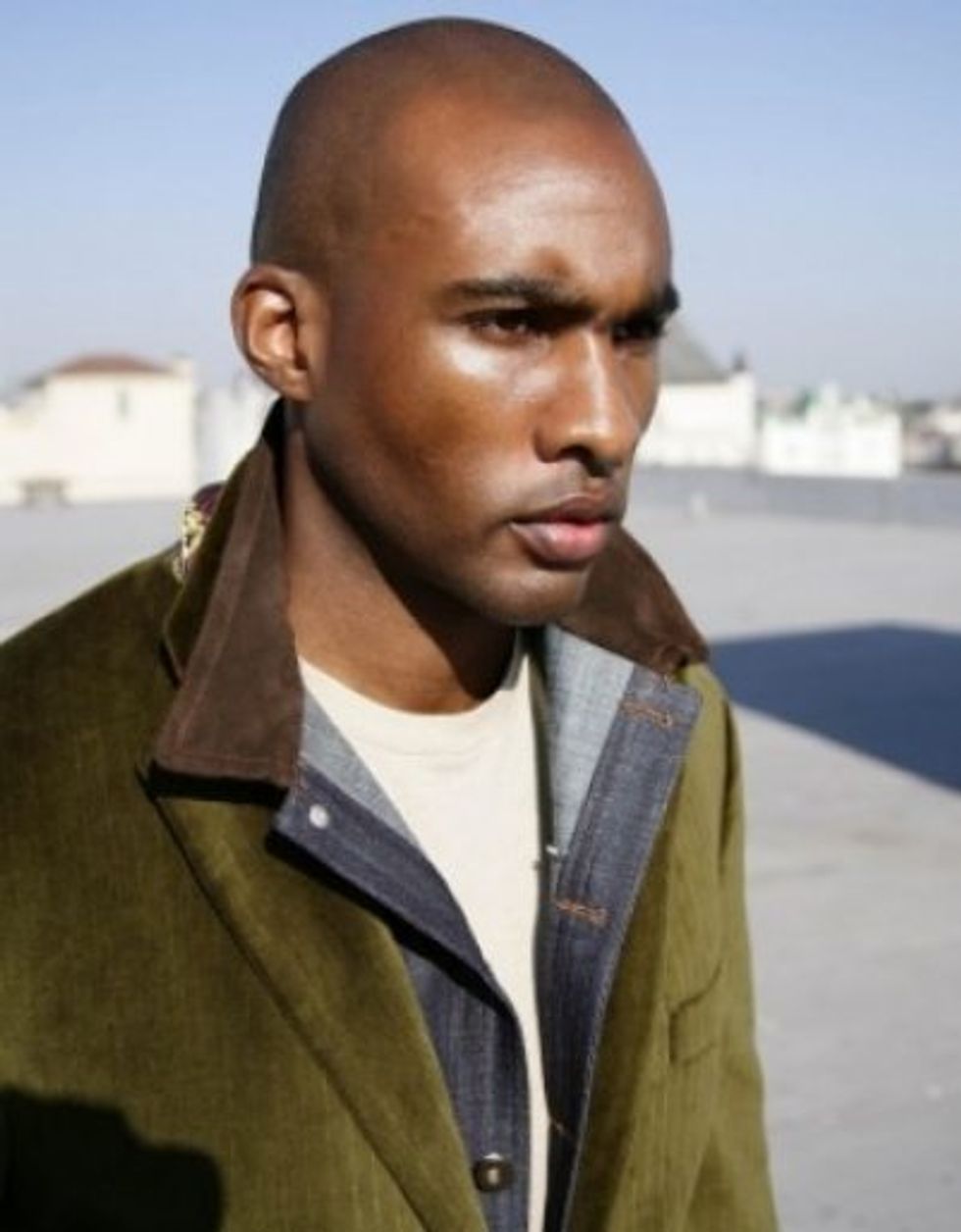 Growing up I always played football with my friends in the neighborhood. Everyone said I should join the Pop Warner youth football team. When I asked my mom, she said "no" and her rationale is the reason why I am who I am today. She said, "If you want to play football, then tell me who's the star quarterback for the San Francisco 49ers?" I didn't know. She started asking me questions about football but I didn't really know the history of the game. She said, "If you want me to let you play, I need you to write a report on football. Tell me who are the top 10 best players to ever play the game, tell me the history of the San Francisco 49ers." She quizzed me on everything about the game and when I knew all of it, then she allowed me to play on the team.
That was groundbreaking for me because when I was transitioning from fashion into film and TV, I was watching at least 30 movies a month. I did so much research on the business, I would take a director like Alfred Hitchcock and watch every film he's ever made from the beginning. The preparation to the career I wanted to have started with my mother not letting me do something just because I wanted to do it, but telling me I had to know everything about it. And I've approached everything in my life like that from then on.
[Tweet " The best thing my mother ever taught me to do was research the game."]
Keep up with Datari Turner and his many projects by following him on IG and Twitter.
By Zon D'Amour,  intro written by Sheriden Chanel