The Proof is in the Posts: Tina Lawson is living the life!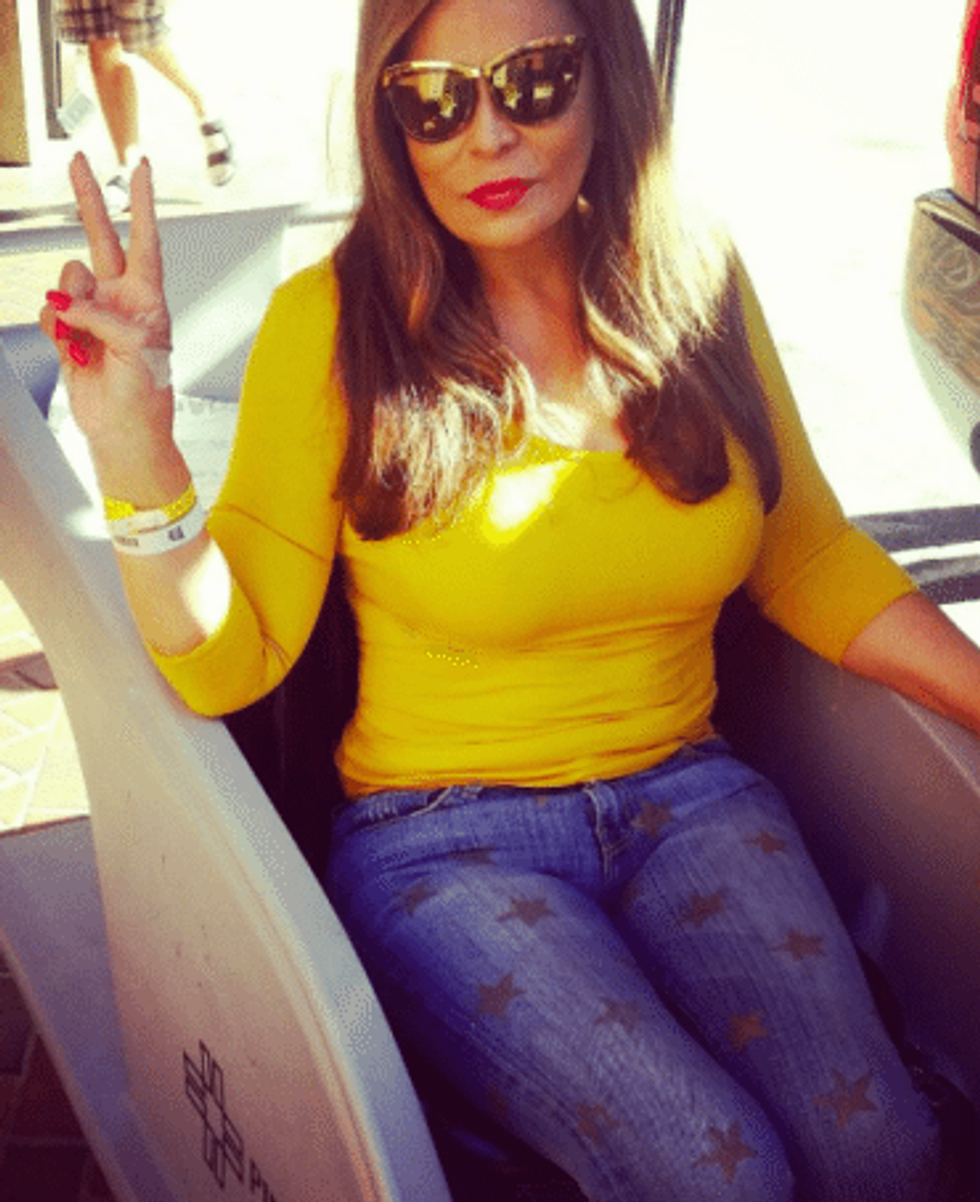 Ever since Mama Tina took a leap of faith and found love in a hopeless place two years ago, she has become a whole new woman. For fans of the woman formally known as.. well, that doesn't matter know does it? Because ever since her lavish wedding last year, the Queen of Queen Bey has had the honor of being Lady Lawson, and she has been getting her entire (love) life!
---
Starting an Instagram a mere five months ago, Tina has given fans a slice of what it's like to be born again as a new wife and woman in her prime. What's beautiful is that just last year, Tina admitted:
"The whole thing about dating was the scariest thing in the world! I would tell my friends, 'Where am I gonna find somebody at 59 years old? Where do you meet men? Where do you get them? And they're all gone.' It was really funny so I just focused on myself.

There was a time when I doubted if I would find love again [after my ex-husband]. But I was determined to be happy, and God sent somebody into my life. You can find love at any age. You just have to go for it."
And "go for it" she did! Check Out the 12 times Tina Lawson gave us life via Instagram
1. When She Taught Us Self(ie) Love
Low-Filter Killa! Mama Tina is a simple woman and a fan of a little blush and a bright red lip. But she also shows us a few "I Woke Up Like This" moments too! Kind of refreshing when we live in a time where young girls know now how to contour before they can count to 10!
2. When She Stanned for Her Man!
"mstinalawson: My baby getting it❤️ "
That's Mrs. Lawson to you boo! Tina Lawson is no stranger to a good repping for her husband, actor Richard Lawson. Whether it's a throwback picture of her 69-year-old hubby's high school year book pic or him dancing on vacation, Tina shared it for the 'gram. Go husband, that's my husband!
3. When She Got Artsy like Beyoncé
Because a family that loves art together, stays together. It's no secret that singer Beyoncé and sister Solange are huge fans of all types of art styles. Mama Tina is no stranger to a trip to the museum, where she admitted that one of her favorite art style is contemporary. But of course she had to stop and strike a pose, a la Bey and Solo style.
4. When She Showed Us that Life's a Beach
It's one thing to enjoy the view, but Tina makes sure to actually get on the beach and enjoy the sand under feet. From Galveston Island in Texas to Punta Cana, DR and the beaches of France, Mama Tina was taking in sunsets, boat trips and much more on her exotic trips. In the words of her Son-in-Law Jay-Z, "Life is But a Beach Chair!"
5. When She Wasn't Afraid to Share with Us Her Wash Days
Who runs the world? Curls! Mrs. Tina Lawson loves her a good wash day. A few times before going to "tame" her mane, Tina would upload a pic of her luscious locks before and after, giving us a little hairspiration to do a deep conditioner our dang selves. Party over hair, what you doing over there?
6. When She Chunked the Deuces of herself leaving the hospital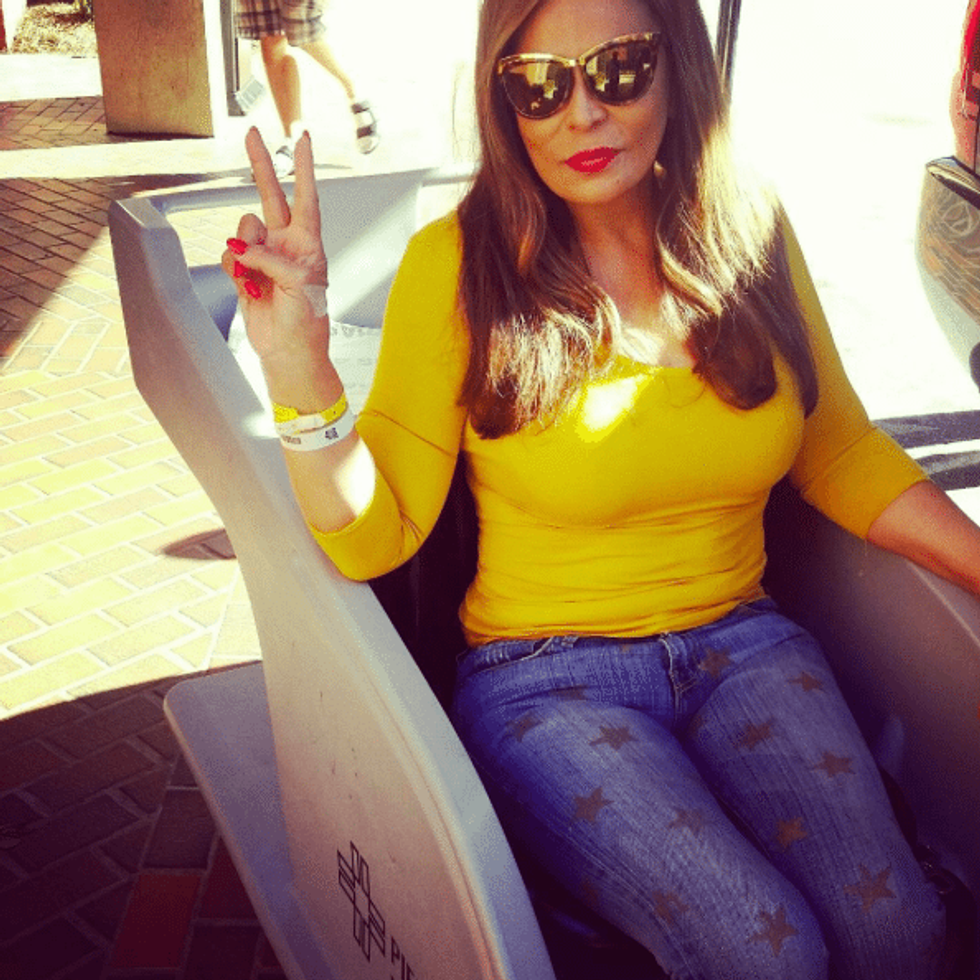 Peace, Love and Mama Tina! Mrs. Lawson uploaded a flick of herself leaving the hospital, as well as thanking her followers for their prayers. And of course she had to chunk the deuces on her stroll out because she is the flyest!
7. When She Wasn't Afraid to Take a Good a "US'-ie
From Costco to Costa Rico! The Lawsons are traveling the world and they are saving the memories, one selfie at a time. One of the things that stand out most on Tina's Instagram are her flicks with her and her man! We absolutely love that in the middle of soaking in the fun, they can stop to take a quick pic for keepsake!
8. When She Threw Down in the Kitchen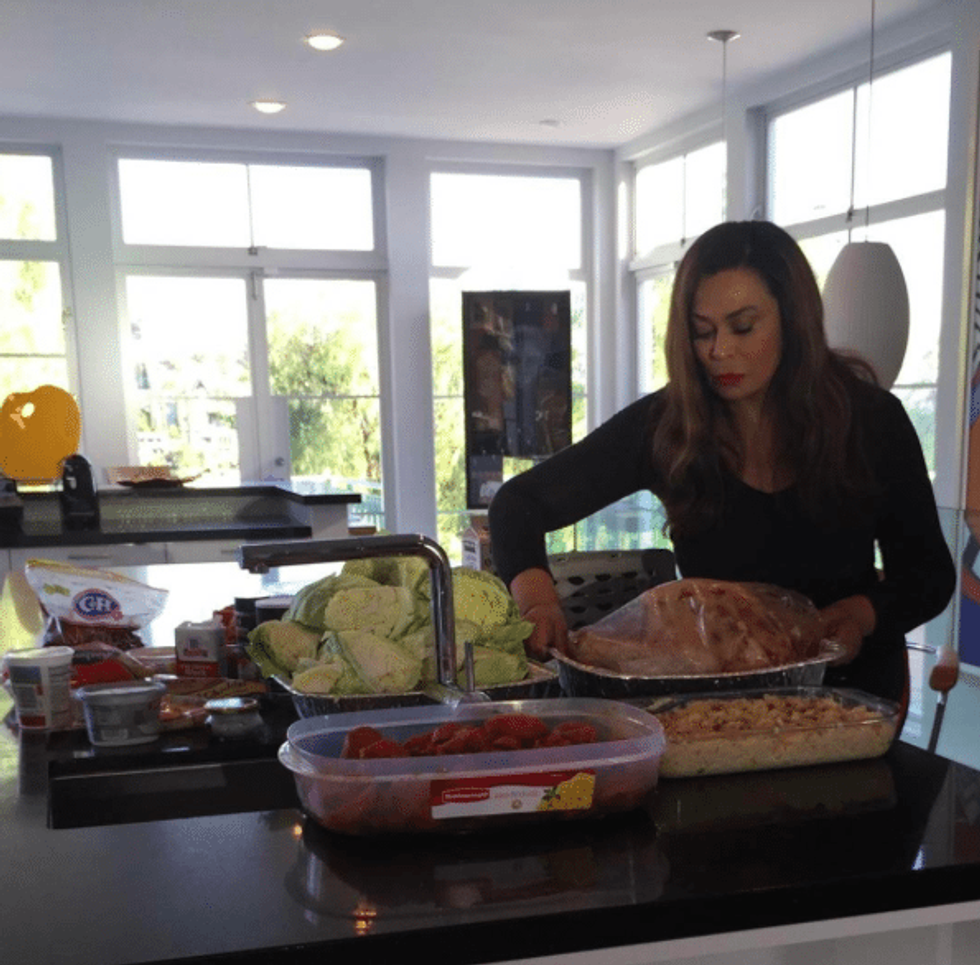 Listen. We're sure the Lawsons can afford their own personal chefs, but ain't nothing like hitting the kitchen some days and showing 'em how a good Texas chick from the south throws down!
9. When She Shows Love to ALL Her Daughters
Blend game strong! Mama Tina is everyone's mother and mother from another. On her Instagram, she reps all her daughters: Beyoncé, Solange, Kelly and actress Bianca Lawson, daughter to her hubby whom she constantly refers to as "ours."
10. When She Took in a Good Game
All is fair in love and basketball. Tina and her hubs love a good date night. One of their many dates also includes going to a basketball game-- but of course if you are Lady Lawson, you're sitting court side! Hello!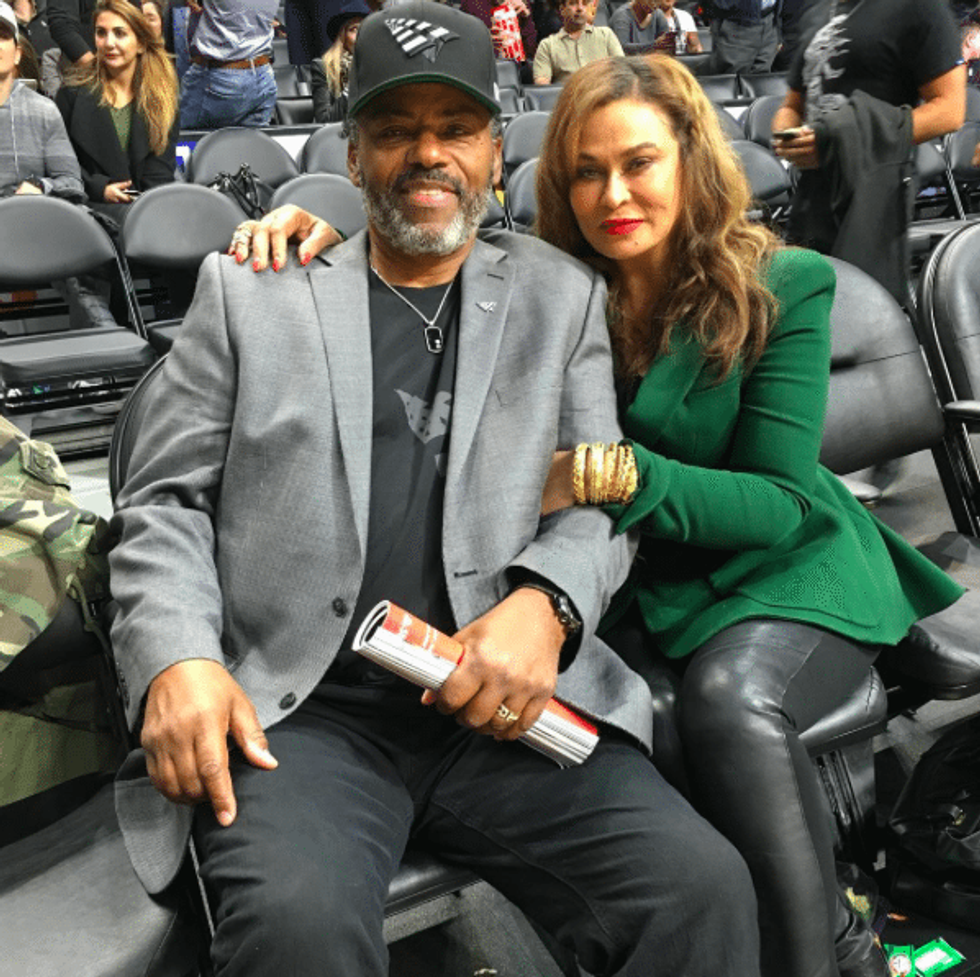 11. Speaking of Date Nights..
The Lawsons have plenty of those. Date nights on deck! And as far as we know, if the Lawson can prioritize time for everything from happy hour to themed birthday parties, it almost makes you think the least you can do is sign up for Soul Swipe and swipe left or right into the love of your life too. Bloop!
12. When She Wasn't Afraid to Wear White after Labor Day
And it's not even her wedding day! We all know by know, that the color Black is one of fashion's biggest life hacks to get slim and trim quick. It takes a bold woman to wear white all year long, but when you're the original baddie- ain't no color off limits. Any questions?
What are your favorite moments from Mama Tina?