---
Pinterest is the forgotten frontier of social media. We're so caught up on Instagram, Twitter, SnapChat & now Periscope that we've forgotten about the gem that is Pinterest.
I absolutely love Pinterest! I have the app on my phone and share my blog posts, photos and inspiration on my boards. I also find really great products and content on there. However, most of it is not generated by black-owned brands. One day, I found myself thinking, "Why aren't we on Pinterest? It's an excellent branding tool!" and I chalked it up to us not knowing enough about how to utilize the darn thing! I mean how do you start a board? Can you follow people on there? Is your page private? So many questions that need answers...well, I've got the answers Sway!
So Here's why Pinterest is awesome and how you can use it to build and maintain your brand:
1. It will increase your website traffic.
Pinterest allows you to post clickable links along with images. Instagram just won't do that for you boo! That whole "click the link in my bio" business can be off putting. So if you have a blog Pinterest is for you! You can share your lead image with your following & they can click the link to visit your post. One of my favorite bloggers Mattieologie has mastered the art of sharing her blog content on Pinterest.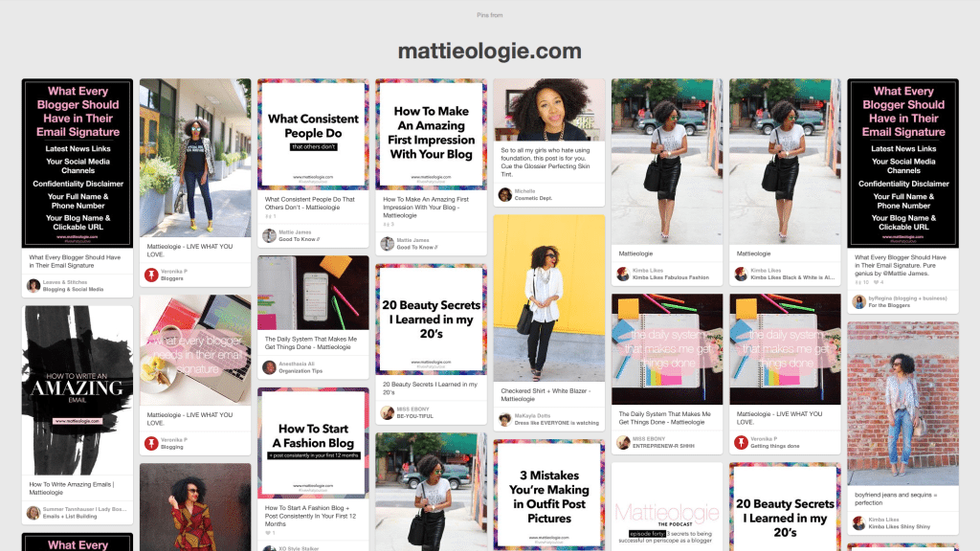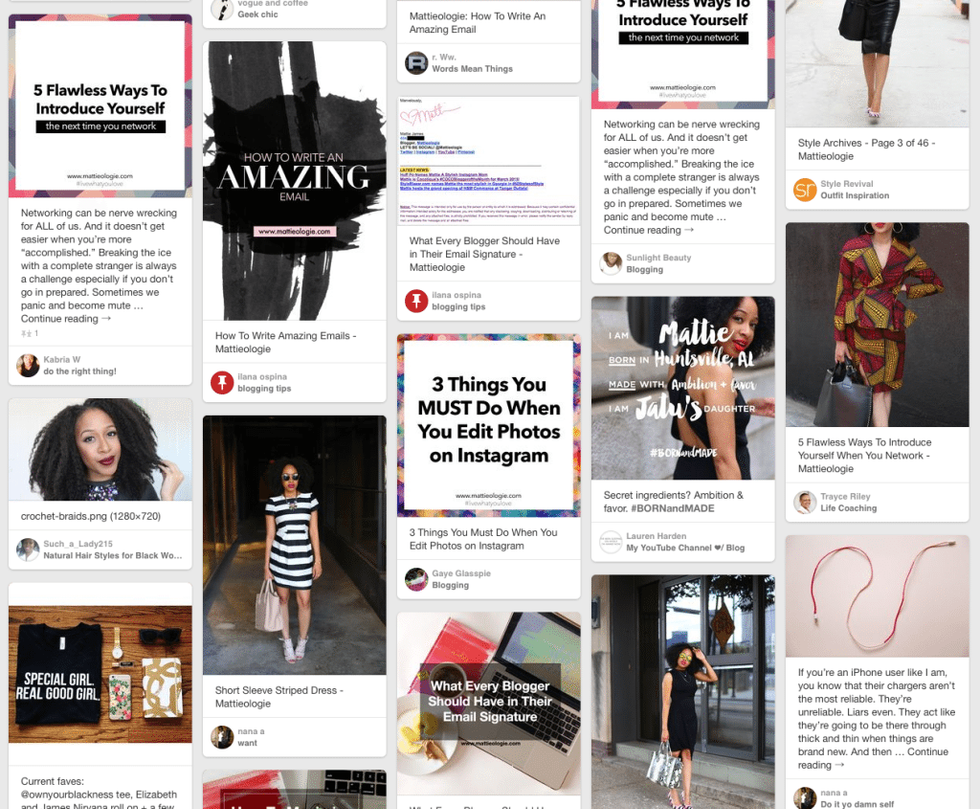 She has very specified boards and has dedicated one to her content. Great lead pictures appear along with a link for pinners to click. She has amassed a following of 7 thousand on Pinterest alone! See, there is power branding in Pinterest. In addition to being able to have clickable links with images, your following can share your content by posting it to their board for them and others to reference later. Start a board just for your website and pin all of your posts there.
2. It will allow more users direct access to your online store.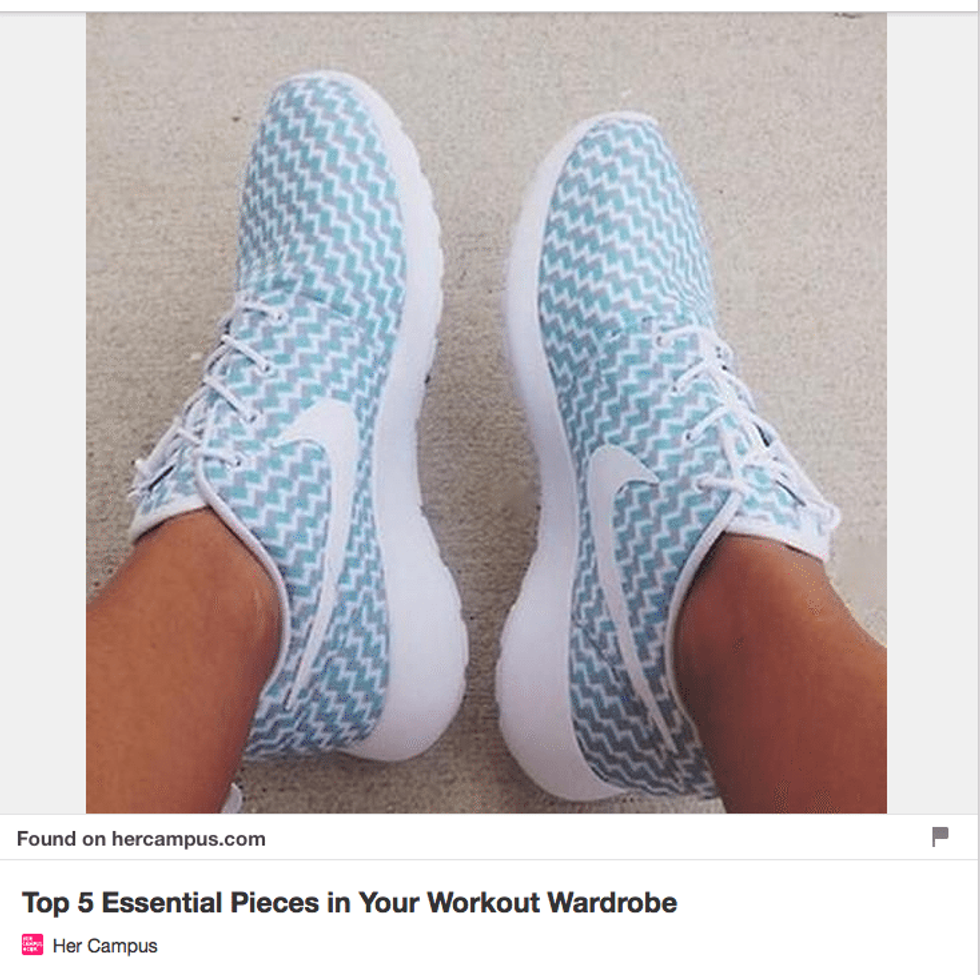 Pinterest is great for product-based businesses. A Forbes article titled, "Study Finds Pins On Pinterest Drive Sales And Have Legs" found that "that site visits from users coming from Pinterest yield 55 cents a piece in revenue, up 150% year over year. That puts it ahead of Twitter, with a revenue per visit of 44 cents, but behind Facebook, at 93 cents." Unlike Instagram and Twitter, Pinterest offers your followers the option of storing the information you share. So they can pin the information you post about your products and go back to purchase them later. It can be ineffective to try and sell a product on Instagram and Twitter when the timeline is constantly moving down so your product gets buried or scrolled by. On Pinterest, you can post your product and it will be there to reference. The same Forbes article states "each "pin" that a user attaches to one of his or her Pinterest boards is worth, on average, 78 cents in additional sales to the brand whose merchandise is featured…" Again, the image will be clickable so followers can click right through to the link to purchase. One stop shop!
3. It keeps your posts organized.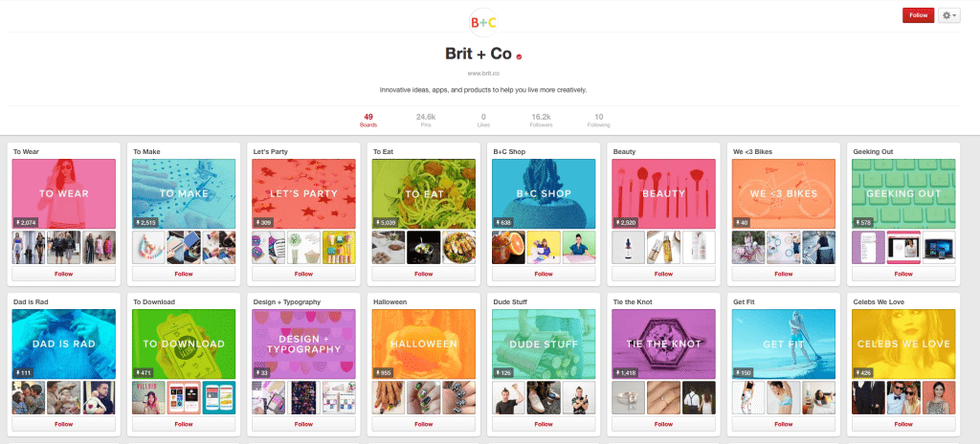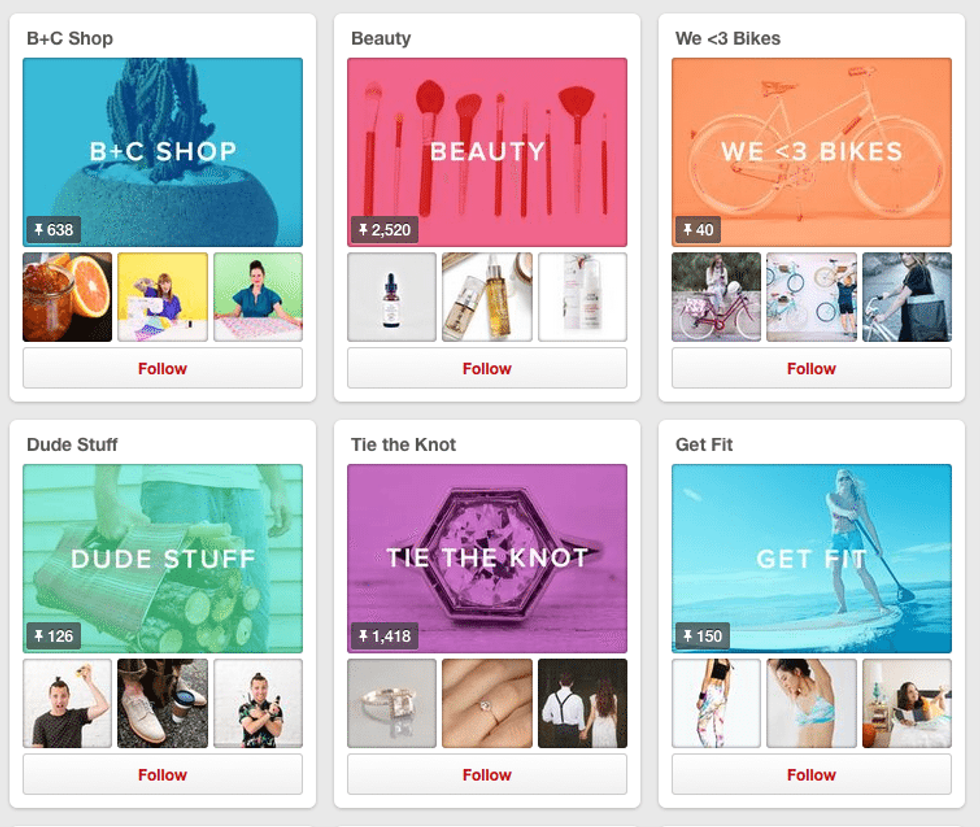 Unlike other popular social media sites, Pinterest offers you the ability to categorize your content. On Instagram, Twitter and Snapchat all your thoughts, posts and content are all housed on one feed. However, on Pinterest you can create a board titled whatever you like and fill that board with pins. Creative brand + DIY company Brit+co is a shinning example of how organizing content on Pinterest can drive business. Their Pinterest is not only visually stunning but their content is organized so that pinners can eaily find what they are looking for. Need a recipe? There's a recipe board. Looking for tech, there's a geek board. Brit+Co's organized Pinterest empire has amassed them 16.2K followers on Pinterest. Boards act as their own separate timeline within your overall timeline. For instance, you can create a separate board for beauty, style and blog content. So when your followers or consumers are looking for a particular type of content or product from you they don't have to fish through a sea of content to find it.
4. Your post have more longevity!
According to postplanner.com "the half life of Pinterest pins is 1,600 times longer than a Facebook post." What that means is your content will have staying power on Pinterest. Forbes reports that "Unlike Facebook status updates or Tweets, which quickly recede down the timeline, pins spread out their effects over a period of months. A full 50% of visits driven by pins take place after 3.5 months, and 50% of orders happen after 2.5." It will be more accessible more often than it would be if you posted it on any other site. How many times have you favorited something on Twitter and never gone back to it? See! Over on Pinterest your content is stored on your board where pinners can access it all year round!
xoTip: Create a Pinterest account that reflects your interest and style. Dedicate one board to your business so that pinners can see what it is you have to offer and how they can access it. The reason Pinterest thrives is because a Pinterest is kind of a window into the life of a business or brand, so really make the best of it. When you share your style inspiration, or a book that you've read, or a great paint color for your home, people connect with you beyond your brand or business and THAT is how great businesses are built: through genuine connection.
Mosey on over and see what all the fuss is about. I guarantee you'll not only gain some great inspiration but you'll expand your brand's reach.
What are smart ways you use Pinterest to grow your business or brand?