Is love color blind? To those in it, yes. To those on the outside looking in, not always.
---
It may be difficult for some to process, but it should hardly come as a shock that in 2015 some couples are still experiencing the backlash that comes with dating outside of their race.
Interracial and intercultural relationships are hardly anything new, and for the most part "acceptance" of a man or woman dating someone outside of their cultural or racial background has certainly gotten better with time. Yet, with the growth in social media and other platforms that give people access to voice their opinions, comes the unwarranted and harsh commentary of naysayers against those folks who choose to love without borders.
For example, just earlier this year, singer FKA Twigs, who is engaged to Twilight actor Rob Pattinson, took to her Twitter to express her shock at being bombarded with racial slurs for her relationship with the actor. Twigs said that she felt such remarks as being called a "Monkey" and "Black B*tch" were completely unnecessary:



Twigs took to her Twitter to respond to the tweets, while expressing her own shock at the backlash: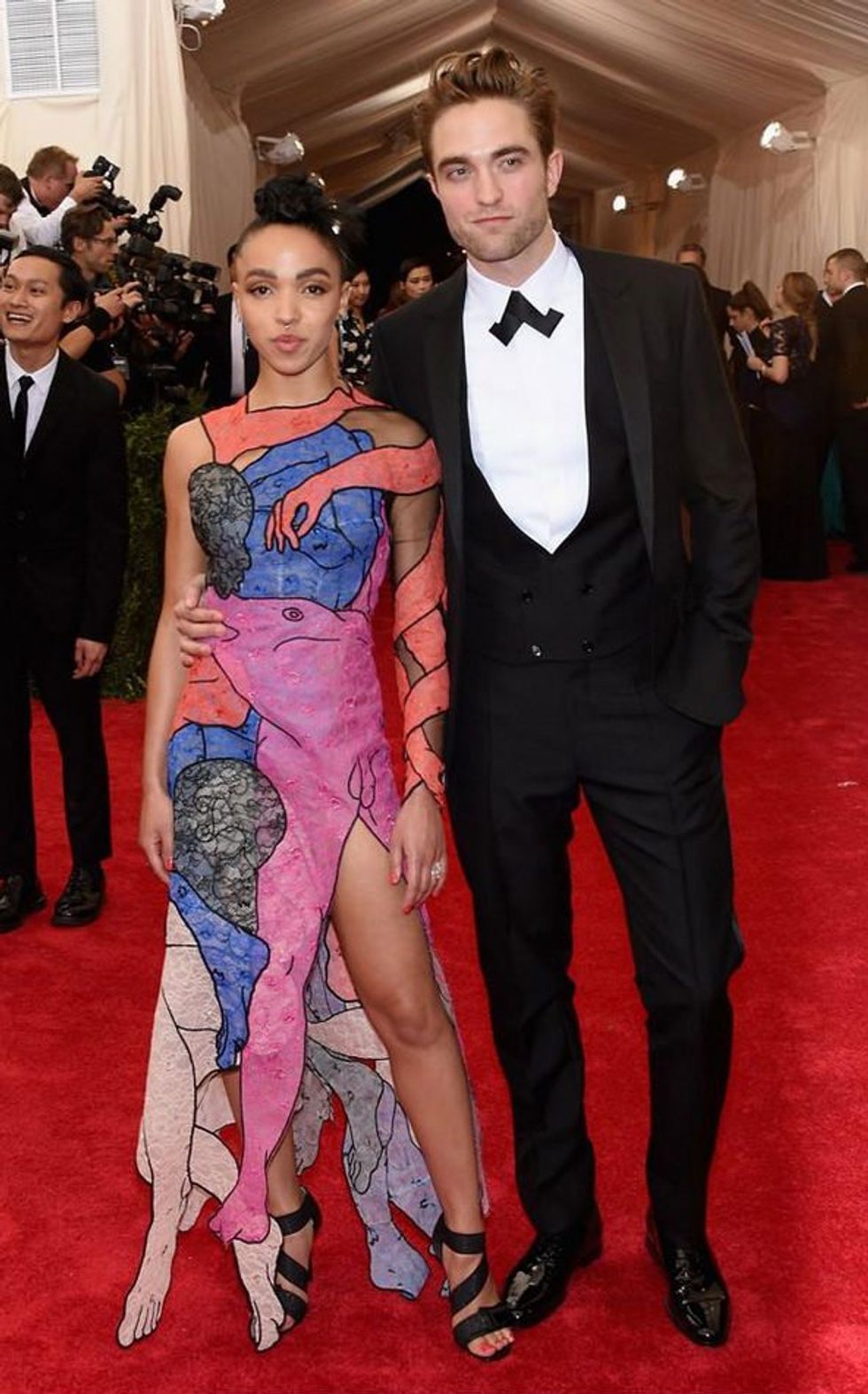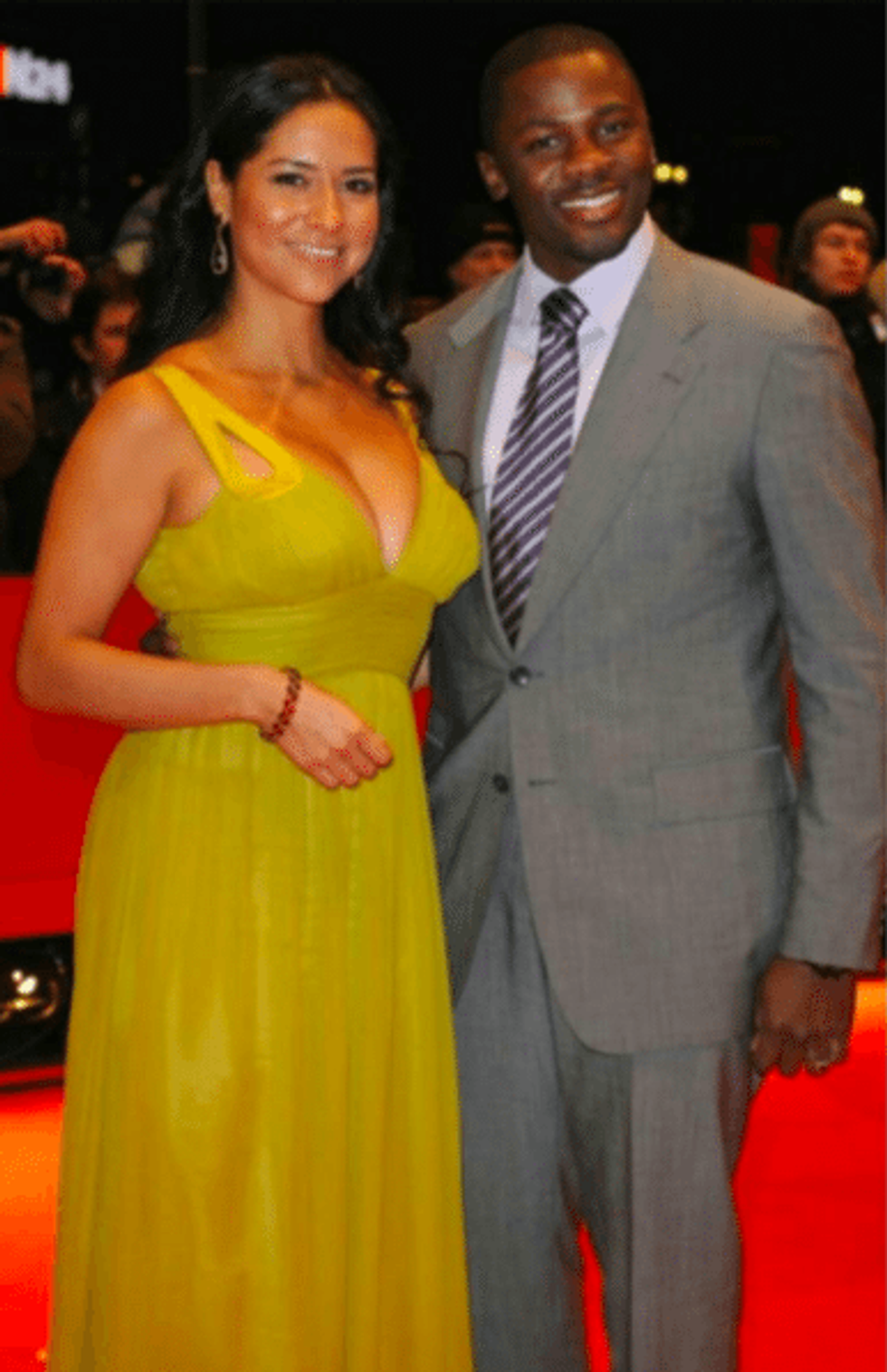 Even actor Derek Luke had to address the issue as recently as a few months ago, when he placed a photo up of him and his wife, Hispanic actress Sophia Luke, on his Instagram. Although the couple have been married for 16 years and have never hid their relationship from the public, fans of Luke (or anti-fans of interracial/intercultural couples) took to Luke's page to stand up for Sophia, while expressing his shock for the amount of hatred in 2015:
"I never usually entertain the opinions of others because everyone is entitled to theyir own opinion (positive or negative). But we're in the year of 2015 & when should it be a "problem" to date outside of your race Why is that an issue AGAIN?
My wife may not be Black but she is mine. And she's mine with a heart of gold." -Derek Luke
Recently photographer Donna Pinckley did a beautiful and powerful photo project on interracial and intercultural couples. The project, called "Sticks and Stones" was inspired by a moment in Pinckley's career as a photographer when she was capturing some precious moments between a black man and his girlfriend, when the woman's white mother came over to Pinckley to express her dismay in people's disapproval of her daughter's choice to date outside of her race.
"If you go black, they won't touch you," Pinckley said the woman's mother recalled hearing people tell her daughter.
This soon inspired Pinckley to do the photo series, saying "I just wanted to show [people] that we should be treated equally," in which she purposely shoots in black and white film in order to detract attention from the color contrasts, and allow people to focus on the couples' love instead. Each photo includes a caption from the couple of at least one racially-rooted insult they've heard spewed at them during their relationship.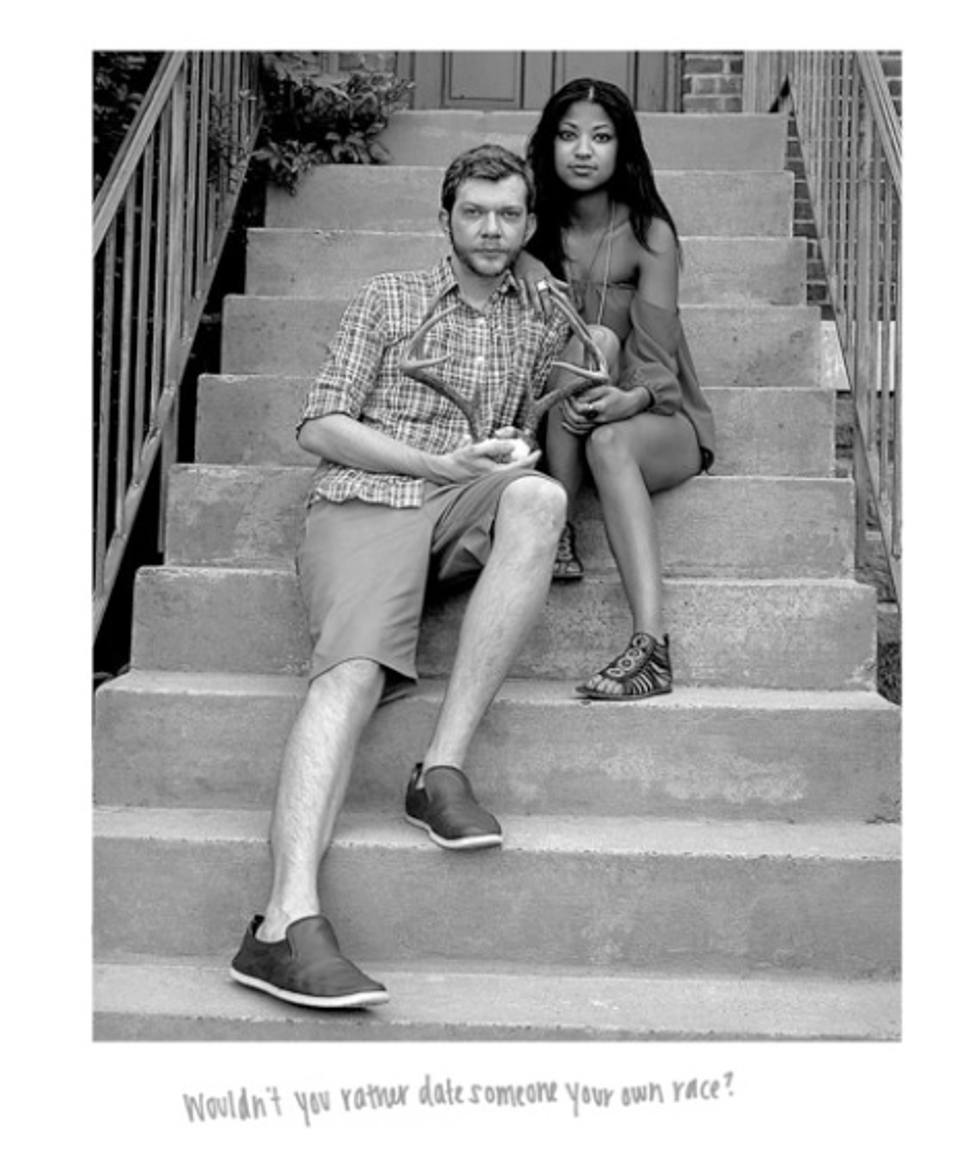 "Wouldn't you rather date someone your own race?"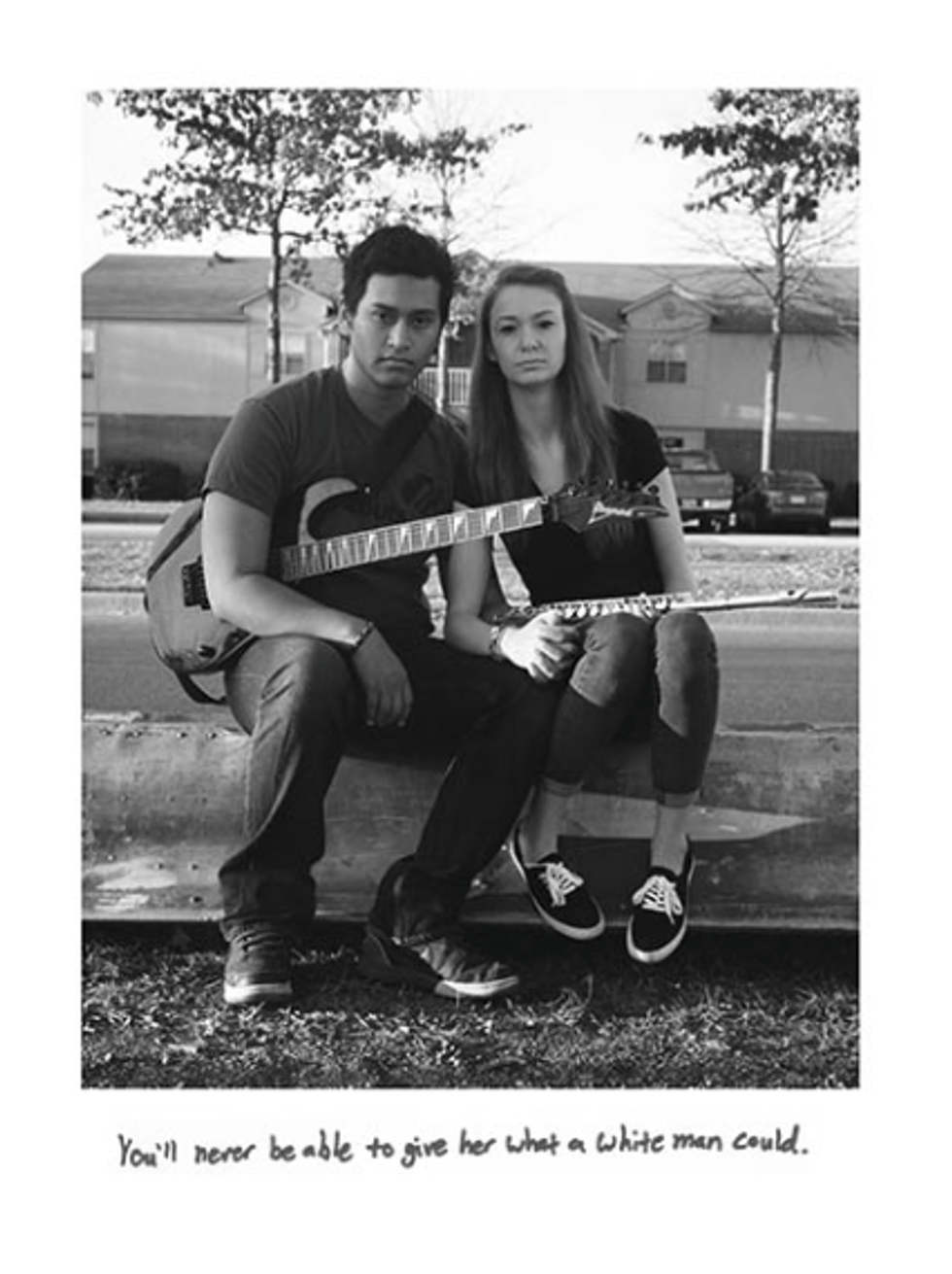 "You'll never be able to give her what a white man could."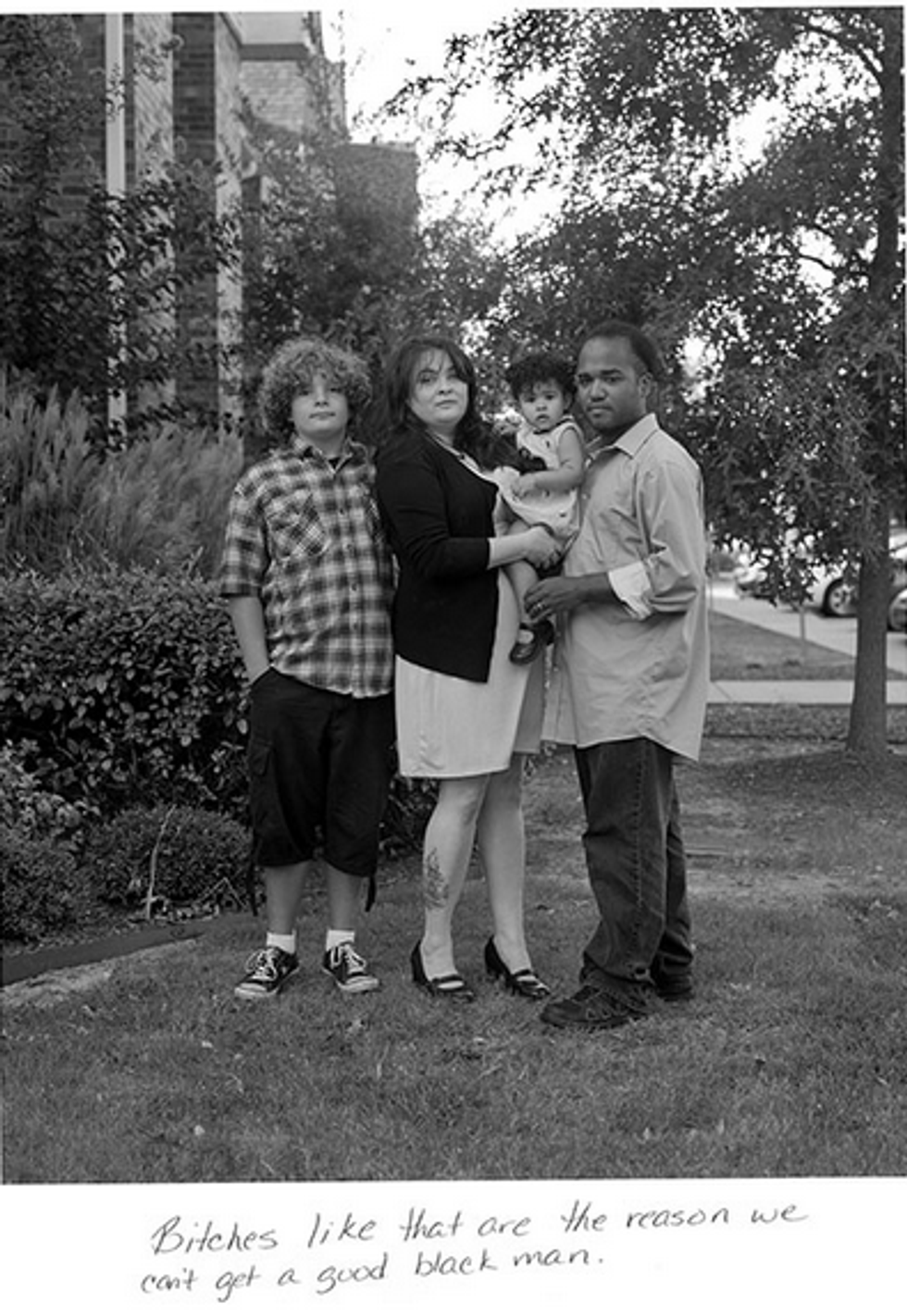 "B-tches like that are the reason we can't get a good black man."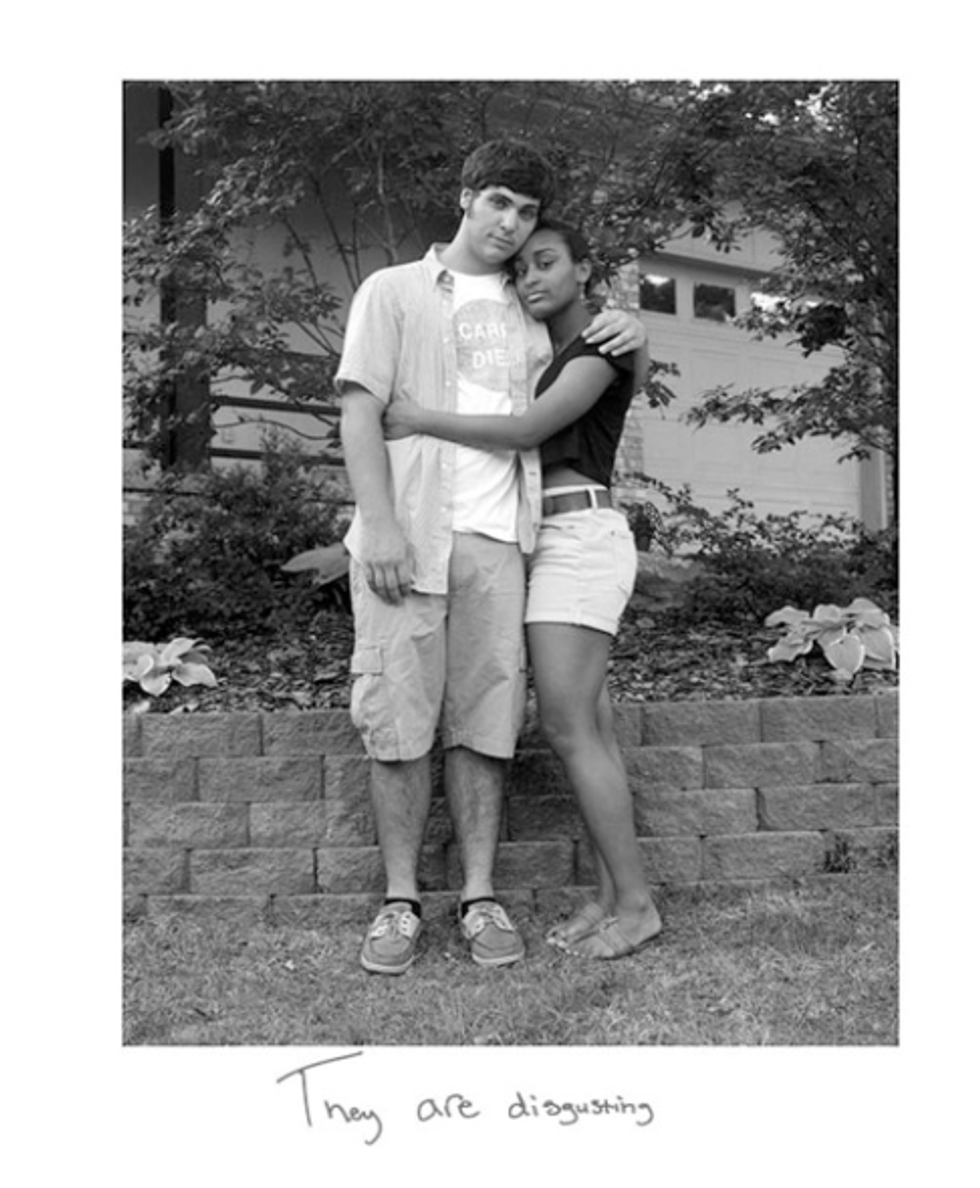 "They are disgusting."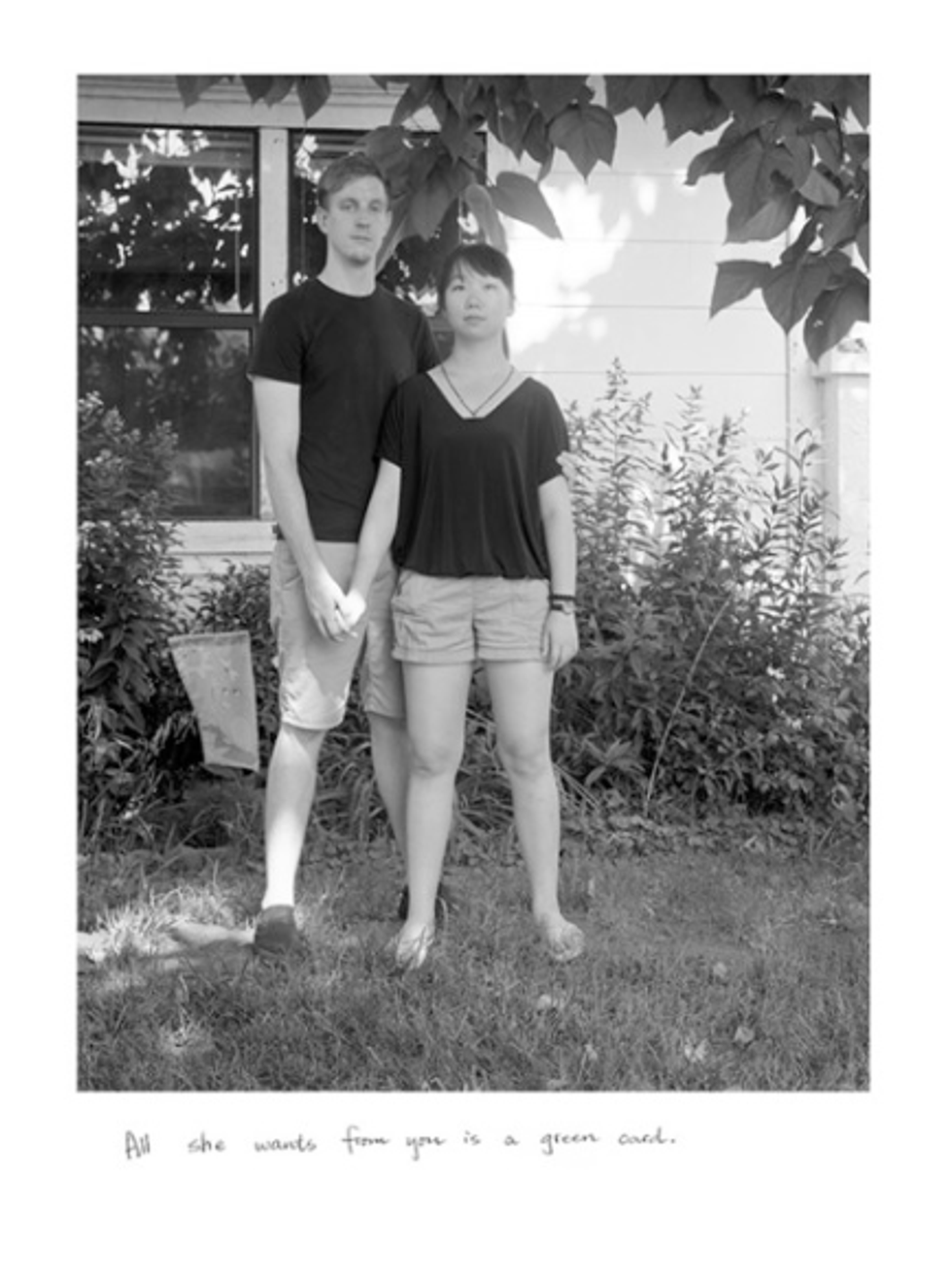 "All she wants from you is a green card."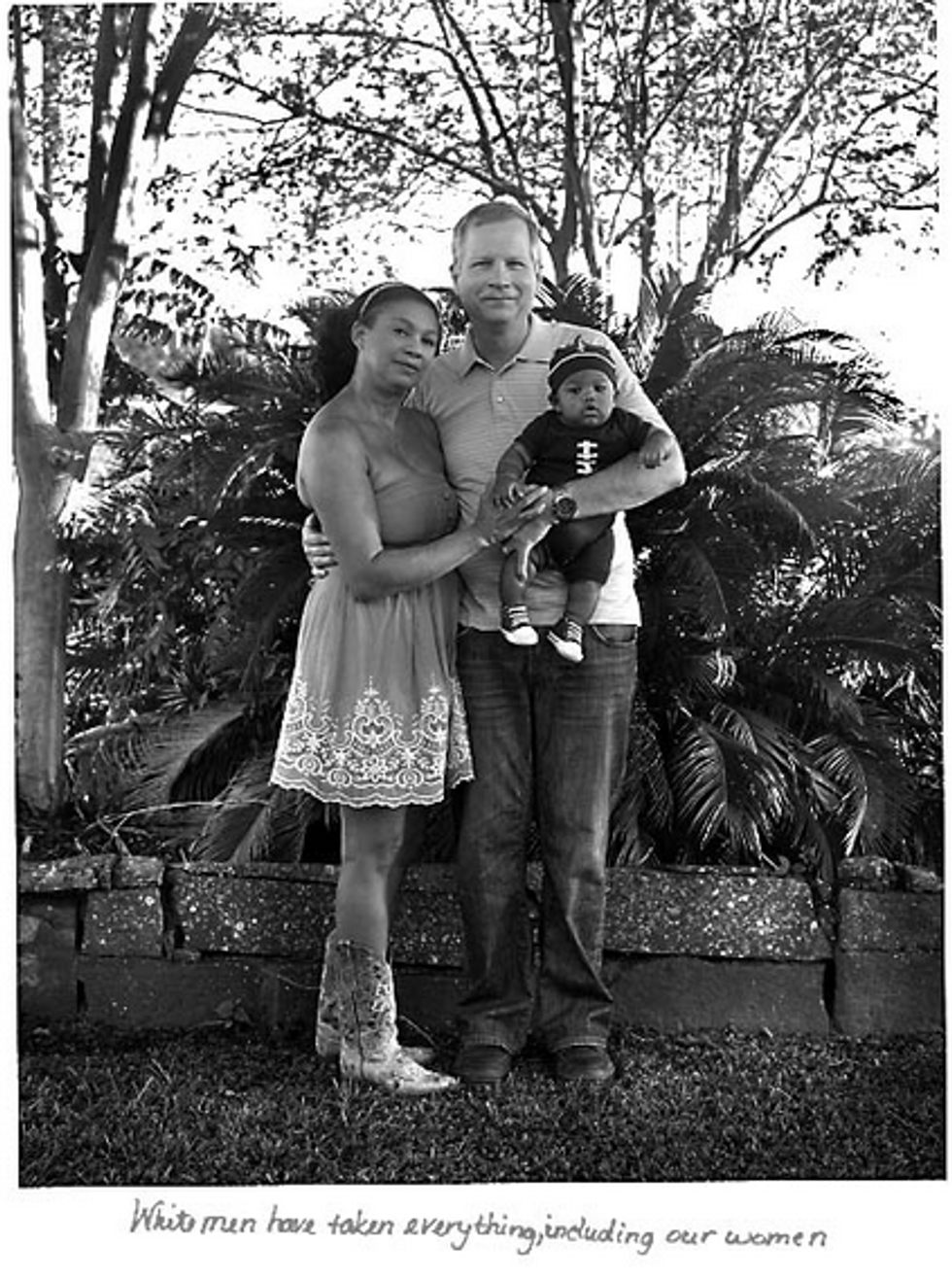 "White men have taken everything, including our women"
According to Pew Research Center, as of 2014, the number of Americans who were in favor of those marrying outside of their race (not that they were in interracial relationships themselves, they were just not against it either), increased 24% since 2010. However, according to Pinckney, she couldn't tell in her experiences with shooting the couples, most of which were still young and still incurring hate speech.
"It's kind of interesting to see, with race relations the way they are, you would think that you would only hear the comments made to older couples, but I'm finding out I have a lot of young couples, too, that have had comments made to them. I find that kind of disturbing. It's not getting better."
That's unfortunate. But just because someone steps out on their race for love's sake, doesn't mean they are stepping on their race. Many people are very proud of their racial and cultural background, and more modern families have learned to integrate both heritages and influences into their homes. Hopefully one day people can learn to live and love in peace.
[Tweet "Just because someone steps out on race for love's sake doesn't mean they're stepping on their race."]
Have you ever experienced any backlash for dating outside of your background (race or culturally)?
Check out a few more pics along with the alarming captions and stories in the gallery!