I had to touch on the topic of dating a man with child after seeing the pics of Kylie Jenner, who recently attended the birthday party of Tyga's three-year-old son, King Cairo.
---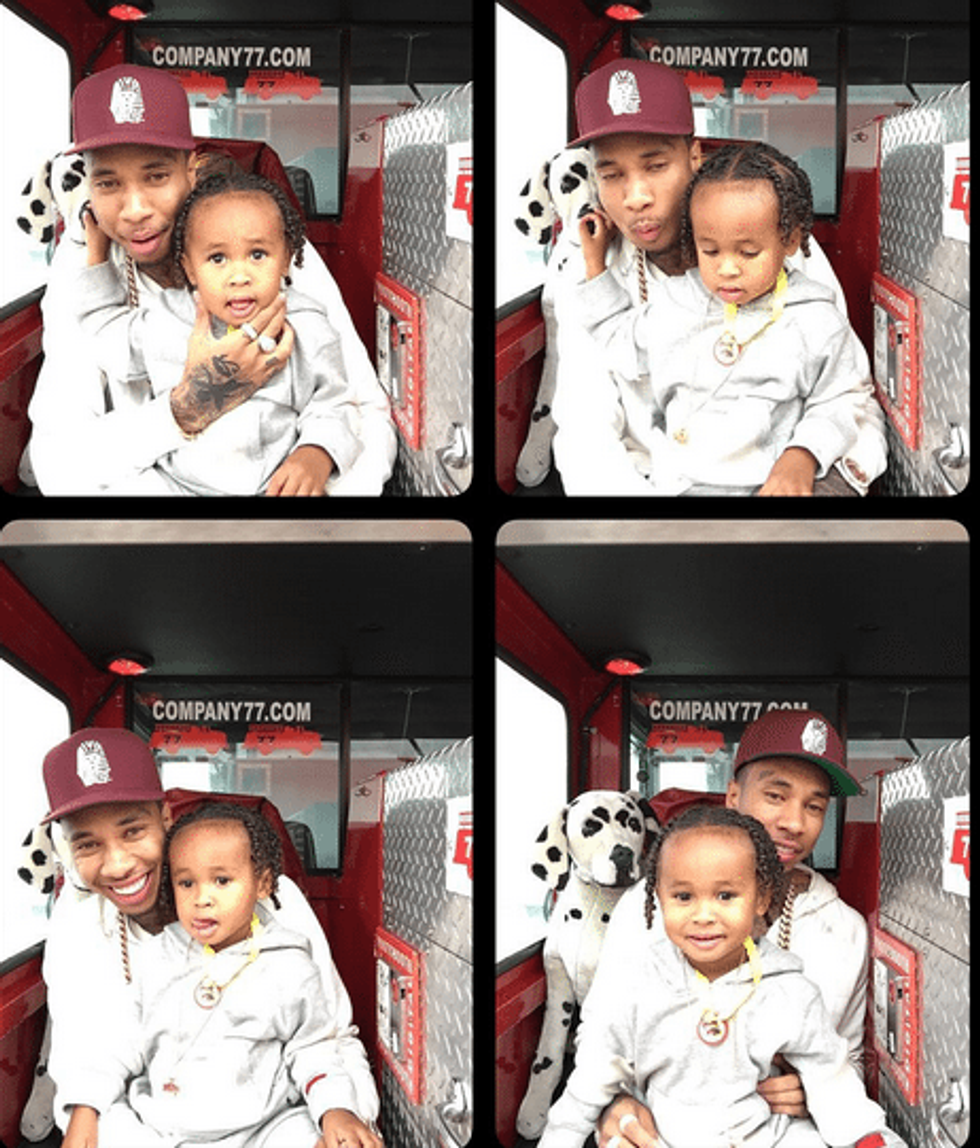 In case you missed it, this weekend family and friends that included Tyga's mom, Pasionaye Nguyen, his grandmother Kim, sister Cece Nguyen, Chris Brown and his daughter Royalty, North West, and many more gathered at Race's Edge Indoor Karting Center for the firehouse/racer themed birthday bash.  Kylie was also there and in the step-mom spirit as she rocked a matching pair of Jordan 7 sneakers with King.  In short, it appeared to be a family affair.
What caught my attention, though, was that at the young age of 18, Kylie, who more than likely has her fair share of men to choose from, has signed up for dating a man with a child. In most cases that shouldn't be a problem, but it can be a tricky situation when it's your first time attending a party of three as opposed to just being you and your boo.
So, I have an honest question (and please respect it):
What's with the stigma surrounding dating a
m
an
with child?
Don't get me wrong, being involved in a relationship bigger than a party of two can be stressful. However, last I checked, drama does not discriminate, and couples in relationships involving no kids at all also incur their fair share of issues too. Perhaps I am more empathetic to the idea because I have been involved with men who have child(ren), and I've had a chance to experience for myself how good it can be.  For example, my first relationship with a man with child was when I was 21, and as a soon-to-be college grad from a conservative family, I had never imagined getting involved in a relationship with kids other than my own. However, as I soon learned, dating is like a game of duck-duck-goose, and I can't help who my heart lands on. And shortly before turning 22, mine landed on a 25-year-old father and his new baby.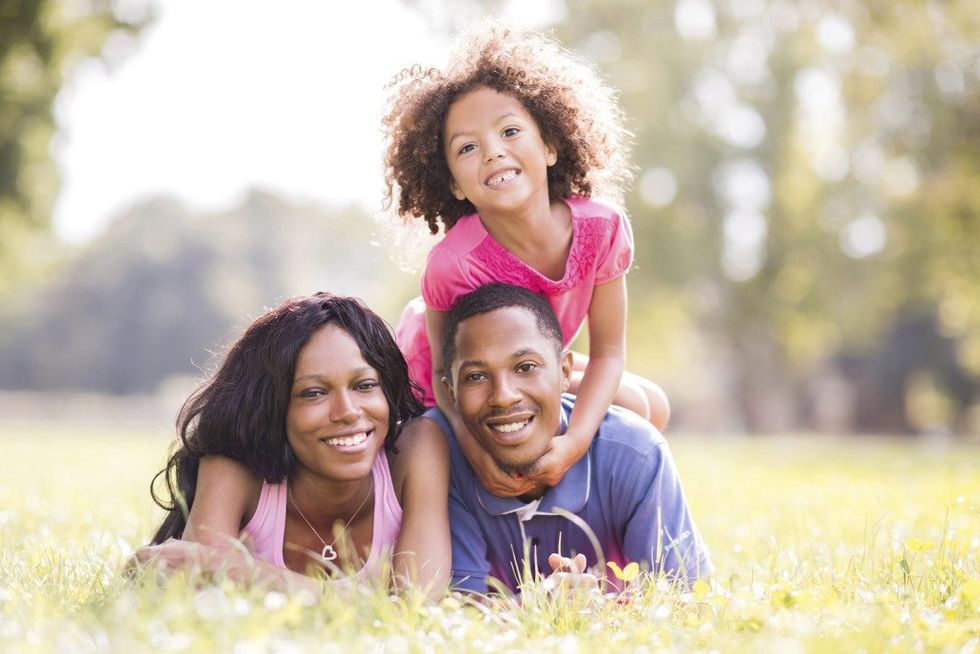 [Tweet "Dating is like duck-duck-goose and I can't help who my heart lands on."]
At this point, baby boy was a little older than one and the spitting image of his father. What wasn't there for me not to adore about these two? However, this particular man would soon learn that it was difficult to comprehend matters of his heart at such an early stage in his child's life. I learned that the emotions at that point for how a man feels about the mother of his child are very fresh, confusing and conflicting and this lead to drama with his child's mother. Although we did not last, my former boyfriend was able to land in another relationship a few years later. I guess by that point the mother of the child already accepted what the relationship was, or rather, what it wasn't.
That particular situation didn't work out for me, but it didn't discourage me from shying away from dating men with kids altogether. These type of situations can work out as long as a few precautions are kept in mind.
Here are a few tips and concerns you should have if you are considering getting involved with a BIG and his "small".
1. Consider dating a man whose child is a little older.
I would say about four-years-old and up. I learned from my last boyfriend that it takes time for a man to know what he wants after having his kid--especially a first time father. He may tell you one thing but his feelings are subject to change later. Does this mean he lied to you? Not necessarily. Understand that no man or woman can predict how they will feel once a child comes into their lives. Think of it as a math equation--the outcome changes with each new variable.
Also, most new parents feel obligated to at least try and make things work with their partner in order to give a fair shot at a traditional family structure. And that's completely understandable. As I mentioned above, by the time my ex's son was reaching the end of his toddler years, he was able to successfully bring him around his new girlfriend. I learned that it takes some people years to realize that it is, in fact, very possible to still be a good parent without actually being with their child's mother. My parents have also displayed this through their ability to be good parents to me, just not good for each other. So again, when considering dating a man with children, keep in mind that the child's age is key to figuring out how many years of experience your potential suitor has had with dating as a father.
2. Make sure you make your role and intentions clear.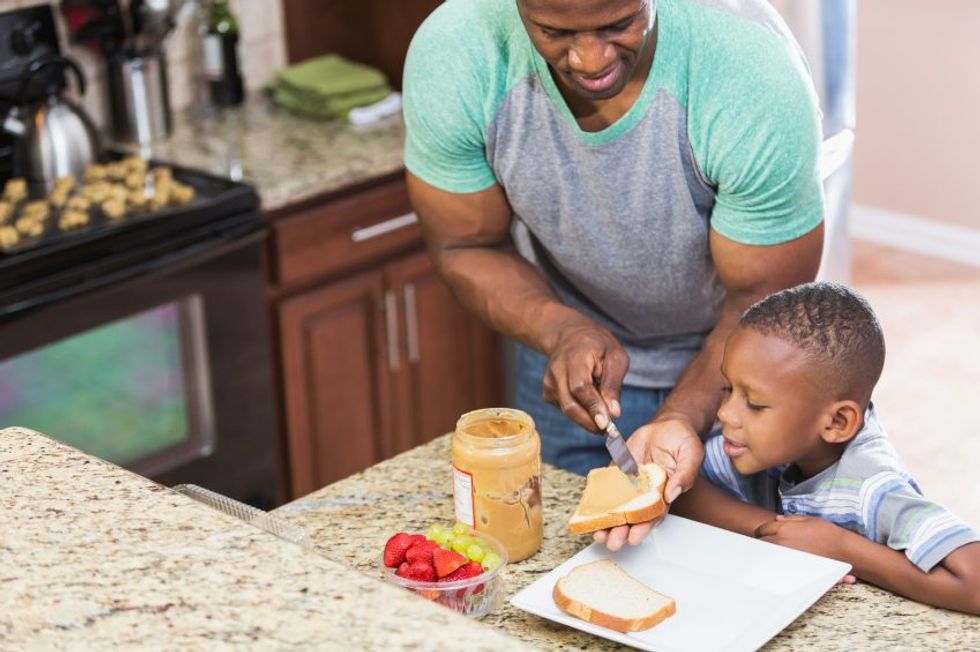 Ladies, most men are not looking for a new mother for their child. For the most part, they are happy with the mother their child already has. And you know who else is happy with their mommy? The kid! Do not undermine the awareness of children, they are extremely observant beings and easily displeased at the first sign of discomfort. So don't be too intrusive!
Make sure you introduce yourself to your boyfriend's son or daughter with a friendly nickname. Most kids call me "Raya" by default, a shortened version of my full name. This is so that they know you are not there to be their mom but rather, that their friend first.
If possible, try and set up a day where you get to meet the mother of the child as well. Every parent has the right to want to know who their child is with when not with them. You may need your man's help with setting this meeting up.
3. Always keep in mind that a kid is involved. THEY matter most.
Quite often after winning over the heart of our man, we can grow impatient with the time it takes to win over the hearts of their mini-me's. Remember, it is the father's job to appreciate you, not his child's. Your boyfriend owes you his love, his kid owes you nothing. If you go into a relationship thinking you are settling and as a result of that, that people owe you something...well, you may not be mature enough for such a shared-love-affair. At the end of the day, the comfort of the child is what matters here most.
Also, do not try to expedite a kid's emotions towards you. Allow these feelings to develop naturally. After being around enough, I have had children call me "mom" and it is something that I answer to because it is only natural that this will happen. A good father does not introduce his child to just any woman, and the presence of another woman who displays maternal attributes will sometimes make young kids call you "mom." Don't correct them; it's not necessary. And don't be offended when they call you by your regular name next time, too. This is just as new for them as it is for you.
4. Adjust your priorities accordingly.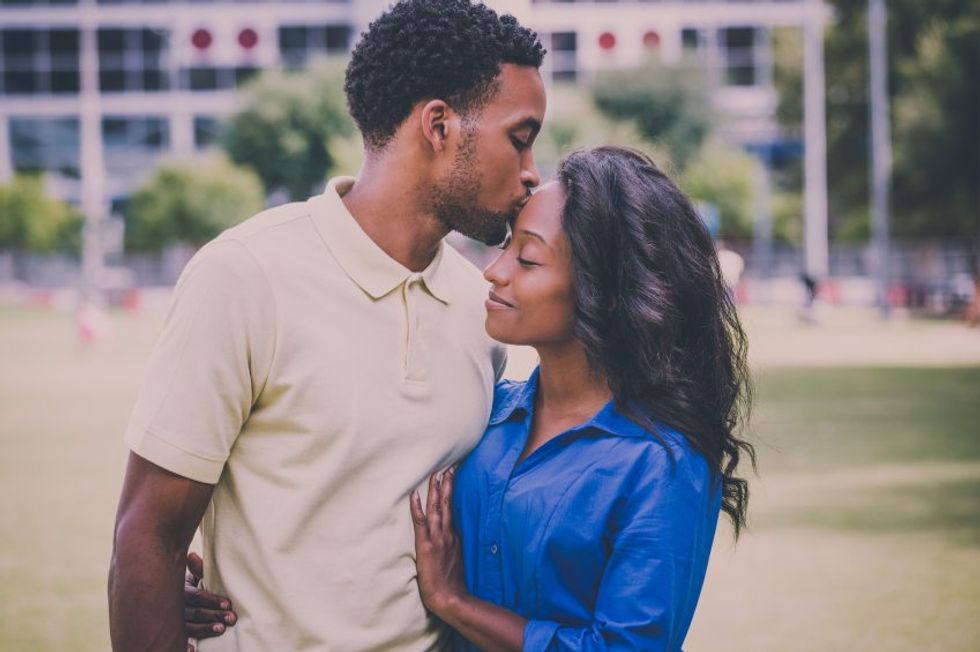 There a different things you have to accept when being in a relationship involving children. For one, you have to understand that in most cases, if not all, his child comes first. This may mean having to cut dinner short if their is an emergency at home or accepting that it may be indecent to spend the night at your boyfriend's the first couple of nights his kid is over his place. Relax, you were previously spending a few nights alone without him and you can sacrifice a couple of more.
I think many people find this hard to wrap their minds around since everyone wants to be the highest priority in any relationship. But when you think about it, when it is your time to be a mom, your child will be your highest priority, too. Even placed above your spouse. Just know that for your boyfriend, this lesson in selflessness has already happened for him. An attentive and good father is a reflection of a man's character. Would you really want to date someone who is good to you but a negligent dad? It's almost admirable when someone can place someone else's needs above their own, so learn to accept and respect that. Trust me, the right man will appreciate you for it and will also treat you like a queen for your amazing ability to be, well, amazing!
5. Don't forget you ARE a priority, too!
Let's face it. As women, we're all about lists and we try to adhere to a certain order.
1. First comes love,
2. Then come marriage,
3. Then comes baby in a---
Oh wait. we skipped two and went to three, huh? Listen, do not LIVE by the order, LIVE by the list. Just because the order of your list has shifted doesn't mean it hasn't already been written. Still desire and expect what you want out of a relationship. Yes, you went straight to being a pseudo stepmom, so what? Does that mean you can eighty-six any thoughts of ever being a wife? Does this mean the next step is co-existing and playing house without the full-commitment?
Not unless you want it to mean those things.
I remember my brother told me two years ago when I was a junior in college and dating my ex ,"You're doing good, but please remember that you're still deserving of the best!" My brother basically didn't want me to forget that I am a deserving woman who could play "step-mom," but still deserved to be a wife when the time was right for me. Even playing the role of mom makes you come down with baby fever and us thinking our time is soon. But relax. Personally, I want to wait until I am married a couple of years before me and my man have kids. Whether he has a child or not, my goal is to be a great wife and then a mom. At least that's what I hope, but hey, you never know. So again, adjust your priorities, but still make yourself one too!
In short, in many cases, when these relationships fail, they can be very hurtful in the end for all parties as involved. As a woman  you feel like you broke up with two people instead of one. And in some cases, the kid can get hurt as well. But don't get me wrong, when done right it can be healthy and rewarding like any other relationship.
What have you learned from dating a man with kids?