Last night was the 95th annual "Miss America Awards," and although the crown went to Miss Georgia's Betty Cantrell, all eyes were on the real MVP- the lovely Miss Vanessa Williams.
---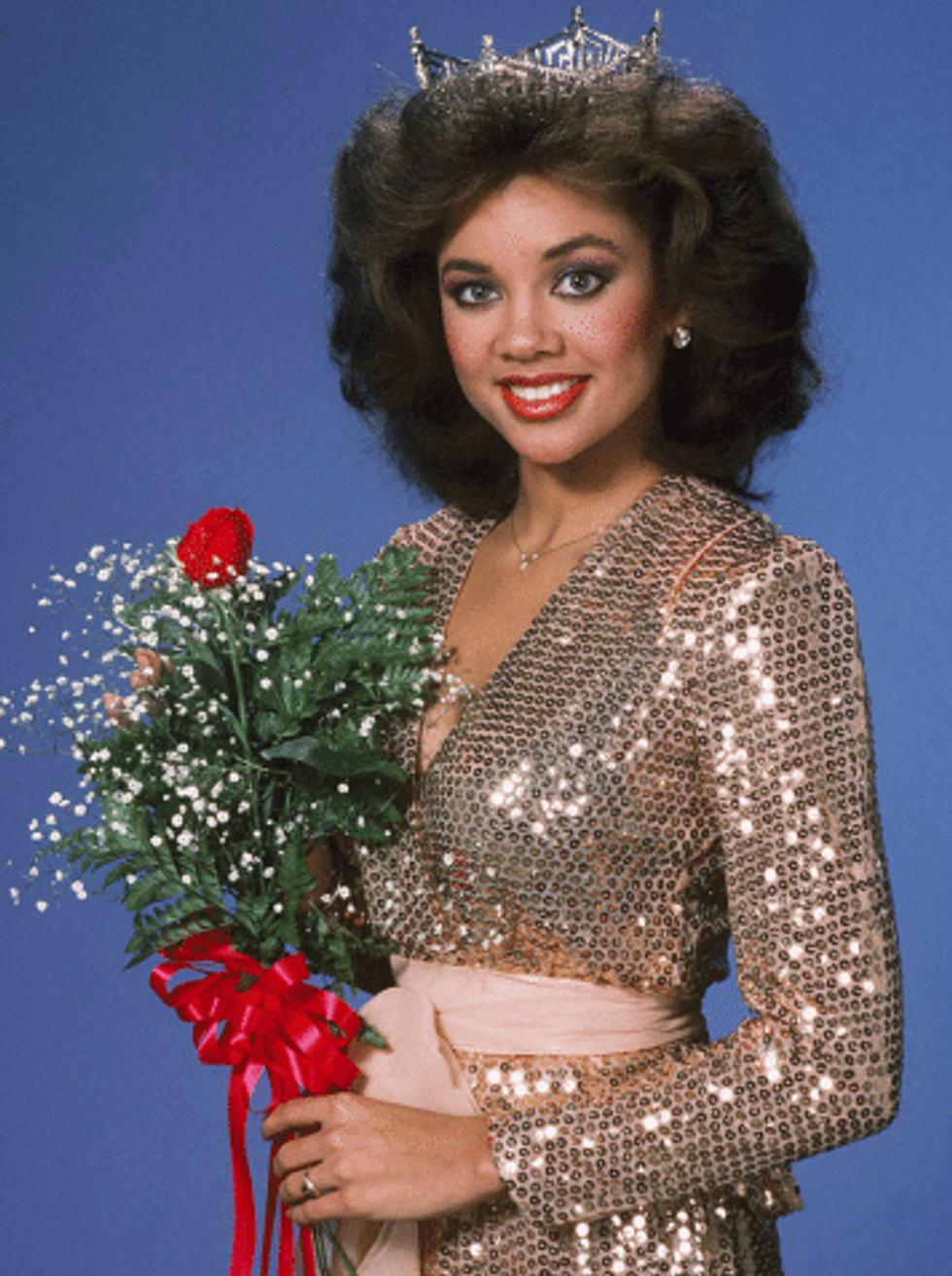 After having to renounce her crown back in 1984, former Miss America and pageant queen, Vanessa Williams, received an apology from the longstanding organization--an overwhelming 32 years later. Back in 1983, a then 20-year-old Vanessa Williams had the honor of being crowned the first Black Miss America. However, the feat was short-lived when adult publication, Penthouse magazine, decided to run a fully-nude and suggestive photo spread of Vanessa, with explicit pics taken of her and another female model. At the time, the advisory board for "Miss America"  felt that photos of Vanessa jeopardized the wholesome image of the organization, which placed her in the crossfire of media scandal.
So how did the photos come about? Well for one, you can count out Photoshop (after all, it was three decades ago)!
Actually, the pictures were taken in 1982 by photographer Tom Chiapel. At the time, a 19-year-old Vanessa claims she was experimenting with modeling and artistry, and was told the intimate pics of her and the other model (a friend of Chiapel's) would simply be used as "silhouettes," and no faces would be shown. However, most likely capitalizing off of her most recent exposure from the pageant, Chiapel passed the images over to Penthouse publisher Bob Guccione, who'd reportedly also gotten a hold of Vanessa's model release form too.
Once published, the "Miss New York" turned "Miss America" was given 72 hours from the organization to resign. In a press conference held in the summer of 1984, a shaky Ms. Williams reluctancy renounced her crown:
"This is the worst thing that ever happened to me. For a 21-year-old person to go through such national attention, such a catharsis in public, is really awful.

Right now, I feel personally very violated by Penthouse, by the photographer and by the pageant officials. I found out through the media and through my attorney about the pageant's decision. They should have taken the time to contact me or my family. I feel very hurt.''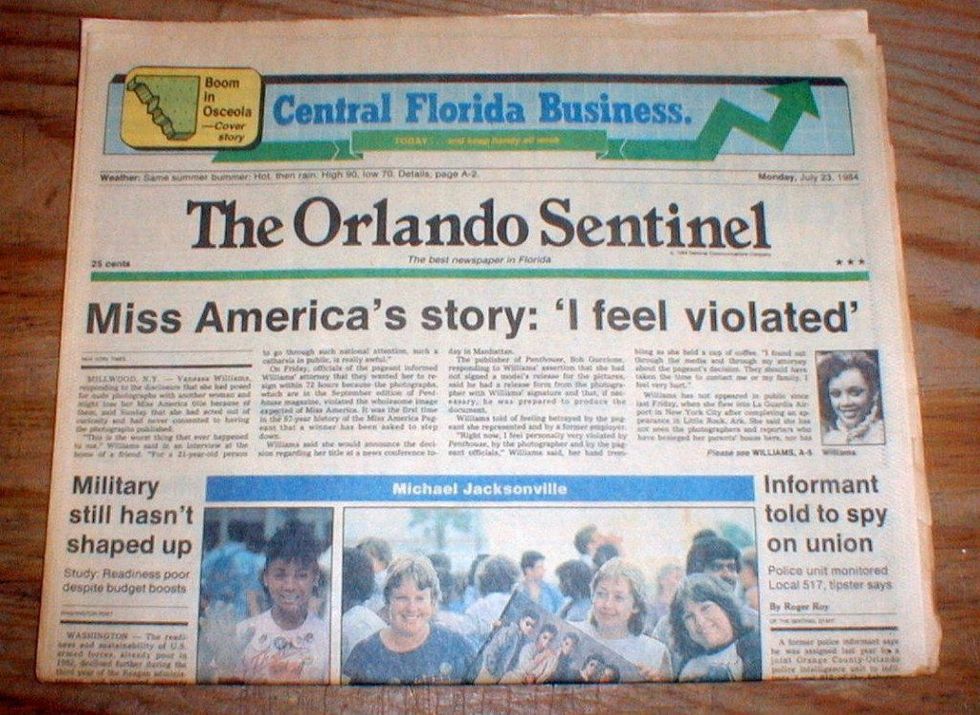 The Penthouse publisher fired back at the accusations, claiming he did the deactivated pageant queen a favor:
"I didn't punish Vanessa Williams, I published her! I did precisely what she wanted me to do--me or anyone else. I published the pictures she posed for. That's why she signed a model release, because she wanted to see her pictures published!"
Either or, Vanessa had to pass down her title to runner up, Suzette Charles (also Black), and luckily, went on to have a lucrative acting and singing career in the 90s!
[Tweet "It's the queen that makes the crown, not the other way around!"]
However, as the saying goes, better late than never when it comes to forgiveness, right? Well, last night (Sept. 13), ABC aired the annual "Miss America" pageant, hosted by Chris Harrison and Brook Burke, where the 52-year-old Vanessa Williams was a guest judge along with celebrities Zendaya, Amy Purdy and Country singer, Bret Eldridge. In-between the contestants hitting the stage, 2015 Miss America CEO, Sam Haskell III, brought Vanessa onto the stage to personally apologize for the incidents that took place on July 1984:
I have been a close friend of this beautiful and talented lady for 32 years. You have lived your life in grace and dignity, and never has it been more evident than during the events of 1984 when you resigned. Though none of us currently in the organization were involved in (the scandal), I want to apologize to you and to your mother, Miss Helen Williams. I want to apologize to you for anything that was said or done that made you feel any less than the Miss America that you are and the Miss America that always will be!
Welcome back, @VWOfficial. #MissAmerica http://t.co/A2FeTp9Z8D

— Miss America Org (@Miss America Org)1442194061.0
As her tearful mother watched from the audience, an equally forgiving Vanessa humbly accepted Sam's apology. With the same poise and post demeanor that got her crowned 32 years ago, Vanessa beautifully replied:
Thank you so much Sam. So much. It was so unexpected and so beautiful. I did the best that I could as my reign of Miss America from 1983-1984. On behalf of my family, my mother in particular, Brian Bryan Edwards who orchestrated this entire thing to bring me back and your (Sam Haskell's leadership and your integrity and you bringing this passion back to what it ought to be. I love you. I love the girls. And I'm so honored to be back.

 
She could've been snarky. She could've been passive. But no. Instead, 32 years and a successful career in entertainment later, Vanessa Williams proved to the organization, and the rest of America, why we made her our "Queen" in the first place.
Lesson learned: No one can take from you what you already gave to yourself. They may have snatched her sash, but Vanessa was, and always will be, a class act!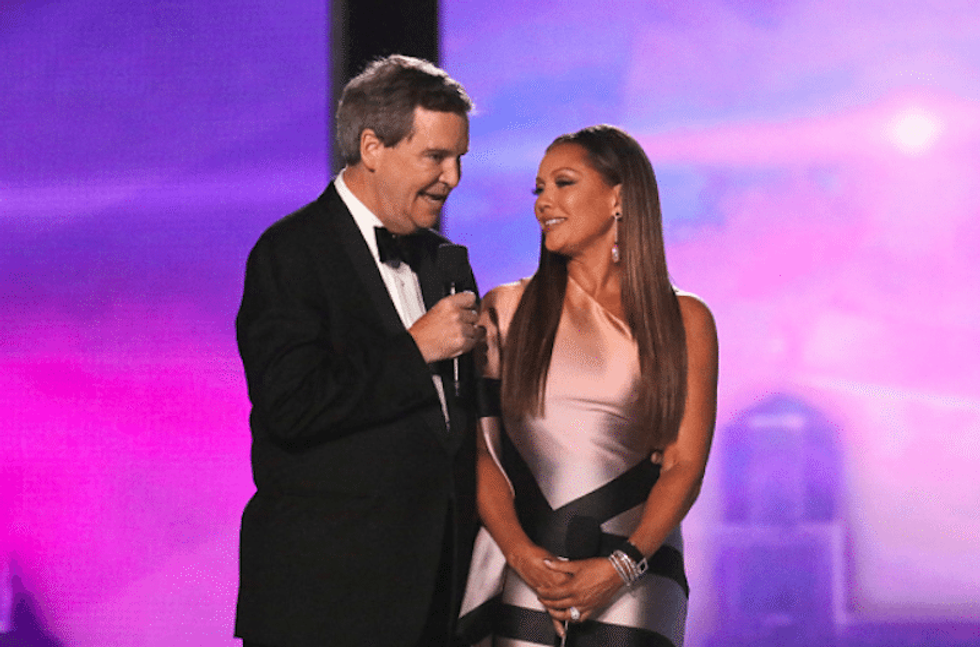 A queen with a crown that's down for forgiveness! You're a real winner, Miss Williams! Thank you for repping for the imperfect- which we all are! And thank you for making all the queens with a tilted crown, proud!
[Tweet "Thank you Vanessa Williams for making all the queens with a tilted crown, proud!"]