I want to preface this post by saying, I have been flying a particular airline for over five years and I am loyal. I accumulated so many miles that I had Platinum status that allowed me to board planes first, breeze through the check-in lines, check bags for free, enjoy upgrades, as well as cozy lounge access at airports around the world.
I was living!
It wasn't until I moved to Arizona and eventually lost my Platinum mileage privileges that I was knocked back down to reality. This airline that I loved so dearly had only been amazing to me because of the luxuries I afforded due to my Medallion status. But now that I was back to coach status - which only provided me with minimal leg room, stuffy, cramped seats, and peanuts and pretzels - I wondered if the airline was really as great as I had made it out to be. Especially considering the expensive prices for domestic flights.
I found my answer. Absolutely not.
Needless to say, my loyalty no longer lies with that airline. We've since broken up and I'm dipping and dabbling in the airline dating pool to find my new boo again. This led me to Norwegian Air.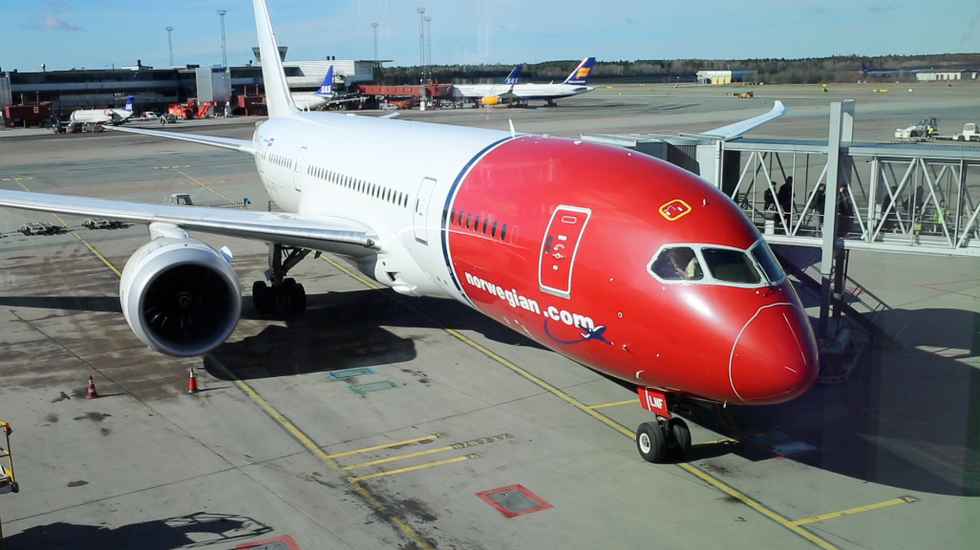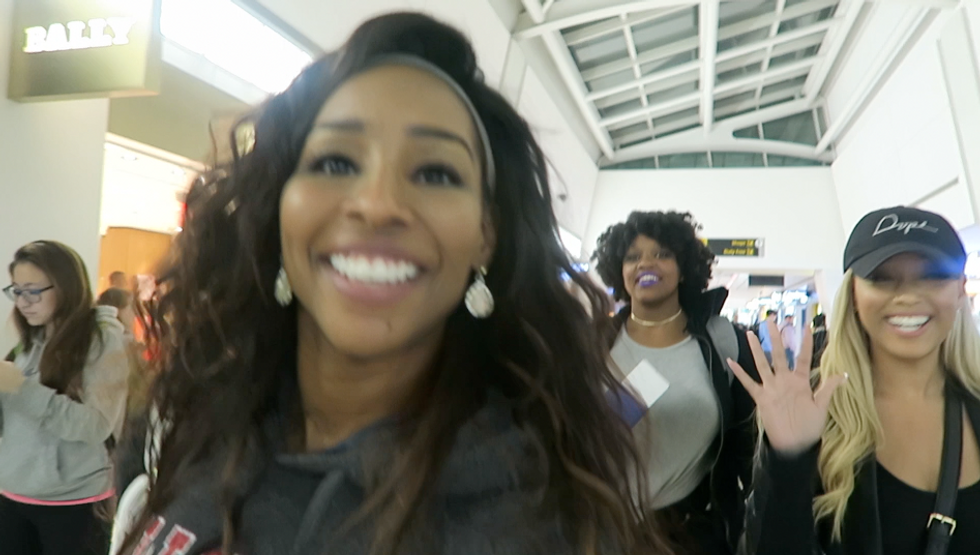 I recently took a long overdue girls trip to Thailand and I had the pleasure of experiencing Norwegian Air for the first time. Considering I would be spending a total of 20 hours flying time in the air on the route that went from JFK to Sweden to Bangkok, I was praying for a somewhat decent experience.
Let's just say, it exceeded my expectations for a number of reasons, but I'll give you my top 5: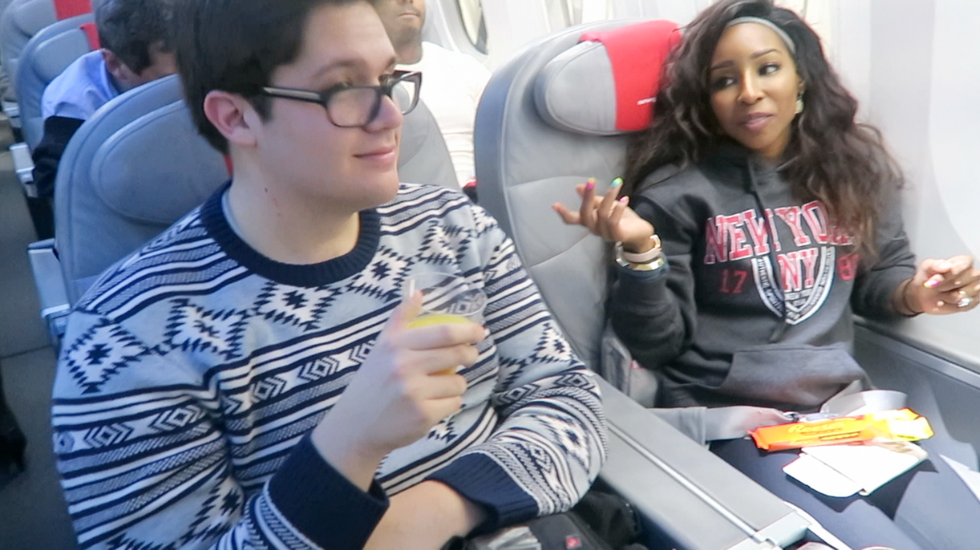 Affordable Prices
Flying overseas can be pretty expensive, especially when you are booking less than a few months out. Norwegian Air has flights that are pretty affordable, especially for those last minute bookers. For example, according to their low fare calculator, I could book a trip from JFK to London a few days in July for as low as $179 and $209 one way on certain dates, and there are a few dates from JFK to Paris in July that clock as low as $199 and $229 one way. To put things in perspective, right now I'm having a hard time getting a good fare from Phoenix to LAX on domestic airline carriers for less than $180-$200 one way and it's only an hour flight!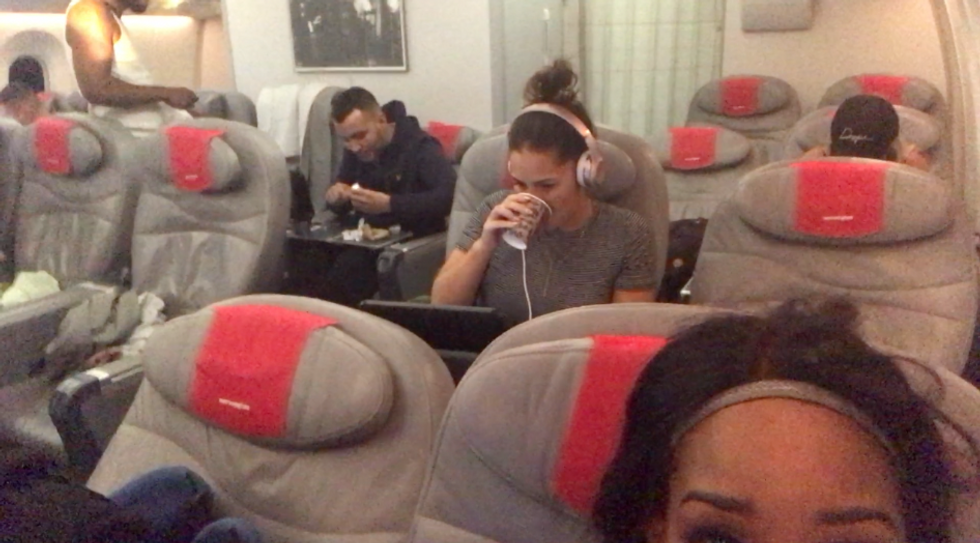 The Cabin Pressure = Less Jet Lag
This initially may not seem like a big deal to some, but it will become a huge deal once you start clocking more than eight hours on a flight. Norwegian Air's Dreamliner 787 has a lower air pressure than most traditional planes and, combined with their fresh humid air system, is a cure for jet lag. When we landed in Bangkok a whole 20 hours later, we felt refreshed and didn't experience a bit of jet lag, which helped us hit the ground running.
The planes also feature a decreased noise system, which makes everything so much quieter than some of the traditional planes I've been on. It made for a very Zen in-flight experience.

Oversized Windows With Dimmers
The windows in these planes are HUGE. From my observation, they are twice as big as most of the planes I've flown in, which makes for a great view. What's better than the size of the windows is that instead of those annoying hard shades that you normally pull down to get some rest on traditional planes, the windows have adjustable dimmers. This allows you to adjust how much light you'd like to enter (if any at all) at any given time.

Flight Attendants
Besides the fact that the flight attendants had on cute little patterned outfits with personality, our particular flight attendants on the JFK to Sweden flight were so bomb. One in particular, named Derek, made our trip so enjoyable as he laughed and joked with us throughout the trip. We were so impressed with how nice, down to earth, and amazing he was that we ended up following him on social media (so you know it's real!). We promised to keep in touch, and I was so thrilled to see him accept a marriage proposal in Japan a few weeks later.

At Your Seat Service
Need something during your flight? It doesn't matter if you are sitting in economy or premium economy, you can call the flight attendants at any time to order food, blankets, head sets, necessities, gifts, etc. through the in-flight entertainment system included on each seat. This beats having to wait until the snack cart comes by to get what you need or praying that they will pass by at some point during a long flight so that you can flag them down. Let's just say I probably over-abused this system because the flight attendants were at my seat every hour. LOL!

In-Flight Entertainment
Speaking of the in-flight system, what is a long flight without entertainment to pass the time away? The in-flight entertainment system is updated with movies, TV shows, live TV, and even games to keep you more than busy during your long flight.
These are some of the many perks that impressed me during my first experience with Norwegian. The only con is that they are currently only operating out of LAX (Los Angeles), OAK (Oakland), LAS (Las Vegas), JFK (New York), BOS (Boston), FLL (Fort Lauderdale), and MCO (Orlando).
However, they are in the process of adding routes at PVD (Providence, Rhode Island), EWR (Newark), SEA (Seattle), and DEN (Denver), with plans to create even more routes as they continue their growth in the States. Their most popular routes currently are New York (JFK) to Paris, London, and Barcelona.
Click here to find budget-friendly airline tickets with Norwegian Air's low-fare calendar.
You can catch a peak into my girls trip to Thailand below:
---
This post is sponsored by Norwegian Air. All opinions are my own and are based on my personal experience flying the airline.