I have a love-hate relationship with the classic '90s ponytail. I love how versatile it is. It works for every hair type/texture and it fits every occasion from day to night. On the not-so-loving note: It's an addictive style and doing it too much can mean constant tension, eventually wreaking havoc on your roots and edges. If done right though, you can get the sleekness without the damage.
---
My forever high-ponytail inspo is our Queen Normani. She kills it every time. From the debut of her "Motivation" video to "Wild Side," it has become her aesthetic, and she's bodied every version of the '90s look since. So who better to get tips on creating a high ponytail from than one of her stylists, Ashanti Lation. The master stylist and CEO of VIP Luxury Hair Care sat down with xoNecole to tell us how she got started, her best tips for creating the perfect ponytail, and how to protect your hair while doing it.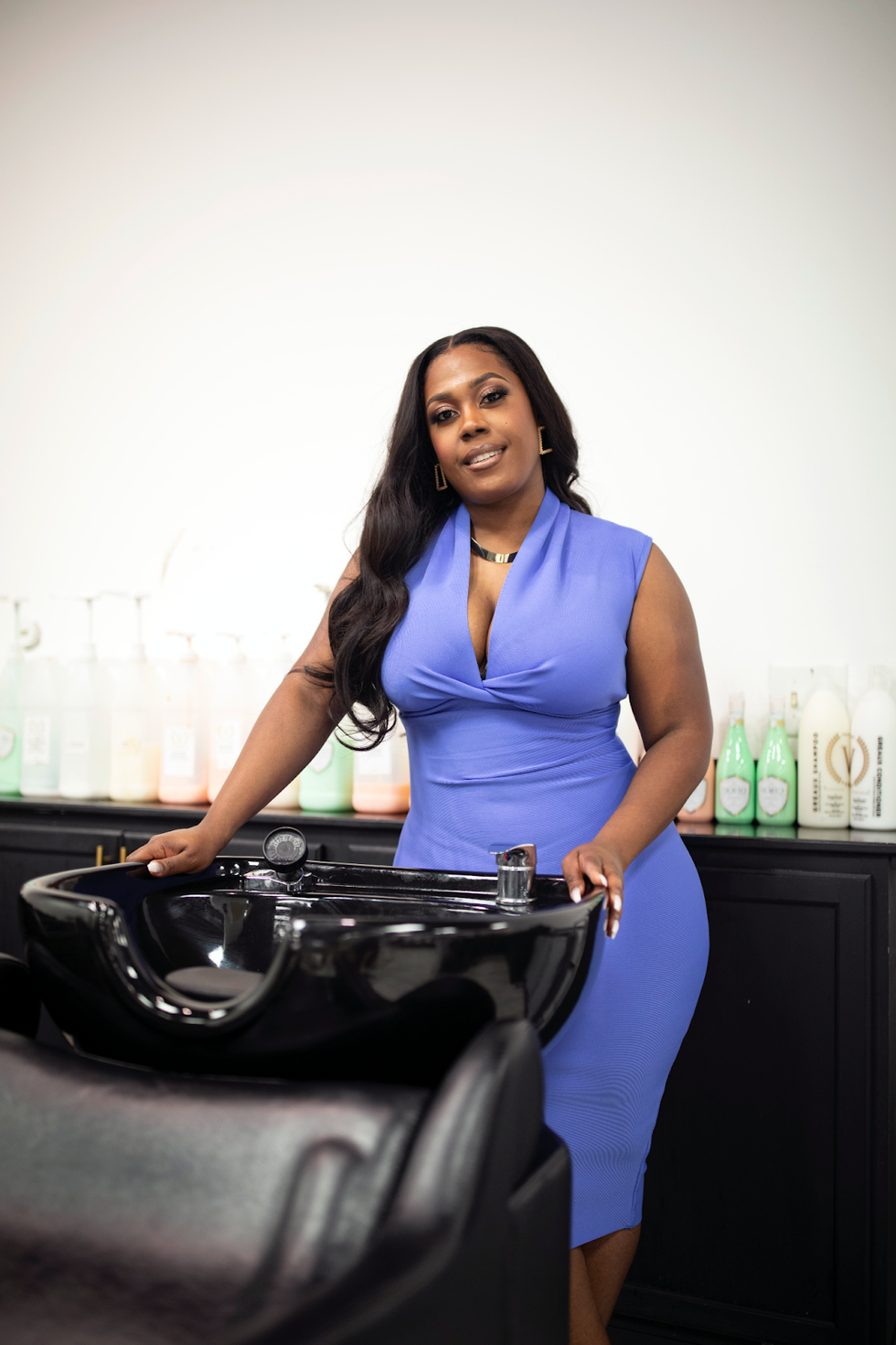 Darius Varnado

xoNecole: What inspired you to become a hairstylist? Where did you start?
Ashanti Lation: I started doing hair in high school because I wanted my hair done all the time. Then, I would try [styles] and it came out good to me, [so] a few other people would ask me to do their hair. About a week later, I started charging my neighbors and other high schools in my city. From that point on, I got popular.
I also have eczema and allergies so because of that the skincare aspect of doing hair was always important to me. I always focused on the hair [and scalp] because I was particular about what my clients used and didn't want it to affect my skin. If you know anyone with eczema, then you know if it breaks out on your hands or neck, it takes a long time to recover. In initially being cautious, my clients would have great results for their hair, and I followed that path with them. I started studying the skin [and] scalp and creating products.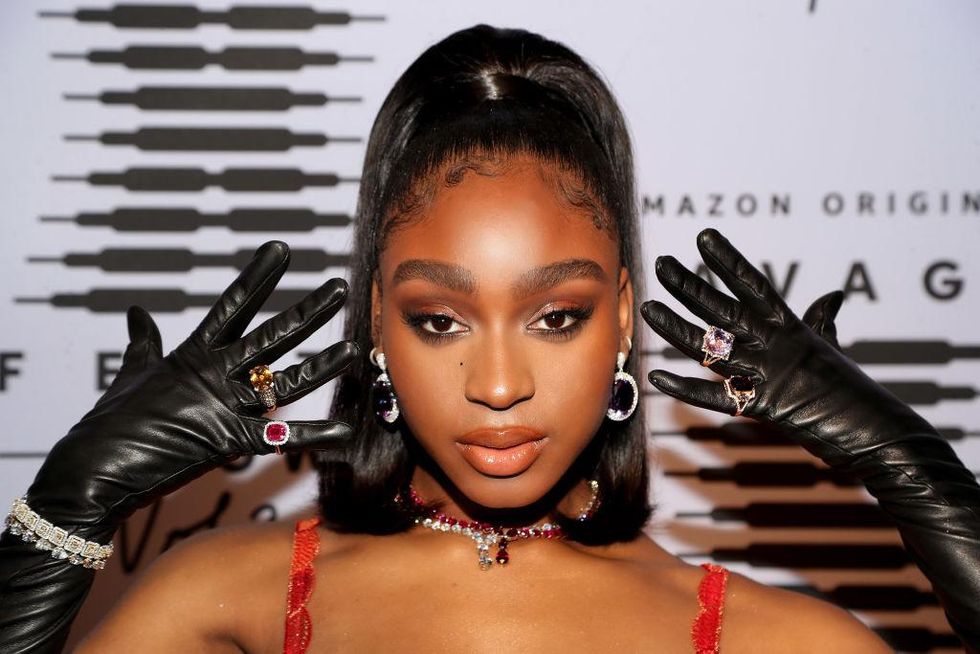 Jerritt Clark via Getty Images
When did you start working with Normani?
I'm the healthy hair guru, and a couple of celebrities and people in other industries have reached out to me asking for hair advice. She [had been] using our products [Greaux Drops] because a frontal had damaged her hair a little bit and the product was helping her hair grow back. She [contacted me] when she was in New Orleans and said, "Let's connect," and so we did and I did my thing. From that moment on, I've been her go-to haircare specialist.
When it comes to styling ponytails and keeping haircare in mind, what recommendations do you have to avoid damage?
It can be trying on the edges and at the top of your head from tension. Some people start to have bald spots at the top because the ponytails are very heavy, so I always tell people:
Avoid too much tension. Some people will make a section then swoop another section on top [to make it sleek and get it in a ponytail] it's too much. Try to get the hair as sleek as possible before you pull it up in a ponytail. So if you have to get a silk press first to smooth it out, then do that first. Prep the hair before you start the ponytail!
Use less product. Use holding spray first because sometimes using excessive gels, puddings, and wax, can become a lot, especially for the finer hair types. It will pull it out then thin it out.
Use the right band. Putting too many bands [on your hair] can damage the crown and cause balding. I like to use thick black rubber bands. Some people like scrunchies but I never try to unwrap them when taking them out. Just cut it out and throw it away! Don't try to keep using it because you'll get it tangled like that.
The base of the ponytail is important. Don't just use one rubber band. Use at least two and the wraps to create a structure like you're building something. It needs to be strong enough to support the hair. If you're doing one band, all that tension falls on your hair trying to hold the ponytail up. You can also do the ponytail on your thickest area so it will be less damaging to your hair.
Be gentle. Haircare is a slow dance, not a fast song.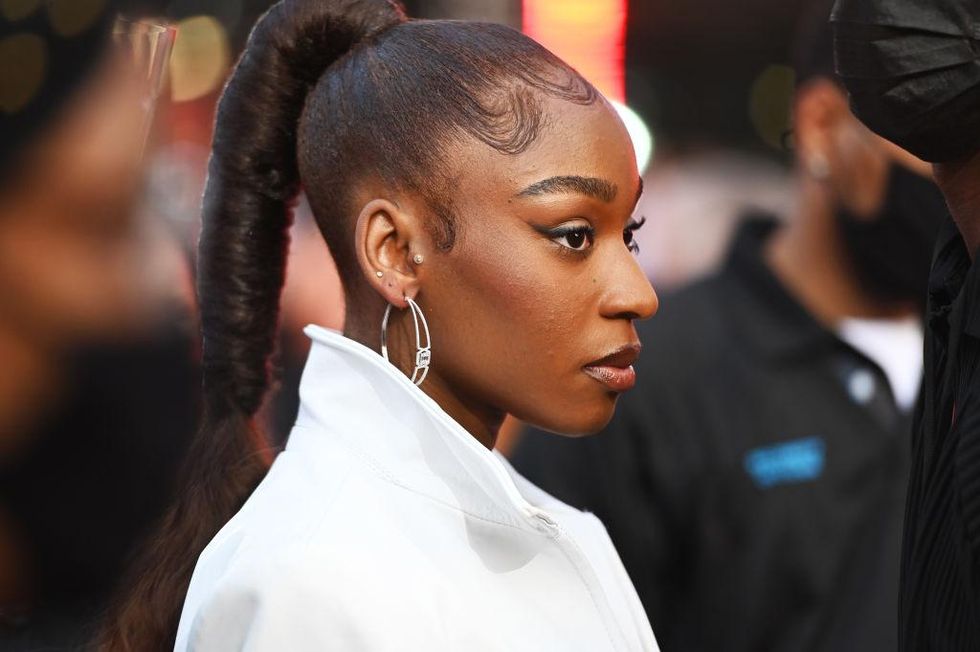 Noam Galai via Getty Images
What products are needed to achieve a Normani-inspired ponytail?
A pomade like Jam and an edge control like Elite Edge. You can use wax if you want but don't use gel. You'll need the hair of your choice. You can finish with a light-holding spray. You'll also need thick rubber bands and wrapping strips.
Can you walk us through your step-by-step process of creating a ponytail and prepping for it?
For a heat-free process, you'll need more product to sleek it because you're laying it down. For Normani's hair, we don't use any heat at all. We twist it and let it dry overnight. It will be sleek and you'd think we pressed it.

1. Make sure you smooth your ponytail out as much as you can before you put the product on it.
2. Use a pomade like Jam and add the Elite edge control on top of that and smooth it out with your hands.
3. Tie it up with the black hair wraps and let it settle until it's fully dry.
4. When you take it down it holds but it's still soft.
5. Use two bands and then start your top knot.
If you use heat and flat-iron it first, you can pretty much slick it up with a little serum and a holding spray to keep it in place.

What hair would you recommend? We know that some hair can be heavier than others.
There's human hair or braid hair. Try to weigh it out and see what feels better to you. It depends on your texture. Less is always more if you can get hair that's fuller. And avoid using too many bags of hair.

For more hair tips and product recommendations, follow Ashanti Lation on Instagram.
Featured image by Jerritt Clark via Getty Images