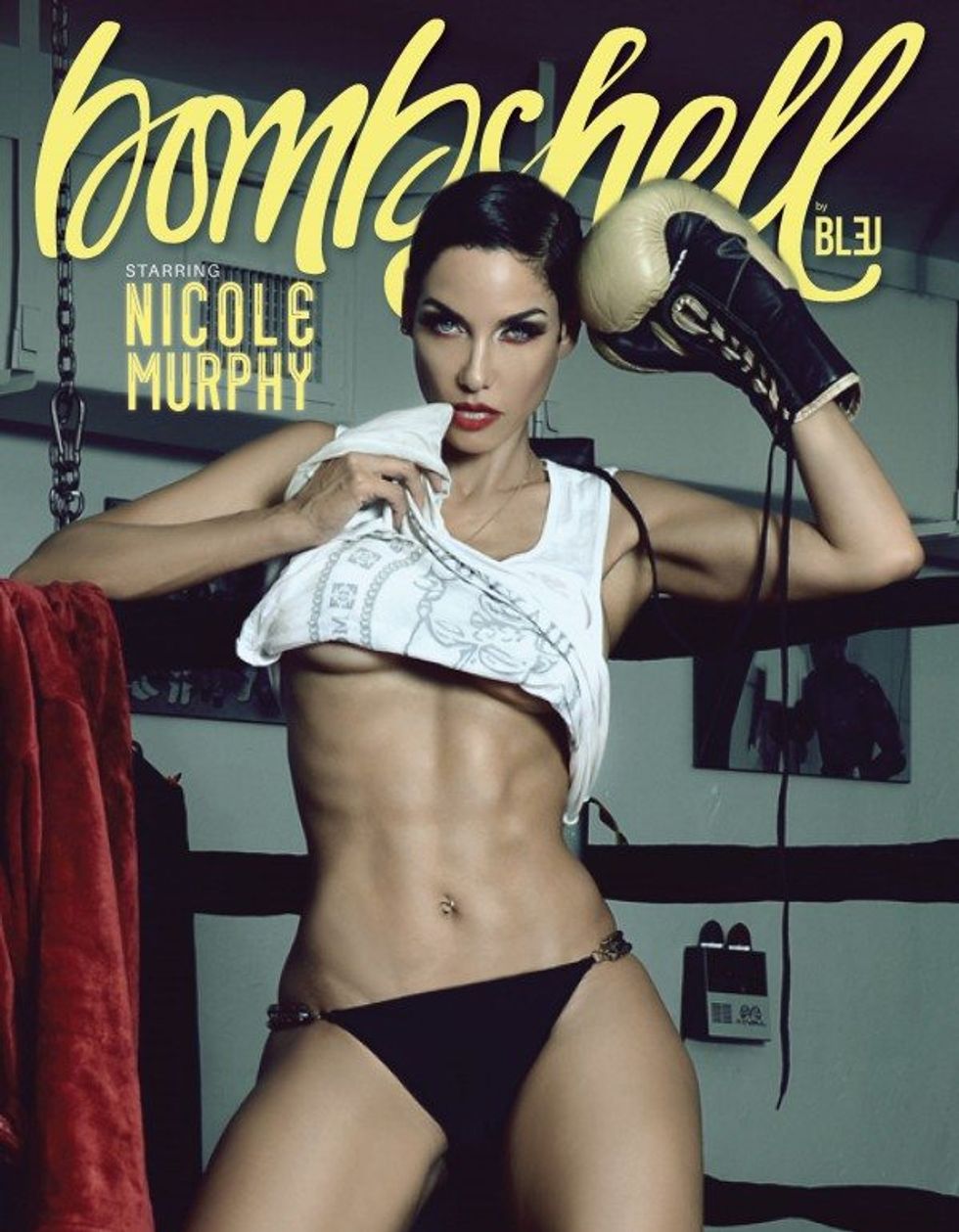 ---
Nicole Murphy is both beauty and a beast--no doubt. But who knew she dropped jewels too?
Sporting just rock hard abs and a cropped tee, the 49-year-old is nothing short of a TKO--literally. As far as looks go, although Nicole can easily go toe-to-toe with any 20-something year old (she credits her bomb physique to working out an hour a day and staying away from carbs), she is every bit of grown in the advice department, speaking openly about her dating and marriage experiences (FYI: she is not here for the double standards in dating younger men), while also giving tips to young women on how to make the most out of their 20's (hint: stop stressing)!
But seriously, can we get those abs though?
Check out the highlights from her interview with below:
On Being a Mother of Five and Still Keeping Her Sexy
I'm a mom and my number one priority are my children, but I also have to take time for me, so I have to love me just as much as I love my babies. I make sure that I take the time out, (an hour a day) to hit the gym, stay fit and also eat healthy. I have it set up where Eddy, my ex husband, has my kids for a week and I have them for a week. So when he has them, I have time to work on my career and me. I only have two left in the house the rest are grown and out the house.
On Being Single and If She'd Re-Marry
I'm currently single and focusing on me. I get asked out a lot, but I think when the right one comes along it will be different. I've been in relationships for quite along time so it's nice to be single and do whatever I want. I'm not close-minded to marrying again. Maybe, I wouldn't mind one day but I'm in no rush. If it happens it happens but I'm not looking for it.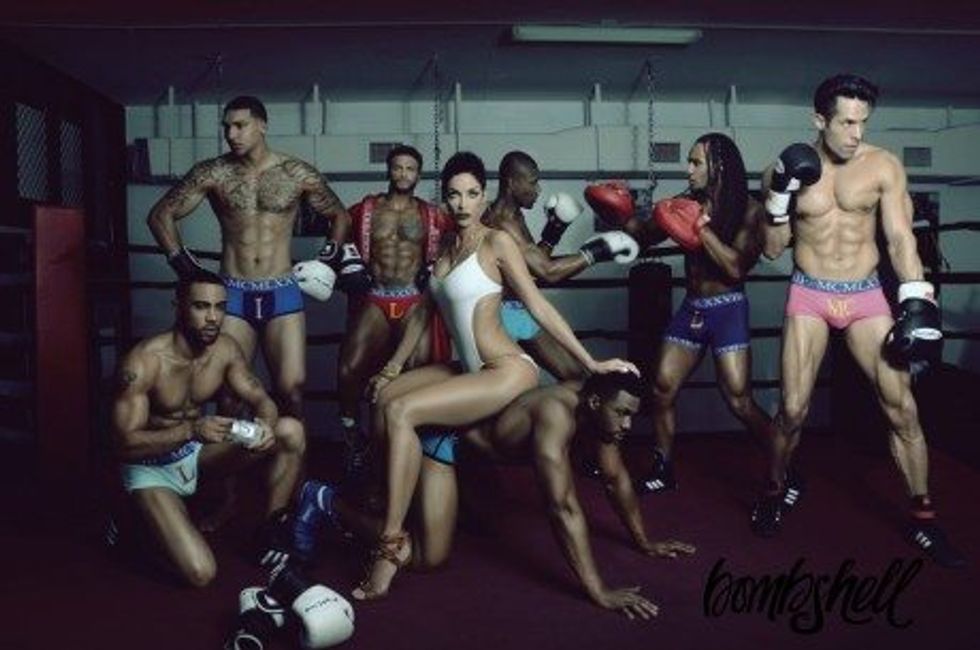 On Dating Younger Men (and the double standard behind dating younger)
I don't see not one thing wrong with it. I really look at it and I think it's messed up that we have this stereotype that it is wrong for an older woman to date a young man.
It's time for people to stop making it like a bad thing. If they have a connection, let them be happy and do them. When I see [an older woman dating a younger guy] I'm like, good for you. When men date younger woman no one says anything. Why can't we get our freak on just like them?
On Advice She'd Give to Her Younger Self
Don't trust everybody; you gotta focus and believe in yourself. Don't be fearful, stay strong, live your life. Life's a big lesson. Every few years you look back at life & thought you knew everything, but you knew nothing.
[Tweet "Don't trust everybody; you gotta focus and believe in yourself."]
On Advice to Women Struggling with Their Marriage and Bad Relationships
I always look at it like this. If you can fix your marriage, go get counseling and you guys can get that spark back, one hundred percent go do that. If you can't and you guys are sitting there, being miserable because the kids are there then that's a different situation.
You got to look at yourself and think about what will make you happy. The older you get it feels like time goes by so fast so why sit there and be miserable and waste your time if you don't have to? I know it's a fear to walk through that door and start over but life has a way of working itself out. You gotta be happy, if your kids see you're happy they will be happy. If it didn't work then you have to move on.
[Tweet "If it didn't work then you have to move on."]
On advice to women that are on the dating scene
It's hard because this dating thing is new to me; I need some advice my damn self. (laughs) It's so hard because now that I'm out here and I'm single, I don't tolerate little things anymore. Find someone that you have a lot in common with. Don't go for someone who is the complete opposite to you. Find someone who is compatible with you because that's really important in a relationship.
On Her Favorite Beauty and Fitness Tips?
I have a skin line called Soft Beauty Skin Care by Nicole Murphy. That is my favorite right now because I have this serum with hyaluronic acid that we are naturally born with and the older you get we don't produce it anymore. I also have a vitamin E oil that helps with fine lines and anti aging. For fitness tips drink lots of water and stay away from the breads if you can. I like circuit classes because I get bored and I like to switch up my workouts all the time. I plan on doing a fitness video because women of all age ranges have asked me about how I stay fit, so I'm in the talks with my trainer so we can make it happen!
Um, fitness videos? We'll take two please!
Peep more photos of Nicole getting it in at the boxing gym in the gallery!