New York Fashion Week has officially wrapped. Lucky for you, we were on the scene at some amazing runway shows and we have the tea on the trends you will need to rock come Spring/Summer of 2019.
---
It's safe to say we aren't reinventing the wheel, because many of the trends for next year are already in rotation this season. Everything always comes back in style. No matter the recycled fashions, I am so ecstatic for these styles because they are so fun and vibrant.
From cinematic style to overly feminine pieces, by the end of this article, you'll definitely believe God is a stylish woman.
YELLOW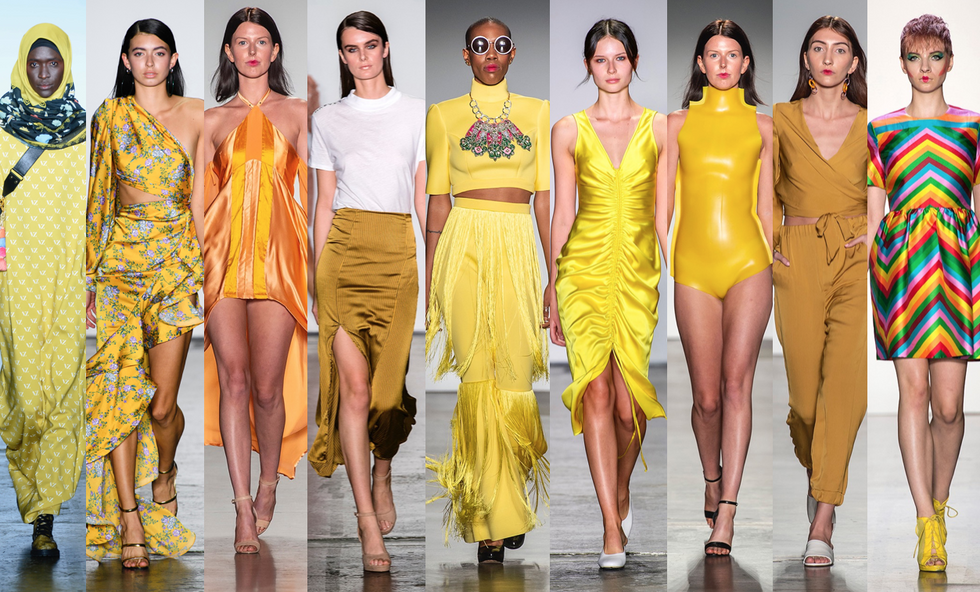 Vivi Zubedi at Indonesian Diversity, Bronx & Banco at Fashion Palette, Dr. Zwack at Oxford Fashion Studio, Harvey The Label at Fashion Palette, Nonie, Victoria Tisza at Oxford Fashion Studio, Why Mary at Oxford Fashion Studio, Dan Liu
From daffodil to canary, this hue was extremely popular for many designers. Millenial pink has been the "it" color but you must make way for some neon-ish tones like yellow. You can opt to slay this color for head to toe in a monochromatic look or you can just throw on some yellow shoes for the perfect pop.
STATEMENT HEADGEAR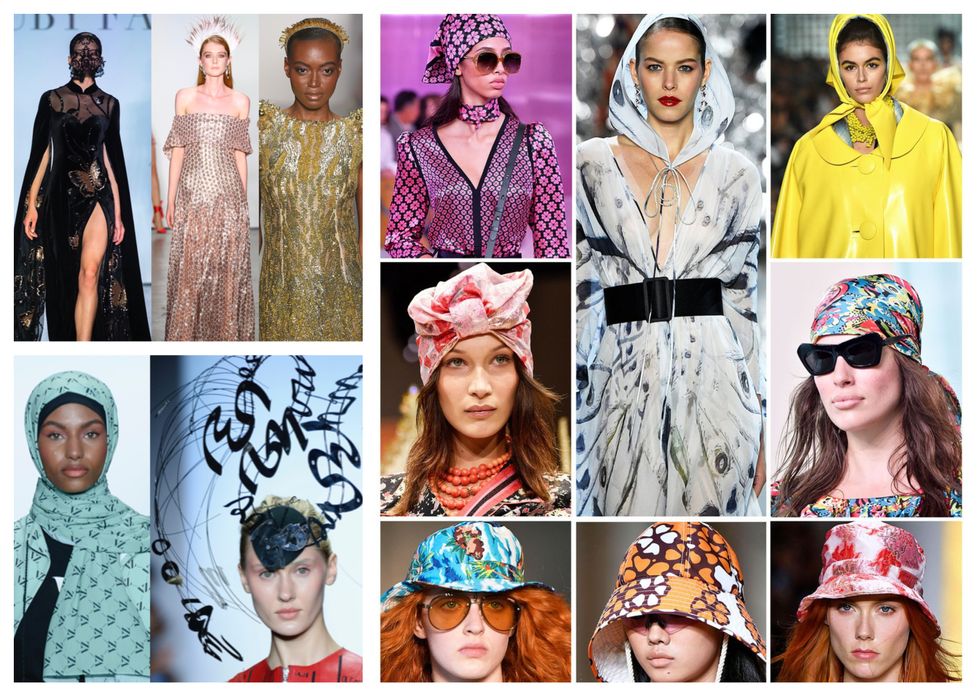 Ruby Fang, DA by DANIEL ALEXANDER at Fashion Palette, Afffair, Vivi Zubedi at Indonesian Diversity, Seudeson by Kimberly Tandra at Indonesian Diversity, Kate Spade New York, Naeem Khan, Calvin Klein 205@37NYC, Anna Sui, Michael Kors Collection, R13, 3.1 Phillip Lim, Anna Sui
Headgear is such an essential accessory and the runways were drenched in many printed and structured pieces. What I loved most was the variety in styles, from hijabs to crowns. No matter your choice, you'll look queenly.
INCLUSIVE SWIMWEAR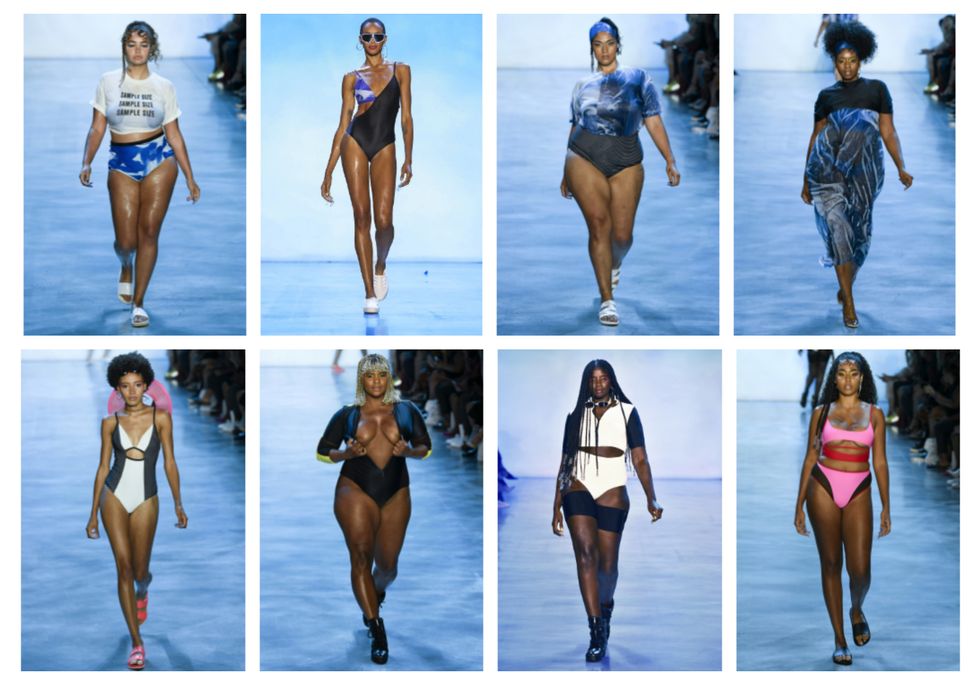 Chromat
Chromat was one of my favorite collections because it screamed body positivity. The swimwear is just as dope as the message. I couldn't help but scream, "YASSSSS!" for every look in this collection.
PLAID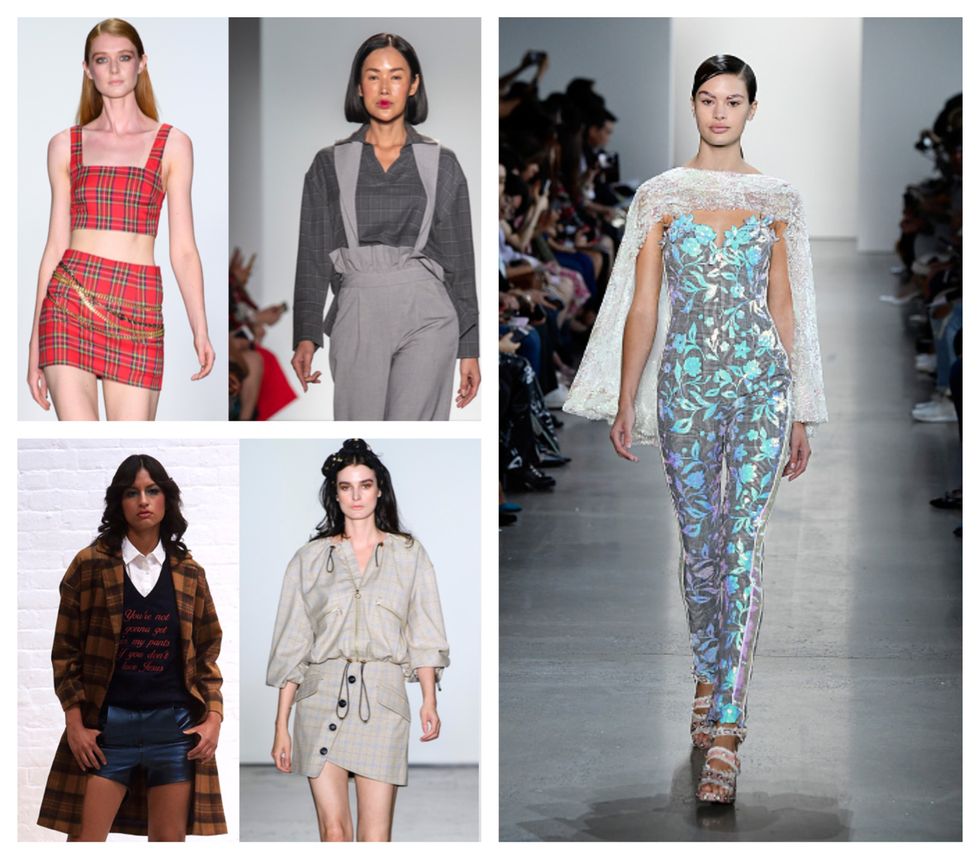 Jagger & Stone at Fashion Palette, Jessture at Oxford Fashion Studios, Elliatt at Fashion Palette and Son Jung Wan
If you didn't already know, plaid is hella stylish. The 90s inspired trend is simply intriguing because you have so many options to style this pattern.
Son Jung Wan especially brought her A-Game has she unveiled a dramatic collection, filled with boldness matched by minimalism and maximalism; what a way to rejuvenate the season. The floral, neon applique was everything!
ROMANCE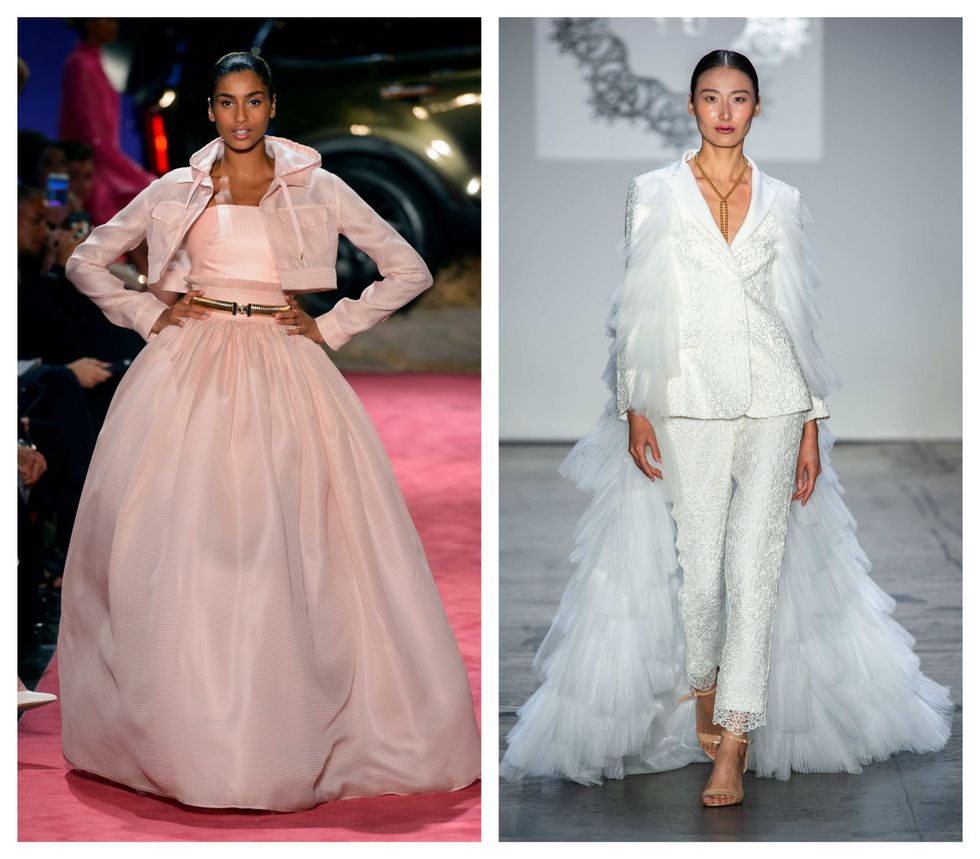 Brandon Maxwell and Lanyu
We can all use more romance in our lives. Designers like Brandon Maxwell and Lanyu have us covered with dreamy silhouettes and colors made perfect for those exquisite nights out.
ATHLEISURE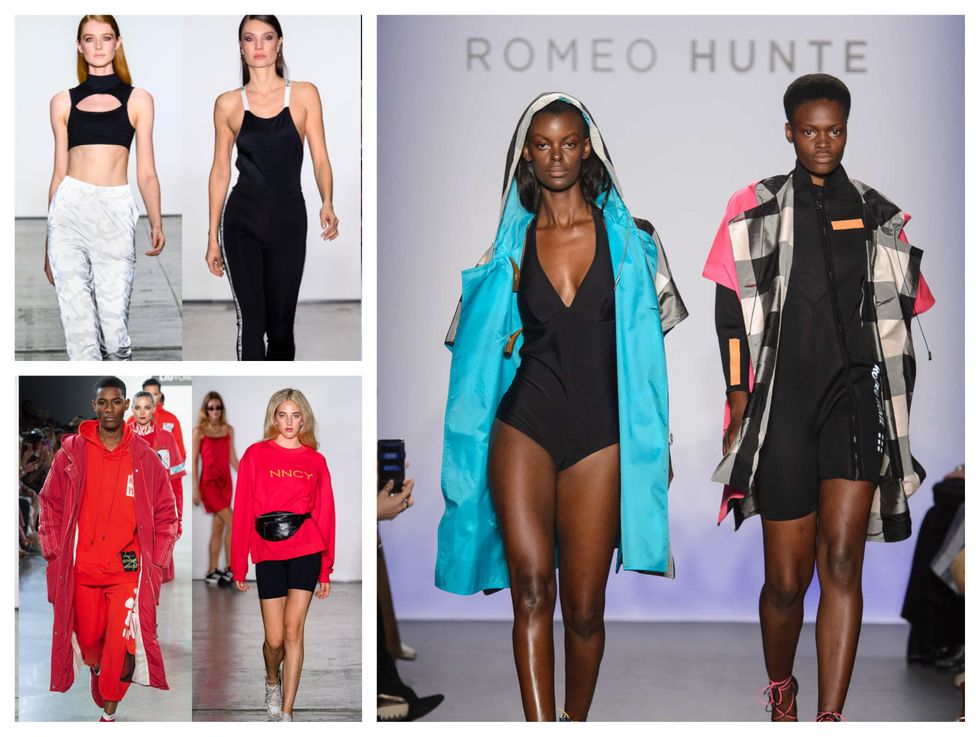 Saski at Fashion Palette, Blonde Republic at Fashion Palette, Dakun X Liu Yong, NNCY at Fashion Palette, Romeo Hunte
To be comfortable and to be chic is the ultimate win. Whether you are exercising or serving body, why not look snatched either way?!
FRINGE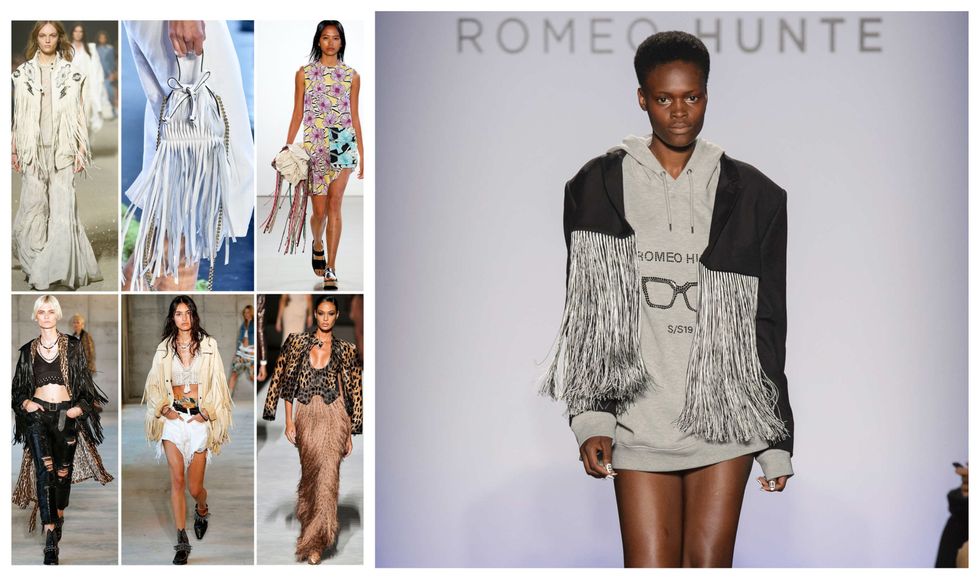 Coach 1941, Cushnie, Claudia Li, R13, Tom Ford, Romeo Hunte
This Western inspired trend has had many iterations but it keeps getting better every time. From the look of the runways, in Spring/Summer of 2019 we are going to amp it up with more dramatic embellishments creating a whirlwind of textures.
Did you have a favorite trend? Let us know in the comments below!