Naomi Campell has been slaying since most of us were still in pampers or elementary school, and she has yet to stop at the age of 48.
---
In her recent photoshoot with NARS Cosmetics, the supermodel was topless, and sporting legs and inches for days. Excitingly, the mogul will now be the face of the NARS spring 2019 Radiance Repowered campaign, further eradicating the lack of diversity in today's beauty industry. It is hard to believe that this will be Naomi's first time fronting a beauty campaign, but for us admirers, it will be well appreciated even if long overdue.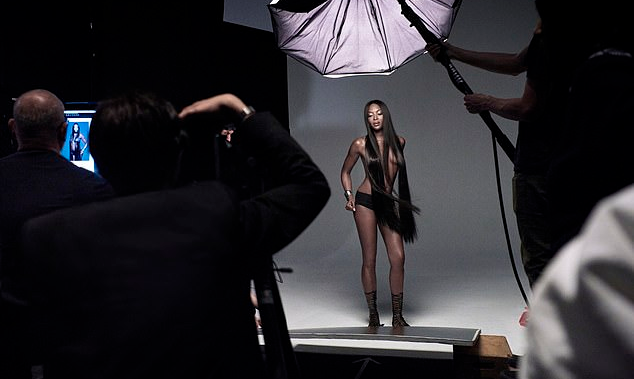 Courtesy of NARS Cosmestics
She is the type of woman that likes to habitually break glass ceilings, being the first Black woman to appear on the cover of French Vogue in 1988, and then America's Vogue in 1989. Naomi is a legend in the fashion world, and might I add your favorite supermodel's favorite supermodel. The founder of NARS Cosmetics and dear friend of Naomi, François Nars, seems to find her nothing short of amazing. He gushed:

"Naomi is a living icon and brings such strong personality to the camera...She and I are like family. I have known her since the very beginning of her career. From the start, I have admired her, her beauty and her style."
Though NARS is a fan favorite for many of us brown girls, the brand will use this opportunity to extend its shade of color range as well as offering products that will complement deeper shades of skin, including their Skin Deep Eye Palette and the Super Radiant Booster. Hopefully, this debut will end the days of not being able to find your shade when you walk into major beauty retailers like Sephora, which is an issue Naomi knows all too well. She shares:
"When I first started it was hard to find colors that truly matched my skin tone. I remember [François] made me my own foundation."
Over the years, we have been able to depend on Naomi to speak her mind, especially when it comes to matters of the lack of diversity in the industries of beauty and fashion.
Naomi's photo shoot for this debut was nothing short of epic, as expected. In a somewhat nude look, and showcasing her luminous skin that gave us the impression she doesn't have to do too much, her smoking hot presentation has us wondering if we are doing enough!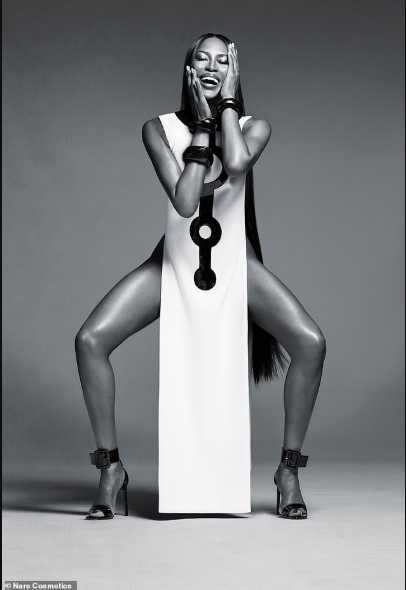 NARS Cosmetics
The Radiance Repowered campaign officially debuts in January 2019, however, we are blessed with some spoilers of the photo shoot today. Congratulations, Naomi! You can take your foot off our necks now, sis!

Featured image by Getty Images.