Orange Is the New Black has introduced the world to some dope and diverse women in Hollywood.  While creator Jenji Kohan assembled a cast of 15+ women, there are some actresses from the Netflix hit show that have stood out as fan favorites. Samira Wiley is one of them.
---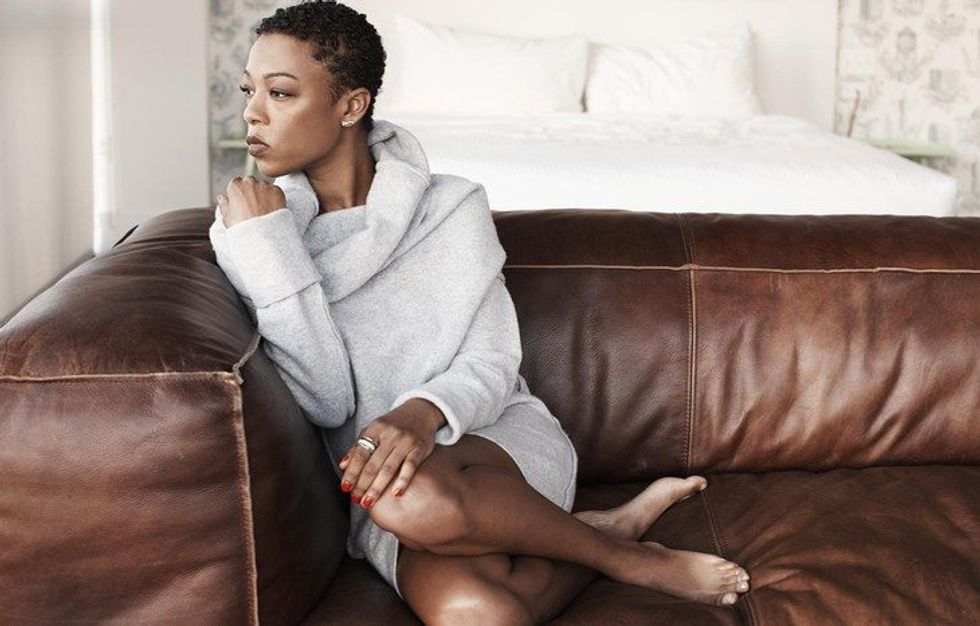 Photo Credit: Stephania Stanley
The Washington, D.C. native has shined bright like a diamond in Hollywood since her appearance in 2013 as the lovable Poussey Washington. While we've followed her character up until her very last scene, we've also fell in love with her off screen. 
When it comes to her love life, it's not hard to see that Wiley is happy in her relationship with partner, OITNB writer Lauren Morelli. The two started dating after meeting on set of the Netflix original. Morelli, who was married when the show started, divorced her husband shortly after realizing she was a lesbian and has been with Wiley ever since.
Recently it was announced that the two tied the knot and their wedding photo was everything!
We wish the two a true happily ever after ending!
Outside of her personal life it hasn't been difficult for Samira to make her mark, representing  young Black women that are bold enough to play with short hair or are openly gay and proud. It is through her character on OITNB, along with transgendered actress, Laverne Cox, that more men and women of the LGBT community are beginning to feel more comfortable about coming out and stepping into these major roles. 
Related: Why Samira Wiley's Shocking Exit From OITNB Had Us In Tears
Wiley knows that as evident in her interview with MIMI, where the 28-year-old beauty opened up about influence and LGBT acceptance, for her feature titled, "Samira, Samira, Let Down Your Hair."
The actress delved into gems throughout the interview and shared her thoughts on representation, self-love, and having a positive body image, while giving us four good reasons to love her: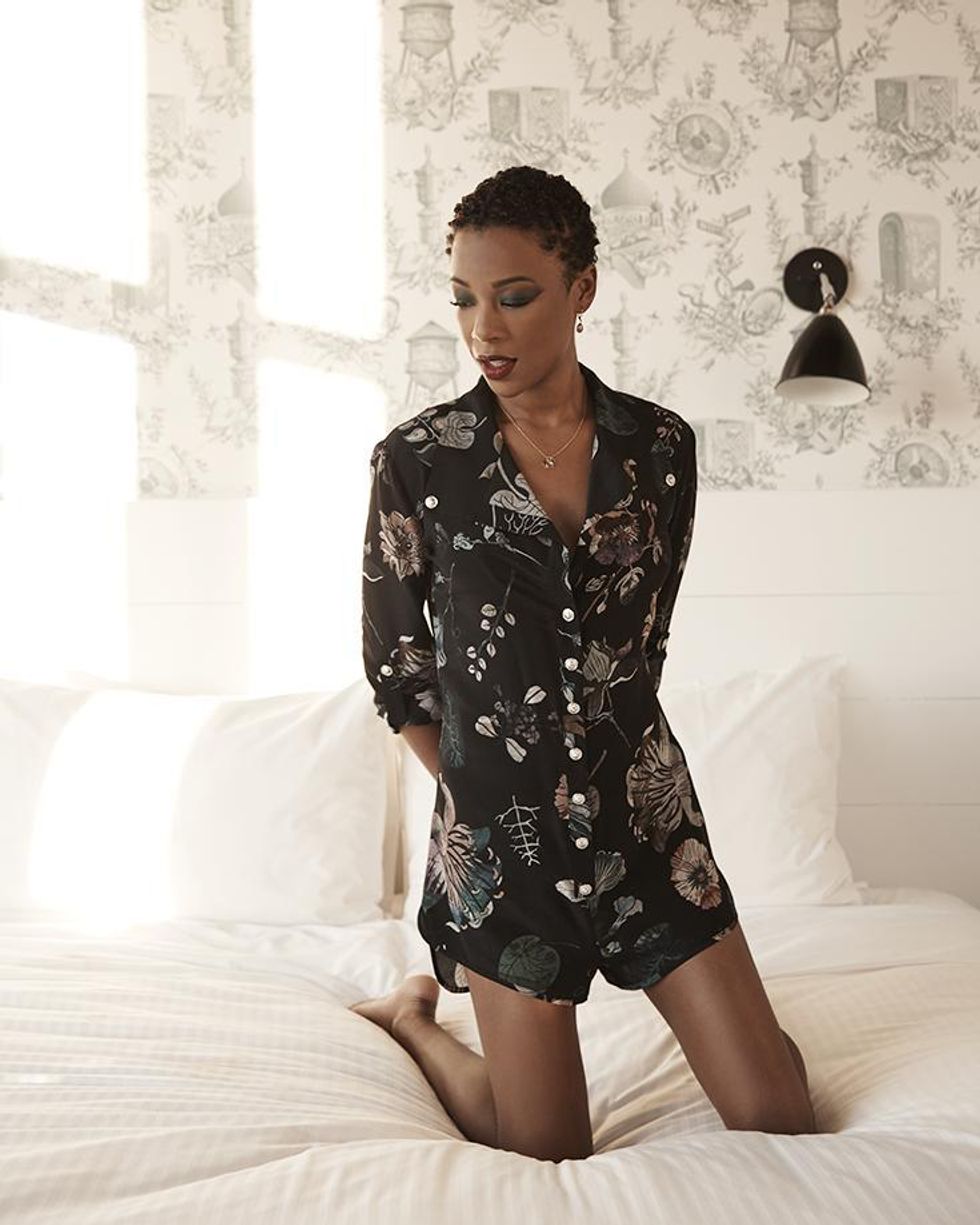 1. She's Confident In Who She Is
"I think that's what comes along with my visibility is a responsibility, and I don't take that lightly. I want to make sure that any young person or anyone really, who is looking up to me–who sees a glimpse of who I am as a person–that they see no shame, that they see pride, and that I am truly unabashed about the person that I am."
2. She Knows That There Is Beauty In Her Imperfections 
I was at a photo shoot and one of the people who was helping me try on different clothes–I had an outfit on–and she goes, 'Oh don't worry, so-and-so is a whiz with Photoshop.' She was referencing some part of my body and I couldn't believe it! It just made me more aware of Hollywood–Oh my God, how are these girls supposed to love themselves? How are they supposed to feel any pride or feel like they can even achieve anything that is put in front of them? How horrible is that, the unachievable goal that is put in front of girls every day? Look at someone like Danielle Brooks [Taystee], she is sexy, you know? These women are sexy and they look like other women—they look like the people that are watching them.
Photo Credit: Stephania Stanley
3. She embraces and encourages self-love 
I do love myself, and what we need to strive for is young people loving themselves [too]. Because you can't move forward—you can't have people love you, you can't look at other people and accept them for who they are—unless you completely love yourself.
[Tweet "You can't accept other people for who they are—unless you love yourself."]
4.  Short Hair Was Her New Beginning
I've had my hair short for a really long time–it's been nine years. Before I cut it, I had long hair that was everything from permed to straight. I remember when I got into Julliard–which was just crazy for me, that I would be studying at a school like that–the choice to cut all my hair off was really symbolic for me. It felt like I was making the choice to have a new beginning.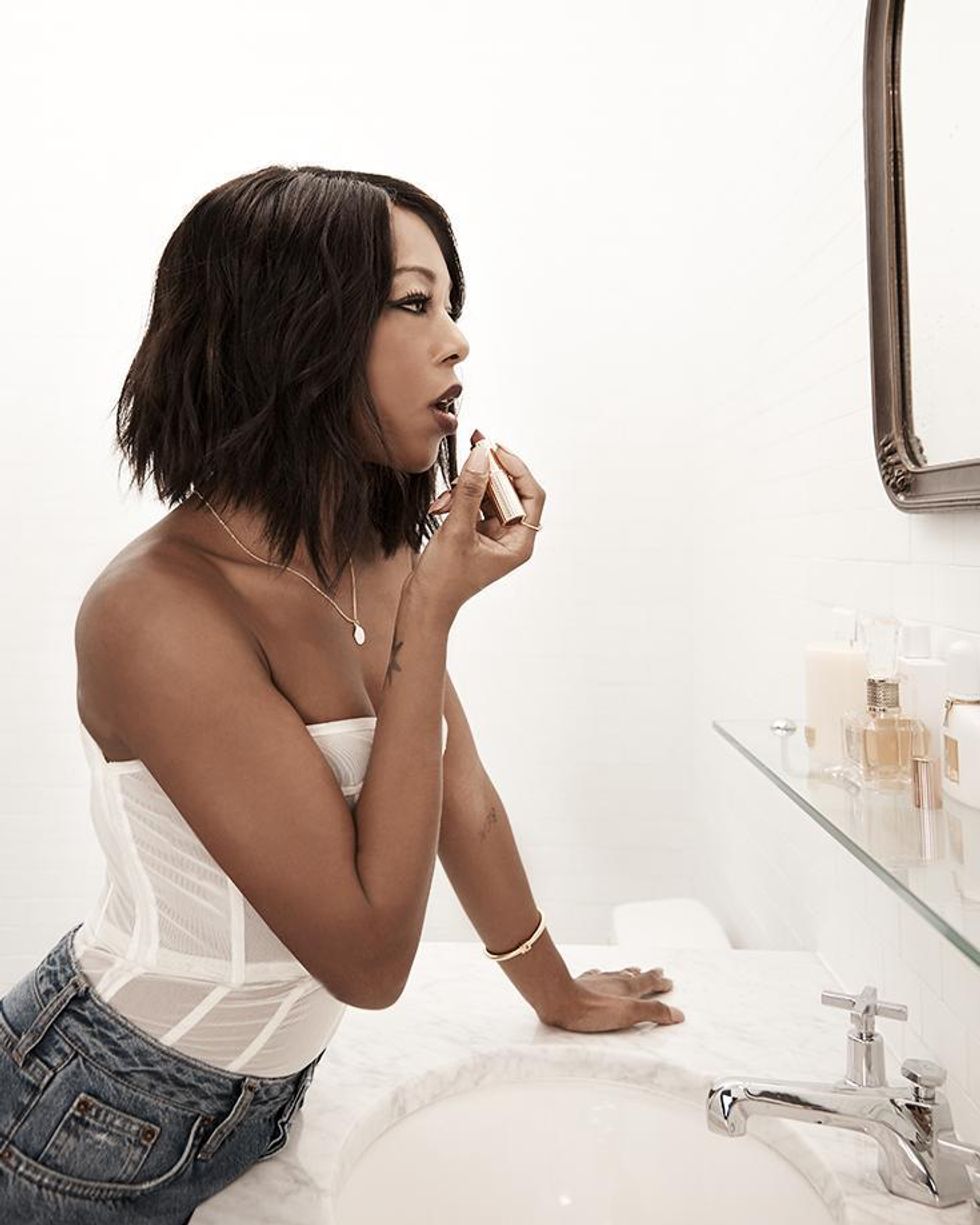 It's the same really for a lot of African American girls at that age – you see a trend of them going back to their natural hair – that was definitely what I was chasing at that time. And I didn't really go back to [long hair] because it felt so good.
And while she mentions going back to long hair after OITNB ends (which we hope isn't anytime soon), Samira Wiley feels good and looks even better.
Catch Samira's entire interview with MIMIchatter.com here.