Now here's a nice mix of sugar and spice and everything nicety!
---
Last night while you may have been watching the lingerie and bikini clad models of the annual Victoria Secret Fashion Show, another "V.S." event went down too when Vanessa Simmons debuted her very own collection of lingerie with company Naked Princess. Hosted over at the Naked Princess flagship store over in West Hollywood, a few celebs that came out to show their support for the mommy and model included singers Christina Milian and Sevyn Streeter, former Basketball Wives' Laura Govan, celebrity make-up artist Jonathan Fernandez (from K.Michelle's My Life) and more.
The night consisted of a private showing, shopping and plenty of goodies for attendees. Petite desserts and wines provided by Christina Milian's Viva Diva Wines were on deck for guests, as ladies and a few gents engaged in an evening of fun!
The line, named The Vanessa Simmons Collection, includes a select range of high end intimates, including a 100% silk ankle length teddy, a detailed bra and panty set and a floral kimono and overlay. And from the looks of things, it's clear to see that Vanessa's favorite hue might be blue- considering that all the pieces in her line are various shades of it.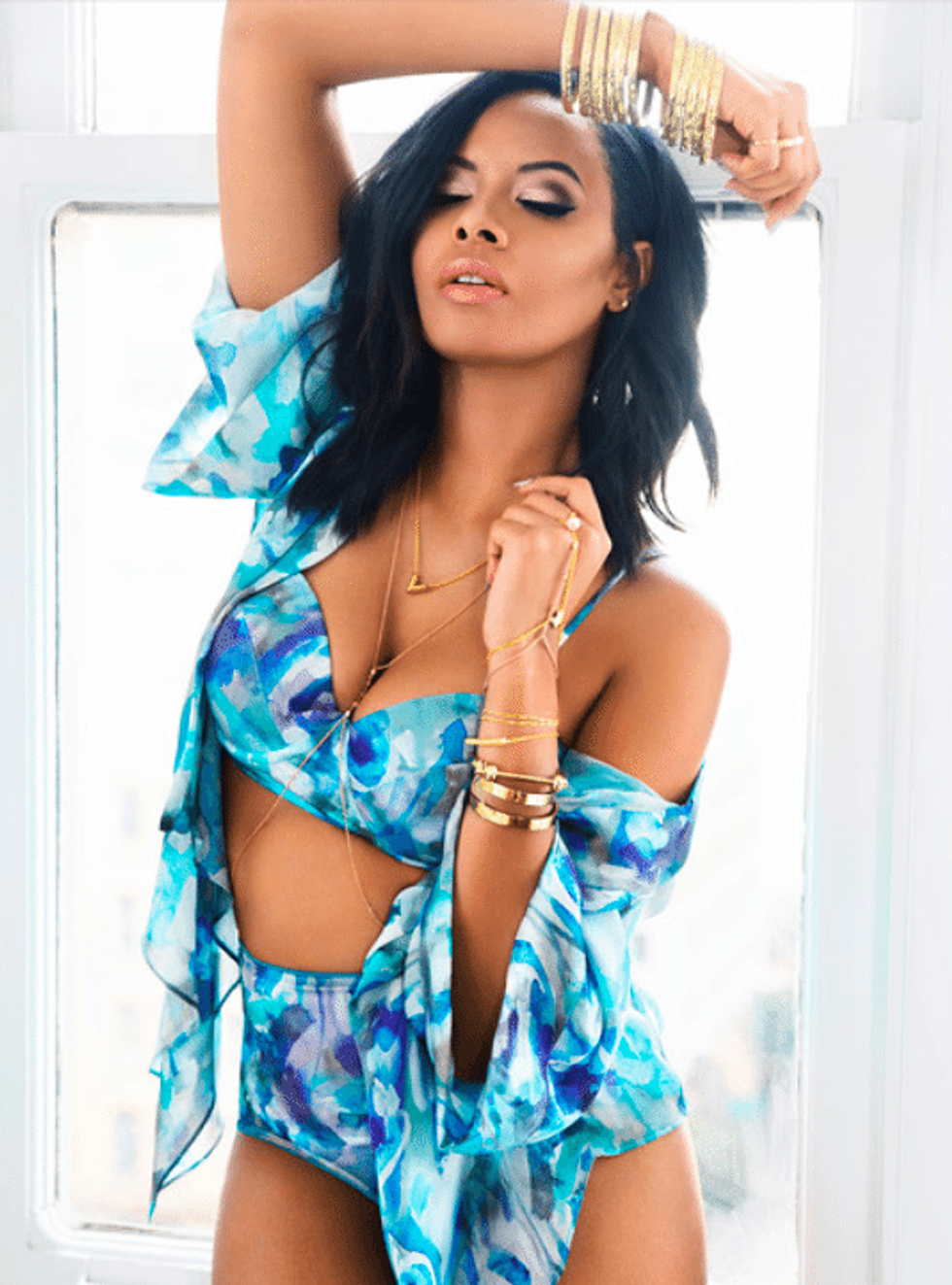 Aside from the beauty of the fabrics, one of the best parts is the practicality of each piece, especially for new moms like Vanessa!
One of my personal favorites is the bra and high-waist thong panty set (seen above), which is great for covering up mommy-marks for those women who may be shy of their post-baby tummies. Although it's not often we associate "high waist draws" with sexy, Vanessa's fabric choices, along with the fact that it's a thong, makes the look come together quite nice! I personally have had a few friends-turned-new-mothers who felt insecure about incision scarring, stretch marks and/or excess skin, and these panties are great while one grows back into being comfortable in the skin she's in (because mommy marks ain't nothing to be ashamed of!)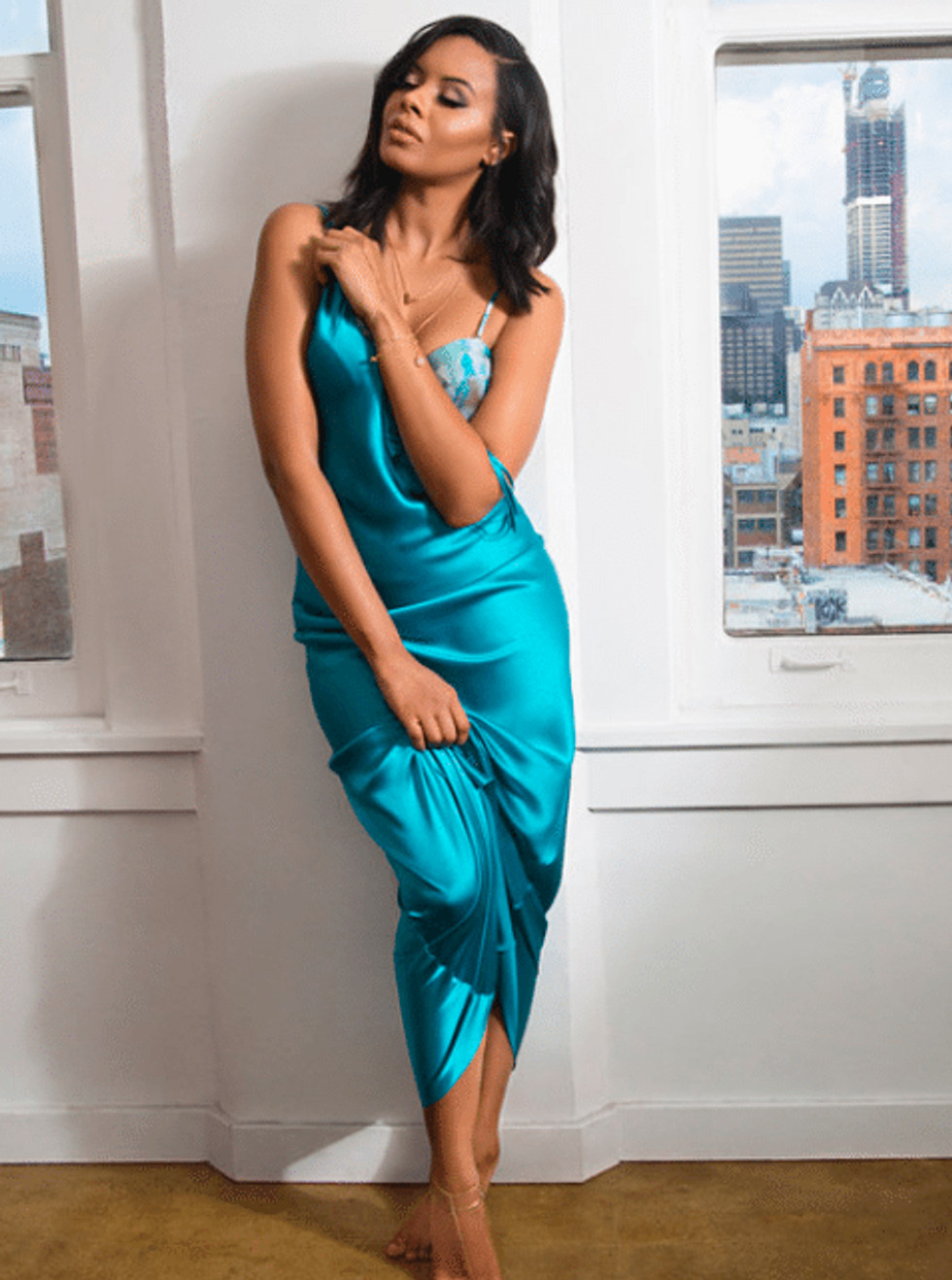 Another piece is the near-floor length turquoise teddy, which Vanessa herself converted into a day gown. Perfect for the "Mother Hustler" on the go!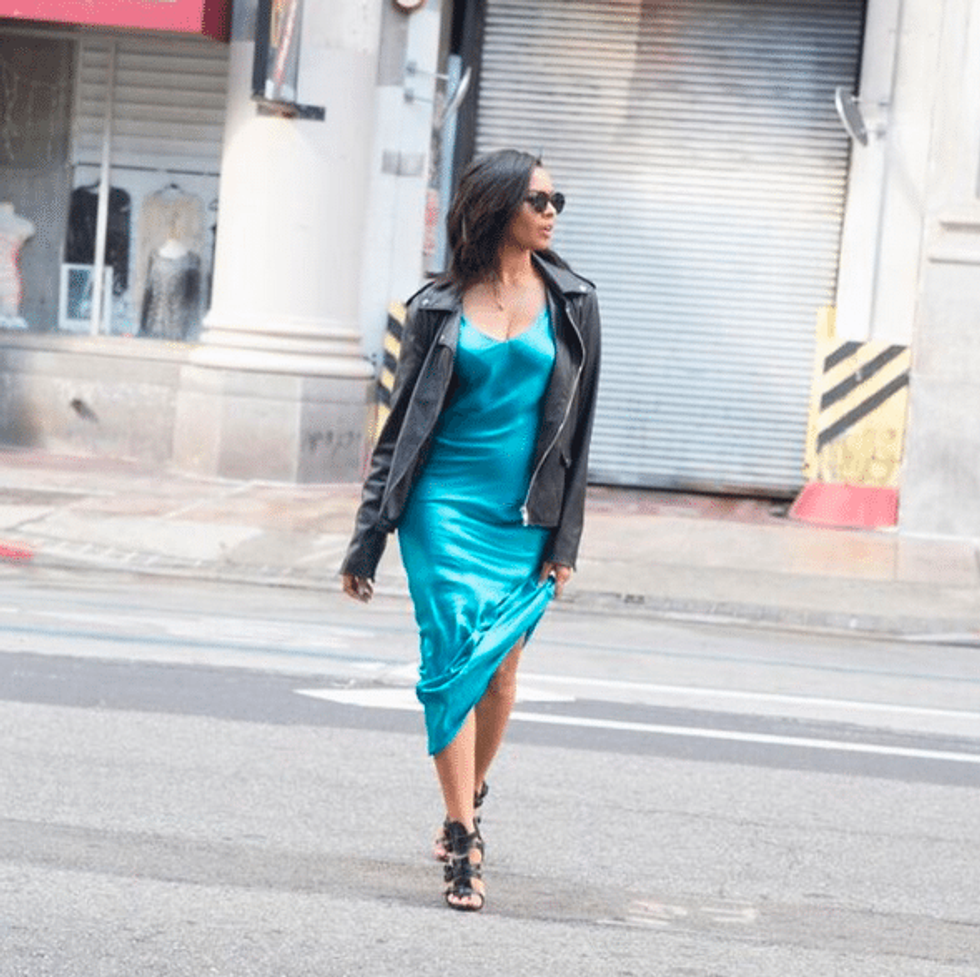 "My favorite part about this piece is that it can be for lounging at home or styled up to go out :) [Stylist] @scorpioluvv hooked this look up cute!"
Nice! And if you can't afford to splurge anywhere between $65 for the thong to $440 for the one piece, it may make a great gift to add to your wish list. *wink*
Check out more pieces from the collection and the party in the gallery below!