There's something about Jessica "Jypsy" White that you just can't help but to love.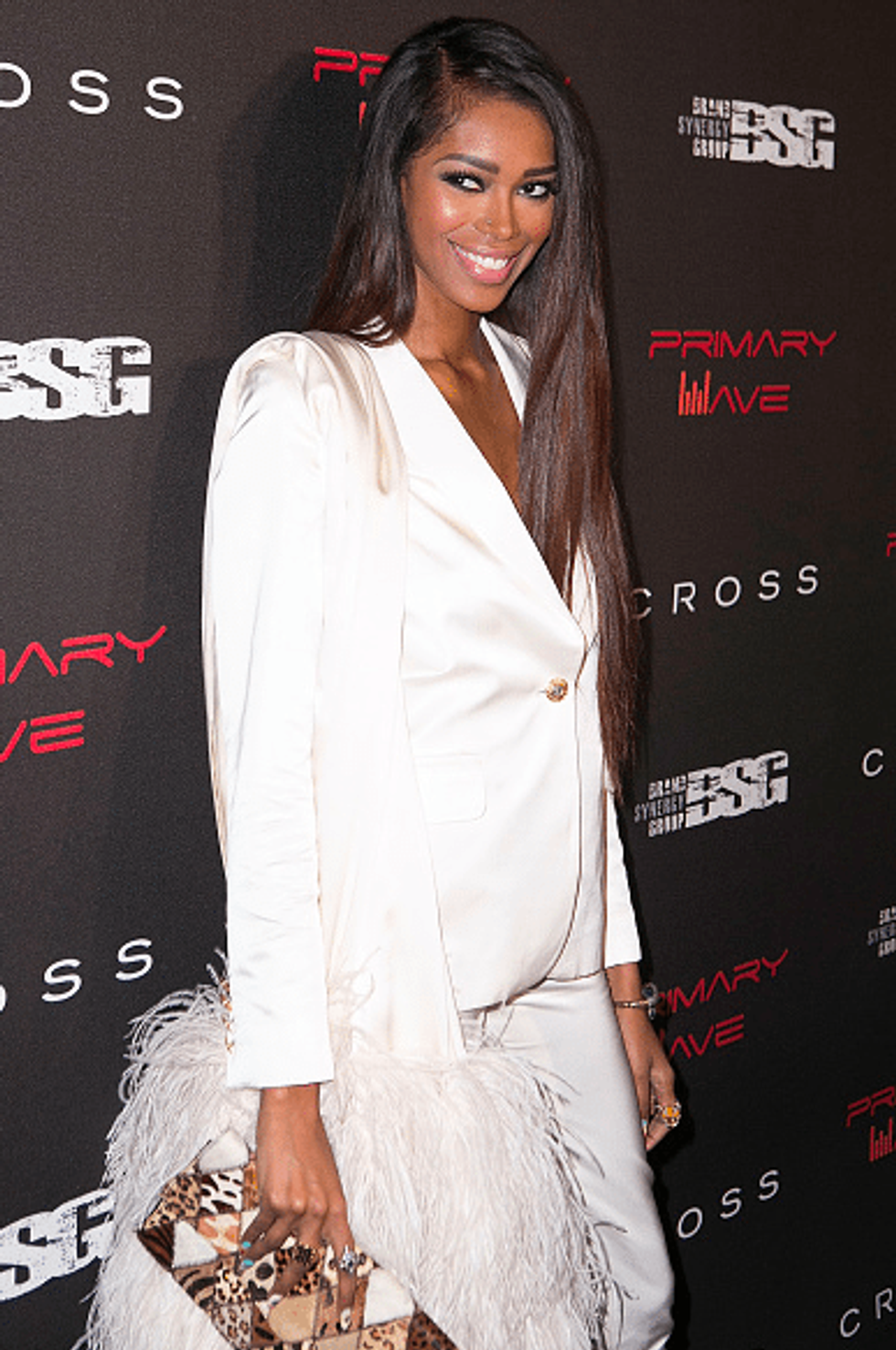 Maybe it's the fact that somehow the model manages to strike a balance between being a glam goddess and a down-to-earth homegirl. She's unafraid to admit that yes, she's a queen, but with a tilted crown--perfectly imperfect, flawlessly flawed, but nonetheless, still GorJess. Not to mention that the former Victoria's Secret angel is one who views life as one big lesson and doesn't hold back from sharing her revelations to all who are willing to listen, whether she's talking love or what it truly means to be a feminist--a woman who can reclaim her crown without putting her king down.
At only 31-years-young, Miss White has the right to brag, yet she opts for the humble route. After all, why talk the talk when you can just walk the catwalk instead? The Buffalo, New York native snagged her first modeling gig  at the age of 13 for an editorial in Vogue magazine, which would eventually land her a contract with IMG Agency within a week. Years later, she crossed over to other magazines and mediums, from a spread for Sports Illustrated, to later gracing the little and big screens of music videos and movies.
But by far one of Jessica's greatest feats was when she made history as the first African American woman to have two consecutive beauty contracts with both CoverGirl and Maybelline  in 2000 and 2007 respectively. Now, the boss lady has decided to step into entrepreneurial shoes as a designer of her own beauty line, where she hopes to create more opportunities for young women similar to the ones she had, in addition to starring alongside Brandy in the new BET debut sitcom Zoe Ever After. 
Jessica is surely finding her zen and along the way is sharing her process and journey to peace. We had a chance to speak with her to discuss everything from feminism to Blackness to love and finding your yoni. Part brains, part beauty, and all beast-peep what she had to preach below: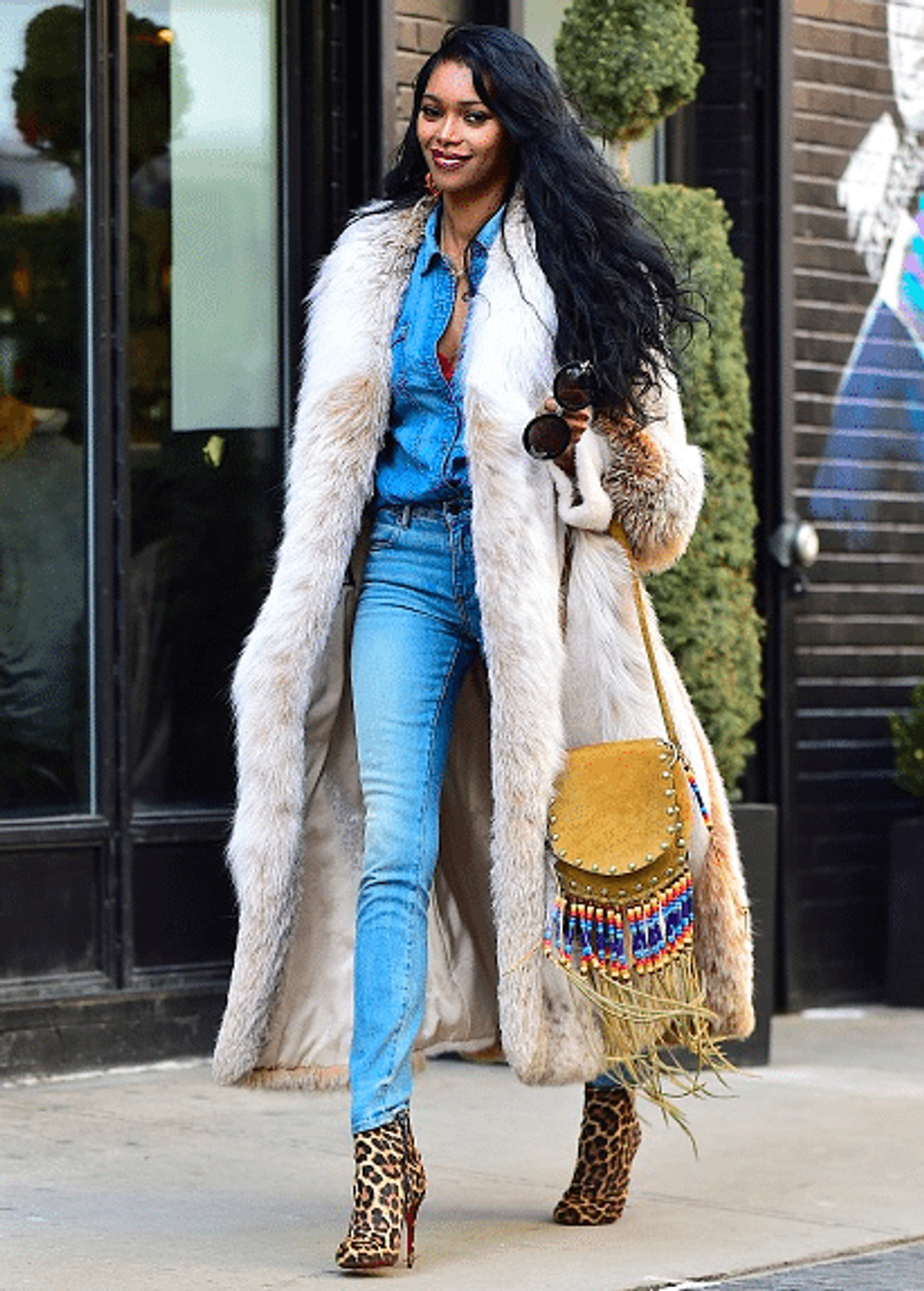 You seem to have strong opinions and a creative delivery and aesthetic to your social media to represent voicing your thoughts. Do you consider yourself a feminist?
I'm definitely a feminist, my feminism has nothing to do with belittling a man or trying to do a man's job. I think that's the problem, men aren't doing their job in the home and being respectful to women so now woman have to play both roles. As a strong, free-spirited entity I express myself freely in all forms, I'm solid in my power. I also believe women have to stand for what's right and band together instead of betraying each other. I see something very scary happening in the world today, if we as women don't stand for the sanctity of how holy God made women, marriage in this generation will become instinct. If you allow a man to basically live and have three or four girlfriends and you know about them then everything that women fought for was for nothing.
We are living in a world where we glorify being the "main chick" and being the "side chick"-- come on queens! What have we reduced ourselves to?! All I'm saying is don't compromise yourself for [what] you've got yourself!
[Tweet ""Women have to stand for what's right. Band together instead of betraying each other" #JessicaWhite"]
We noticed you have really been into acting. Are you still modeling and doing some of your major beauty campaigns or have you peeled back from modeling?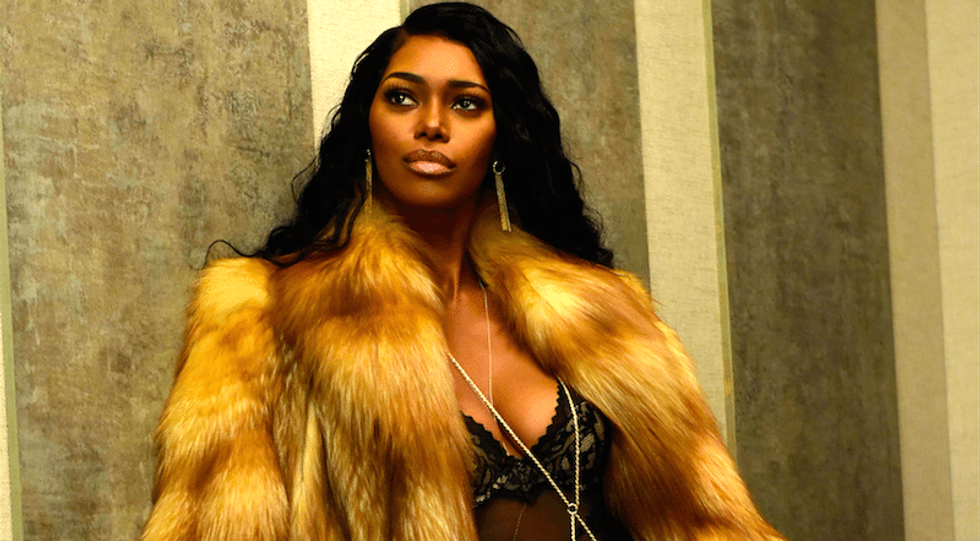 The modeling industry has been very good to me since a young age. I love all things entertainment. Fashion is very overpowering, and your presence as a model is so big, but you don't have much of a chance to speak your mind.
The artistic side was always there, but I had to hide as I was the face of another brand. Now I'm creating everything from the liquid lipstick colors to the lyrics in my songs. It's important to be part of the creative process from the beginning. I now have to reprogram the mindset of people to get to know the real me. I have a strong personality, which is why I have so much to offer inside the world of entertainment.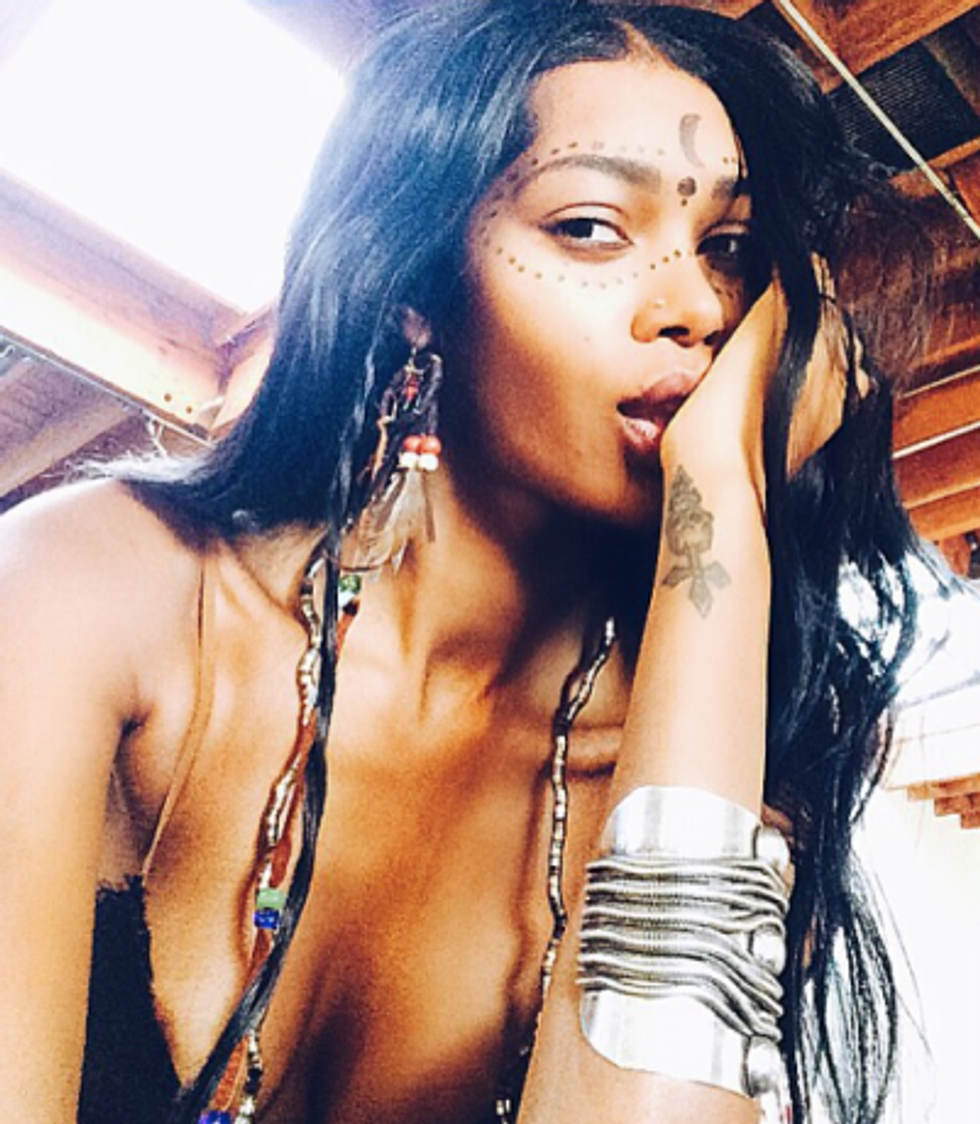 Can you explain the "Jypsy White" movement. I freaking love it by the way. Like seriously.
As for the Jypsy movement, it is for the woman or man who lived peacefully, freely and seeks the heart of God. I started living the day I let go and began to feed my soul. I don't even have a need for shoes as I want to feel where I'm headed. If anyone wants to join me, I'm headed higher and I promise it will be bliss on the other side.
As a model, people have a perception of you. Have you experienced difficulty with some men to look past your beauty in order to fully dig your substance?
No! I make sure they get the real me on the first date. By the end of the date, they come to realize I'm as much brains as I am beauty. I aspire to be a woman of intelligence and passion. And most importantly, everything boils down to a strong and passionate love, which I'm a huge advocate for.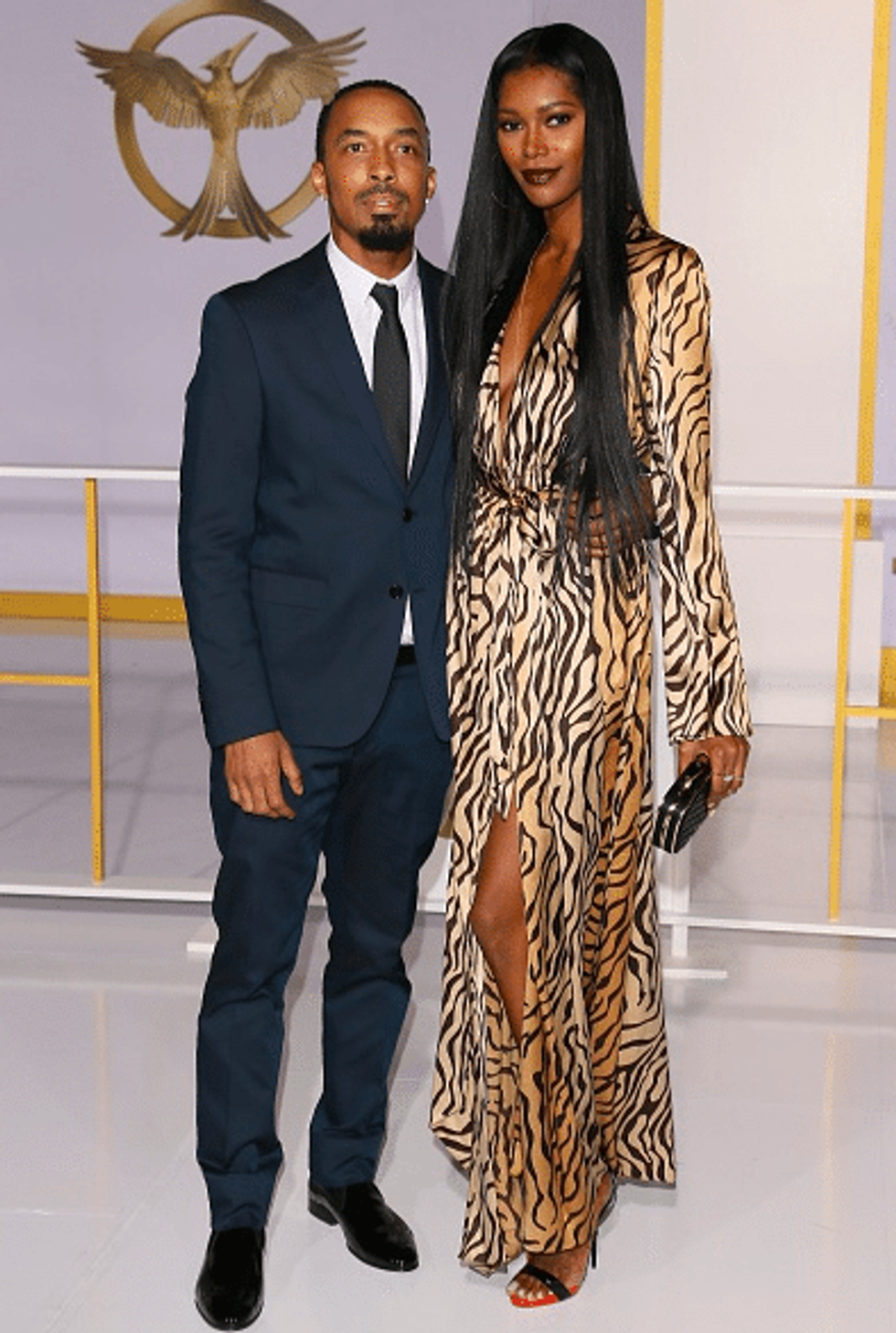 Model Jessica White and Former Boyfriend, Producer Dallas Austin. at Mocking Jay movie premiere
It appears you were involved in a serious relationship last year. What does the "healing" or "moving on" process look like for you after a breakup? Do you pray/meditate, focus on work more, all of the above?
You take it one day at a time. Sometimes you go back and forth, and sometimes you settle for less, but if a person can't give you what you need, you need to move on no matter how much it hurts. The only thing you can do is put your best foot forward and know that you tried. I do pray and meditate. I grew up in a religious environment, and I come from a strong Christian background. I pray to stay connected to God.
Over the years, I have become more spiritual. I love spiritual cleanses in the mountains, my spiritual advisor and bathing in the river to stay connected to mother nature. There is a message from God in every living creature.
You have been very open and revealing in the past about celibacy and the importance of "waiting" between men that you're dating, even if you aren't necessarily waiting for marriage. You said in 2011: "A great man deserves your body. Not just anybody deserves it." 
Absolutely, I still feel the same five years later. We need to be spiritually connected, and he will be every bit respectful to me as his woman and as his queen. I am extremely picky, and I am not intimate with the person until he is exchanging the necessary things that I need to know.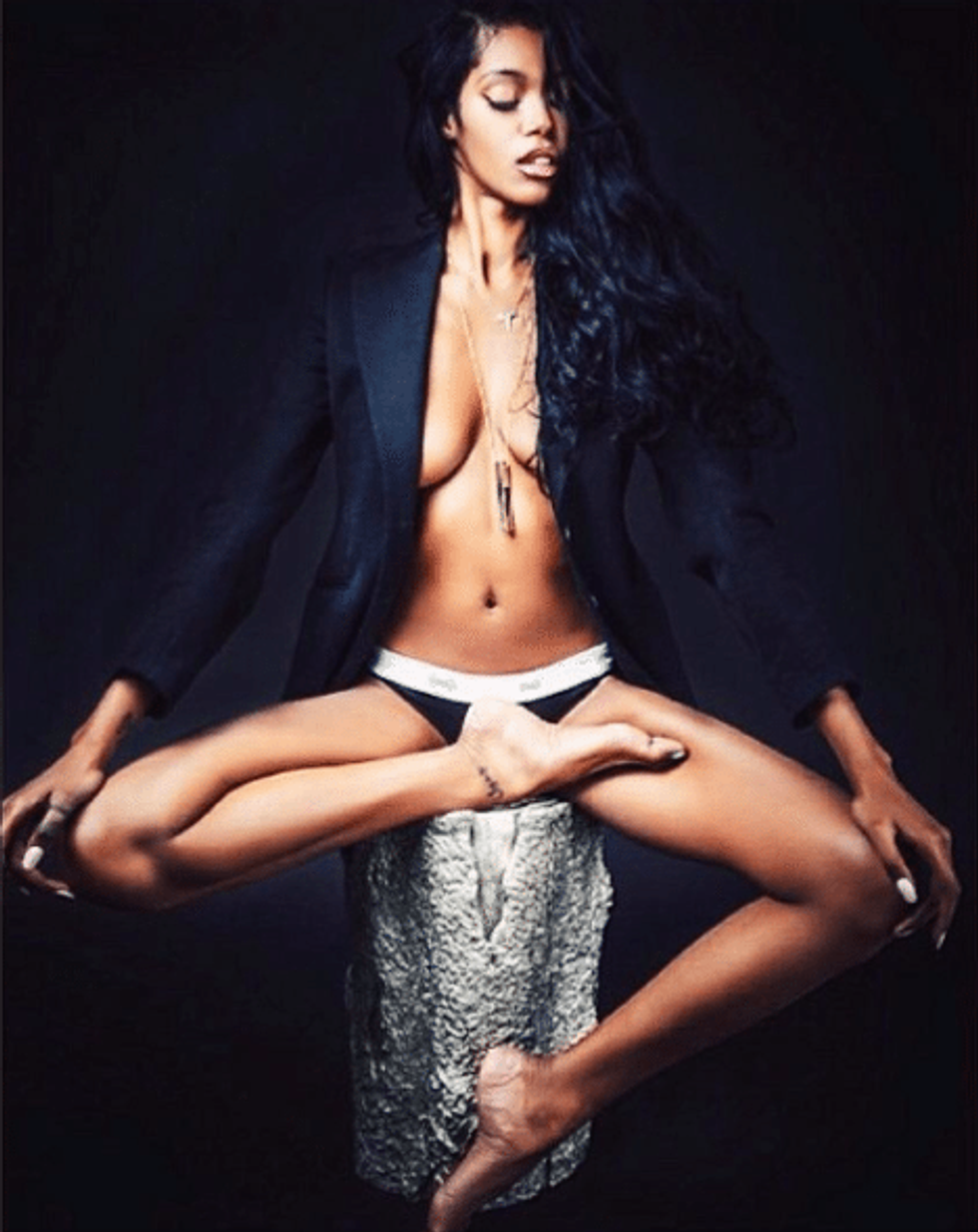 Do you believe that there is a certain energy (not just physical, but emotional, mental and spiritual) associated with sex, and that it is better to be choosy than casual as to avoid wasting your energy on the wrong one?
Of course, definitely. Think about the worst situation, where you felt manipulated and deceived after giving yourself to a man. This is about women protecting the greatest gift that they have. It is not to be shared and opened up to any man who doesn't deserve it. Protect your yoni, which is your sacred space. You can't allow anybody to take it away from you because your strength is there. My ex, Dallas Austin, added value to my life, and led me on my spiritual journey. He remains one of my best friends.
[Tweet "Protect your 'yoni'- your sacred space. Don't allow anybody to take it away. Your strength is there."]
What have you learned about love since your decision to be a choosy lover?
There was a time where I lost myself, so I took some time to focus on myself. I am very content with who I am and when you learn about yourself, you release a different energy. Focus on yourself, and God will bring your king when it is time. I'm still on my journey.
What has been your biggest lesson on heartbreak?
Try to avoid heartbreak at all cost. Know when to walk away and know what battles are yours and what battles aren't. As women we are created to nurture and we sacrifice own needs for our partners.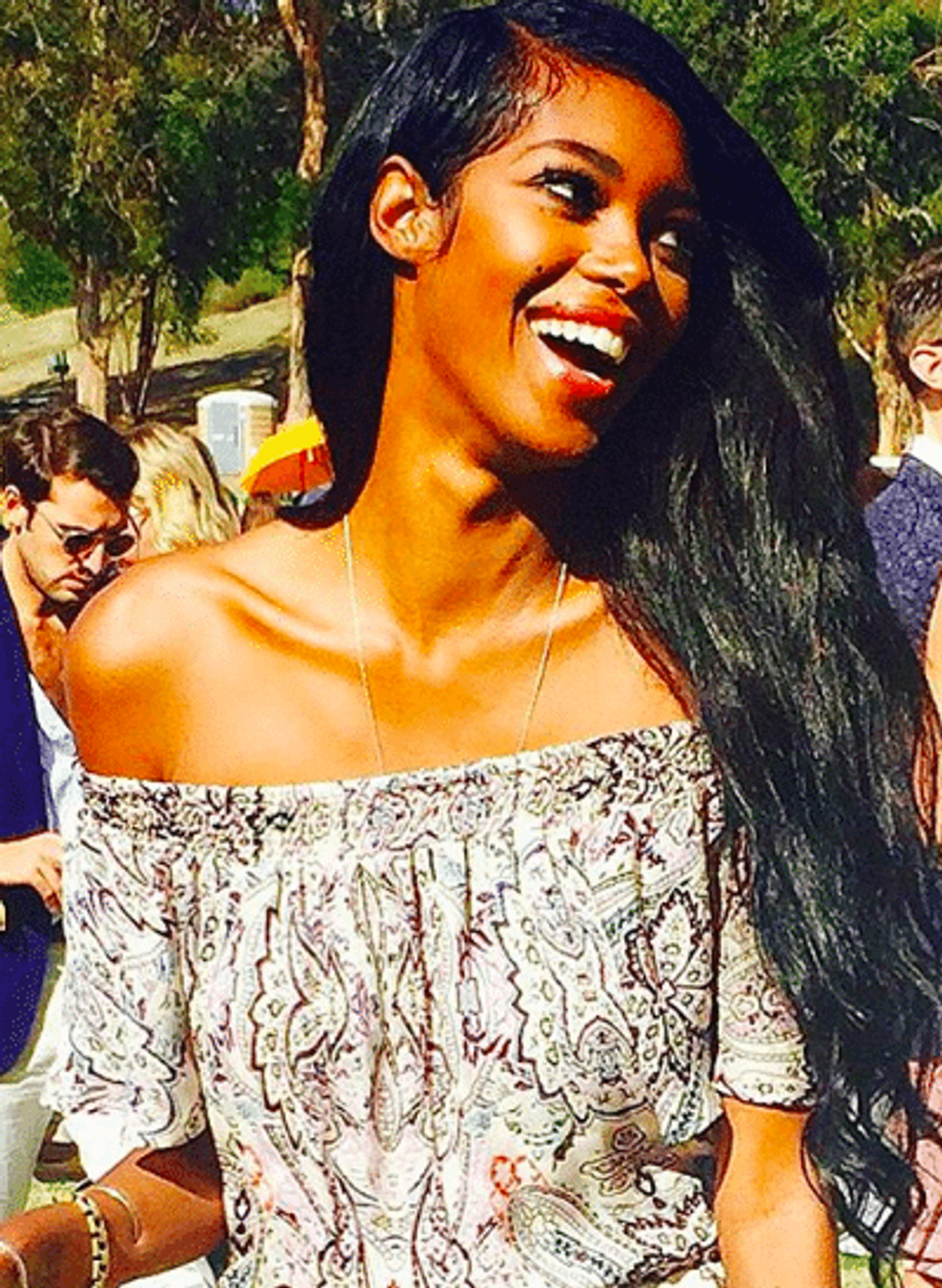 What advice do you have to women who are sick and tired of being sick and tired?
If you are sick and tired - go and have some fun, travel, pick up a book etc. Go on an eat, pray, love thyself journey and stop thinking about the man who wasn't giving you what you need. Open up to dating, open yourself to love in all forms. If you are in a relationship, and he won't be romantic - let's say you want to go on a picnic, and he doesn't want to, go and take yourself on a picnic. You need to change and do something about it. I'm a firm a believer, the first relationship you must perfect, is the one you have with yourself.
And as far as what we expect from your recurring role on Zoe Ever After?
A lot of laughter and entertainment. Jessica is a combo of The Devil Wears Prada and Bruh Man from the fifth floor on Martin. She is really hilarious and does what she wants to do. I really love her, and have learned so much from her. Jessica has made me a better woman. She has this internal strength and would never raise her voice to anyone. She says what she feels, but very calmly and then also walks away peacefully.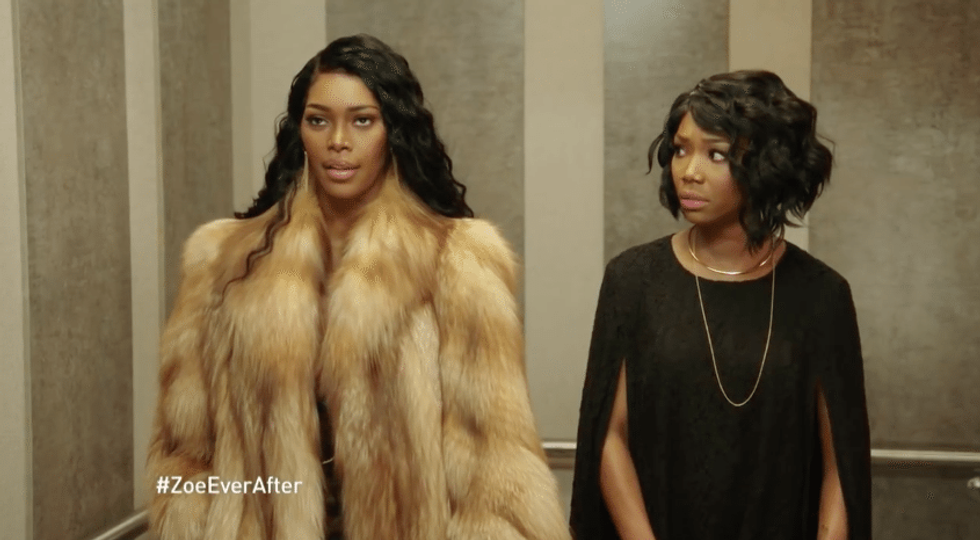 Brandy is such a MEGA, humble and beautiful soul. What was/is it like working with her?
I had a great time getting to know Brandy on a personal level. I like our off camera moments. Her and I would hang out in her trailer and just talk and read lines together. Going back to being spiritual, Brandy had told me that a beetle flew onto her window, and I read about animal spirit communication. I believe that there are revelations in everything. I told her that this beetle symbolizes that she was going on a new journey and that it was going to be a successful one. The beetle flying to her window is God's sign to her.
---
Now if this isn't Black Girl Magic goals... Amen! Be sure to tune in to Zoe Ever After (you can catch up here if you missed it) and Jess' Jypsy line that drops next month! She also promises some debut music this year. 2016 is definitely going to be major for this model!