Last week after flipping over couch cushions and searching under my car seats twice for my wallet that mysteriously went missing, I checked my phone after a brief ring I ignored while bent over in the passenger side of my Kia. It was an alert notifying me of some new mail in my inbox from an organization I had recently applied to for a job as a Communications Associate. I was excited for about two seconds before reading:
---
"While we were impressed with your background and experience, we have concluded that other candidates' qualifications more closely match our requirements. Thank you for the time you put into applying."
A few minutes later I found myself lying in the middle of my living room floor crying through a mini-breakdown while my 13-month-old daughter drummed on the side of my head with a Wii controller. Here I was with yet another job rejection while someone was probably getting free shipping at Target courtesy of my stolen card. At that moment it seemed like everything was going so wrong at a point in my life when most people should feel like they're finally getting it right. I'm a new wife and mother, balancing a dream side hustle as a writer with a day job working with youth in non-profits that up until a year ago I loved. But lately it seems the more boxes I'm marking off on the "life check list," the more pressure I feel to maintain perfection. Which means that when the smallest thing is out of place like when I forget to pack the bibs in my daughter's diaper bag, it seems like the whole world is falling apart.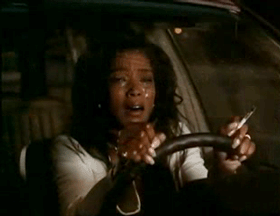 Up until lately, I couldn't seem to understand why I had begun to obsess over the smallest of things. Baby constipated after switching her to a new formula?  It's no wonder child services isn't knocking at my door. Not feeling up to Sunday dinner with the in-laws? My husband should probably start reconsidering our wedding vows ASAP. My career seemed to be playing the starring role in my production of paranoia and pressure. After some staff changes and budget cuts, my career changed from work I would do for free to me going through the motions just to make it to payday. Luckily, Missy Elliott just reassured me that just because you feel like you SHOULD have it all together, doesn't mean you HAVE to have it all together.  Like the rapper/singer once said, "Nobody's perfect," and her latest confession made me realize that what I assumed was the terrible, no good, horrible very bad year I was having was actually a bad case of anxiety.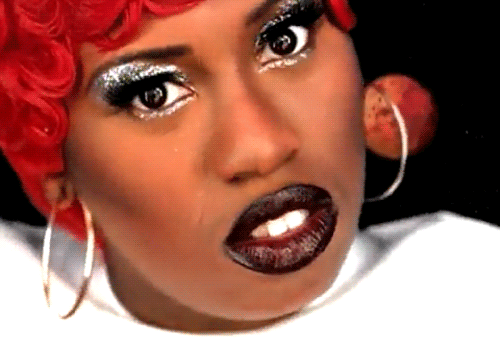 The "Get Ur Freak On" artist who also goes by "Misdemeanor" recently opened up to Billboard magazine about how celebrities aren't immune to anxiety disorders, and that even with such a dynamic stage presence she's actually struggled with anxiety for quite some time:
"I was always feisty, always that kid that would be on the porch with a hairbrush singing or rapping.  I got more shy as I got older and realized people could be laughing at me, or judging me."
Elliot talks about her being diagnosed with Grave's disease in 2008 after noticing an alarming loss in weight.  Grave's disease is an auto-immune disease that affects the thyroid. Sharaya J, an artist from Elliott's Goldmind Label reveals the toll the disease took on Elliott both physically and mentally:
"It started to change her way of life."

"There were physical changes, extreme headaches, extreme weight loss. What that does to a person, being a public figure and knowing people are looking, judging? That's a tough thing."
Missy reveals that Grave's disease combined with the amounting pressure of a groundbreaking comeback was a true test to her struggles with anxiety.
It's different now. People are quick to be like, 'You're irrelevant, you're a flop, you're washed up.
In 2014, Katy Perry's team contacted the singer about performing during the singer's halftime show. Perry called Elliott personally asking her to perform three singles, although Elliott initially assumed she'd only be making a brief appearance. When social media caught wind of the performance, the pressure multiplied and Elliott found herself in the middle of a full-blown panic attack the night before the performance. She recalls hearing the rift of "Get Ur Freak On" offstage and placing her faith in God and her talent:
"I said, 'If I can get over this step, then I know all my dance steps will be on point."

"I know it was nothing but the grace of God that lifted me up and took me through that performance."
Needless to say, Elliott killed it and sold nearly 350,000 song downloads by the end of the following week alone.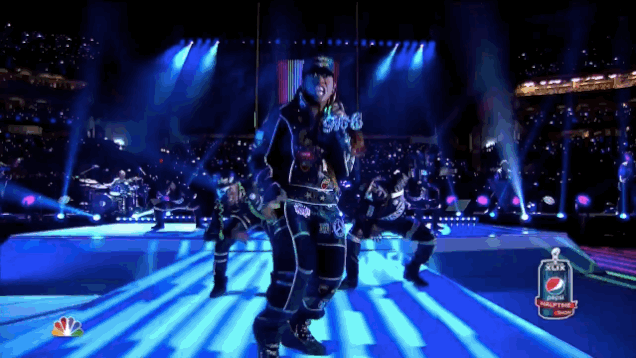 I don't know if I'm in need of an IV drip just yet, but what I have learned from Missy is the best defense against anxiety is trusting the process and taking life one moment at a time.
[Tweet "The best defense against anxiety is trusting the process and taking life one moment at a time"]
I think as women, black women especially, we feel a pressure to always have everything together. "Winning" means having the luxury sedan or SUV, the GAP-commercial-looking kids and Morris Chestnut for a husband. I found myself defining success as the hundreds of Twitter followers anxiously awaiting my next mind-blowing blog, all while being able to slap a business card in front of colleagues that read "insert professional titles and number of degrees here." But the truth is, even at a point in my life where I started to feel like I had all of that, another fight began: A fight to stay on my A-game and keep it all together.  One missed e-mail or one night when I just wasn't "in the mood" could mean losing it all. I'm sure Missy felt the same way after dominating the nineties with 1997's "The Rain" and going on to write and produce with hit-makers like Timbaland, Aaliyah and Ginuwine. After taking ten years to focus on herself and writing for other artists, Missy's taking center stage again with her latest single "WTF (Where They From)" produced by Pharrell Williams. Elliott states the best defense against failure is a good offense in the form of a record "so hot it can't be denied."
Most importantly, Elliott has showed me that you can accept your anxiety, without being defined by it. Anxiety will make you feel like the fate of your success in life all rests on a perfectly packed diaper bag. You obsess and over think because you feel like everyone is judging you on everything all the time, and worst yet, people are waiting for you to fail so they can take your spot. In a world of social media where that's true 75% of the time, it makes sense why more and more people are coming forward about their anxiety. The worst thing about anxiety? There's a whole lot more to me than how many burp cloths I pack for the baby.
If Missy Elliott can get through a Superbowl performance, and kill it like she never left, I can take on the world one day at a time, missing wallet and all.
Bonus: Watch Missy's newest video "I'm Better" here. She is still killing it!