Get
ready for "Little
Nicki
"
to hit the BIG screen soon!
Nicki Minaj has snagged her little lady and she's quite the BIG deal--meet Ariana Neal!
In case you haven't already heard, Nicki Minaj is set to make her TV debut next year in a new ABC Family sitcom (soon to be renamed "Freeform" in 2016). Although she won't be a regular cast-member, the 33-year-old rapper is executive-producing the project, in which she is expected to make guests appearances on. The comedic-biopic, à la Everybody Hates Chris style, will be based on the lives of Nicki Minaj, her family, and their immigration from Trinidad in the early 1990's to Queens, New York. According to the press release:
---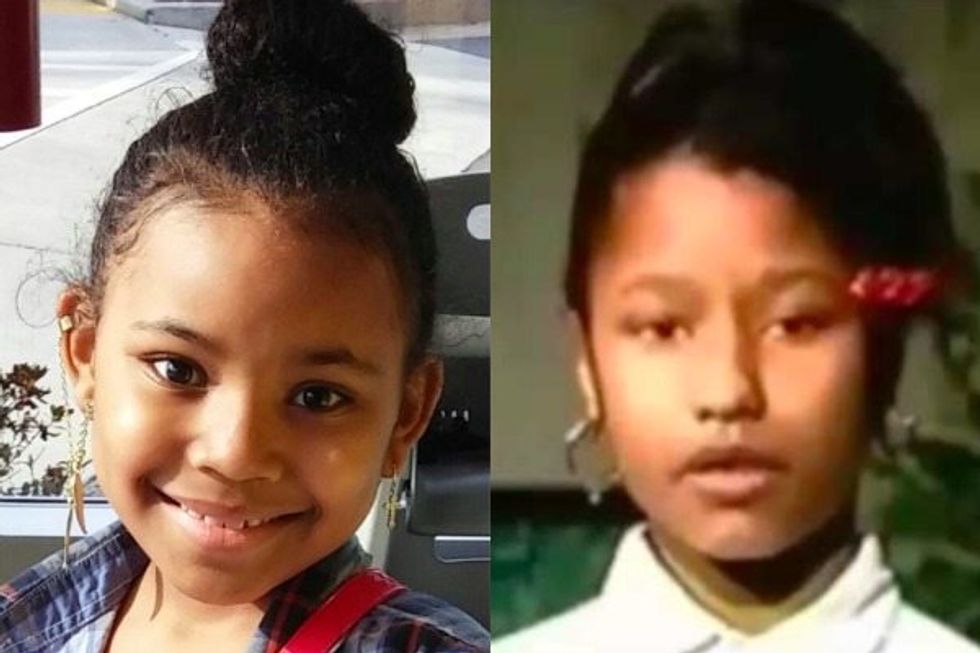 "The single-camera comedy is inspired by the story of Minaj and her....vibrant family and the personal and musical evolution that lead to her eventual rise to stardom."
The show will also star Selita Ebanks as Nicki's mother Grace and actor Wesley Jonathan as her father Vincent, with the one and only Miss Whoopi Goldberg playing their neighbor Miss Martha. This should be good!
But what about the star to play the star herself? A couple of months back, Nicki announced she was holding auditions to cast her leading lady, and upon receiving the audition tape for one particular young talent by the name of Ariana Neal, Nicki was blown away. According to the entertainer, Ariana, who got her start in acting a couple years back, even brought tears to her eyes:
"I literally cried watching her taped audition. I demanded to meet her!
Nicki also added that she gave Ariana a quick lesson on rapping, too:
"[I] Sat in a room with her teaching her how to rap by doing a beat on the table & forcing her to stay on beat! Lol. Then [Ariana] pulled out all the attitude she had in her lil body. Haha! She's tough! And so sweet & cute. #ArianaNeal #LilNicki Welcome to the family lil lady bug! 😘😘"
Want to know more about Ariana, meet the petite powerhouse below!
1. She's Starred in Some Big Screen Movies!
Back in 2013, Ariana was cast alongside Michael B. Jordan as Tatiana Grant, the daughter of the late Oscar Grant, in the biopic Fruitvale Station. Last year, she also played Kevin Hart's daughter in Get Hard.
2. She is Quite the Singer-- like no, really.
Very much like the real life Nicki, who started off in drama club as an actress and singer, the young Ariana loves to sing as well-- and baby girl can blow! Check out little mama singing Bruno Mars' "Grenade" below:
3. She's only 10, but she's not new to this
Oh no ma'am. Before the big screens, heck, before the "small screen," Ariana was on your computer screen doing big things! For the past five years, Ariana has been a Youtube sensation to say the very least. Check her out fearlessly and flawlessly slaying 'The Star Spangled Banner" at an MLK event at only five-years-young (warning, you'll get chills!)
4. Her Mom is Her Hero
In her personal bio, Ariana gives some major props to the leading lady in her life-- her mom Anna. Although the mini star who "loves pink and purple" enjoys spending time with her entire family when she's off work and school, the big sister and daddy's girl is also a mama's girl, too.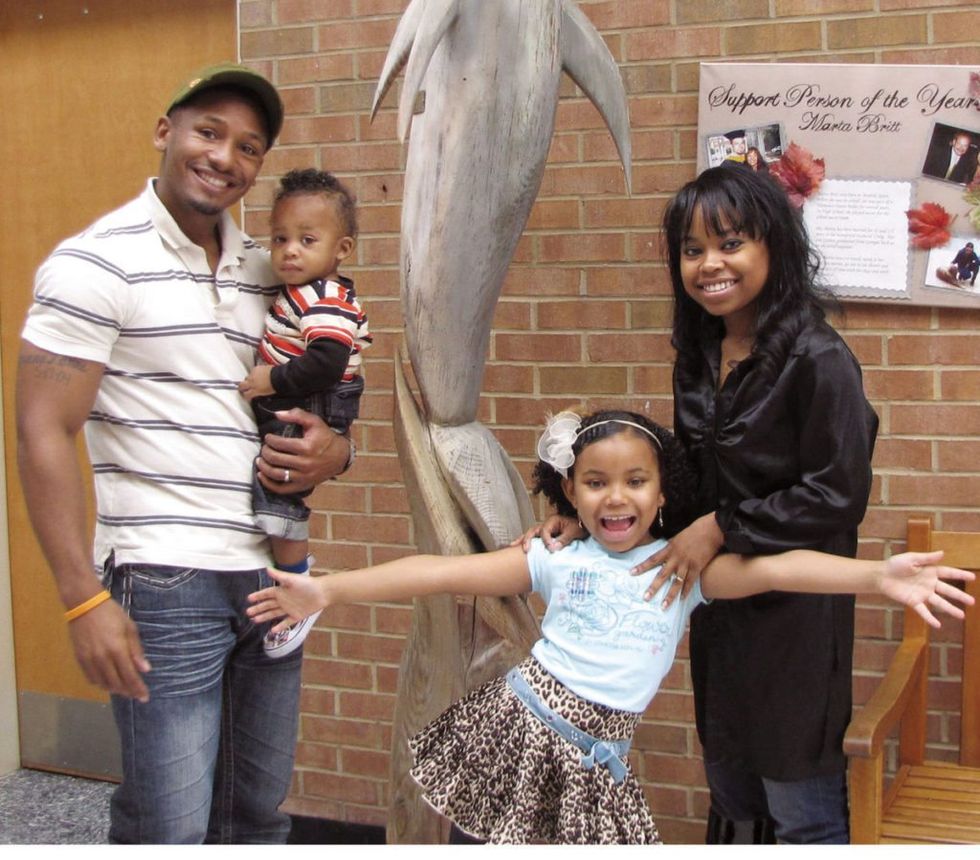 "My mom is my inspiration. She taught me how to sing," - Ariana Neal. Beautiful family. Go mom!
5. She May be Playing a City Girl with Sass, but she's a Sweet, Country Girl at Heart
Ariana, who moved to Atlanta when she was four, will be from "The Big Apple" in the upcoming Nicki biopic, but in real life she is a sweet Georgia Peach at heart. So much so that a Delta stewardess actually caught Ariana on her way to the audition for Nicki's new show, and testified to her being a sweetie-pie!
@duhlegrand: This is Ariana Neal, an up and coming child star. I recognized her specifically from 'Get Hard' but this girl has some talent.  Not only is she one of the sweetest girls I've met but polite with such a pure heart. Delta is her airline. Good luck on your audition today! We are all rooting for you!
...and a month later, Ariana snagged the role. Yay!
Nicki's new show, whose name has yet to be released, will debut next year! Will you be tuning in?