Let's face it: there aren't a lot of mainstream Hip Hop songs that celebrates, acknowledges, or even suggests feminism. That's not to say that some Hip Hop artists have not released music discussing the equality of women, but a radio listener would be more likely to hear a song about a woman's ass versus her mind.
---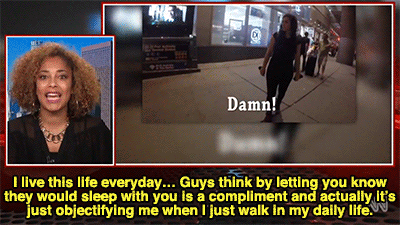 Unfortunately, many rap artists have built their careers on misogyny, and those artists don't appear to be concerned with a woman's well being unless it's a close relative, or a woman shaking her ass in a music video. Perhaps this is why the words "Hip Hop" and "feminism" seem so out of place in a world oversaturated with lyrics that appears to fully support hating women.
According to Hip Hop Feminist Brooke Simonton, the two words can co-exist in a world filled with lyrics that shoot to kill the soul of a woman (or man, in some cases). If feminism is defined as a movement to end sexism, sexist exploitation, and oppression, then Hip Hop Feminism aims to get to the heart of these issues in rap music. Simonton writes,
Because of hip-hop culture's pervasiveness, its depiction of gender can have a lasting effect on society's stereotypes. Therefore feminist investigations of hip-hop culture serve as more than just critiques of misogynistic lyrics; they can allow us to examine the racial and socioeconomic politics of hip-hop from a lens that exposes their gendered tendencies. Investigating hip-hop from a female's perspective exposes certain issues that would otherwise be ignored. For example, the issue of sexuality becomes far more complex when looked at through a woman's perspective. From this point of view, embracing sexuality could be seen as conforming to the male gaze, or it could be seen as empowering. Either way, a new dimension is added to the conversation whenever a new perspective is considered.
Understanding what feminism in Hip Hop actually meant made me feel a little put off when I heard legendary Hip Hop artist MC Lyte say that Fetty Wap was the most feminist rapper in the business today.
At a recent White House Council on Women and Girls, Charlene Carruthers, Executive Director of the Black Youth Project 100, and Dr. Johnnetta B Cole, Director of the Smithsonian National Museum of African Art, moderated a panel on women's vulnerability and voices in hip hop.  Clutch Magazine writes that during the panel had a "wide-ranging conversation [that] included discussions about misogyny, women's voices in hip hop, sexism, and which rappers lyrics are more in line with feminism."
MC Lyte had this to say about choosing Fetty Wap as the most current, feminist artist out today:
"What I mean is that he may have a very unique way of presenting his ideas, but he does love women...and for what he's up against, in this climate with all of the mc's, he's taking a stand, he's being pretty courageous right now with what it is he presents in his music. Because it's really not the norm.

You know, I was trying to write down a few people that may have said something. Now there's, of course Kendrick, right? And then there's Big Sean, you know he raps about his grandma. Any man that raps about his grandma, you know, you gotta show some love to. And then of course there's Common and Talib, but to be new, these are guys who have had some years to [hone their skills]...
I could sort of see why MC Lyte chose him as the current most feminist rapper. Writer Sesali B. agrees with MC Lyte, and thinks that Fetty Wap has feminist qualities in his lyrics, and had this to say about the rapper's outward appreciation for equality,
In the song [Trap Queen], Fetty is bragging about the then-love of his life, a woman who joined him among the ranks of the trap elite by partnering with him in his drug business. Here's a snippet of some of the lyrics:

I'm like "hey, what's up, hello"

Seen yo pretty ass soon as you came in that door

I just wanna chill, got a sack for us to roll

Married to the money, introduced her to my stove

Showed her how to whip it, now she remixin' for low

She my trap queen, let her hit the bando

We be countin' up, watch how far them bands go

We just set a goal, talkin' matchin' Lambos

Got 56 a gram, prob' a 100 grams though

This love story is fueled by hard earned cash and the significance of a partner with whom to earn it with. In Fetty's world, it is not simply the support of a woman in a business venture that makes her a Trap Queen; it is the effort that a Trap Queen puts into learning the ins and outs of said business, her willingness to perform the same amount of labor, take the same amount of risk, and most importantly reap the same benefits and create the same opportunities for herself. 
I don't really agree that Fetty Wap is the most feminist rapper out (to me, the word 'Trap Queen" by itself suggests sexism, sexist exploitation, and oppression), but I see why she felt like he was one of the better representatives of feminism in Hip Hop. The pickings are slim!
Fetty brought romance to trap music, which is nice. But I can think of several other current artists who are more feminist than Fetty Wap, both on and off the mic. Here's my list.
1. Azealia Banks. Let me first say that although she considers feminism a thing for white woman - she says that she's more of a "womanist" - she never misses a chance to call people out when they're wrong, both on and off wax. Azealia is not always correct in her thinking or delivery, but when she is, she nails it.
Take what she had to say about Nicki Minaj's wax figure at Madame Tussaud's, for example.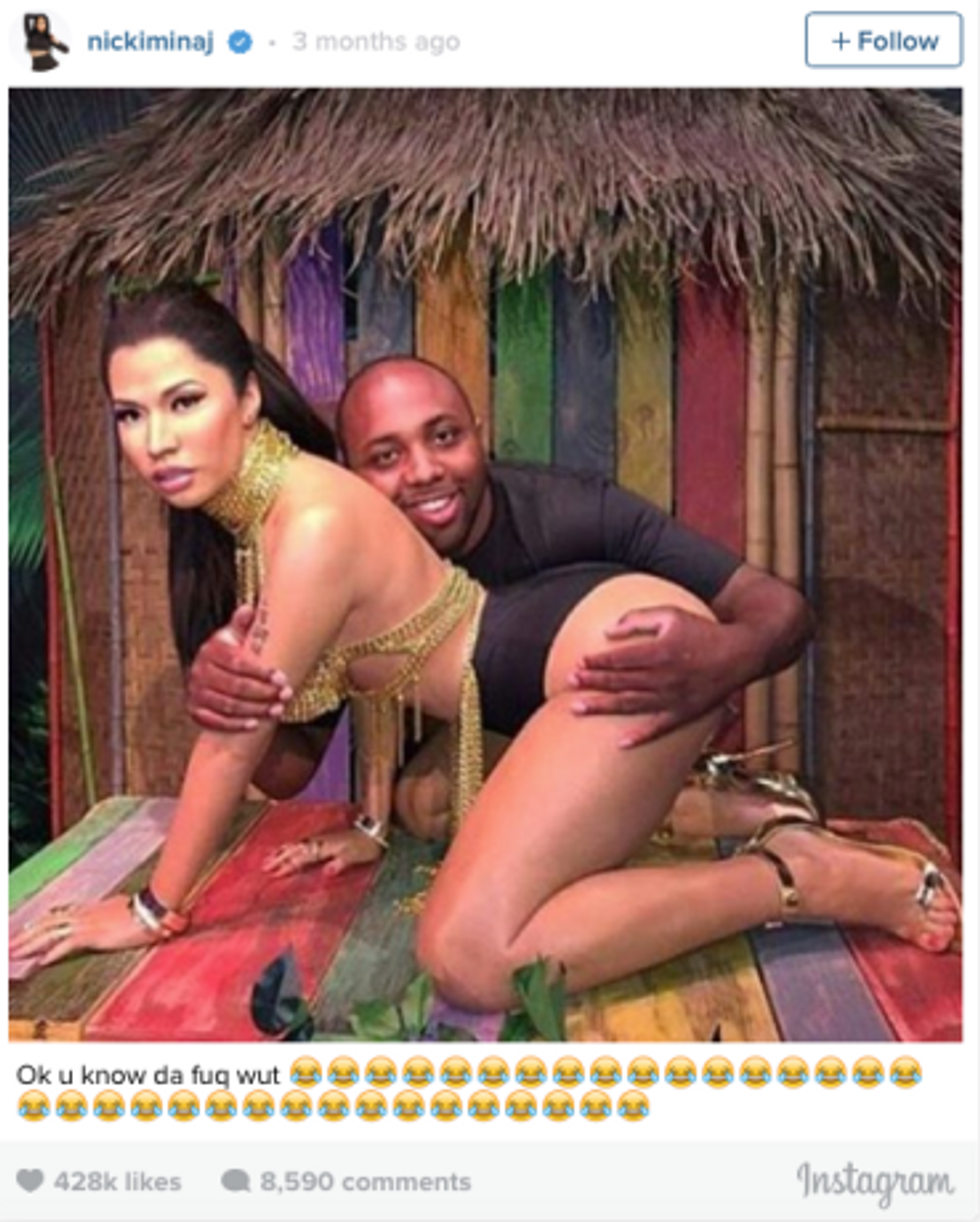 Just like she predicted, visitors treated Nicki's wax figure the way Azealia said they would. It was one of the few times she got it right with her passionate speech.
This wasn't the only issue that Azealia got right. Her thoughts on social media feminists wanting to "free the nipple" and rocking hairy armpits was met with pushback from the young MC. "Women everywhere are in much more dire situations than worrying about pussy hair or whether or not they can show a nipple on Instagram," she tweeted.
Judging from her Twitter timeline, sometimes what Azealia has to say is straight up rude, but she also admits that she's working on herself. That's more than I can say about some artists, so it's a start.
Again, she's not always right, but when she gets it right, she nails it.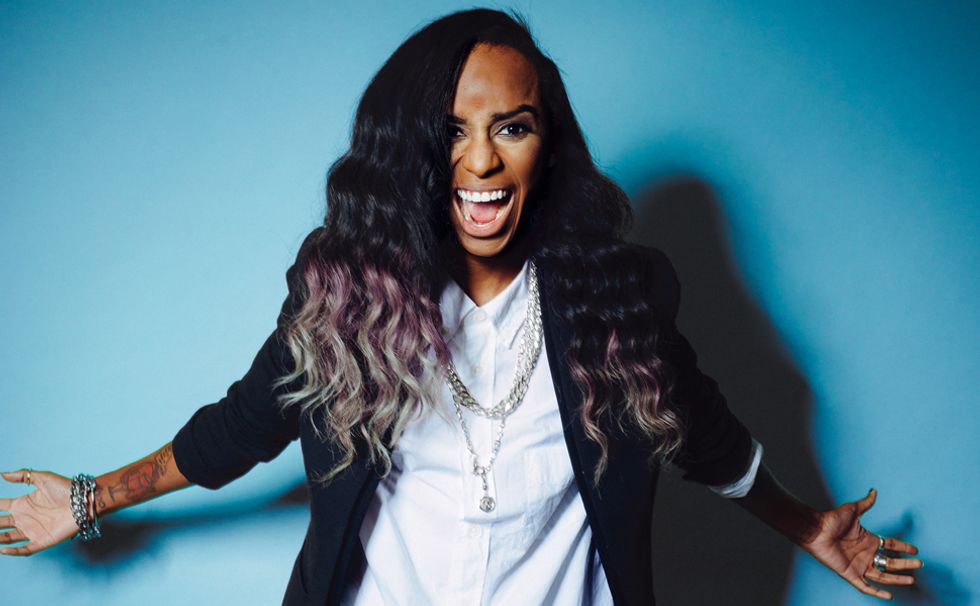 2. Angel Haze. She's so feminist that she prefers gender neutral pronouns. Seriously, it was a little tough reading her Fader interview.
But more than that, who can forget how
she called out Lupe Fiasco
 on wax (the way it's supposed to be done) for his song "Bitch Bad." If you weren't paying attention to the lyrics, essentially Lupe was woman-shaming in the 2012 track.
The Guardian
reported:
The original version of Fiasco's track "Bitch Bad"

 (from last year's album Food & Liquor II) saw the rapper attempting to stand up to misogyny, while only digging a hole for himself by blaming women for it. Haze flipped the narrative, detailing exactly how boys and men are shaped by, and end up perpetuating, anti-female attitudes. "Yes!" she exclaims. "I had to embarrass Lupe Fiasco because he did it all wrong. He did the woman-shaming, 'It's your fault, bitch' thing. The feminist in me wouldn't let this live. For me, it was important to portray what he couldn't.

"
Angel had a lot going on in her life before she dropped her current project Back To The Woods. This included a high-profile relationship with model Ireland Baldwin, an overdose, and stays in a psych ward, according to Fader. But her brand of Hip Hop feels refreshing among a bunch of dudes rapping about big vaginas, cars, and jewelry.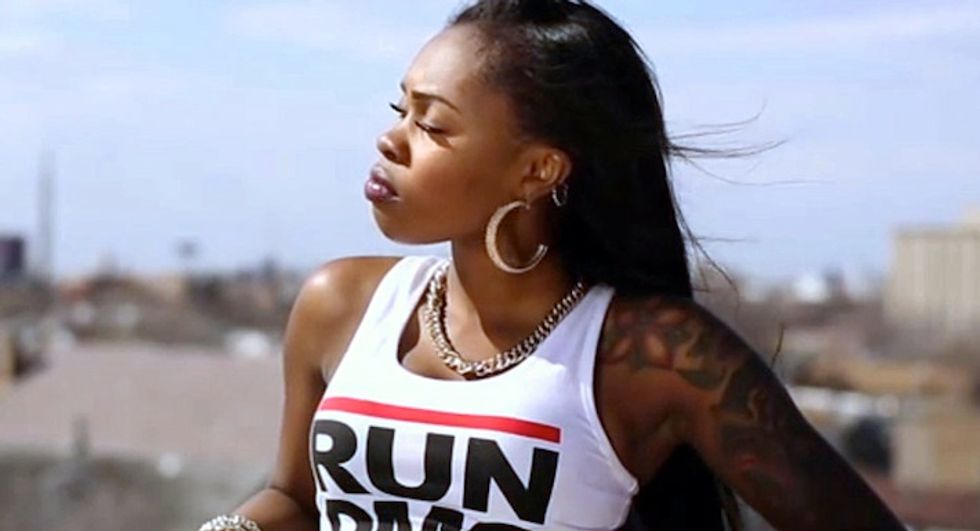 3. Tink. She's a feminist in every sense of the word, and she's not a bad role model either. What I love about Tink is that she never, ever misses an opportunity to call out male privilege. In a May interview with New York Magazine, she said that she definitely considered herself a feminist.
From my point of view, I think before the last three or five years, people didn't really understand what feminism was about. Just because male domination was still so strong. It was abnormal for us females to be treated like we were equal. So this generation, the times we're in right now, you're seeing a lot of feminists just rising up. People are actually starting to hear us for what we're worth and treat us as equals. Females — we go just as hard as the guys, if not harder. You know what I mean? There's a female running for president. Something's in the water right now.
We got a taste of her brand of feminist Hip Hop on her song, Ratchet Commandments. She rhymes,
(Thou shalt not) slip up on a heathen




Always keep it cool, never let him know you need him




(Thou shalt not) let a n*gga see you sweat




F*ck a b*tch and get the check, move along, you know the rest




(Thou shalt not) respond to these b*tches




They envy what you doing and they only want attention




(Thou shalt not) pacify the truth




If you know your rent due, get the f*ck out the club









Arguments and rebuttals aside, MC Lyte got it right when she says that musicians have to find a way to stop degrading women.
You win the challenge when you're able to get your message across without degrading your sister, or your woman, or your mother. There's a woman in the lives of these men that have done right by them. To persecute every woman publicly forever on the mic in the way that it's being done today is not fair." 

We have to give these good men a change in the hopes they will develop to be something else in the future...The more you understand that you're not just rocking for the block, that thee words are going out across the entire globe, you have to take responsibility and accountability."
Well said, Lyte.
Do you think MC Lyte was reaching when she said that Fetty Wap was currently the most feminist rap artist out today? Or did she nail it? Sound off.