The next big thing in modeling may just grace the cover of "Cosmopolitan" before she's even old enough to drink one!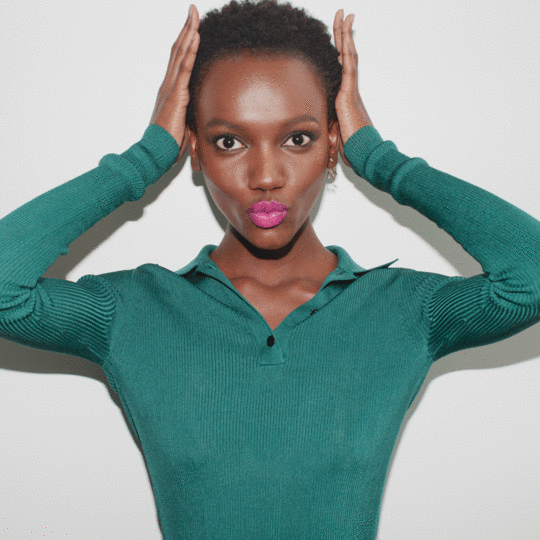 Congrats are in order for one of modeling's youngest in charge, Herieth Paul. The 20-year-old Tanzanian born and raised (with citizenship credit to Ottawa, Canada), has recently snagged the role of Global Spokesmodel for "Maybelline New York" cosmetics. The latest face of the world-wide make-up giant will join the ranks of other supermodels on the Maybelline roster, including Christy Turlington, Jourdan Dunn, Adriana Lima and Gigi Hadid, and will make her big advertising debut come this Spring.
---
Winning!
The 5'11 model, who is said to currently rack in $10,000 a work day from modeling alone, got her start in modeling at the age of 14, where the young teen created quite the buzz with her bold, buzz cut. By 17, Herieth was strutting the runways of fashion week from Milan to London, to Paris and New York, for designers like Tom Ford, Rodarte and Polo Ralph Lauren.
Now at 20, fresh faced and fresh off one New York fashion Week runway to the next, Herieth is preparing for her next big gig with Maybelline. She recently sat down with Glamour Magazine for an insightful look into her life. Here are the five things we learned about Herieth:
1. Her Mother Runs a Girls' Orphanage and a percent of Herieth's Income Will Fund It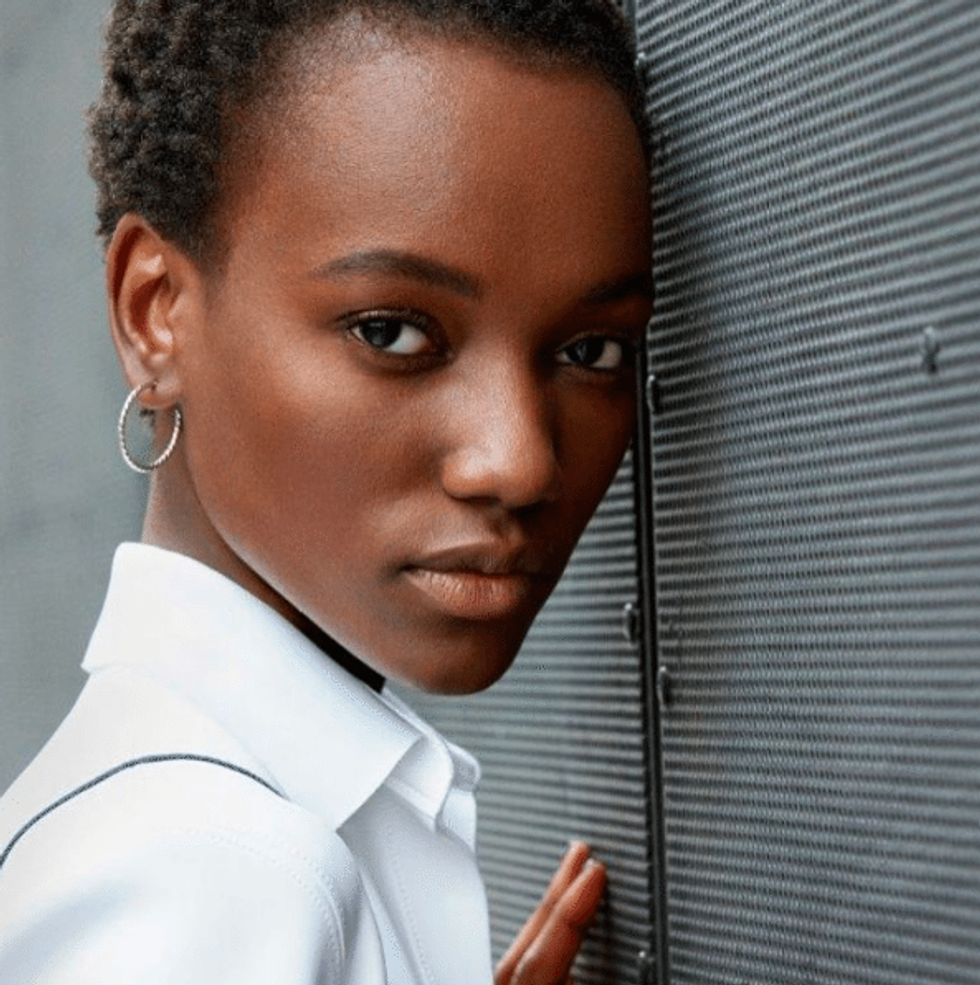 How amazing! According to Herieth, her mother has ran an orphanage for young Tanzanian girls for as long as she can remember. And thanks to her recent success, she now has the honor to help keep hope alive- and in a big way!
HP: My mom has had an orphanage in Tanzania since I was born. All the girls she helped have graduated high school and now they're going to college. My mom and I have organized to take a percentage of my income to send them to school. We're paying for university, bus fare, books…everything they need, we're taking care of it. It's such a small contribution and it makes a big difference in their life.
2. She Hopes to Build Her Own School One Day, Particularly for the Disabled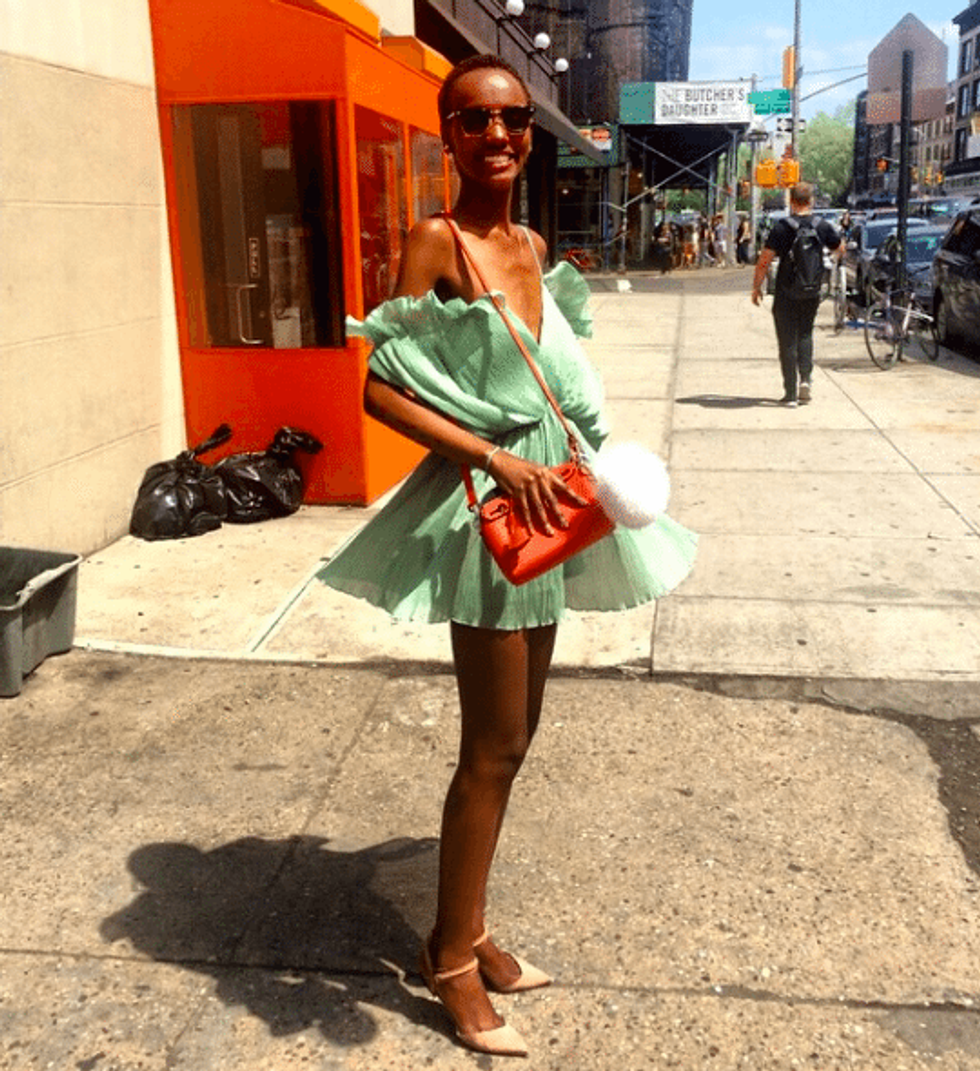 Unlike the adaptive education systems that can be found in many parts of the world, the twenty year-old beauty knows first hand the limitations in accommodating special students' needs in developing countries. Herieth hopes to bring a variety of trained teachers to meet the more specific demands of those children in need:
HP: When I grew up in Tanzania, I went to school with kids who were blind and deaf, and we were all in one class. There wasn't a different class or teacher for them, so they didn't learn anything. I'm hoping to organize a school to train teachers to help children with disabilities. It's my future goal. I want to move back to Tanzania and do that eventually.
3. Her beauty secret won't cost you any money (but it'll cost you time!)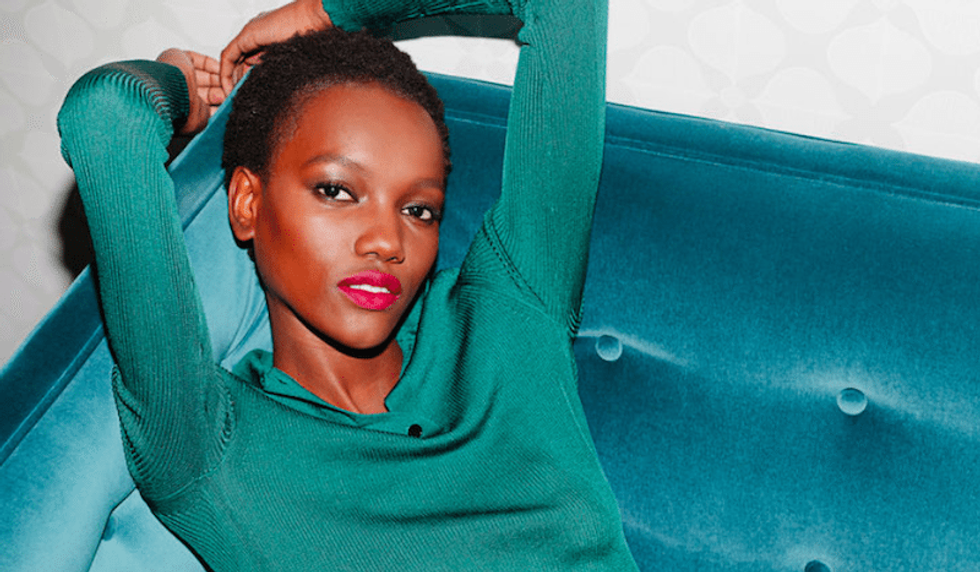 Just call her sleeping beauty! Herieth may not know about happy hour just yet, but she sure is no stranger to bed time. And according to her, setting an early curfew can lead to great skin later on!
HP: I have to get at least 10 hours of sleep or it's not a good day! Seriously, I go to bed at 8 P.M. I know it sounds stupid, and most of my friends love going out, but I have to get a lot of sleep. If I don't, it shows up on my skin and under my eyes. When I wake up in the morning. I feel like my face has a natural glow.
4. Despite a Beauty Deal, She is down for a Good "Do it Yourself" Product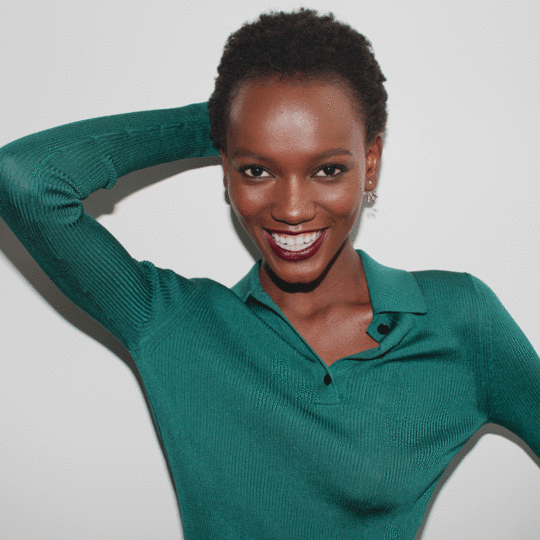 When she isn't relying on her awesome stash of unlimited Maybelline, this D.I.Y Queen is in the kitchen being her own beautician!
HP: My skin scars very easily, so... I also watch a lot of YouTube videos and create my own products. My favorite has to be making my own serums: I buy hyaluronic acid—I get a food-grade version on Amazon and mix it with distilled water and lavender oil, and I use it every day. The trick with hyaluronic acid is it keeps the moisture in your skin, especially in the winter. My skin is always so dry—I literally recommend this recipe to everyone. I keep it in the fridge and it turns into a gel. After a week, I toss it out and make a fresh batch. When I used to buy serums, there were ingredients I didn't want. So I thought, "Why don't I just make my own?" Maybe one day I can take it into production.

I know this sounds so childish but I did my own makeup [for prom too]. I wore false lashes, pink cheeks, a nude lip, and I highlighted a little bit. I looked so beautiful. I watched Jaclyn Hill YouTube videos to learn how to do the lashes. It took me hours, but I finally did it right. Everyone asked who did my makeup, and I was like, "I did it myself!"
5. All The Women She Looks Up to as Beauty Icons are also Bomb Moms!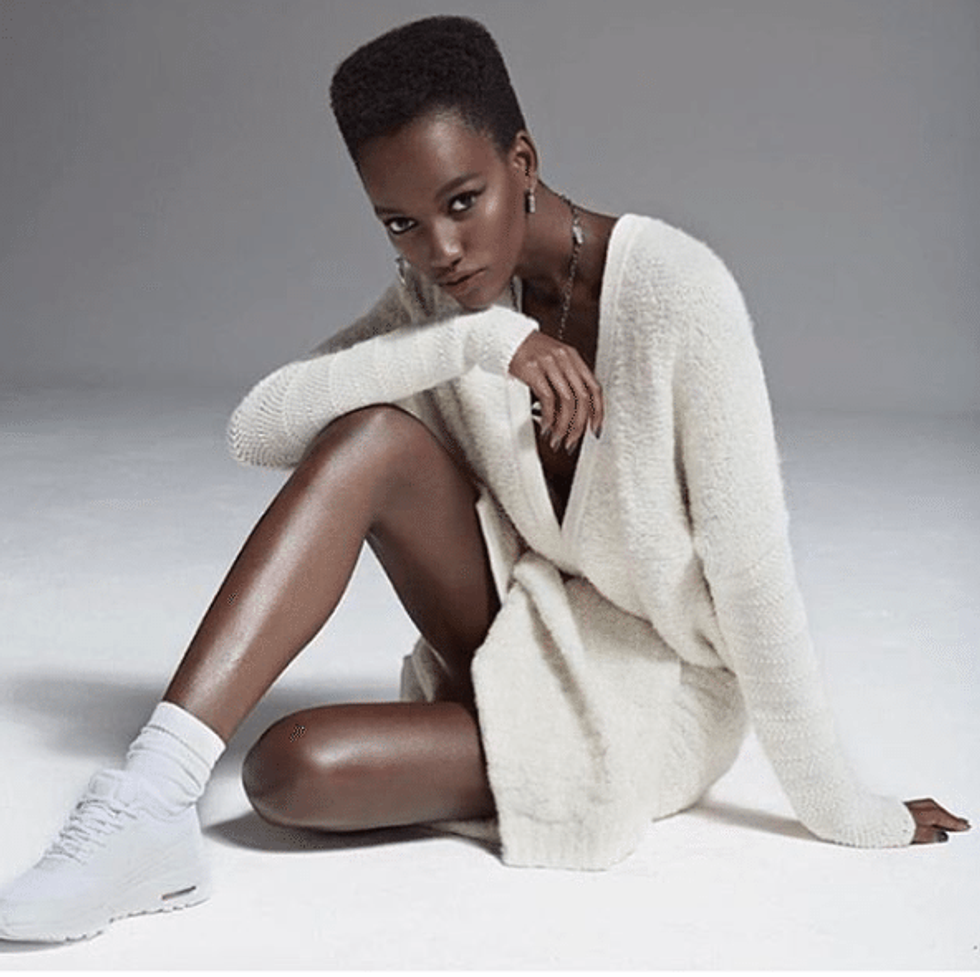 When asked who her favorite Maybelline girls were, as well as her all-time beauty icons, Herieth responded with Maybelline queens Christy Turlington and Jourdan Dunn, and her mom and Beyonce as icons!
HP: I can't decide [who my favorite Maybelline Girl is]. It's between Christy Turlington and Jourdan Dunn. Christy is such a strong beautiful woman. She's a mom and she helps charities—she's just an icon. Jourdan is also a mom and is doing her thing to help others.

My mom [is my beauty icon]. She has this naturally rosy, peachy color in her cheeks. Her skin is little bit lighter than mine and it comes out when she's blushing or she's cold. It's so beautiful on her; it makes her face look like sunlight. Oh, I also love Beyonce!
Maybe she's born with it... or maybe it's Maybelline! But either way, something tells us that this natural beauty is here to slay for a while!
Congratulations once more to Herieth and for all her continued success!