After 57-years of bullet shaped boobs, an impossibly cinched waist, and tooth pick sized legs, we are finally getting Barbie that empowers little girls, and reflects their images.
---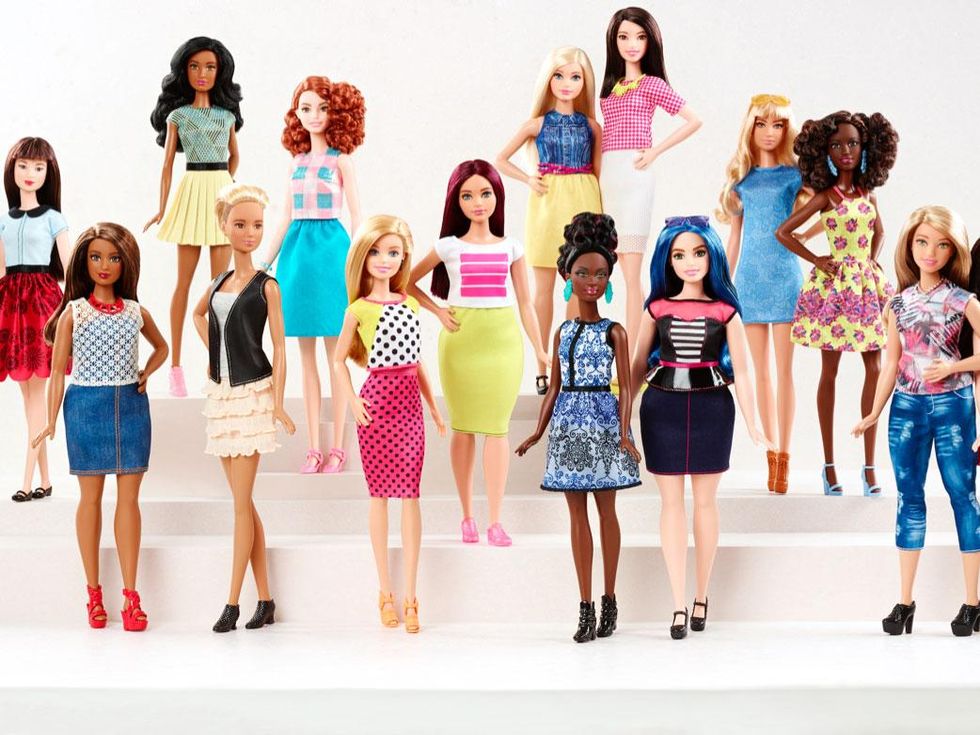 Today, Mattel got real with Barbie's updated makeover by unveiling three new body types - curvy, petite, and tall. The cute new collection of the world's largest selling doll is just the beginning of Mattel's new Barbie evolution. The company said on their website,
Girls everywhere now have infinitely more ways to play out their stories and spark their imaginations through Barbie. Along with more overall diversity, we proudly add three new body types to our line. Here's a look at why we did this, and the team that made it possible. #TheDollEvolves

This is just the beginning. From offering products that feature more empowering and imaginative roles to partnering with best in class role models, we believe in girls and their limitless potential. #YouCanBeAnything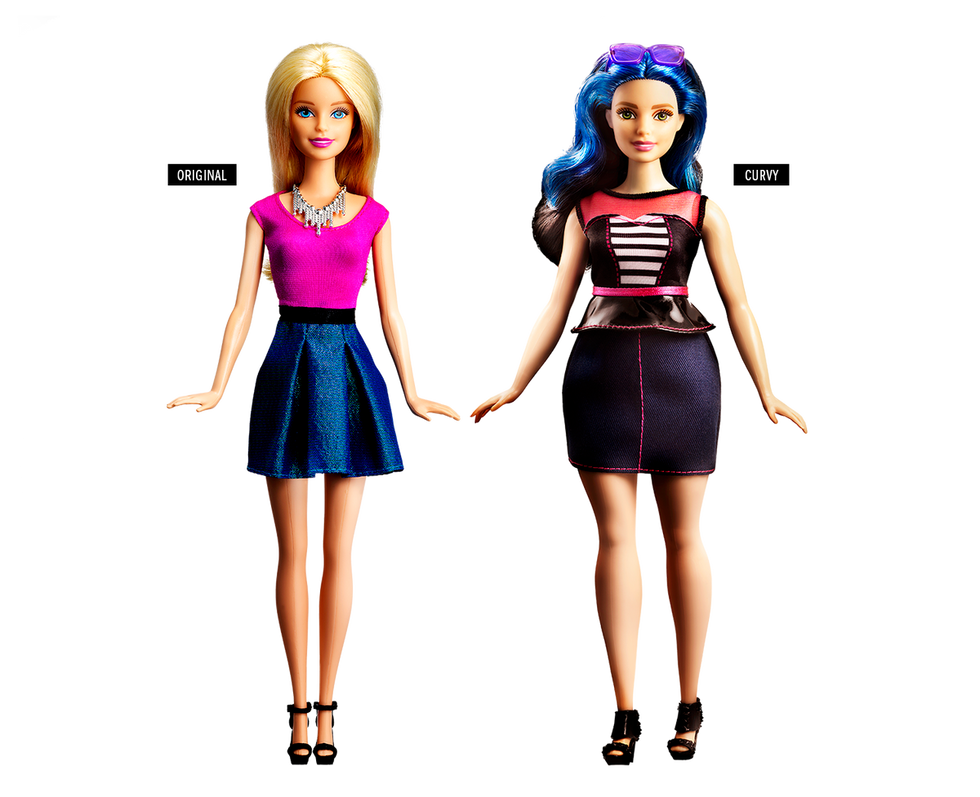 Time.com
Oh, and when it comes to Barbie's shoe game, she won't be wearing those oddly shaped high heels. She will be rocking wedges, booties, and flats. She will also be sporting some trendy clothes, and funky colored hair.
A #BTS look at what inspired us and the team that made it possible. https://t.co/JDeqzI59nX #TheDollEvolves #Barbie https://t.co/CmWHMcBOGf

— Barbie (@Barbie)1453993340.0
Barbie's newly evolved body comes at a great time where women who are burning up red carpets and keeping tongues waging looks nothing like her. Kim Kardashian, Lupita Nyong'o, Beyonce, and Zendaya are all gorgeous celebrities who have redefined beauty standards, yet none of these women looks like Barbie? Mattel had the same question when they saw a decline in sales, after they realized that kids were playing with a more diverse set of dolls, like Bratz and Disney Princesses. So Mattel had to get real about Barbie's "identity crisis." According to Time,
As much as Mattel has tried to market her as a feminist, Barbie's famous figure has always overshadowed her business outfits. At her core, she's just a body, not a character, a canvas upon which society can pro-ject its anxieties about body image. "Barbie has all this baggage," says Jess Weiner, a branding expert and consultant who has worked with Dove, Disney and Mattel to create empowering messaging for girls. "Her status as an empowered woman has been lost."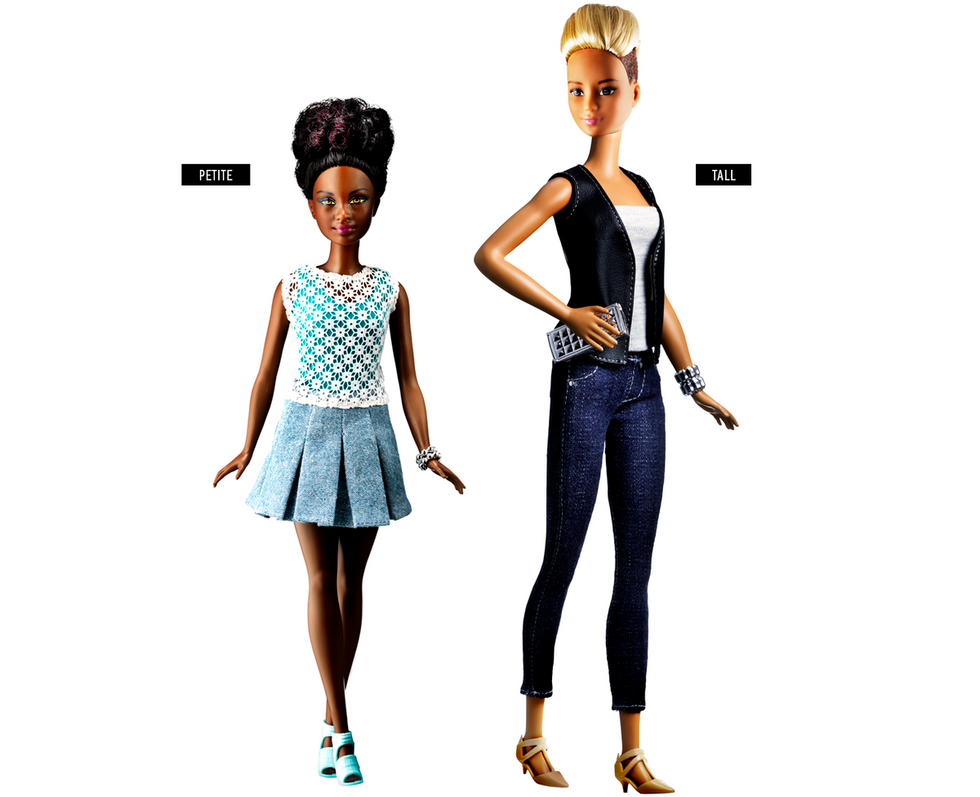 It's also worth mentioning that Barbie had to change after the Elsa craze. According to Time Magazine, Mattel lost more than $500 million in sales from Elsa and the other Disney Princesses dolls.
The brand does $1 billion in sales across more than 150 countries annually, and 92% of American girls ages 3 to 12 have owned a Barbie, thanks in part to her affordable $10 price tag. She's been the global symbol of a certain kind of American beauty for generations, with brand recognition that's up there with Mickey Mouse. M.G. Lord, a Barbie biographer, once said she was designed "to teach women what—for better or worse—is expected of them in society."
Either way, I'm so here for the new Barbie's new makeover. Finally, when girls see themselves in their dolls, they can embrace themselves as they are.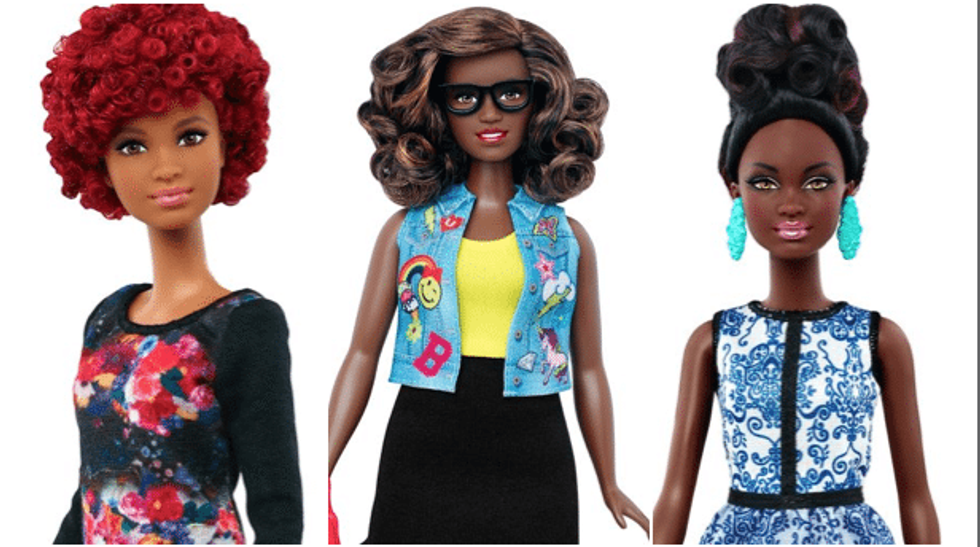 A past Time Magazine article on Barbie's looks can be harmful to girls mentioned that Barbies and similar toys that were small in the waist, and perfect in the face, "May damage girls' body image, which would contribute to an increased risk of disordered eating and weight cycle."
Take a look at the full collection below, and tell us if you'll be buying one for your child?