Have you all ever heard the story about the woman from New York who sued MAC Cosmetics because she contracted herpes from sampling a Rihanna Viva Glam lipstick at a pop-up shop at the Barclay Center?
---
The woman allegedly developed a cold sore on her lip two days later was diagnosed with herpes by her doctor. I don't know how the woman prevailed in this suit, but you get where I'm going here.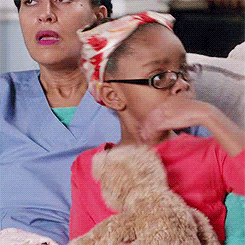 I've been a part-time beauty consultant almost three years now. One day while I was at work fixing things around the counter, I witnessed a woman letting her young daughter who was maybe five-years-old at most put a lip-gloss that she grabbed from the counter (most likely without cleaning because people usually tend not to) directly onto her lips! Of course, if I would have seen her on the other side of the counter or if she had looked for me for assistance, I would have gladly sanitized it but no.
By the time I was heading in their direction, the little girl was already applying the gloss, and her mother just looked at me like she knew she did something utterly disgusting. I almost screamed but I had to keep my composure. Sacrificing the poor child's lips all in the name of shutting up her crying, tuh!
Sometimes ladies we get so wrapped in the "glamour" of it all that we forget what's most important--our safety! As a beauty advisor, I see many "eclectic beings" roaming around the makeup counters that do all sorts of things that would gross you out, but I'll spare you the details. My team and I tend to be pretty anal when it comes to hygiene because that's just how it should be. It's not even a thing of representing the company, just being a decent human being. We try our best to monitor customer's use of testers. This include making sure all testers are properly sanitized by one of us before use, ensuring disposable applicators are used, readily available and properly tossed and absolutely no double dipping in products is occurring whatsoever.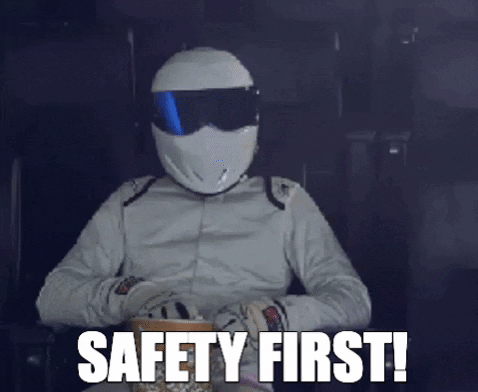 Giphy
Here are a few things to keep in mind when shopping for makeup and for general makeup use.
See It Cleaned With Your Own Eyes
Always always ALWAYS make sure everything you try on at a makeup counter is cleaned right in front of you. It is not unreasonable of you to ask if it isn't. Don't assume anything is clean. Just don't.
Don't double dip
If you for instance try on mascara with a disposable wand, using it, then going back and dipping in the mascara, it defeats the purpose. Feel free to ask your beauty consultant for a few extra wands/applicators/q-tips to avoid dipping back into the product.
Don't Do the Hand Test
If a product that you are interested in testing has a wand or any sort of applicator, do NOT use it to test on your hand (or any other part of your body). Disposable applicators are your best friend.
Be Mindful of Your Trash
Don't just throw trash such as your tissues, Q-tips, cotton balls, etc. in random holes. Sometimes people toss their trash on what's suppose to be fresh Q-tips, tissues and cotton balls, and something that was once clean is now contaminated.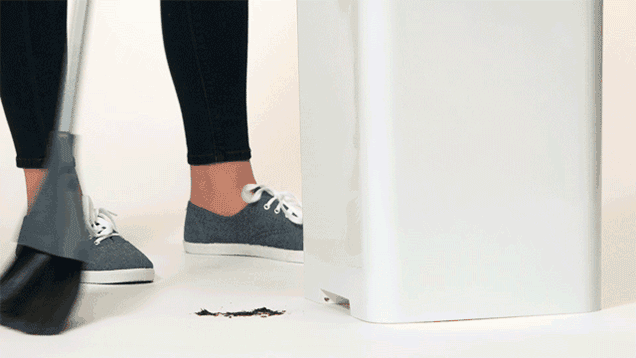 Giphy
Check the Expiration Date
If you are unsure of how long you should hold on to a cosmetic product before it goes bad, check the label. On the back of most products there is a picture of a jar with a number and letter combo such as 12M (12 months) This means once the product is open and exposed to air the first time, you should toss it once that amount of time has passed.
Wash Your Make-Up Brushes
Wash your brushes regularly, especially face brushes such as foundation, powder or concealer brushes. I recommend once a week at LEAST. Other brushes, such as shadow brushes, should be washed at least twice a month. For cleaning you use a mild baby shampoo or an actual brush cleaner. My favorite brush cleaner is from Clinique. Just spray, massage, rinse and lay flat to dry (slightly elevated if you can).
Because I practice these golden rules of proper cosmetic hygiene, I personally haven't had any terrible experiences at a makeup counter? What kind of safety precautions do you take when it comes to cosmetic? Please share below.