Lori Harvey's dating life has consistently been a hot topic on social media and now the model is shedding light on some of her dating do's and don'ts. In an episode of Bumble's new "Luv2SeeIt" content series, the SKN by LH founder sat down with the series' director, producer, and host Teyana Taylor and disclosed some quote-worthy thoughts on dating and relationships.
---
One of the 25-year-old's dating don'ts is being close with an ex. "Cordial, okay, you speak. I don't want y'all to have beef because then it gets messy," she clarified. What she does appreciate, however, is transparency, openness, and communication from a partner.
When asked what makes her feel "powerful" in a romantic relationship, she answered, "Not compromising my values, standards, and my requirements."
Lori's last relationship was with Michael B. Jordan. The former couple dated for a year and a half before calling it quits in June 2022. Prior to dating the Creed actor, the model also dated Future and Trey Songz. During her interview, Lori opened up about what influenced her approach to dating.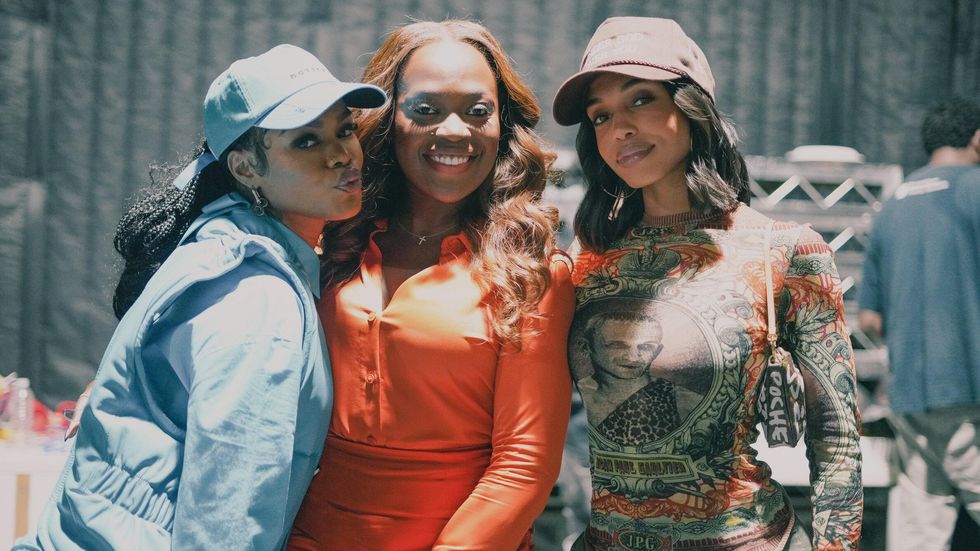 Courtesy of Bumble
"I almost got married very young," she said. "I felt like I hadn't really experienced anything. I didn't really know myself, I didn't really know what I liked, what I didn't like. I just feel like I hadn't really experienced life."

"At that point then I was like I'm about to, like I said, just date on my own terms. However I want to move, whatever I want to do, I'm going to do it. And if it's no longer serving me, I'm going to move on."
Lori was engaged to professional soccer player Memphis Depay when she was just 21 years old. She admitted that she wasn't the same person at 21 that she is at 25 and has learned so much about herself and relationships.
"I'm very much in a space right now where I'm not doing anything that's gonna compromise my peace and happiness," she stated. "So, I think just taking control making sure you maintain your power, don't give your power away to anybody, that I feel like is the key to truly being happy in or out of a relationship."
Lori Harvey spills how she's grown through dating | Bumble presents Luv2SeeIt with Teyana Taylor
Let's make things inbox official! Sign up for the xoNecole newsletter for daily love, wellness, career, and exclusive content delivered straight to your inbox.
Featured image by Gonzalo Marroquin/Getty Images for Black Beauty Roster