---
Who's not loving themselves after listening to Lizzo? Sis not only has the juice but has convinced us that we have it too. From holding it down for curvy ladies with no shame or apology, to twerking while playing the flute at any given moment, Lizzo is an entire mood! And we can't get enough!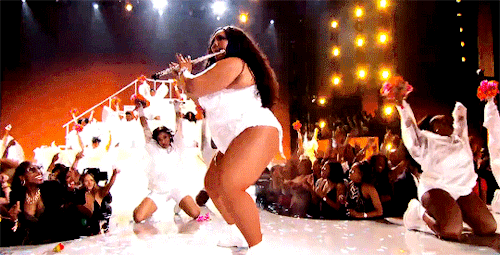 66.media.tumblr.com
Lizzo is just what we need to keep the self-love and girl power era alive. She has us feeling ourselves and clapping it up for other ladies as well. She's never a lyric short of making us feel like we can conquer the world, so in honor of that fact, here are 10 Lizzo lyrics that have us feelin' ourselves at any given moment.

1

.

"I just took a DNA test / Turns out I'm 100% that b*tch." - "Truth Hurts"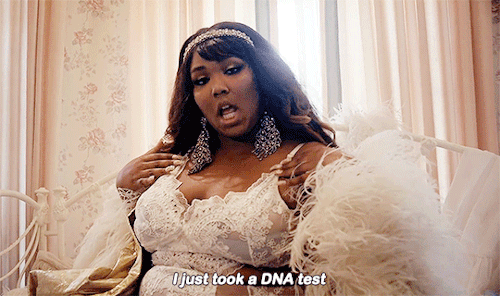 Who doesn't go off when this song comes on? This lyric is not just swaggy and the perfect caption for a dope Instagram selfie or bio. It can boost our confidence and remind us that we're not just bad, we were born to be something amazing. It's in our DNA, sis.
2

.

"If I'm shinin', everybody gonna shine (yeah I'm goals) / I was born like this, don't even gotta try (now you know)." – "Juice"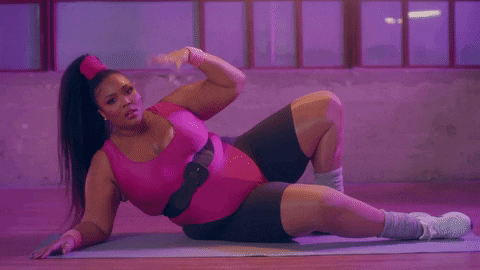 This is just another reason Lizzo is our BFF in our head. When we succeed, we want the people around us to do well too. There's plenty of room at the top for all of us, and this lyric reminds us of that (in a very cute way).
3

.

"Jerome, Jerome, take your ass home / And come back when you're grown." – "Jerome"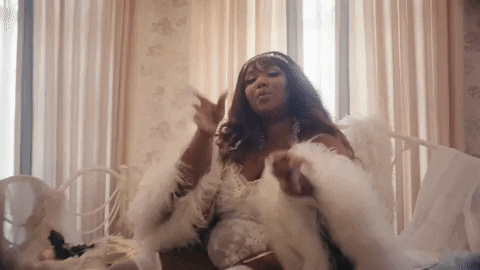 Listen! Anyone who doesn't respect us can be Jerome at this point. This is a no BS type of song and gives some of us that push we need to kick anything toxic in our lives to the curb. Plus, later in the song she says, "Can't let a pretty face distract me from business, And God as my witness, your ugly ass won't either…" What else is there to say at this point?
4

.

"Come now, come dry your eyes / You know you a star, you can touch the sky / I know that it's hard but you have to try / If you need advice, let me simplify." – "Good As Hell"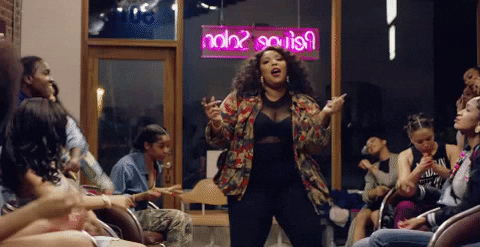 We've all taken an L that has left us super disappointed… whether it was our fault or outside of our control. But this is one of those songs that helps us get past us and remind us that we're the ish. We can do just fine without whatever, or whoever. We can do like Lizzo says and "Just walk your fine ass out the door."
5

.

"I will never, ever, ever, ever, ever be your side chick." – "Truth Hurts"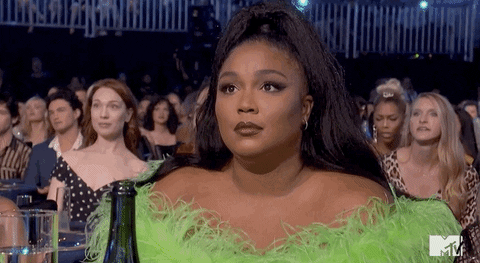 This is just another gem in Lizzo's growing catalogue. This chant isn't just for someone we're in a relationship with, but anyone who sees us as second best. It helps us be bold instead of timid, and not care what anyone has to say about it. And if they don't like it, we can move on to the next.
6

.

"I woke up in this, I woke up in this, in my skin / I can't wash it away, so you can't take it from me / My brown skin." – "My Skin" 
Raise your hands if you've had this one repeat. It's not every day that Lizzo slows it down for us, but this is certainly something special. From learning to love our melanin to embracing the skin and body we're in, this can serve as a love song to ourselves on any given day.
7

.

"No, I'm not a snack at all / Look baby I'm the whole meal." – "Juice"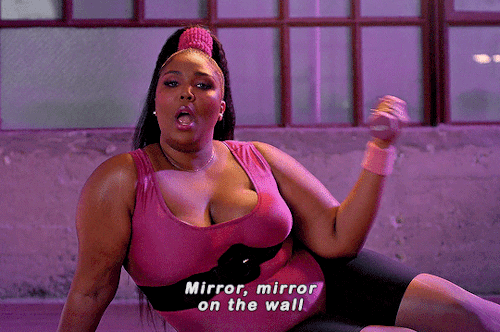 While others are out here trying to be and get a snack, Lizzo reminds us it's okay to be the whole package. We don't have to dumb ourselves down or try to inch back for anyone. It's perfectly fine to be nothing less than a woman who has and does it all.
8

.

"Magic as all hell, we livin', never ever will we give in." – "Batches & Cookies"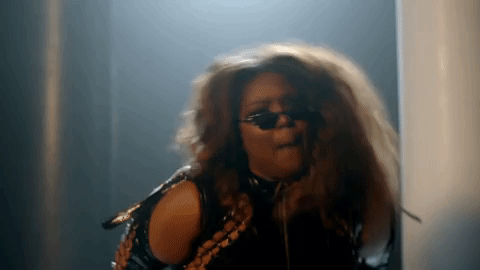 From Black Girl Magic to Girl Power in general, we're taking over, and living our best lives on our terms. This lyric reminds us that we're in this together and that we don't have to compete with each other. And on top of that, we're not giving up until we reach our mark.
9

.

"I'm big-boned with nice curves, look at me, I know I look good." – "Tempo"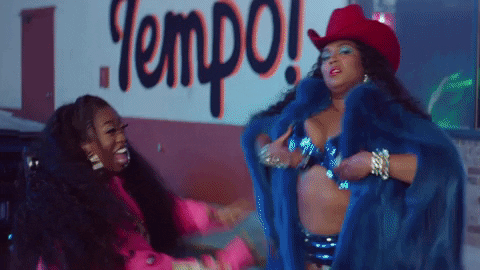 This whole song is an entire vibe. It only makes sense considering Lizzo teamed up with Missy Elliott for this one. And of course, Missy's lyrics deserve a shout out. She's never been shy about flaunting her curves and helping us thick ladies embrace unapologetically embrace ours.
10

.

"I don't need a crown to know that I'm a queen." - "'Scuse Me"
Undoubtedly a favorite of ours due to its many quotable moments, her as-a-matter-of-fact mantra in "'Scuse Me" (aka "Excuse me while I feel myself") stands out to us as we acknowledge the queendom that we are, with or without our crowns. Still a queen.
What's your favorite Lizzo lyric? Comment and let us know!
Want more stories like this? Sign up for our newsletter here and check out the related reads below:
10 Habits of Totally Confident People
How To Get Your Confidence Back When It's Slipping
How To Build A Squad Of Empowering Friends
6 Fashion Lines Every Curvy Girl Needs to Know About
Featured image by Lizzo/Instagram