Liquid matte lipstick has been one of my personal favorite beauty trends/products. They're long lasting and come in so many beautiful colors that lipstick enthusiasts such as myself cannot resist. The minimal transfer of the product is what was most attractive to me and I will now say I'm absolutely addicted!
---
I've applied traditional lipstick a million and one times and have practically mastered the art of getting the perfect application on the first try. With liquid lipstick on the other hand, I realized it takes a little more work considering the consistency and drying properties of the product.
Here is a foolproof way to apply liquid matte lipsticks without it being a total hot mess.
Step 1: Exfoliate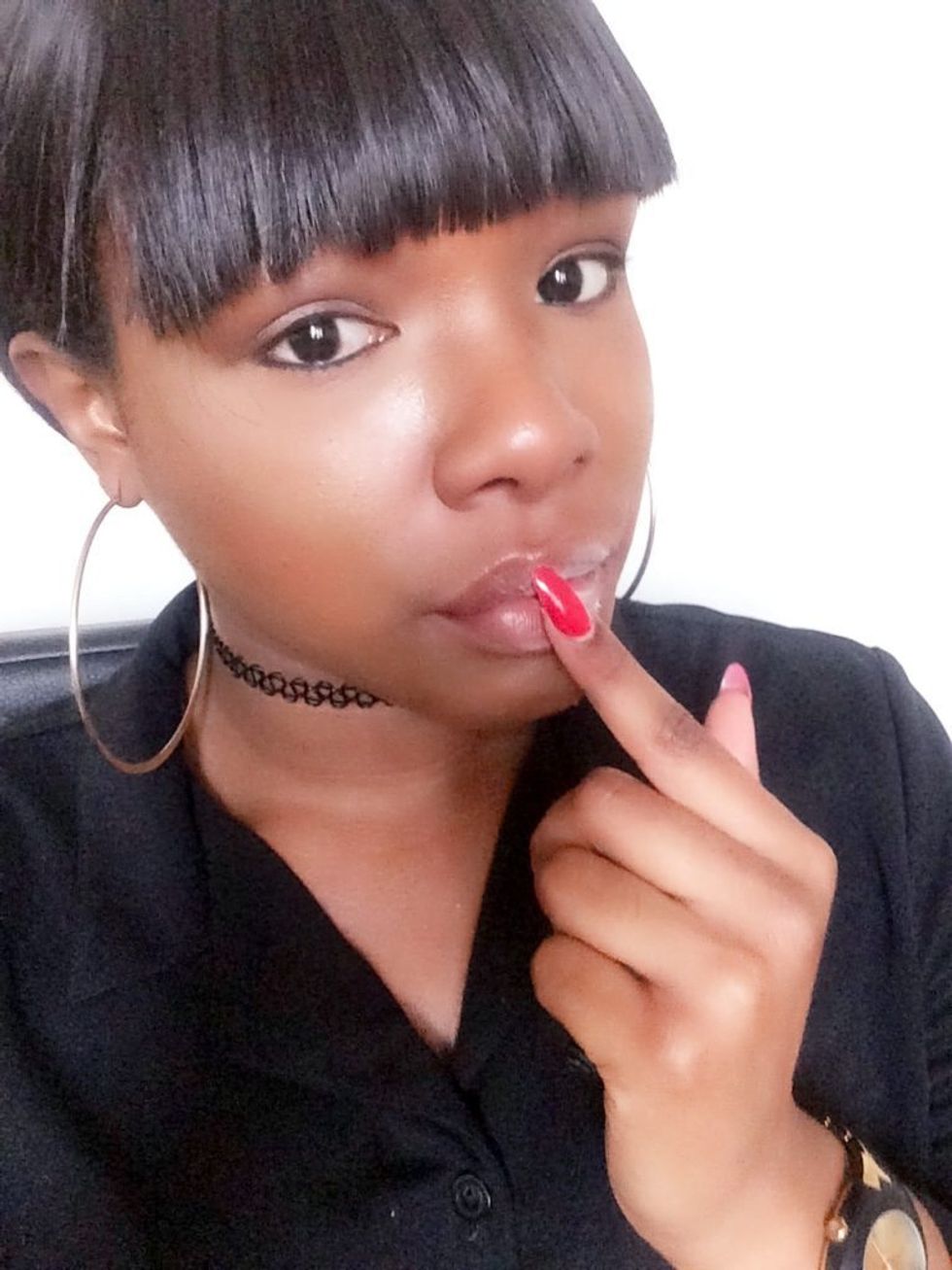 After choosing the shade of your choice (I'm using Colourpop LAX),start off by exfoliating your lips. You want to get rid of any dead or cracked skin on the lips in order to give the lips a smooth canvas to glide onto. I use Clinique's 7day Scrub because it is cream based which gives my lips extra moisture. It's also very gentle on the skin of the lips.
Step 2: Prime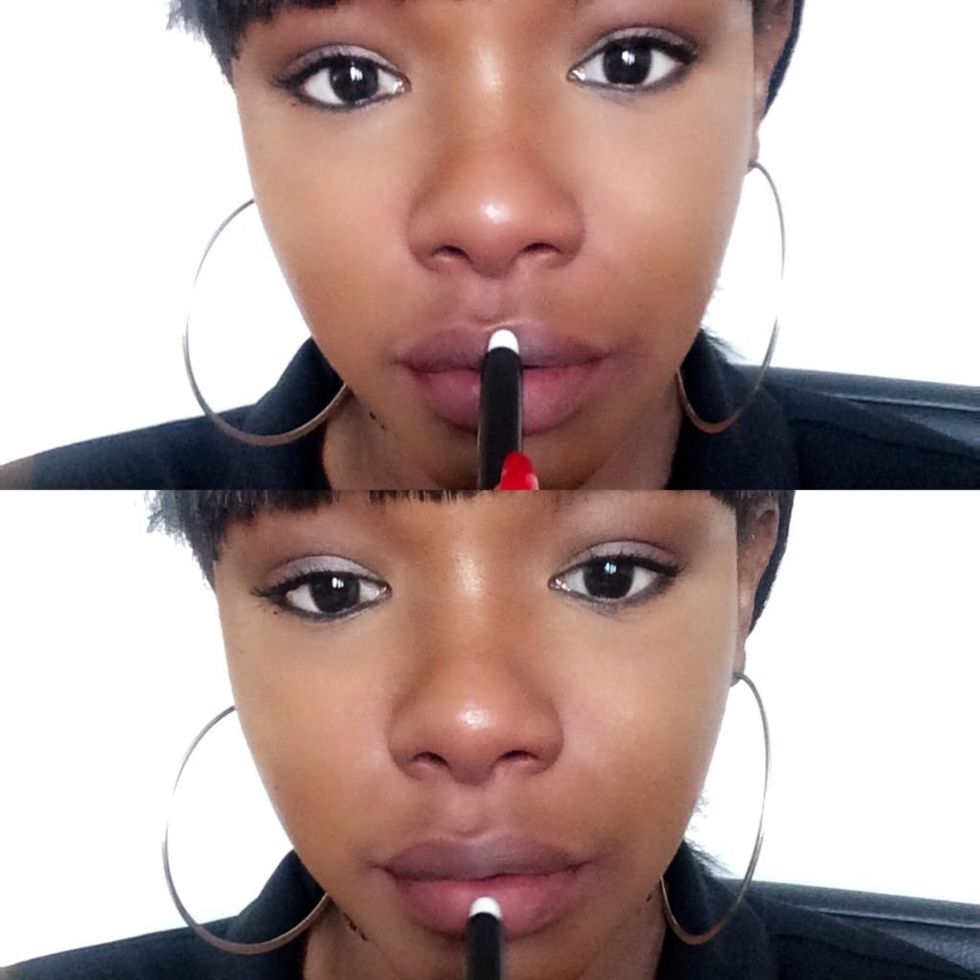 Apply a lip primer or balm of your choice. I prefer the Mac Prep+Prime because it adds moisture to my lips but also becomes tacky a few minutes after application so lipstick can really lock onto the lips. It also doesn't change the finish of the liquid lipstick as some hydrating balms would.
Step 3: Line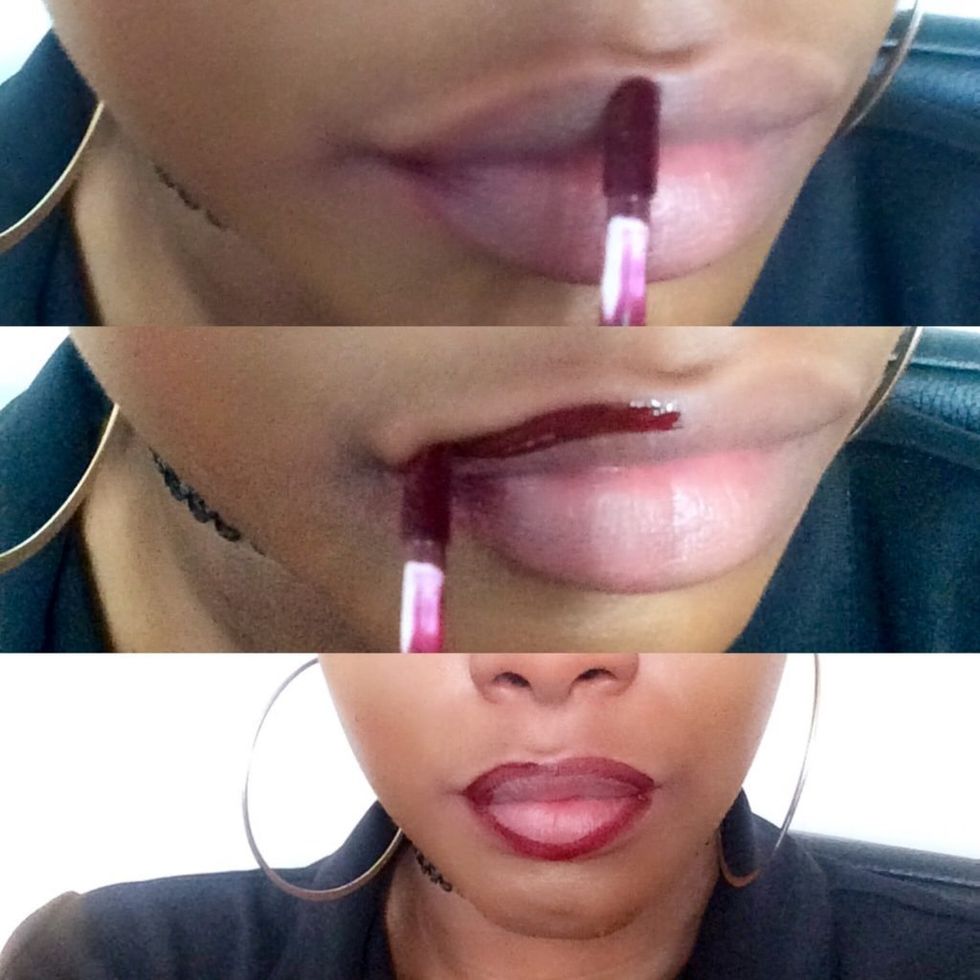 Using the applicator, line the lips first with the lipstick instead of going straight in as if you were applying a lip-gloss. This will help you refrain from applying the lipstick too far outside the line of your lips. I've done that and it made my already full lips look a bit clownish and too exaggerated.
Step 4: Fill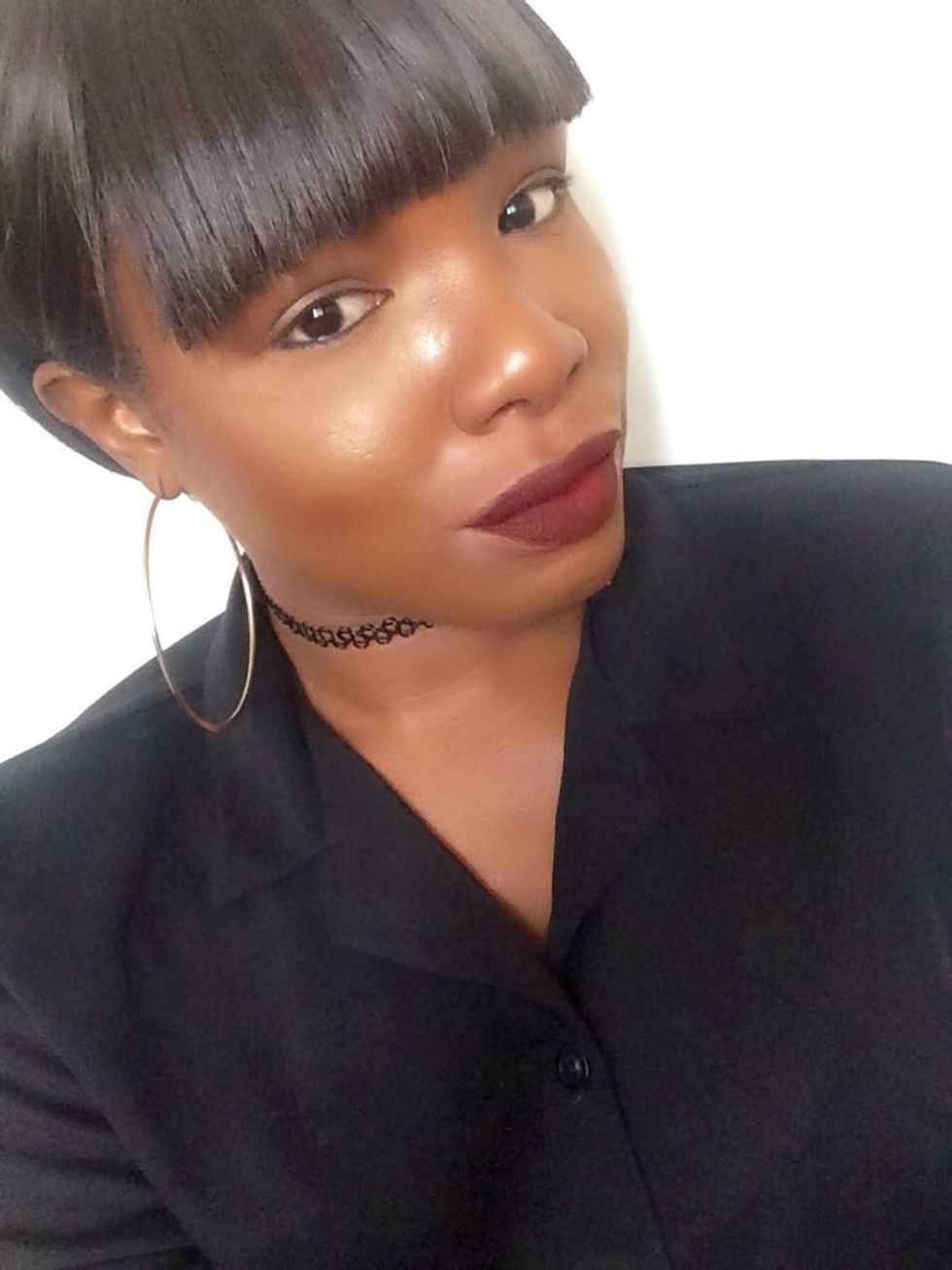 Fill in the rest of the lip (inside of what you lined) with the liquid lipstick. If you feel like one coat isn't opaque enough, go ahead and apply another layer. TIP: Try not to wait too long between applying layers of the liquid lipstick because most liquid lipsticks will begin to peel if the bottom layer is already dry.
Step 5: Conceal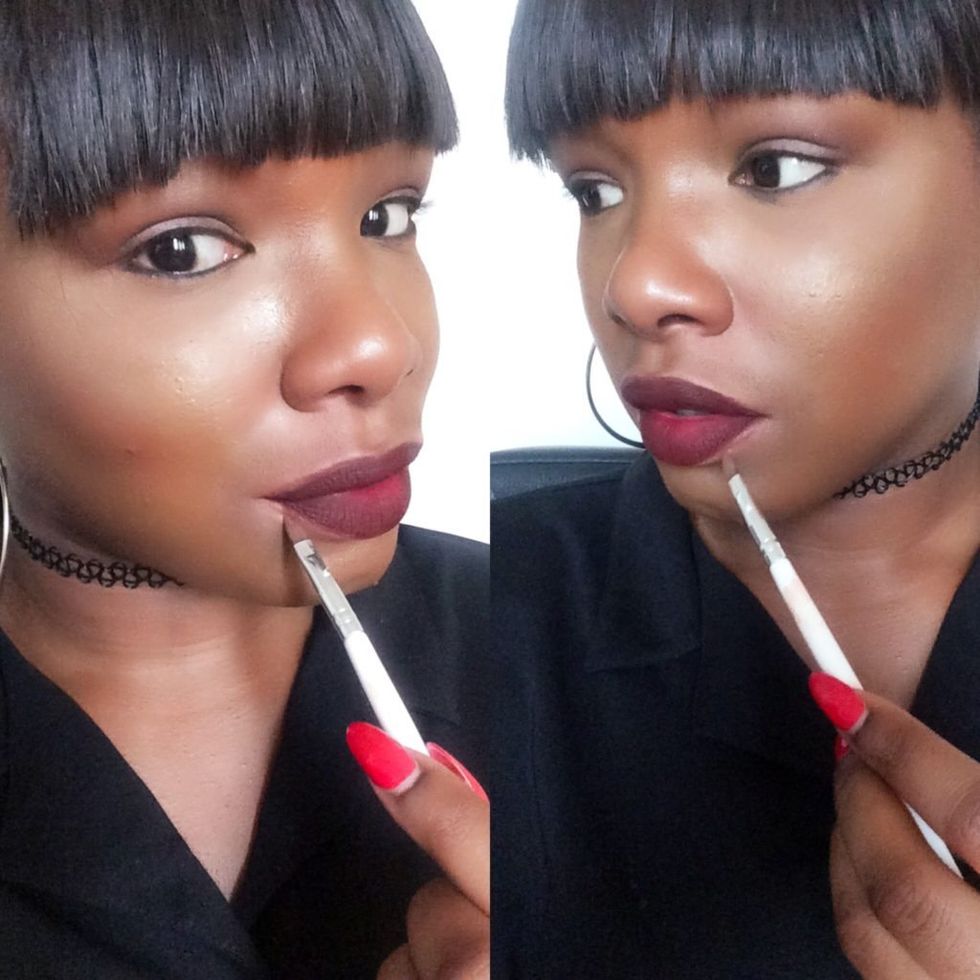 With a concealer brush, apply concealer around the edges of your lips just to clean it up a bit. Try not to use a concealer that it way too light; it may give off a very light shadow (somewhat similar to having a milk mustache, as I'd say)
Step 6: Snap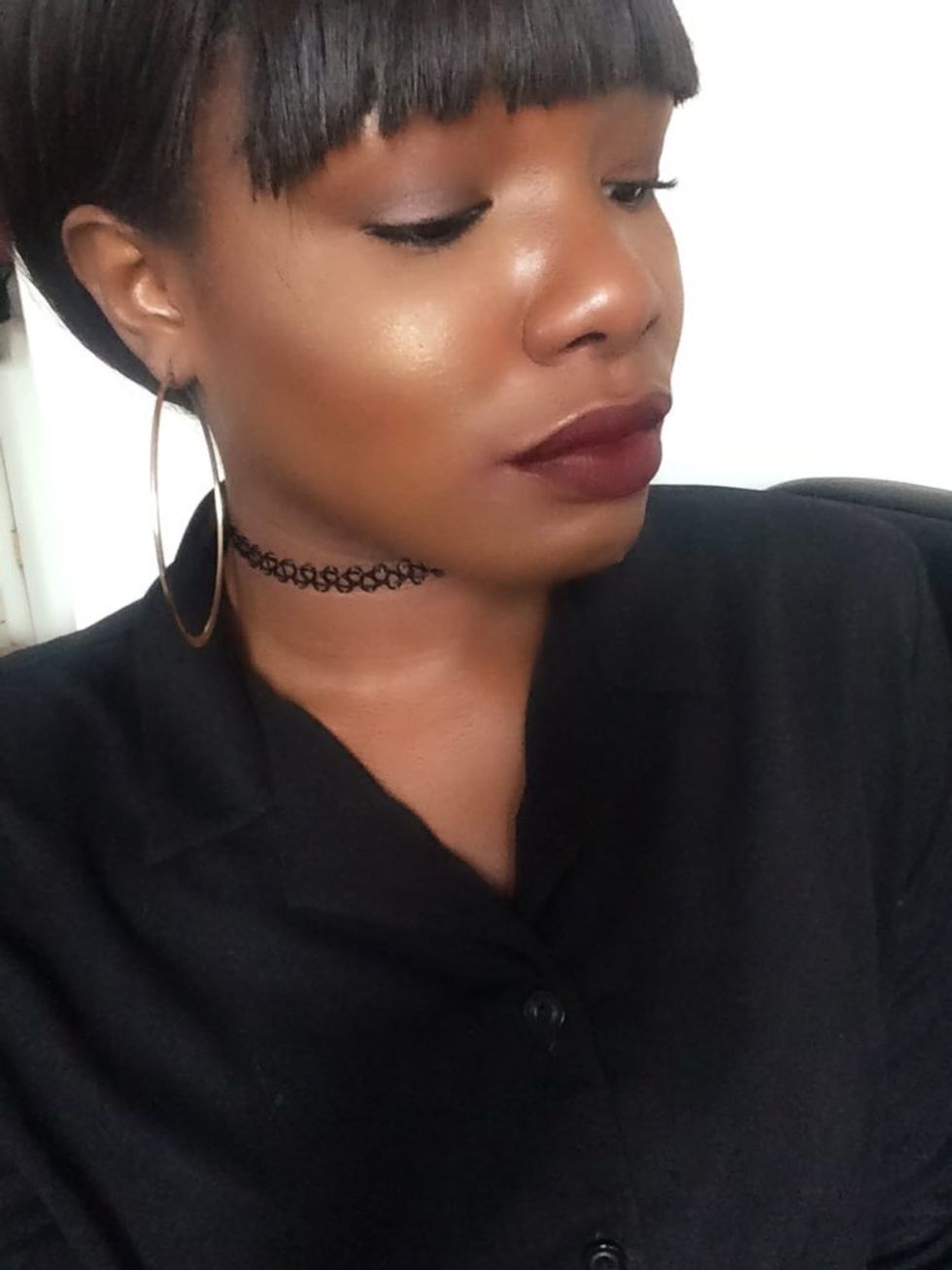 Take a selfie! You are now ready to rock that liquid lip with confidence.
Bonus Tip: Liquid matte lipsticks can stain the lips so make sure you have a good makeup remover to completely remove the lipstick. My favorite way to remove these liquid lippies is with a natural oil such as coconut oil or grape-seed oil. It wipes the liquid lipstick right away and it not drying what so ever.