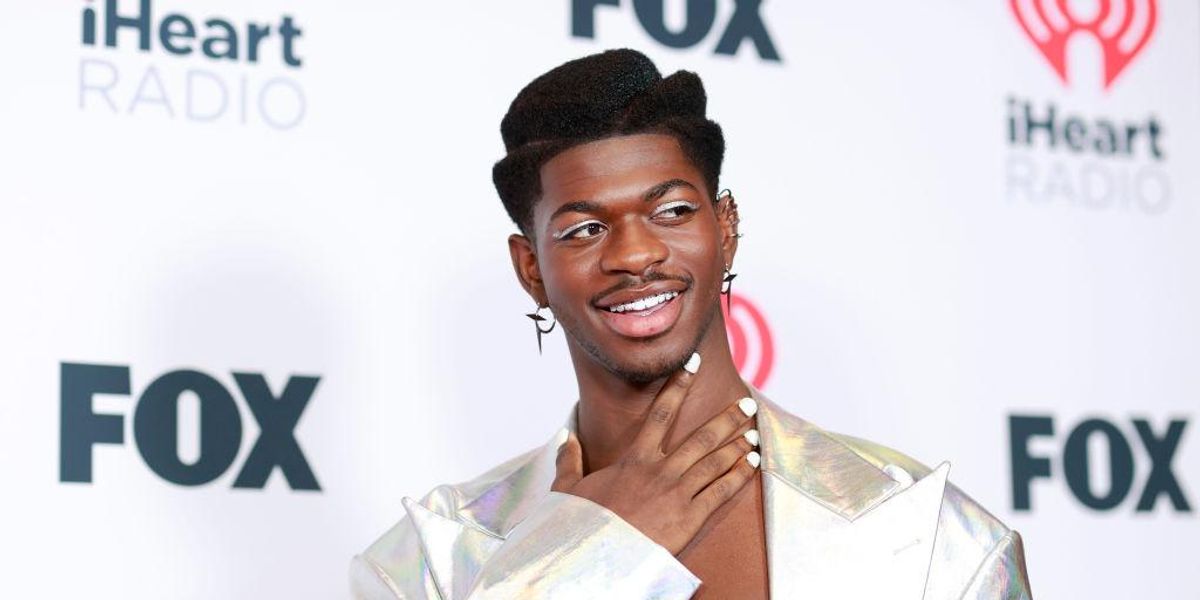 You know, Lil Nas X is one of those artists that is beyond his time. When he first arrived on the scene, rocking his pink little cowboy hat, and kicking it with Billy Ray Cyrus, we never knew he would kick up as much dust as he has in the name of just being yourself , no matter how unpopular. He pushes the bar further than the average comfort level, and he doesn't allow anyone to bully him or force him back into being ashamed of who he is: a young, Black, queer , man.
---
Are you a member of our insiders squad? Join us in the xoTribe Members Community today!

Featured image by Emma McIntyre/Getty Images for iHeartMedia
Charmin Michelle
Charmin Michelle is a southern native and creative spirit who works as a content marketer and events manager in Chicago. She enjoys traveling, #SummertimeChi, and the journey of mastering womanhood. Connect with her on Instagram @charminmichelle .
Boost
Nov 02, 2023 08:00 AM EST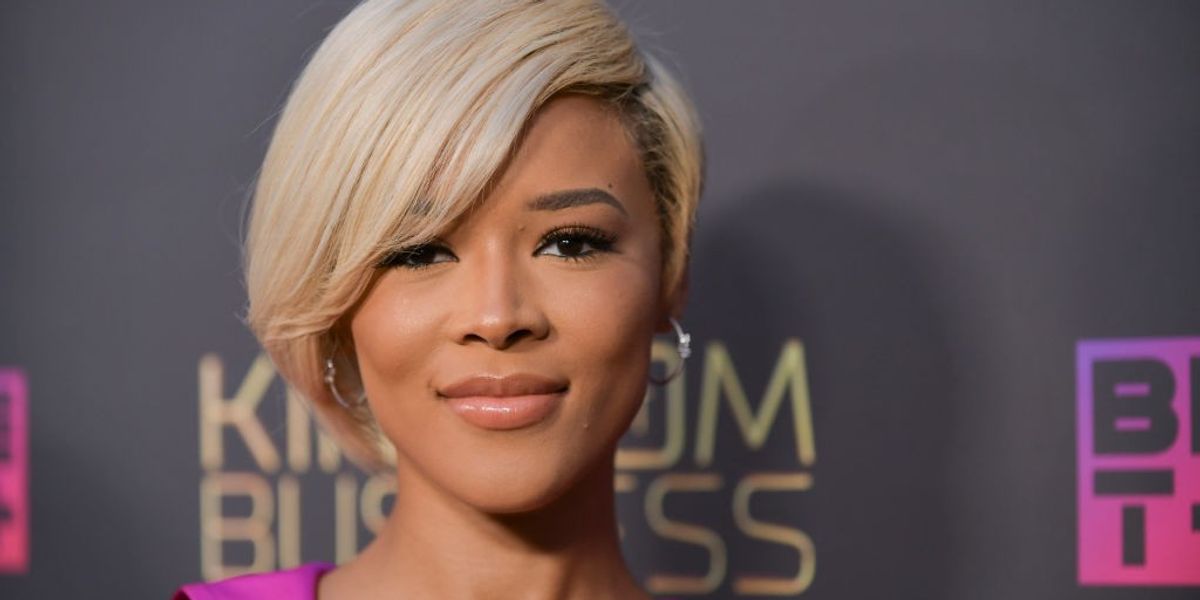 This post is in partnership with BET+.
Kingdom Business is back for its second season, with even more sermons, songs, and serpents. The series picks up where it left off, with actress Serayah as Rbel caught between the stripper pole and the pulpit. With the first lady of the church working desperately against her, Rbel must find a way to live her dreams and honor her friend while figuring out her faith in the process.

Season one served a collection plate of rivalry, deceit, and revenge –– among many other tribulations. Between the 28-year-old's acting, conviction, and harmonious voice, here are a few reasons why season two of Kingdom Business is a must-watch.
If the Spirit Doesn't Move You, Serayah's Singing Voice Will
Rbel, formally known as Rebecca Belle, is a stripper whose life forcibly takes a turn after suffering a tragedy. Through her quest to find the truth, Rbel finds herself at odds with the head of a local church, First Kingdom's Denita Jordan, played by the legendary Yolanda Adams . Rbel unknowingly emerges as what a faithful Christian embodies: a perfectly imperfect human who works every day to try their best while leaning on God. Although struggling with her faith, each ballad sung by Rbel can be felt, as the lyrics relate to personal struggles we all endure in different ways. Gospel songs hit differently when your life is in shambles, and chile, Serayah is singing new life into folks.
Serayah is a Formidable Opponent to The Yolanda Adams
As one of the best-selling gospel artists of all time, it's no easy task to take on the role of a person on the opposing side of greatness. Serayah's Rbel does an excellent job meeting Jordan at her level while shining through her solos. Throughout season one, Rbel emerges as a top streaming artist, an accomplishment that begets something of a holy war.
Serayah's Acting Range is Engaging
As a former stripper trying to make a name for herself in the gospel industry, you can imagine the struggles that could come with it. Rbel goes through a range of emotions, all understandable and relatable. Despite several crises of faith, Serayah ensures Rbel delivers a humbling performance that makes the audience root for her redemption.
The Kingdom Business Soundtrack is Everything
Streaming now on Spotify , Tidal , and Apple Music , the Kingdom Business: Season 1 soundtrack is one you'd want to add to your playlist for high and low times. Aside from four soul-soothing songs from Serayah, the soundtrack also features singles from co-star/Hamilton's Chaundre-Hall Broomfield, gospel artist Chandler Moore, and legend Yolanda Adams.
Serayah's Rbel Makes You Root For Her
With First Kingdom beginning to crumble under the pressure of lies, infidelity, and deception, Rbel's window to take that top spot seems wide open; however, the end of season one showed us the Spirit had other plans. Whether you believ e or not, Serayah's Rbel makes you want to see her win. Who doesn't love a good underdog with a laid 22" bust down? Whether she seeks Him or not, God is proving to be on Rbel's side. But is it enough to turn everything around for her? Will Rbel lean on faith or fear?
With secrets coming to light, success within reach, and the devastating conclusion of season one, you don't want to miss season two––especially with more guest collaborations. Kingdom Business returns to BET+ on Nov 2.
BET+ Original | Kingdom Business | S2 Official Trailer youtu.be
Let's make things inbox official! Sign up for the xoNecole newsletter for daily love, wellness, career, and exclusive content delivered straight to your inbox.
Featured image via Getty Images

If you're reading this, you're probably guilty of waiting for the perfect moment to do something, and that's okay. We've all been there. We've all done it. No one's shaming you, and there's no need to be ashamed. In fact, this article may help you overcome some of your perfectionist traits or, at the very least, get them under control. Award-winning journalist and author L'Oreal Thompson Payton's new book, Stop Waiting For Perfect , is a love letter to all the people out there who put pressure on themselves to always perform at a high level, procrastinate (yes, procrastination is a form of perfectionism. More about that later) or have fear of failure/ success. As a recovering perfectionist, L'Oreal dives into perfectionism and where it stems from, particularly for Black women. In our interview, she references the classic scene in Scandal with Olivia Pope and her dad, Eli Pope, where he reminds her that she has to be twice as good to get half of what they have. Iykyk. For a lot of Black people, that way of thinking has been ingrained in us since childhood, and it can be one of the beginnings of perfectionism within many of us.
"I remember vividly and also describe this scene in the book of when I was interviewing for a summer camp, and I had my portfolio, and I was wearing my Sunday best and practicing interview questions with my mom in the fifth grade, right? Like granted, it was an academic summer camp, but it was still this notion of we have to show up perfect," she tells xoNecole. "We have to be the best in order to be valued and accepted in this society. And that's been passed down from generation to generation for Black people and especially Black women in America because we're getting it from both sides. So there's that expectation of perfection."
The mother of one reached her breaking point after failing to continue her 685-day blue-dot streak on Peleton due to having a busy day with her daughter. Achieving the beloved blue dot was like receiving a gold star for her hard work, and it meant everything to her. So, once she lost it, she literally lost it, breaking down into tears. However, that vulnerable moment helped her to reexamine her life and inspired her to write Stop Waiting For Perfect . While writing the book, she had to face another perfectionist trait: procrastination. As a fellow journalist, I can relate. The term deadline junkie didn't come from anywhere. L'Oreal explains how procrastination relates to perfectionism.
"I think there were seven different types of perfectionism I read about (you can take a quiz to see what type of perfectionist you are here ), and when I found out that procrastination was one of them because, I never thought of myself as a procrastinator. I would just sometimes wait until the last minute, right before the deadline," she says. "So, I was like, okay, that's not that, but then when I started to think about okay, like, because when you're procrastinating, at least for me, and for a lot of perfectionists, it's like, well, when I sit down in front of this Google Doc like for all the writers out there, I have to know exactly what I'm going to say and I have to say it perfectly. There's no room for error. There's no room for experimentation, and what that does, though, is it prevents us from just putting words on paper."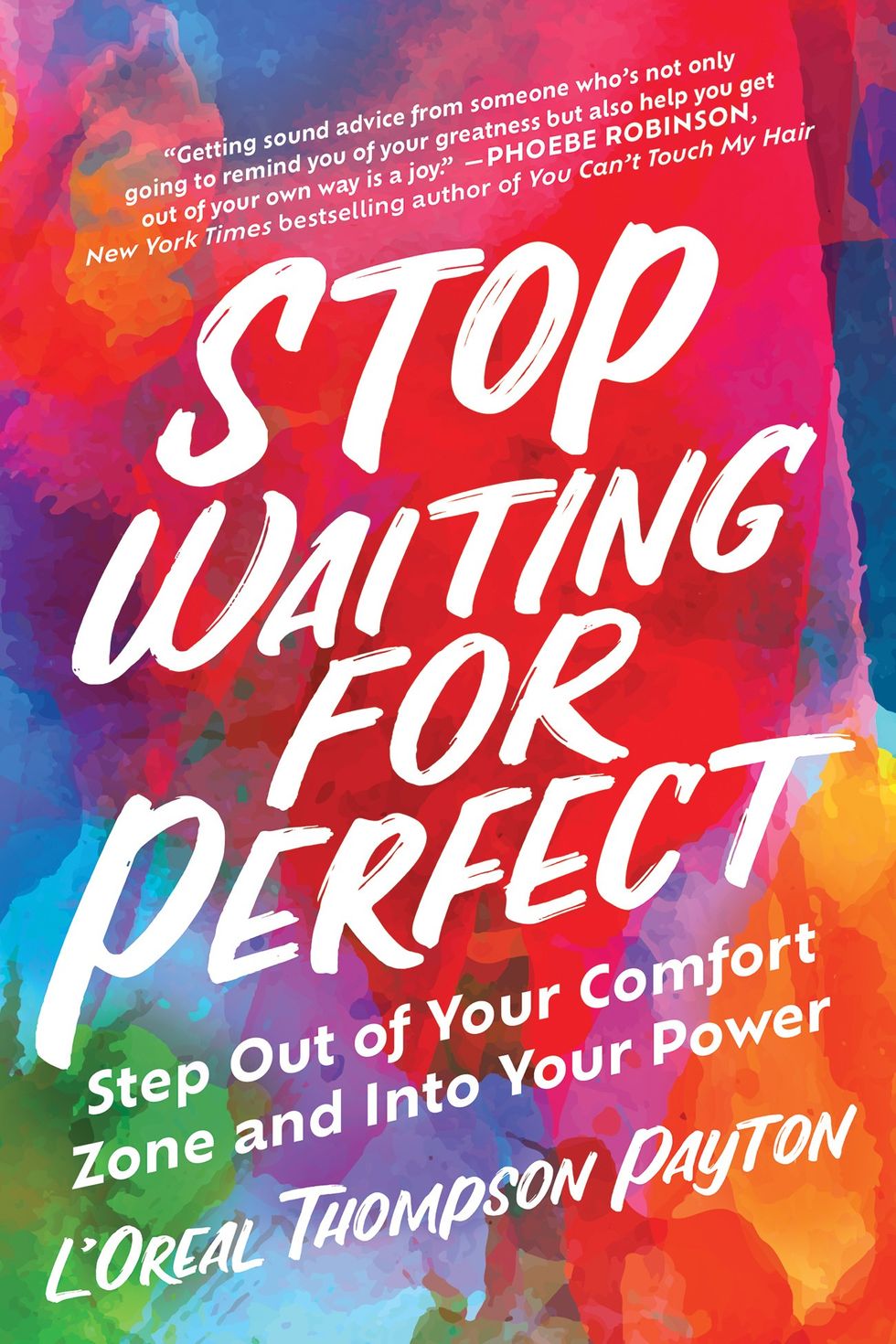 Photo courtesy of L'Oreal Thompson Payton
She continues her explanation by sharing a tweet that became her aha moment in her writing process. "There was a tweet that came across as I was writing the first draft of the book that said, 'you're, or you can edit bad, but you can't edit enough,' and that really unlocked for me like, okay, my job is to put words on a paper."
In other words, waiting for the perfect moment is holding you back, but as I mentioned earlier, we are here to help. L'Oreal provides a few tips on letting go of perfectionism while still maintaining success in your life. you can set mini goals and have people you can trust hold you accountable. "If our dream is to launch the podcast in January 2024, what then can you do right now in September 2023, and then October and November, etc., to set yourself up for success because I think that a lot of times we go into it– it has to be perfect on the first one," she explains.
"I have to come out the gate with this, you know, like masterpiece, and that is just unrealistic, and it's not even holding yourself to a high standard. It's holding yourself to an impossible standard and so giving yourself some grace along the way, allowing for experimentation to try something, and then pivoting when it doesn't work. But first, you have to put it out there, and finding people that you know and trust and who are going to support you along the way is really important."
What's on the other side of managing perfectionism? Freedom . Thanks to what she refers to as her "wake-up call," she now prioritizes rest and no longer beats herself up for not meeting certain standards, and yes, that pertains to receiving a blue dot on Peleton.
"It's been a process and very much progress over perfection because there are moments where I slip, but forgiving myself and then trying again, I think, is like the whole point and purpose of it," she says. And in the midst of unlearning these unhealthy habits, she's having healthy conversations with her daughter about boundaries, self-love, and listening to her body.
Feature image courtesy of Chuck Olu-Alabi