I don't know about y'all, but I have been feeling some ultra waves of new energy coming in that feel transformative for my life individually, and for the collective.
---
With the longest lunar eclipse currently underway - one we haven't seen in over a century and a blood red full moon, there seems to be an overwhelming universal energy attached that will be felt over a week into August. This read will reveal how this shift of energy will affect you according to your life path number of 1-9.
Similarly to your zodiac sun sign, your life path number encompasses things that are characteristic of your traits, behaviors, emotions, and patterns. The difference is however, your life path number further reflects your soul's trajectory through your purpose or mission in this life. It reveals your life purpose, your gifts, your talents, your abilities, your inner struggles, and the way in which you process your emotions. Knowing your life path, in addition to your astrology chart, gives you a one up on possible occurrences during your life's journey.
In order to find your Life Path number, simply take your birth date and reduce it down to its numerical value, or use this life path number calculator to figure out what yours is, if you don't already know. Note: If your Life Path Number adds up to either master numbers of 11, 22, or 33, add the digits together to get your number.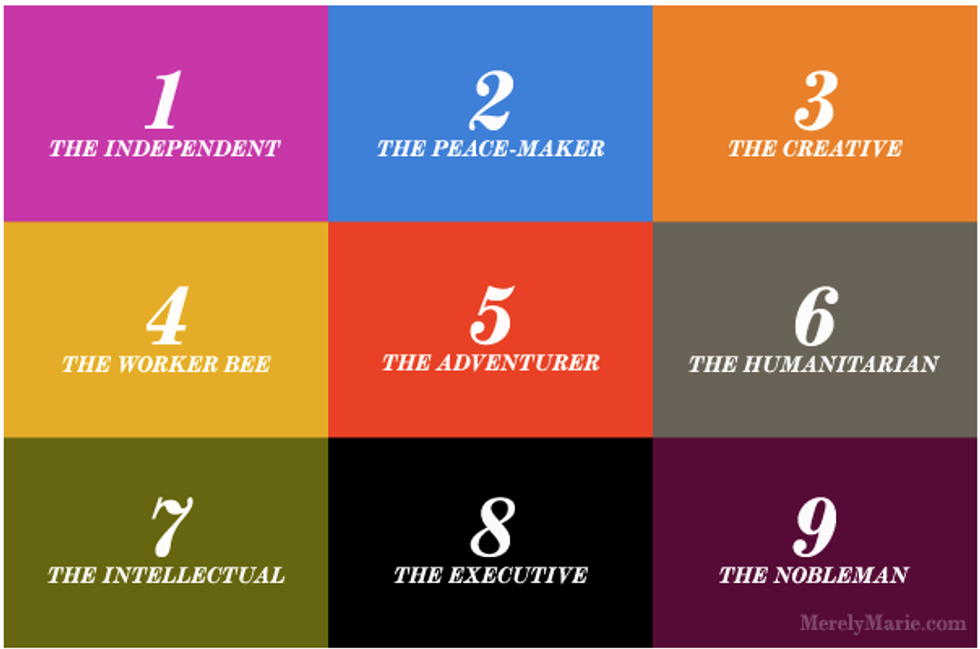 MerelyMarie.com
Now that you know your number, click through the gallery below to find out how the impending collective universal energies will affect you by your Life Path Number.

Life Path Number 5
The energy for people who have Life Path Number 5 will likely experience heightened intuition and a desire to go with your gut feelings more. Many of you will receive bursts of signs and synchronicities that are prompting you to go in any which way in your life. If you have a strong urge to go somewhere, meet someone, or do something that seems to come from the core of your chest, or feels like something you must do for your purpose, then best believe you better listen!
Though this could be an exciting time, there will be transitions and changes that you will have to adapt to, even if they are a bit difficult emotionally, mentally, or physically. Your peace of mind, happiness, and fulfillment will be at the forefront of all of your actions. This energy will bring forth your desire to find stability in any way it has been missing from your life. You might get to a point where you are fed up with any blockages in your spirit, and you are determined to rise. This is a wonderful energy for you to move onto bigger and better pastures, and only focus on what makes you better as a person.
Life Path Tip: The planet that rules Life Path Number 5 is Mercury, which means a lot of things might feel slowed down or stagnant. Consider yourself lucky because these energies that are coming in from the universe overall are very powerful. You now have more time to stop and be present within the now and enjoy every moment for what it's worth as you make a quantum leap forward into your soul's trajectory.
Featured image by Diana Simumpande on Unsplash