I don't know about y'all, but I have been feeling some ultra waves of new energy coming in that feel transformative for my life individually, and for the collective.
---
With the longest lunar eclipse currently underway - one we haven't seen in over a century and a blood red full moon, there seems to be an overwhelming universal energy attached that will be felt over a week into August. This read will reveal how this shift of energy will affect you according to your life path number of 1-9.
Similarly to your zodiac sun sign, your life path number encompasses things that are characteristic of your traits, behaviors, emotions, and patterns. The difference is however, your life path number further reflects your soul's trajectory through your purpose or mission in this life. It reveals your life purpose, your gifts, your talents, your abilities, your inner struggles, and the way in which you process your emotions. Knowing your life path, in addition to your astrology chart, gives you a one up on possible occurrences during your life's journey.
In order to find your Life Path number, simply take your birth date and reduce it down to its numerical value, or use this life path number calculator to figure out what yours is, if you don't already know. Note: If your Life Path Number adds up to either master numbers of 11, 22, or 33, add the digits together to get your number.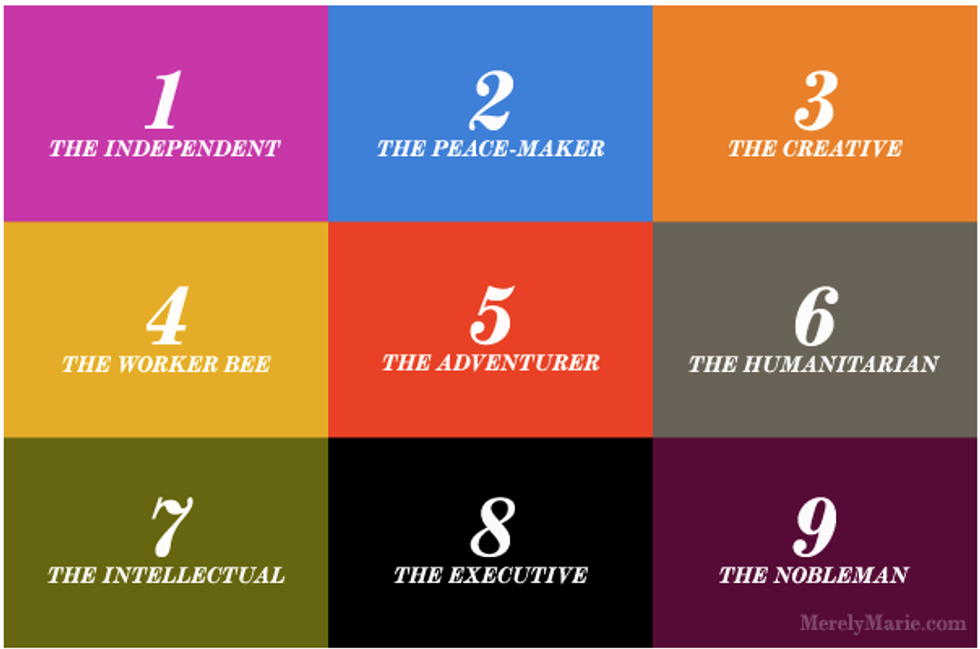 MerelyMarie.com
Now that you know your number, click through the gallery below to find out how the impending collective universal energies will affect you by your Life Path Number.

Life Path Number 1
The energy surrounding people who have the Life Path Number 1 will experience a quickening of time and manifestation of goals. You might find that things develop in your life at lightning speed when it comes to traveling, responsibilities, workload, and community engagements. You might be surprised how fast you end one cycle in any category of your life, and enter into a next one with this impending universal energy.
There is a huge emphasis on connecting with like-minded people for those who have the Life Path Number 1. Expect for the universe to deliver soulmates and soul friends into your reality. These connections are meant to forward you on your life's mission. You could end up meeting a lifelong partner, or solidifying a lifelong friendship. This energy will welcome plenty of opportunity to celebrate life and live in the present moment. You could find yourself in a position of leadership, which will bring forth solidarity and unity to those who are around you. Leo season will be a very prosperous season for you if you play your cards right!
Life Path Tip: Life Path Number 1's are ruled by the Sun and is reflected by the astrological sign of Leo. Meditate, ground, and practice self-care! This season very well may be a whirlwind season for you, and the most important thing for you to remember is taking care of self. You will need enough energy to support the incoming external shifts in your reality.
Featured image by Diana Simumpande on Unsplash