In a day and age where beauty is constantly being redefined, we have a new face to add to the list!
---
Lingerie model Kanya Sesser proves you don't need legs to take a stand on sexy! The 23-year-old LA-based model and athlete, who gets around by way of skateboard, does everything from land and water sports to shooting fierce editorial ads, where she earns some major dollars for modeling. Her motto is simple, "No legs, no limits."
"I think looking physically different than everybody else or which for me by having no legs shouldn't be something to be ashamed about by showing off my TRUE REAL self. Be confident in your own body. F*ck what others think." -Kanya Sesser



Originally from Thailand, Kanya, was raised in Portland, Oregon after being abandoned by her family at just one week old, and later adopted from a Thai orphanage by her new family a year later.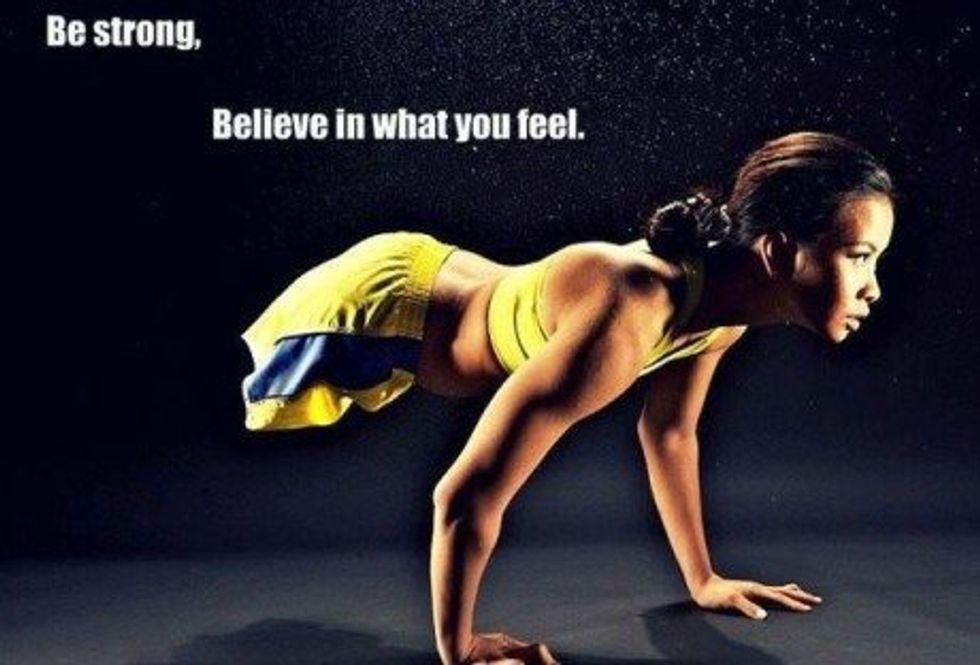 Born with a rare condition that warrants her limbless in the lower half of her body, the pro-skateborder and surfer first found herself modeling sports apparel by way of being being active on the skatepark and sports scene. Kanya has done some amazing shoots inspired by the likes of Billabong and Nike, where she now earns more than $1000 a day as a model for various brands.
The young Kanya only recently got into lingerie modeling in hopes of helping other perfectly-imperfect women build esteem through the portrayal of diverse body images. She opened up to the Daily News:
"I was mainly doing athletics shoots then as I got older I got into lingerie modeling. It's something fun and it shows my story – I'm different and that is sexy, I don't need legs to feel sexy."
She further added to her Instagram:
Yes, any girl can wear lingerie and get attention... But a girl that is confident for being herself with the beauty and appearances for what she has; whether its without limbs, over weight, different or whatever the circumstances... That's beautiful! Everyone and everything has its own kind of beauty. Don't judge books by its cover. -Kanya #nolegsnolimits
Well said! On her long list of activities, Kanya also finds time to be a cook (one of her favorite hobbies) and be a motivational speaker. The most recent thing on her list to conquer: competing in the 2018 Winter Paralymics in Pyeongchang, South Korea, as a mono-skier. Too righteous!
Between the beautiful Winnie Harlow embracing her Vitiligo and inspiring others to do the same, to New York Fashion Week "Plus," having ladies rip the runway in their best freakum dress, to now Kanya repping for all the limbless lovelies and handicap-able women of the world, it's safe to say we are currently witnessing the evolution of diversity in the beauty and fashion industry.
And we are here for it!
Take a look at more of Kanya's pics in the gallery below: