As Told To is a recurring segment on xoNecole where real women are given a platform to tell their stories in first-person narrative as told to a writer.
---
This is the story of Chantel Robertson, CEO and founder of Upful Blends, a plant-based wellness brand, as told to xoNecole.
Surviving Early Traumas
I experienced six different diseases from the ages of 12 to 24, and I went through severe depression. In fact, when I was 12, I was on antidepressants. [Then it was] tumors, fibroids, auto-immune disease, heart disease, mental illness, hormonal imbalance—all these different things. One day, as I was in the hospital, on bed rest and on different medications, I felt that this couldn't be the only way [to heal]. Although it wasn't communicated with me through my parents or through my family, I knew that consuming medications or consistently getting surgeries just wasn't it.
What I feel contributed to the numerous health issues is based on my lineage and the traumas that my family has experienced. My mother and grandmother experienced such deep trauma, and I believe that [had an effect] from when I was born.
I also feel that I wasn't meant to consume a bunch of processed foods, but when you're younger, you're eating the hotdogs, hamburgers, baked mac and cheese, the fried chicken—all the things. I remember, as a child, I would still be full of life, happy and joyful. I would even put on performances for the kids on the block, but once I moved to another state with my family at 12, I just became very angry. From there, I was put on medications, and then things continued to come up as far as the illnesses.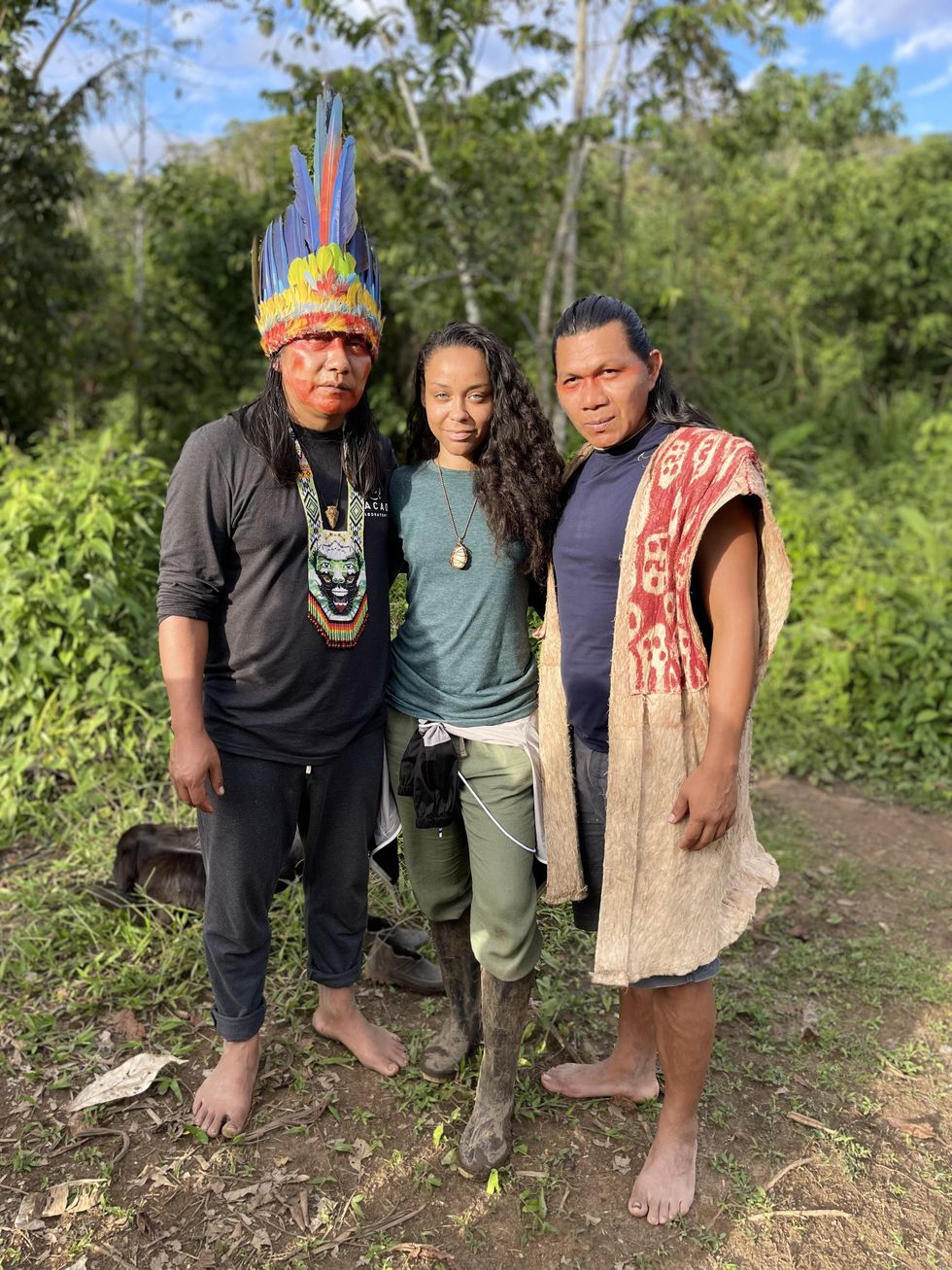 Image courtesy of Upful Blends
Trekking Through The Amazon 
I took a life-changing trip out to Honduras, first, into the rainforest, and I fasted on just plant medicine, different herbs, and alkaline water. I was able to propel my healing experience. From then, I began to connect with different people in my close circle and some who I'd bump into on the street, and they had connections to shamans and chiefs in the Brazilian Amazon, specifically with the Yawanawa tribe. I felt this deep desire and call to go to the Amazon and learn from the elders there about plant medicine and healing.
I'm a master manifester, so it just made sense that I got later connected with those people. When cultivating and building a relationship with them, they invited me out to the Amazon and that's when everything truly began. I've been to the Amazon three times so far, and I'd paused for a bit due to the pandemic. It's still somewhere I consistently visit, connect with, and continue to learn from.
The Amazon is its own sanctuary and it's beautiful. We don't truly know the density within society until we step away from that mentality of the 'go, go, go.' When out there, I always feel like it's a different planet.
The vibration, the energy from the earth—I felt things immediately begin to recalibrate. I was able to be in deep states of peace and clarity. I felt my connection to spirit was more clear and potent. There wasn't so much noise.
The people of tribes out there hold such a pure heart and clear wisdom of how they choose to live their life. They've cultivated wisdom on plant medicine—not from a book or going to a school for herbalism, but just off of centuries and lineages of men and women who have experienced these herbs firsthand. They know the plants' power of how they serve the body physically but also how they serve energetically, spiritually, and mentally.
Each time I visit, I stay for about two weeks, and throughout that process, I'd not only learn about plant medicine but hike, explore nature, and [learn more about the culture.]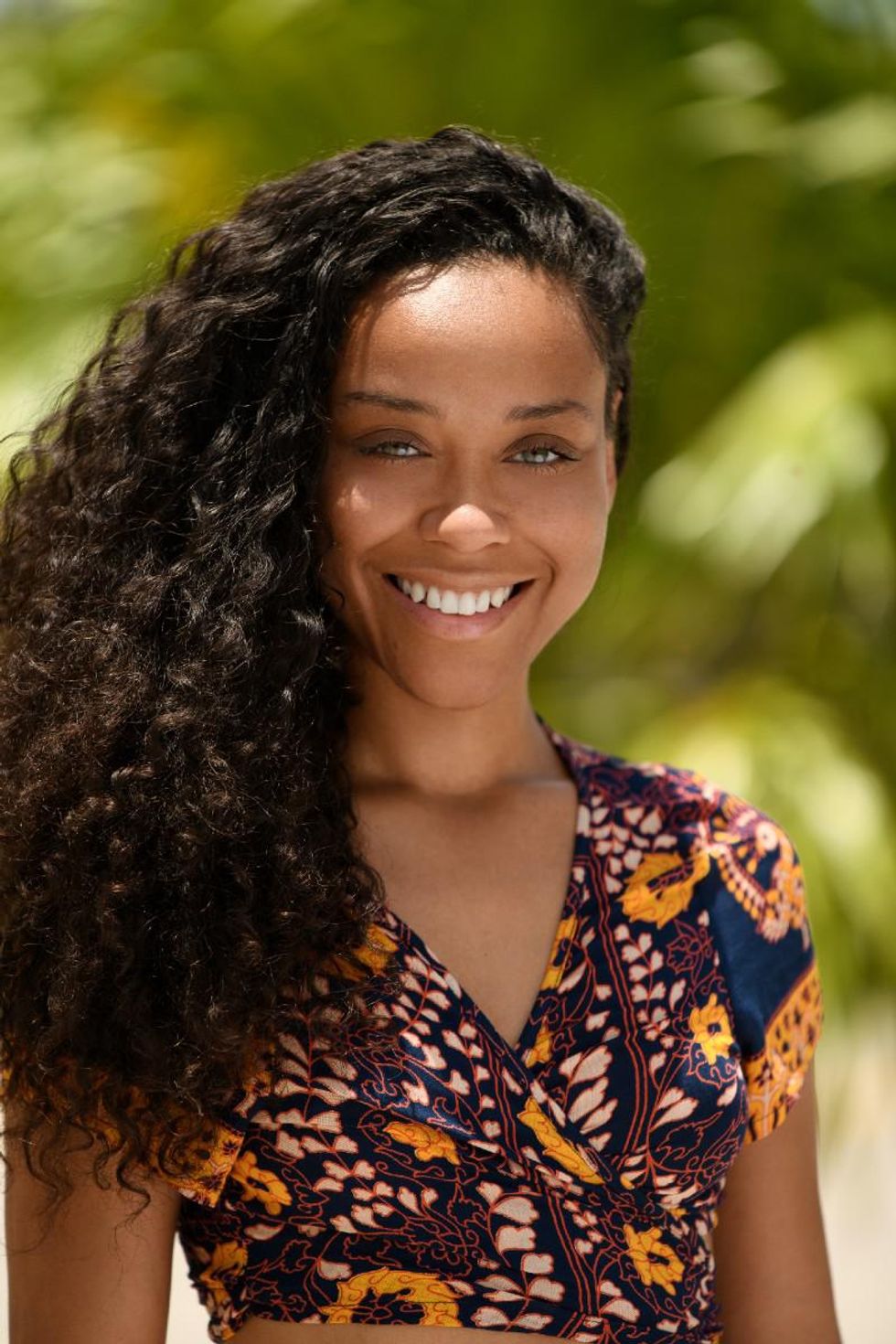 Image by Xavier Bryan
Building A Brand
I began connecting with and building a community online based on what I learned on my trips. I just knew this healing process wasn't just for me. People began reaching out to me asking, 'Where can I get this herb?' or 'How can I learn how to fast?' As more people began reaching out, I said, let me just do this [brand.] I would create tonics at my house and driving around Florida dropping off orders. I'd just experienced healing, still in the moment recording the process, did not have a job [due to the absences related to chronic illnesses].
I had $20 to start, and it was either use that for food or to buy some herbs, where I could create different tonics and sell them. I was able to grow that $20 to $2 million. It was all from the transparency and intimacy with my community, and I love speaking and connecting with people. That is what breathes life into my brand.
What was huge in the jump from $20 to millions was recording my process. I recorded almost every moment of my life, from blending the herbs to creating the tonics to recording everything I was doing to activate healing within me. I was still adamant about fasting and consuming my herbs consistently. Outside of that, it was about bringing people onto my team who aligned with the vision and the culture that I wanted to instill within my team. And with those who were aligned energetically and spiritually with the brand, it supported us to work together as a team for the goal.
Within a year and a half from starting, I had a team of about two to three people, and with them, we created a huge impact based on our vision.
I wasn't fixated on the money. I was just aligning with what the mission was and I was very clear about who I was serving and supporting. I'd tune into that each day and as long as I was operating from that space of play, faith, love, and intention, it was easy.
Featured image courtesy of Upful Blends