Living in the city of LA for over nine years, I'd like to believe I'm an honorary native. While holding true to my NorCal roots, there is a part of me that will forever consider LA home. One reason I love this town so much is because of the effortless style and creativity most of its residents seem to have. For people living in this fashion capital, individual style is all about what's hot and making it your own.
---
Every city has a culture that offers a unique perspective when it comes to clothing and how style adapts to the surrounding environment. Inspired by everyday people when on the streets, I had to get the latest on fashion girls' radars. From trench coats to platform sneakers and everything in between, these are the must-have items women in LA are most excited to wear this season.
Long Line Trench Coat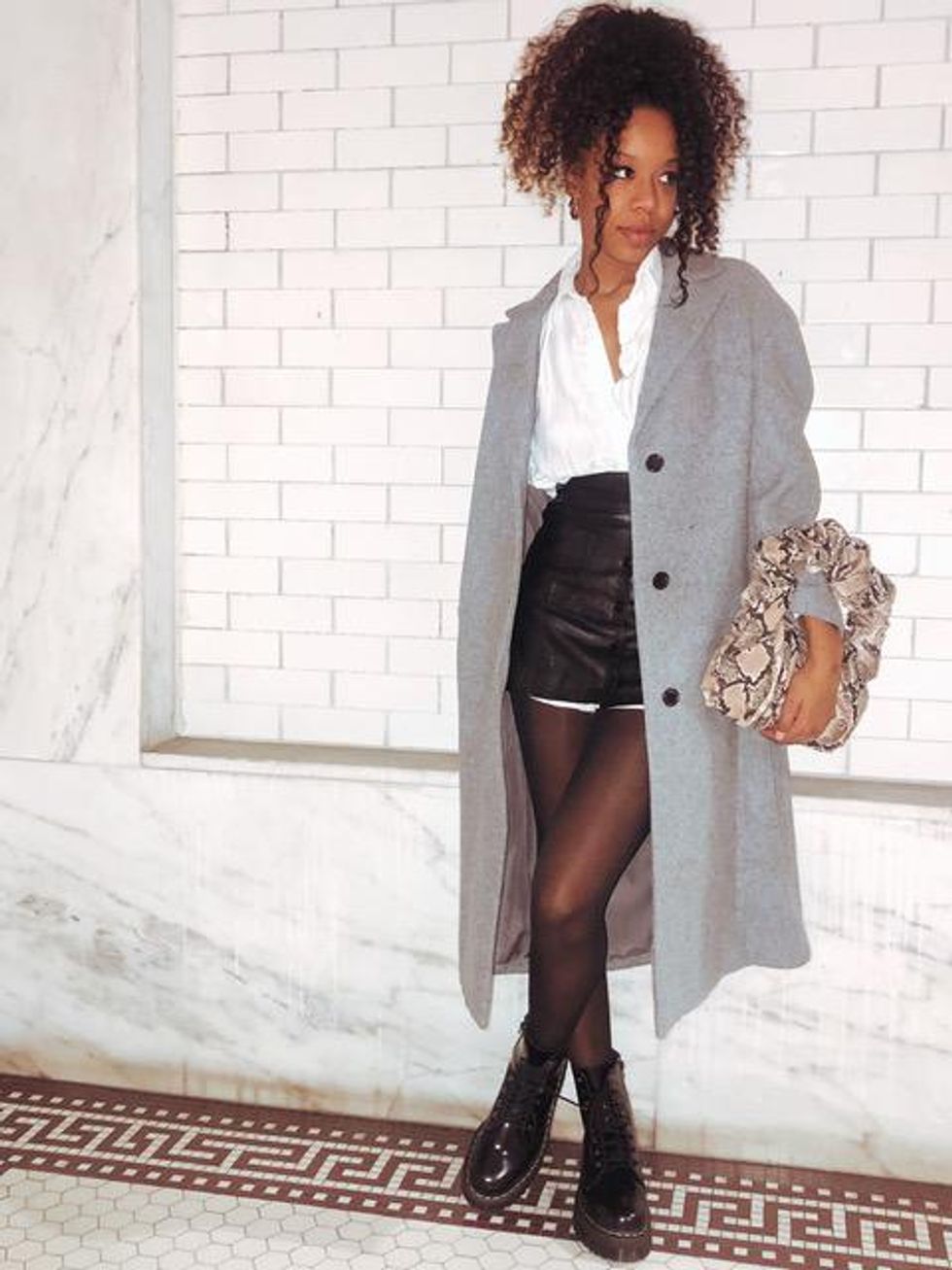 Courtesy of Erica Marche
Longline trench coats are a forever classic everyone should own. Designed in a variety of colors and prints, there are endless styles to choose from. For a classic approach, investing in a neutral-toned trench allows for a range of versatility and more options to be dressed up or down. I'm loving this ultra cool-girl look paired with nylon tights, chunky boots, and a classic button-down shirt.
Bottega "Outline" Shades + Grey Mer Boots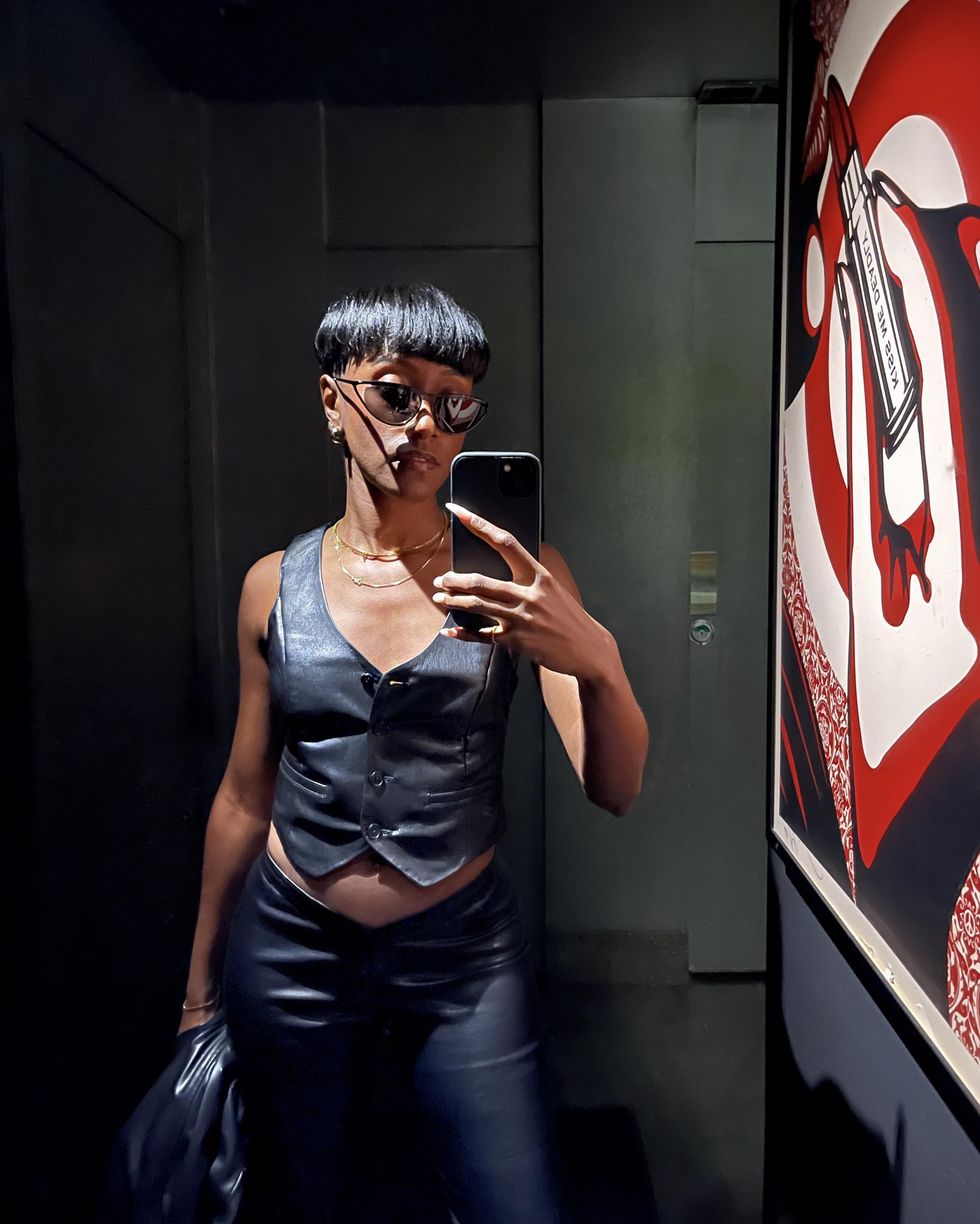 Courtesy of Kandace Banks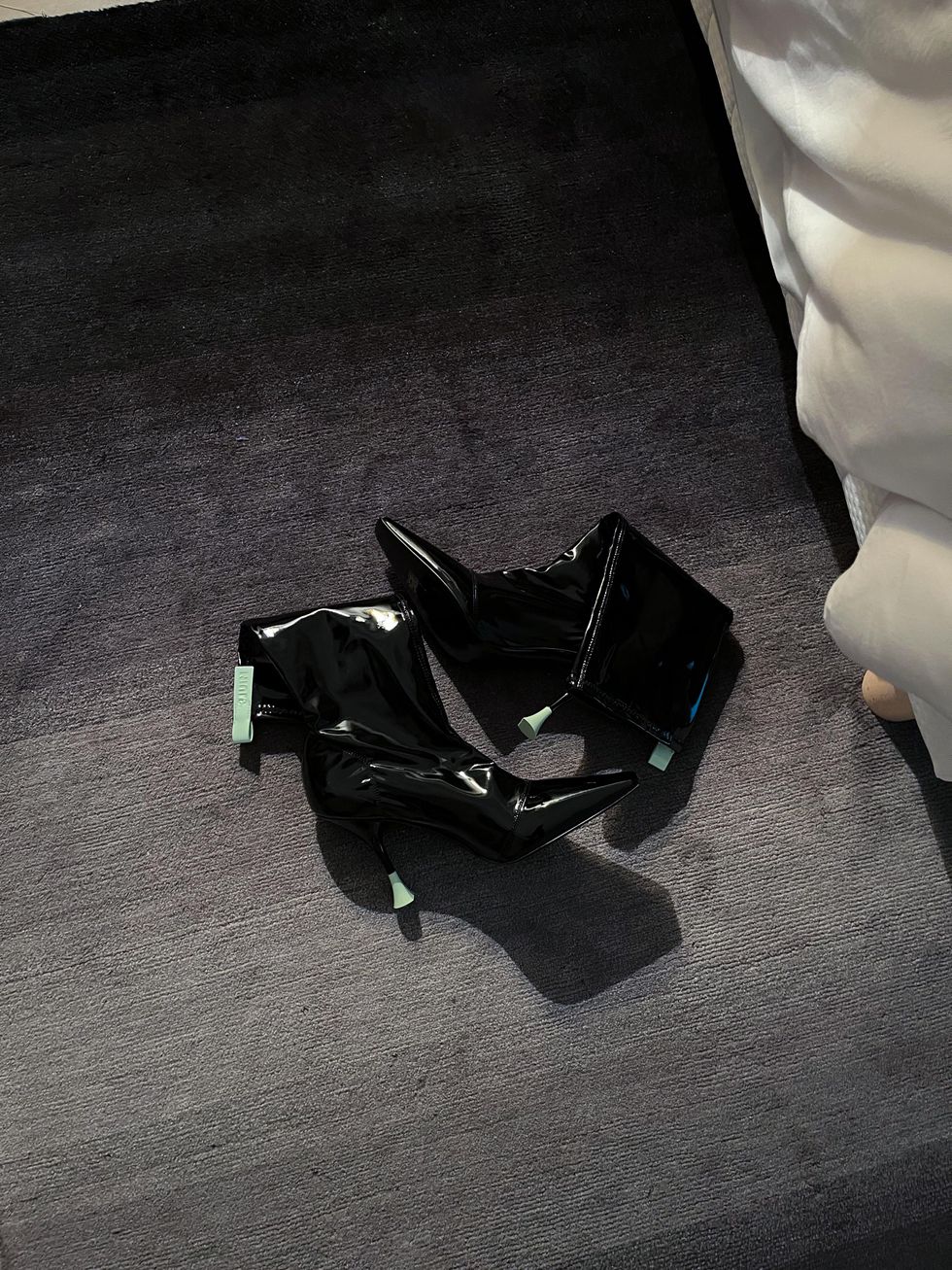 Courtesy of Kandace Banks
"Two things I've recently bought that I'm obsessed with are my Bottega 'Outline' shades and a pair of Grey Mer boots that I found on Farfetch. I bought both as a birthday present to myself, and I wore them on my birthday trip to Paris. I've been wearing them both nonstop and they have a sentimental value every time!"
Converse Chuck Taylor All Star Move Hi Sneakers
"I've had my eye on these shoes for a hot minute. I normally take a bit of time to jump on the latest trends just to get an idea of versatility in terms of what things can be paired/styled with, durability and cost. Since I'm already so tall I have larger-sized feet and they're also flat, so getting an idea of how they fit (narrow vs. regular vs. wide) is critical for me.
"However, Converse typically runs a lot larger in size, so I wasn't as hesitant to make this purchase as I've been with other shoe brands in the past. The pair I bought is super simple, yet have that extra oomph I look for in a casual yet chic shoe. I know I'll be wearing these throughout the rest of the Fall/Winter season!"
Jazmine Woolfork (@jasminewoolfork)
Schutz Maryana Pointed Toe Boot
"I am loving the Southwestern influence! This Schutz boot is perfect to style for casual day looks and I love that it can be dressed up for the night as well!"
Straight Leg Pants + Leather Layering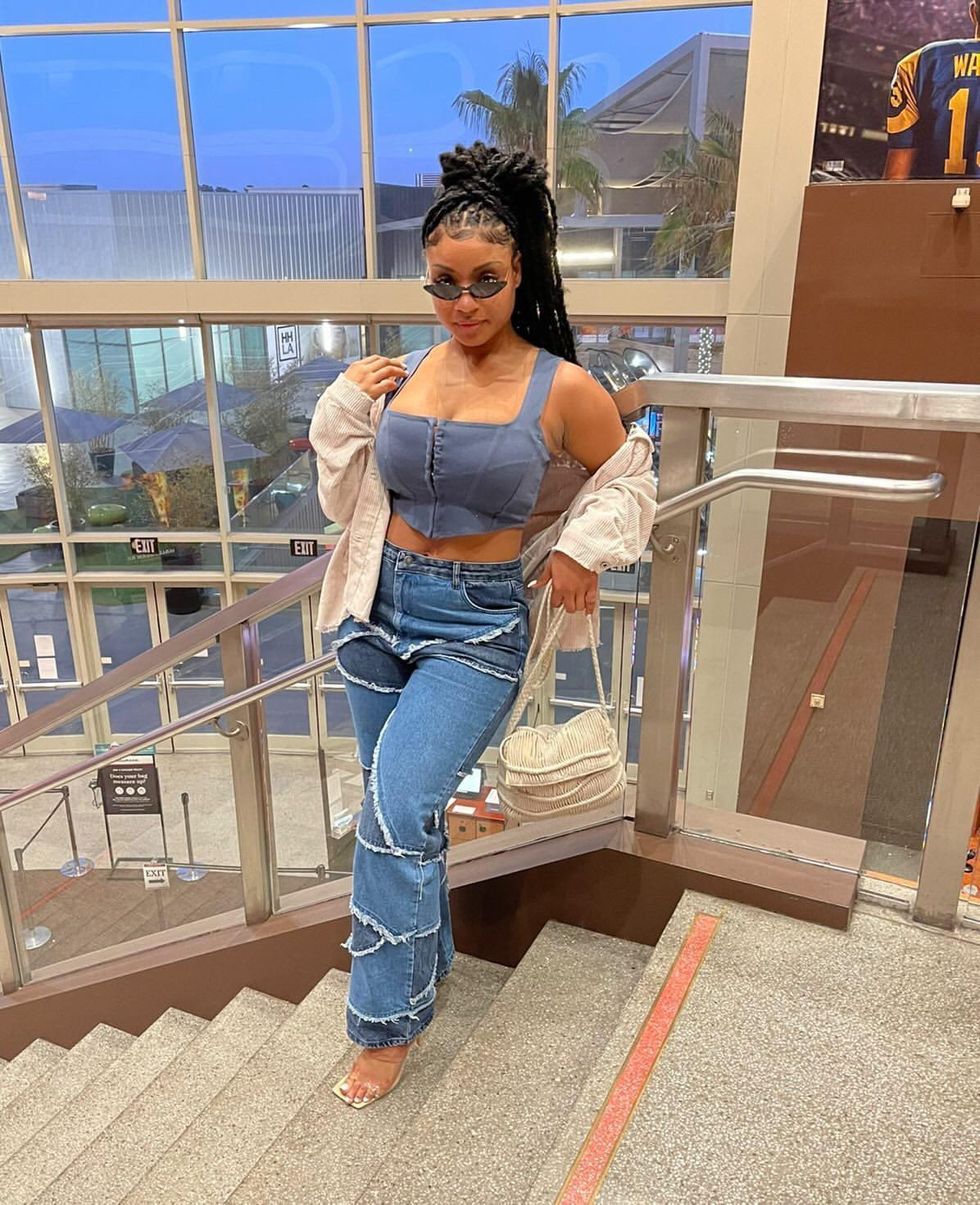 Courtesy of Karrington B.
Finding the perfect pair of denim can feel like looking for a needle in a haystack, however, once you find the right pair we slowly begin to live in them. One item Karrington can't get enough of this season is straight-legged pants. Spice up a classic look by opting for a frayed denim design for a cute indoor rendezvous. Pair with a silver heel and lightweight jacket for a casual-chic aesthetic.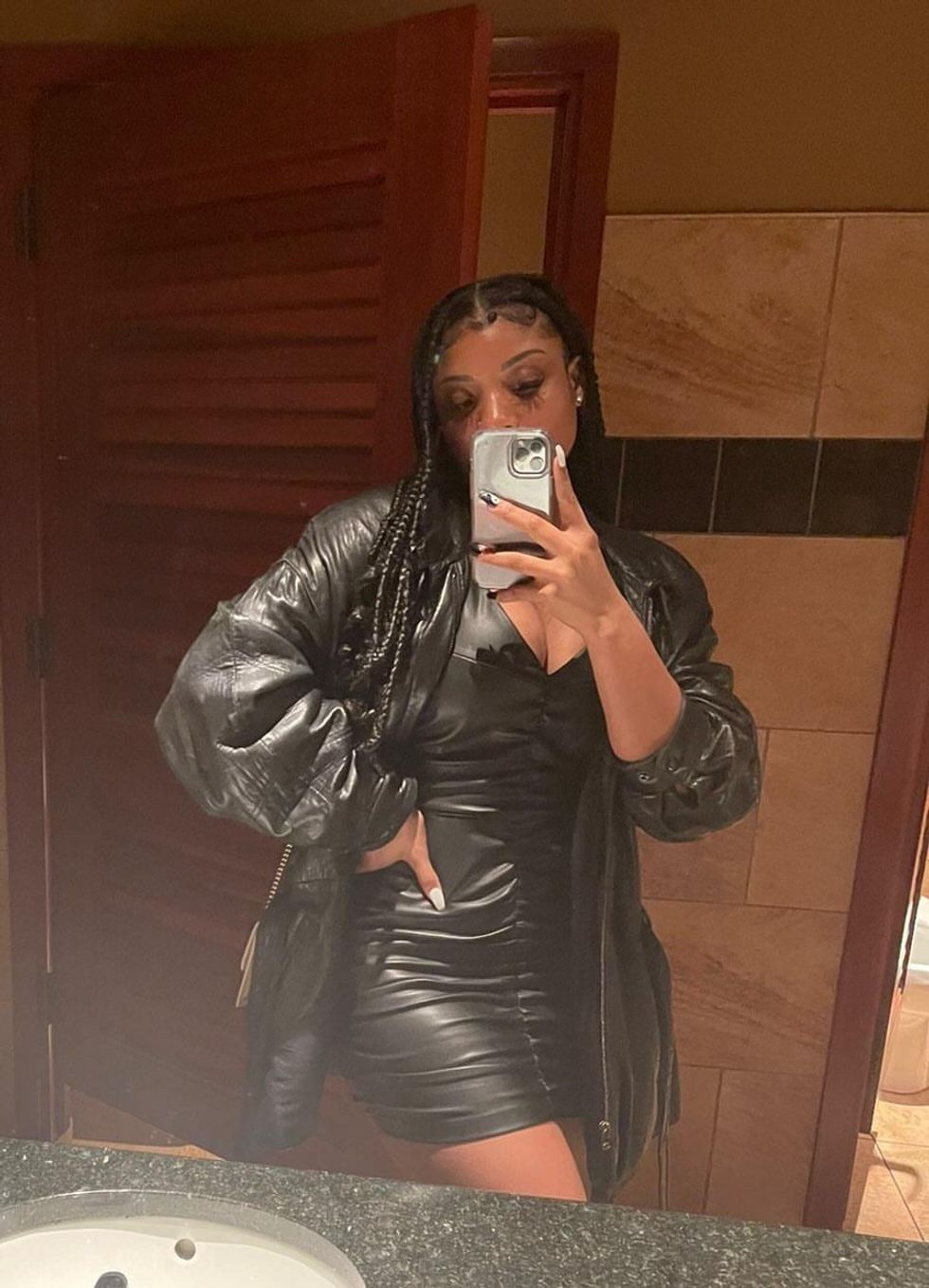 Courtesy of Karrington B.
Next on this LA native's list of what to wear, leather on leather. If one layer isn't enough, add a second to achieve this bold look with attitude. Get into Karrington's leather skirt topped with a matching lightweight jacket for an ultimate west coast look.
To get your fashion fix and to stay up to date with the latest trends, check out the xoNecole Style section here.
Featured image courtesy of Kandace Banks