When I modeled a floral print Rag & Bone pantsuit from McMullen back in 2013, I didn't imagine I would still be following the namesake owner, Sherri McMullen, and her Oakland-based, high-end boutique three years later. Not because she isn't still great, Sherri's shop can rival any in the streets of New York or Paris, but because it is so easy in this new-age world we live in to find new brands and just as easily lose them, and vice versa. When I first stepped into her boutique for the fitting, I was nervous because it was immaculate, stocked with the most posh brands, and precisely racked in prim and pristine collections. Rag & Bone, Marni, Tibi and so on. Not to mention I hadn't exactly been on top of my workout game.
---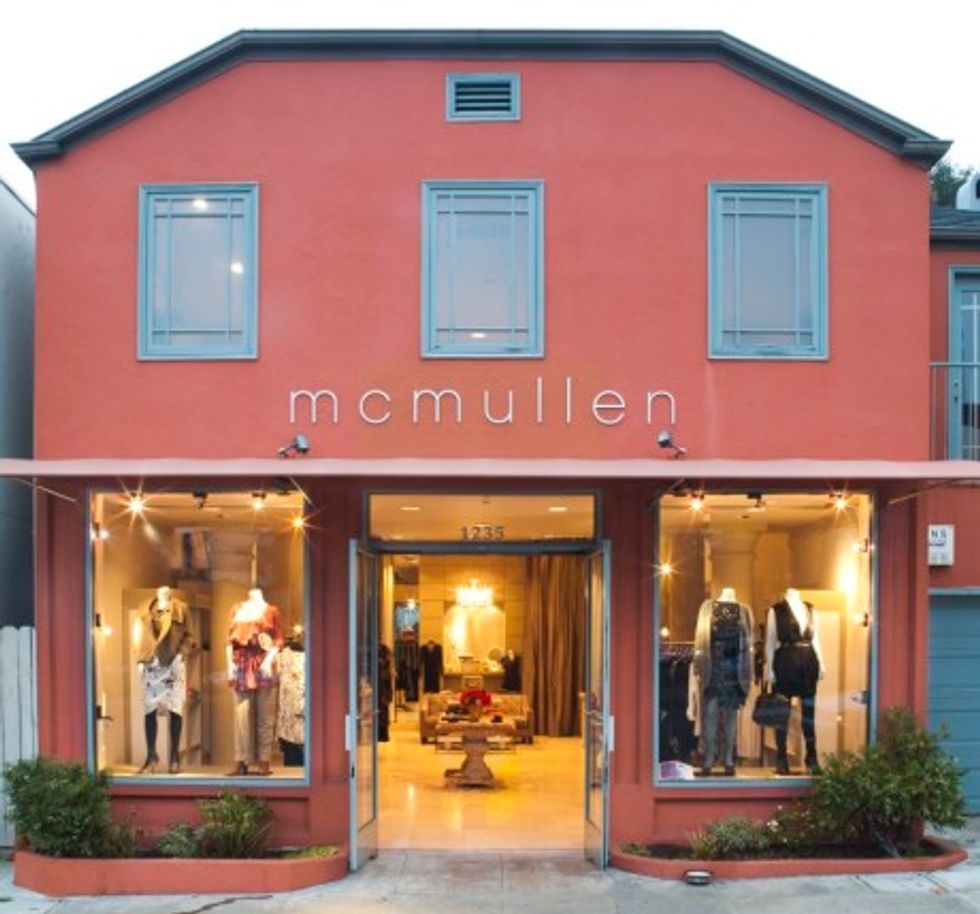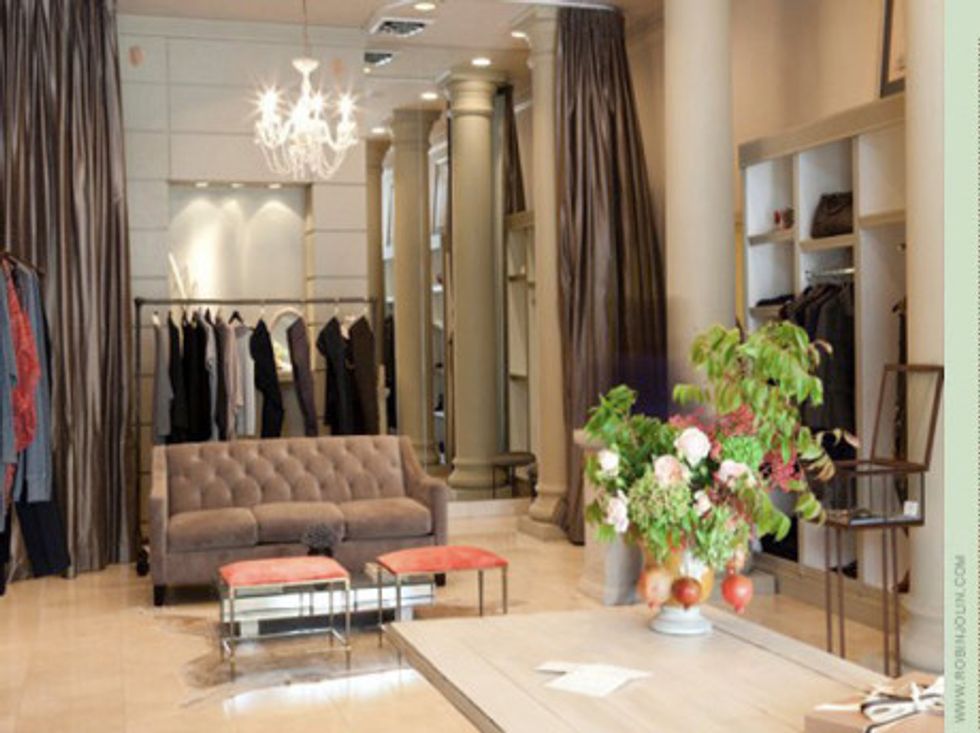 Yet, Sherri's presence was immediately sweet and friendly. I felt at ease and she quickly went to work, pulling out cool and edgy options for my walk in the show. As one customer put it, "Sherri makes me feel like I'm her only client," hence the reason much of the Oklahoma native's clientele has stuck with her from the beginning. The pantsuit she picked out fit perfectly. It was unique, yet not too far out of my comfort zone, and I couldn't hide the smile of satisfaction on my face.
Now in 2016 despite the onslaught of new brands, especially Instagram-based, I still keep up with McMullen's posts, collections, and Sherri's classic style. "Social media is a big part of my marketing plan but when I started social media didn't exist so it wasn't even a part of my marketing strategy," the entrepreneur shares with a laugh.
In fact, when she launched her venture in 2007 it was the same year that the U.S. was diving into a recession. Despite the failing economy, she has continued priming and curating a successful, high-end boutique by utilizing the necessary business skills learned from an impressive background, jumping right into a buying career with Neiman Marcus after receiving her bachelor's degree in accounting, and later being recruited by Williams Sonoma as a textile designer to help launch what is now known as Pottery Barn.
McMullen has stayed true to core tenets, "a simple model of providing great product and excellent customer service," Sherri explains. Well, it's working; and at a time when black females are the fastest growing group of entrepreneurs in the US, it could be time to take note from Sherri. The number of women-owned businesses grew by 74% between 1997 and 2015, 1.5 times the national average, and, according to the same study, the number of businesses owned by African-American women grew 322%!
"Hard work, dedication and a willingness to help others in my industry," are the traits that Sherri attributes to her fervor, success and growth. When I interviewed her, Sherri's story makes those characteristics clear. Here are a few of the tokens she shared based on her depth of experience.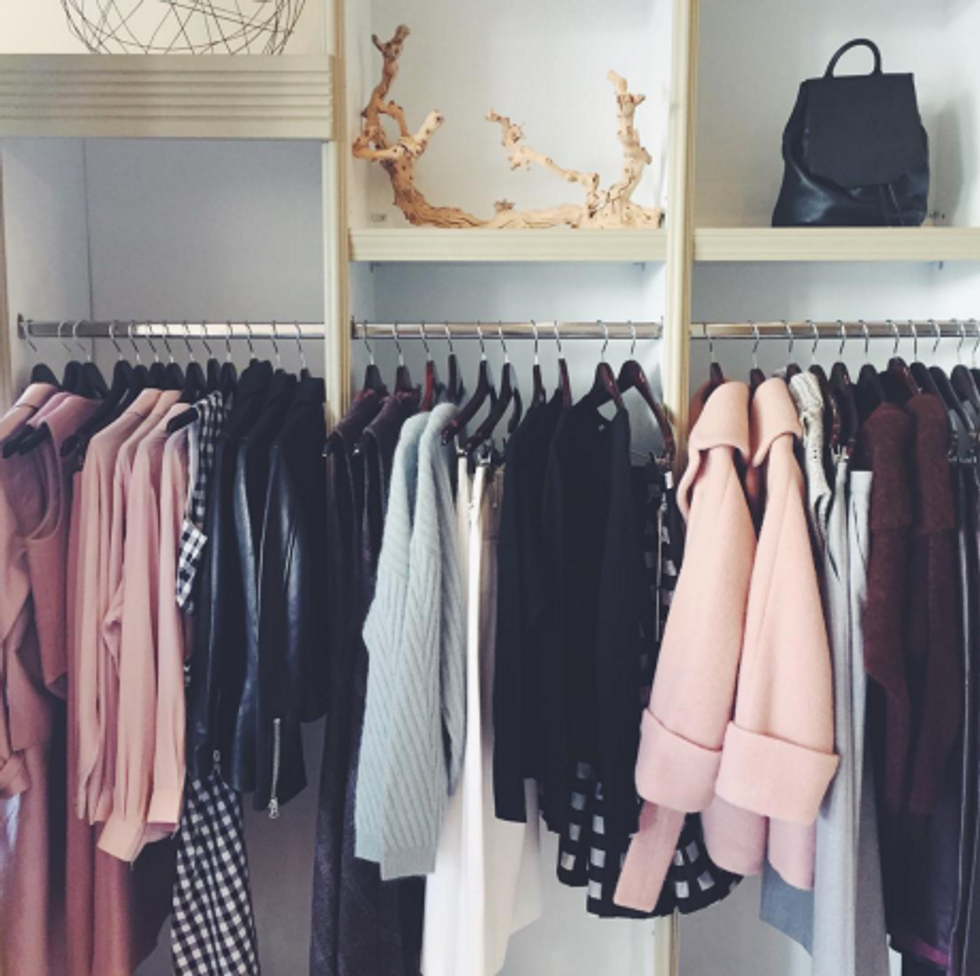 McMullen Boutique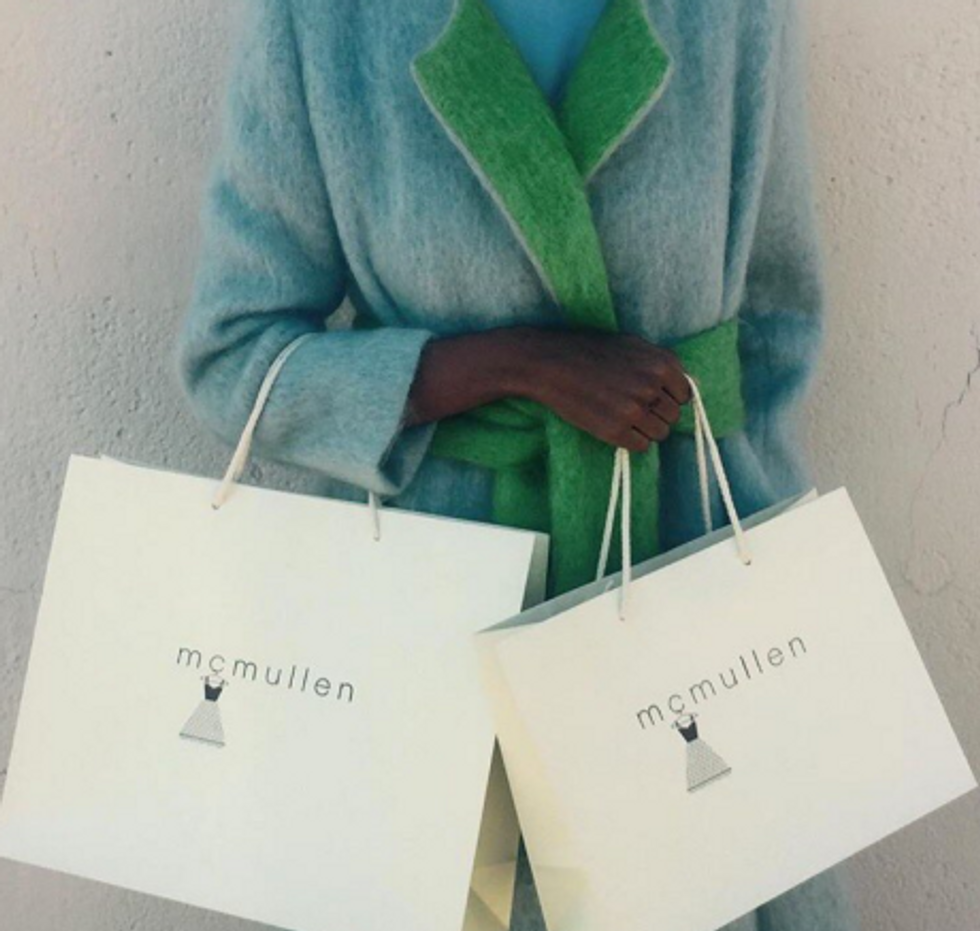 Raise Capital 
I used the majority of my savings from working corporate jobs and also went to friends and family and got a small loan from them. At the time, I couldn't get banks to finance because in 2007 it was a tough time for the economy and banks felt like retail was too risky. I wasn't able to get a loan from them but I was able to get a three-year loan from friends and family for $50k that I paid off within that three years. Since then, I've been self-financing the business for the last eight years.
Find Designers
The process in the beginning was just like anything you are starting and creating and trying to get people to get on board with. You have to present something to them, and I sent out an email to the designers I wanted to carry and explained in a brief summary what I was doing, what designers would sit with them, when I was opening, and requested an appointment. Everyone that I reached out to I was able to schedule an appointment with and purchase product from. Now, that has evolved and the whole buy has shifted over the years because it's important to make sure the assortment is fresh and you have designers that you cant find everywhere. That's a big part of what I do and why I travel so much. Finding special and smaller designers who are truly artists and you can see it in their work.
Find The Right Location
When I opened my business in Oakland, many didn't understand.  One, I opened during a recession and two, I opened in a secondary market (Oakland and not San Francisco).  I knew it was the right time and people didn't want to travel to find their clothing. Oakland is a very special place and one thing that makes it so special is the number of women owned businesses.  People want to support local and we all know that women are natural givers and we will take care of our communities.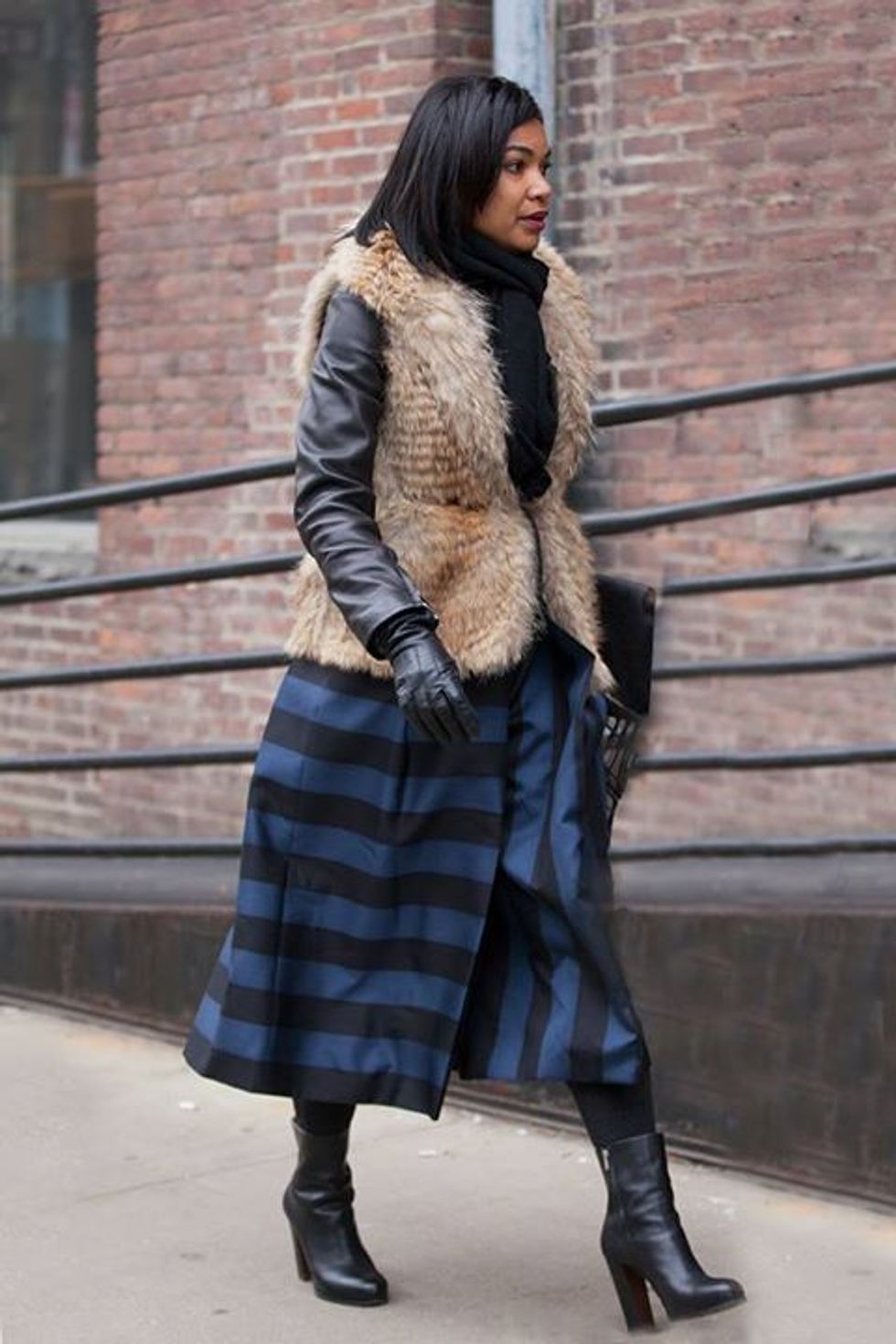 Consider diversity
There is certainly a lack of representation for black woman entrepreneurs when it comes to design talent, editors or luxury boutique owners. The lack of diversity in fashion is something that has been top of mind for me and I feel is more than a responsibility. Looking at designers every day, especially with social media being such a big platform for businesses, I'm interested in knowing that the designers that I carry are featuring African-Americans, whether it is their campaign, Instagram, look-books, and if I'm not seeing that, then that is something I've been addressing with designers over the past year.
Why aren't you showing black models on your runway? Especially in this day and age in 2016, it's just not acceptable to not have any diversity. What message are they sending to consumers about their product? Are they sending the message that their product is not right for African-Americans?
Networking, partnerships and collaborations are key.
I am always looking for innovative ways to reach consumers, and reach my customers. For me, it's about understanding what the customer wants before they even know that they want it, doing a lot of research, reading a lot of fashion publications to stay current with what's happening, going to conferences, networking with people in the same industry. We talk all the time.
I recently co-hosted a dinner in NYC with Tamu McPherson, founder and Editor-in-Chief for All the Pretty Birds. The dinner honored one of my designers, Jordana Warmflash from Novis and was a partnership to celebrate women in arts, fashion, beauty and business.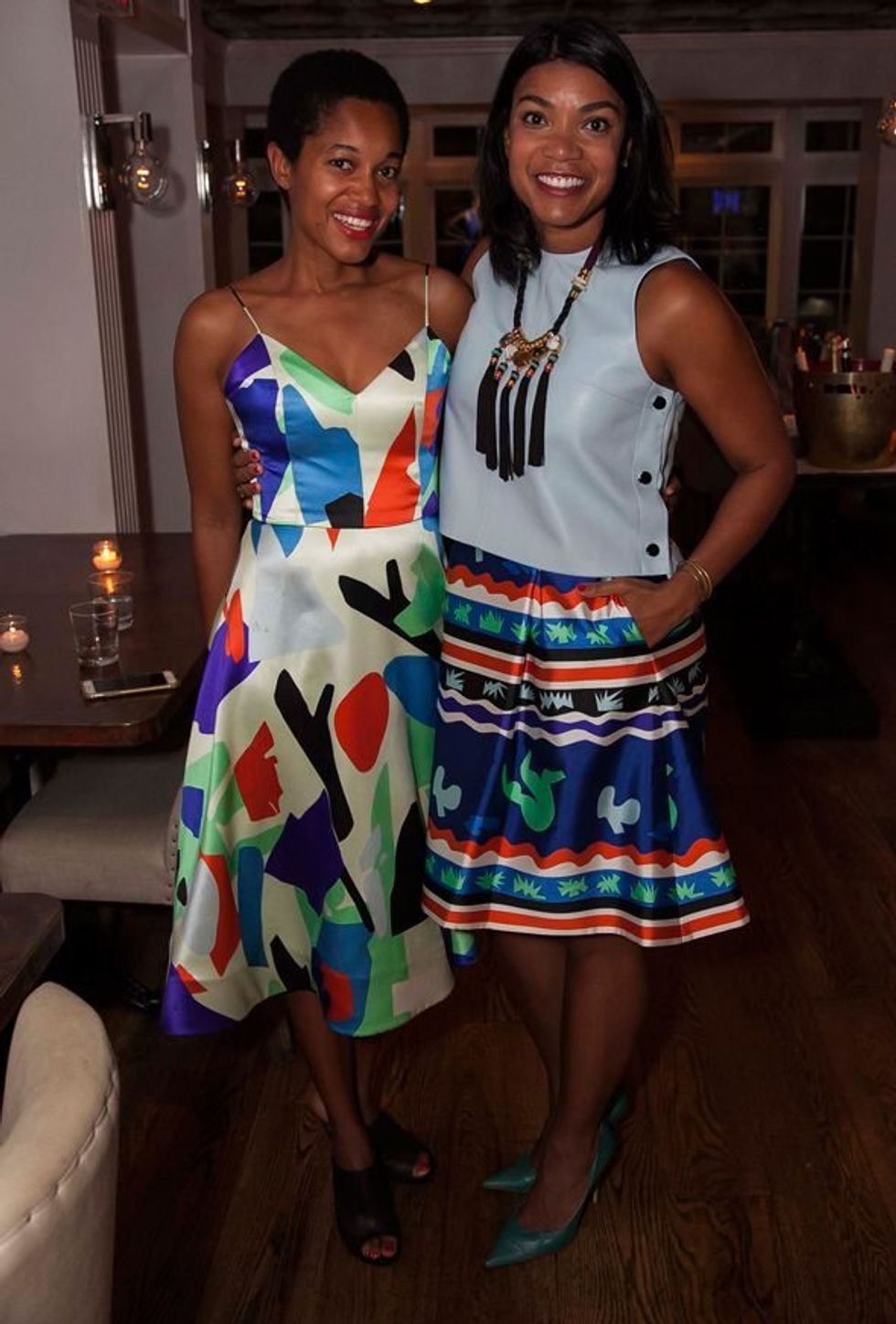 Tamu and Sherri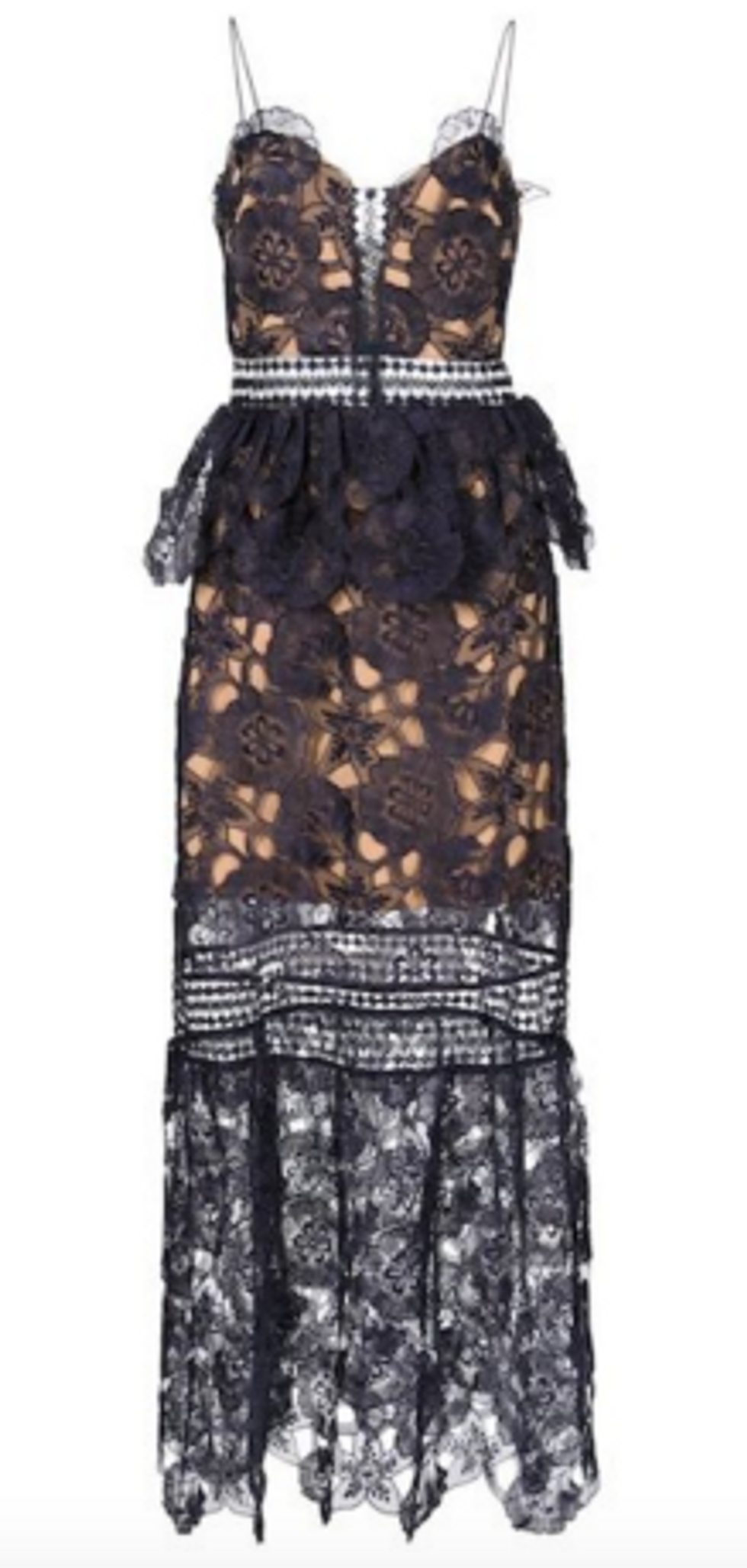 Self-Portrait Amaryllis Dress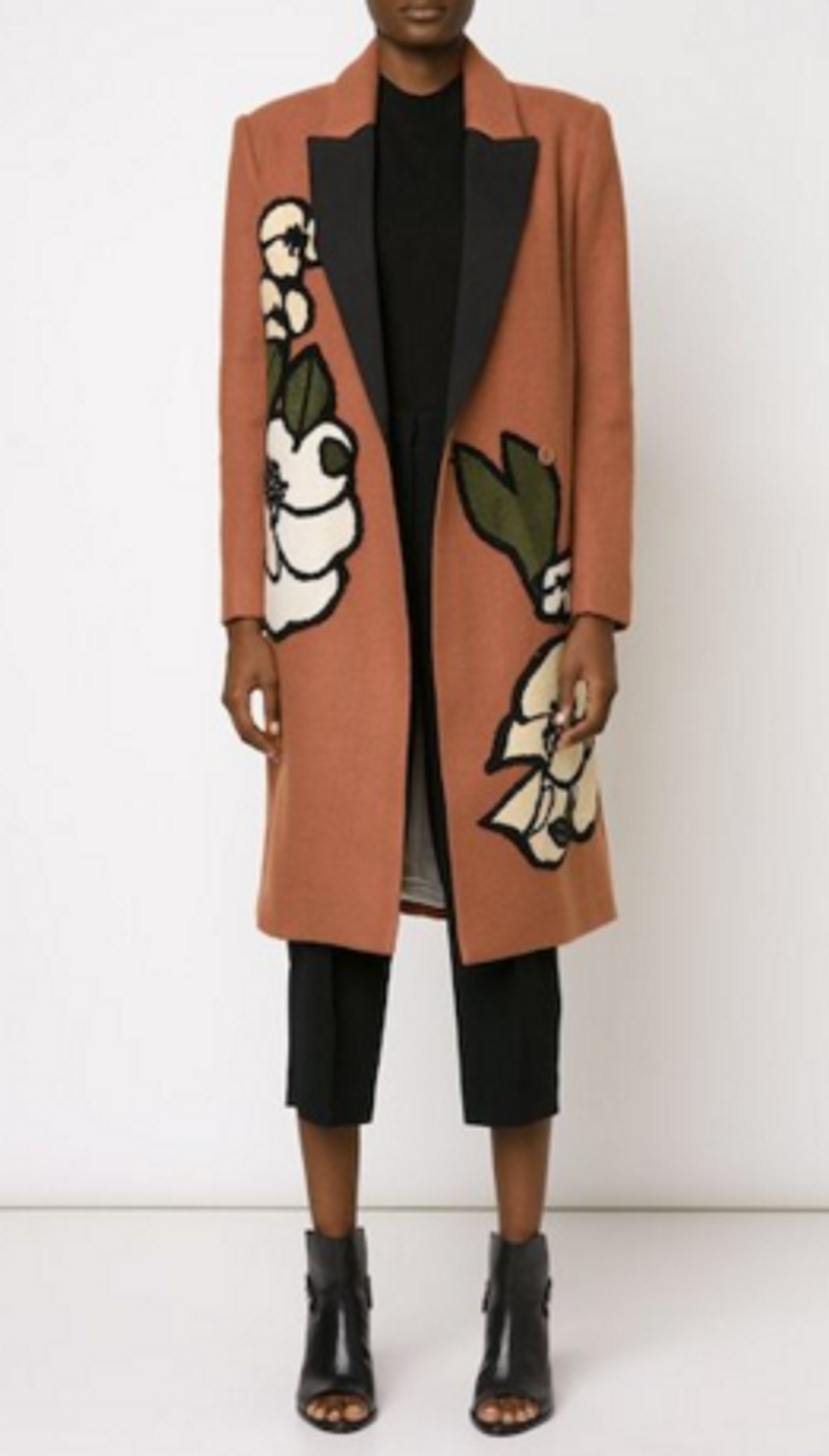 By Malene Birger Arianne Coat
Don't be afraid to travel to fashion weeks worldwide 
There is so much talent coming from London and I love the street style.  Paris is my favorite city in the world.  I travel there four times a year and love the culture and the effortless way women dress.  Plus what other times can you enjoy croissants every morning without feeling guilty!
Be Prepared and Be Passionate
So many things that I could share, but the most important things are to be prepared with a solid business plan, a clear vision and a strong passion for the business.  Don't ever give up, take the word "try" out of your vocabulary and be prepared to make sacrifices for the business.  It will pay off.
[Tweet "Be prepared with a solid business plan, a clear vision, and a strong passion for the business."]
Be Aware that Entrepreneurs 40 hour work week is actually 80 hours
When I started, I was working 70-80 hours a week for years so the amount of commitment that anyone has to have is so much and you have to be present. You cant think 'oh I will start a business and be behind the scenes and buy the product but not really be in it.' You have to understand every single part of the business so I worked all the time.
I'm having a baby in two months, which is the most amazing thing in the world and for so many years my business has been my baby so it's interesting to see the shift. I'm still figuring out what that balance will be.