Do you ever feel stressed? I mean really stressed. Like middle fingers up, chunking the deuce, I'm giving up on life, stressed?
---
That's the way I felt recently as I was working my butt off on multiple projects. Between writing a blog post, doing research, and working on personal items, I started to become overwhelmed. While I was doing a little preliminary work for this exact blog post, I received all of the motivation that I needed to last me for the rest of the year. Here I was, sitting in my own misery, just griping and groaning about having too much work, even though I asked prayed for it (be careful what you beg the universe for). Despite my complaints, I ran across a child entrepreneur who recently created a smart watch kit that's designed for kids to create their own watch and learn the basics of coding, 3D design, and band making. To top it off, this "kid entrepreneur" was just 8 years old when he started his business.
I don't know about you, but at 8 years old, I was too busy playing with Barbie dolls and watching Hey Arnold. Even though I felt drained and ready to give up on my work, I was instantly motivated after reading about this remarkable kid. The fact that an 8 year old was beating me at life gave me all the motivation that I needed to stop having a pity party and to just get my work done.
Besides this 8 year old entrepreneur, there are so many other young children and teenagers in the world making real boss moves. Just in case you are needing an extra dose of motivation, check out the young bosses below. Each kidpreneur that is highlighted is proof that no one is too young to be creative or impact the world.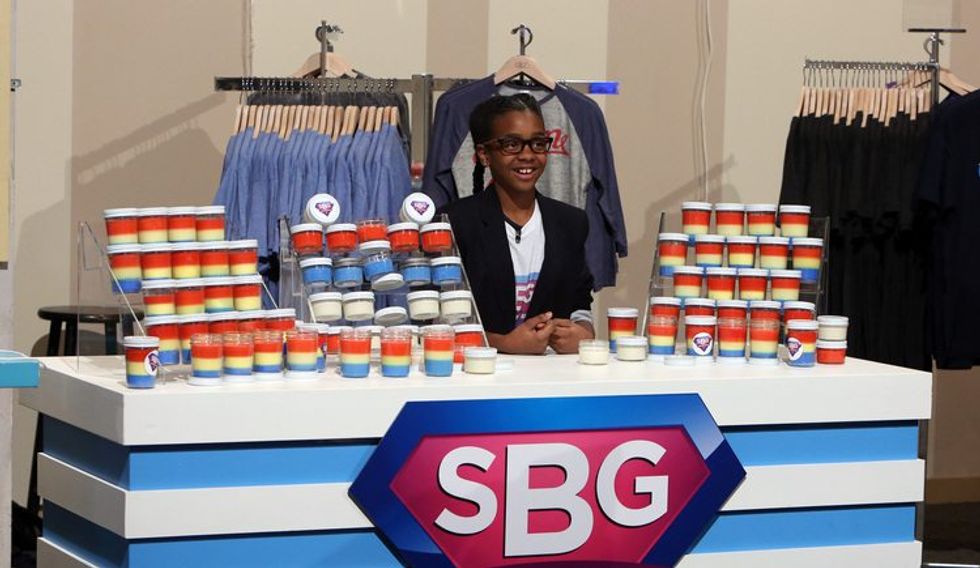 1. Asia Newson, 13 years old
"Since I was about 4 or 5-years-old, I've always had, like, the vibe, or, like, I don't know, little power ball that keeps me going." 
Asia is the co-founder and CEO of Super Business Girl. After learning from her candle-salesman father, Asia started her business at 5 years old and began to make and sell her own candles. Known as "The Super Seller" and "Detroit's Youngest Entrepreneur," Asia is known for impressively pitching to complete strangers on the street to sell them homemade candles so she can buy clothes and food for children in need. Asia is also known for her amazing sales pitch which has caught the attention of many business owners and companies. You can watch it here.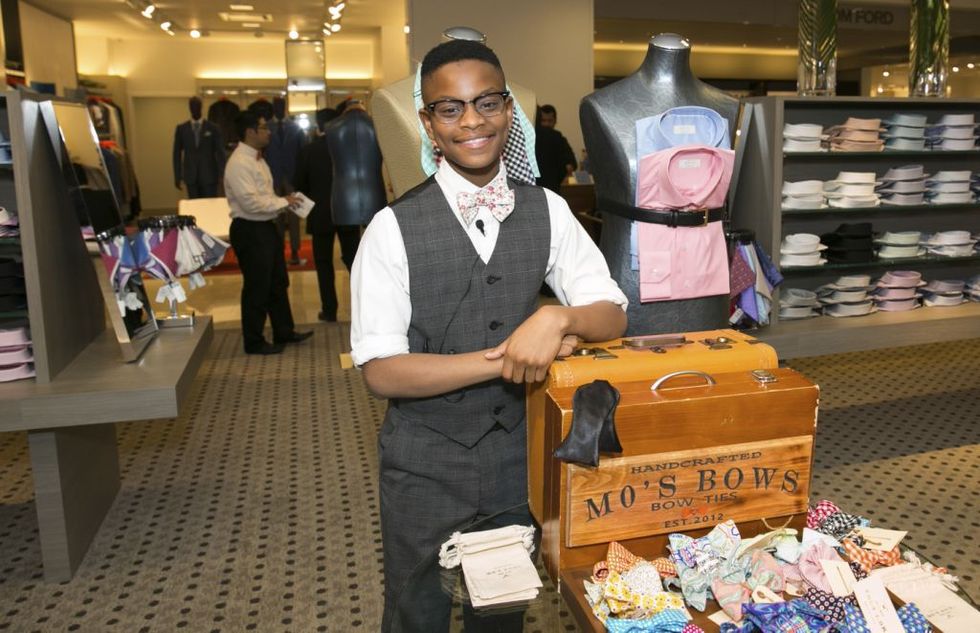 2. Moziah "Mo" Bridges, 14 years old
"I chose the bow ties because I couldn't find anything that I liked and I just wanted to look good and feel good … so I asked my grandma if she'd teach me to sew and then I just started wearing them."
After receiving sewing lessons from his grandmother, Mo founded his company "Mo's Bows" in 2011. Since then, Mo has been featured in various publications like O magazine and Forbes. He has also appeared on The Steve Harvey Show and Shark Tank. Mo's bows are sold in various retails stores throughout the U.S. and can be purchased online.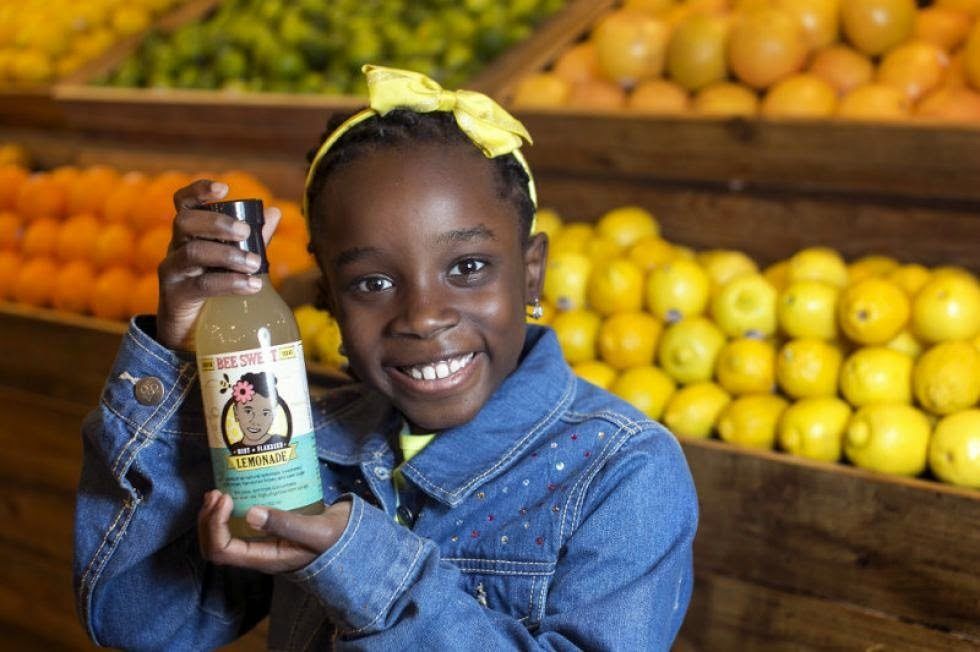 3. Mikaila Ulmer, 11 years old
"I got stung by a bee. Twice. I didn't enjoy the bee stings at all. They scared me. But then something strange happened. I became fascinated with bees. That's how BeeSweet Lemonade was born."
After removing her fear and replacing it with a potential for opportunity, Mikaila is making big moves. She landed a $11 million deal selling her homemade lemonade in Whole Food stores across the U.S., and has appeared on Shark Tank where she won a $60,000 investment deal with Shark Daymond John. When she is not selling her BeeSweet Lemonade, she's educating others and leading workshops on how to save honeybees.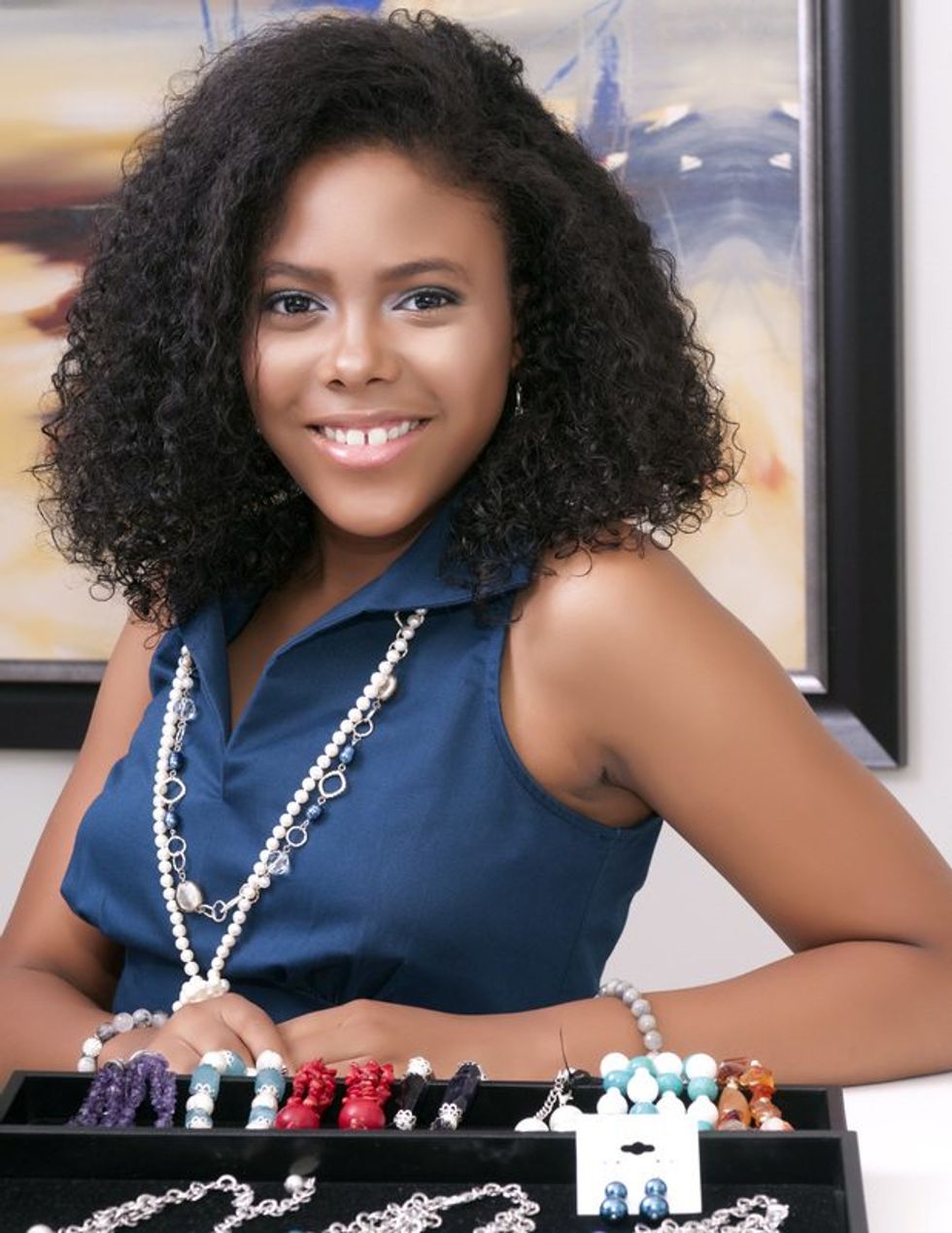 4. Gabrielle Jordan, 16 years old
"When I reflect back on my life, I want it to be filled with big dreams, big actions and big accomplishments and that's what I want for others."
Gabrielle started her business at 9 years old, and since then, she has been honored by our FLOTUS at the Black Girls Rock show, and co-founded the Excel Youth Mentoring Institute, where she helps other young entrepreneurs successfully create and launch their businesses. She is also the Chief Creative Officer at Gibstr, an online teen content platform. When she's not creating custom jewelry through her company Jewelz of Jordan, she can be found speaking at keynote conferences and events like TedX throughout the world.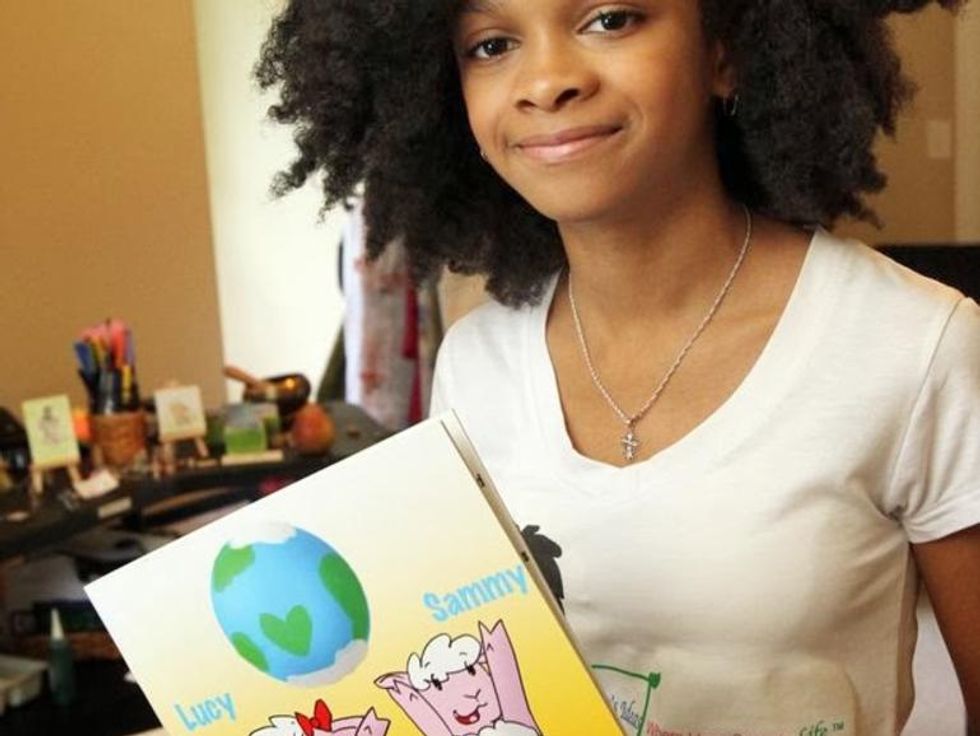 5. Maya Penn, 15 years old
"Start an idea journal where you can write down all of your ideas for your business. Whether it's a small thought that crosses your mind or the next big idea, it's important to have it written down. Also, you have to believe in yourself and what you're doing. Don't get discouraged if things are going slower than you expected. And don't give up too quickly."
Maya Penn has a resume that puts most of our resumes to shame (mines included). She is not only the CEO of a company called Maya's Ideas that she started at 8 years old, but she is so much more. Besides CEO, she is also philanthropist, environmental activist, international speaker, and animator just to name a few. Through her company, Maya's Ideas, she makes eco-friendly clothing and accessories that are sold all over the world. When she is not running her own business, Maya is speaking globally at various conferences and events.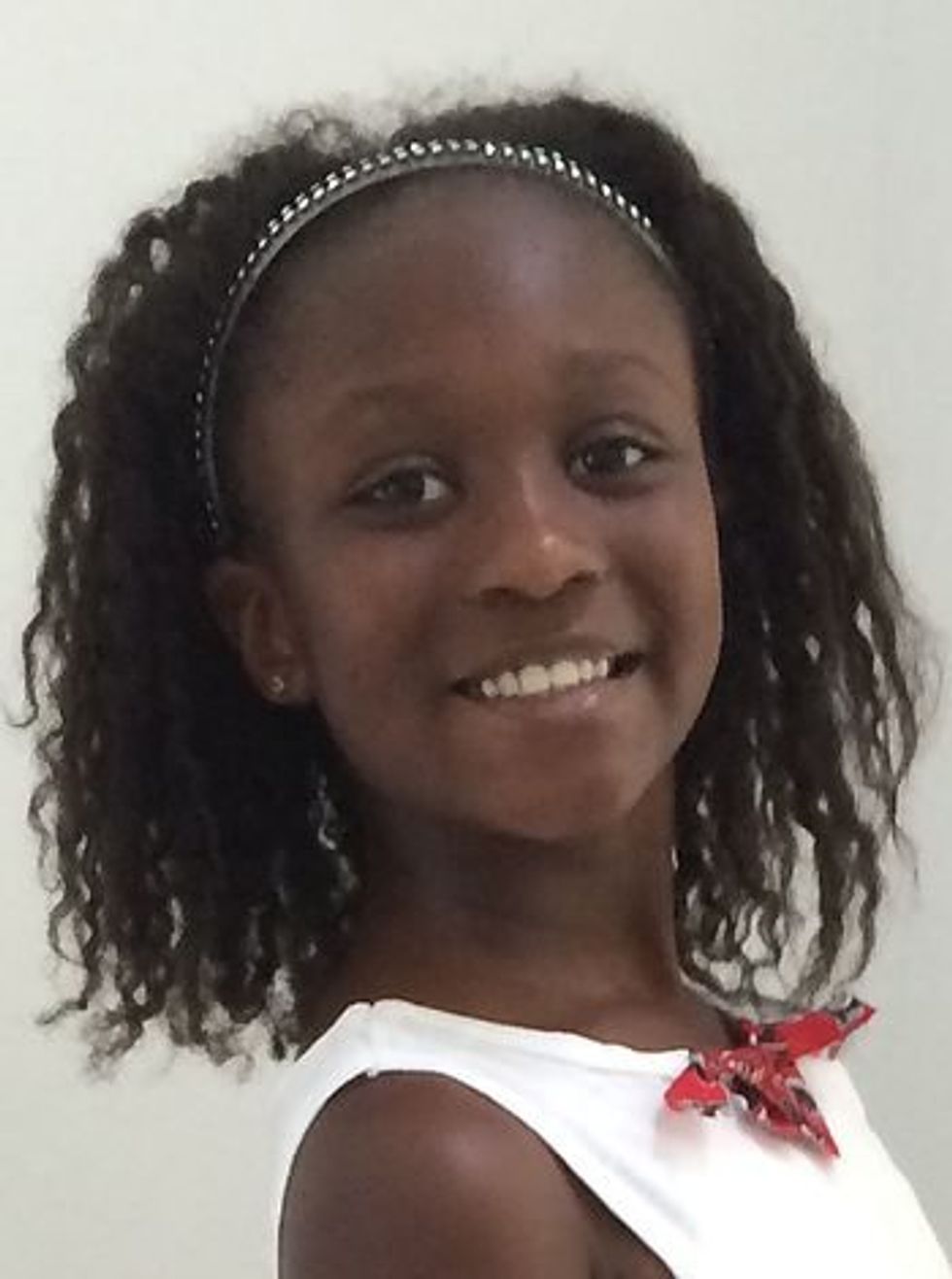 6. Ailani Colyn Forde, 8 years old
"I feel unique. I like that I'm the only one in my class that's a business owner."
Ailani is proof that our own life experiences can bring the innovator out of us. While visiting her grandparents, Ailani was bored and asked her mom to take her to an arts and crafts store to pick up materials for a random art project. While choosing her supplies, she noticed other customers' flip-flops and she came up with an idea. Although the other customers' flip-flops were cute, she knew she could make some that were cuter. She went home and made a fashionable set of flip-flops and after her mom posted it on Facebook, the photo went viral. This was beginning of Ailani's first business, Fancy Flops.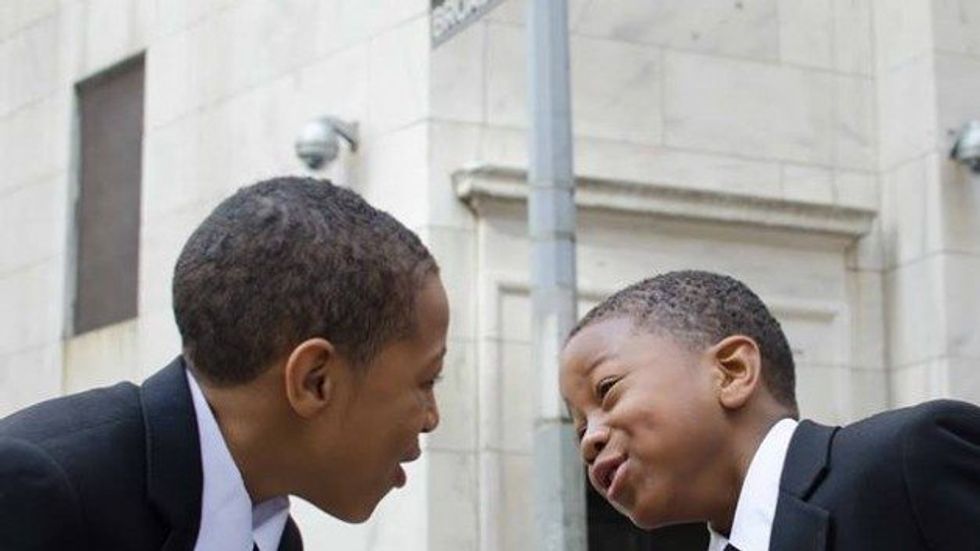 7. Jeremiah West (10 years old) & Joshua West (8 years old)
"We want kids to help other people. Be change agents."
Published authors, philanthropists, and entrepreneurs are just a few words to describe this dynamic sibling duo. In their hopes and mission to "two-fold objective of improving childhood literacy and teaching their peers how to give, save, and spend their money wisely," the West brothers created their own organization, Champions of Change. It is their mission to "empower youth of all ages, cultures, and backgrounds to not only create their own income in the spirit of entrepreneurship, but to serve as 'Change Agents' who look for opportunities to make an immediate and lasting impact within their communities."
Do you know of any kidpreneurs? Drop their names below!